Olive tapenade is a savory recipe that is easily made and can serve as a spread or a dip. The tapenade base is best used with salty crunchy crackers!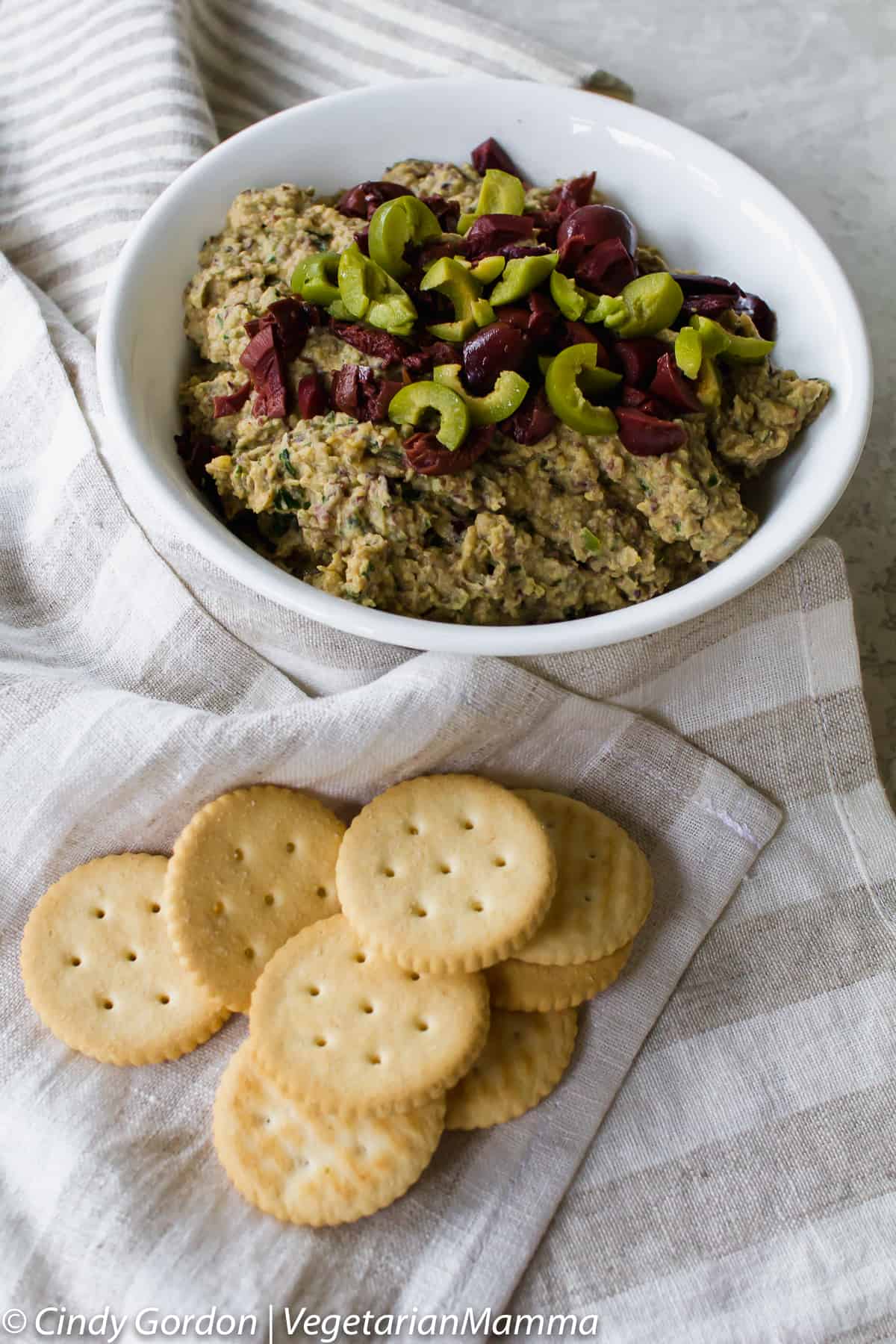 What does the word tapenade mean?
Tapenade is actually a paste or a dip that is made from olives (usually black olives) capers and often times anchovies.
I was originally inspired to make this at home after visiting Colorado. I ate something like this at the airport in Denver. It was so full of flavor and such a great snack (it was actually a meal for me) that I knew I needed to make it at home!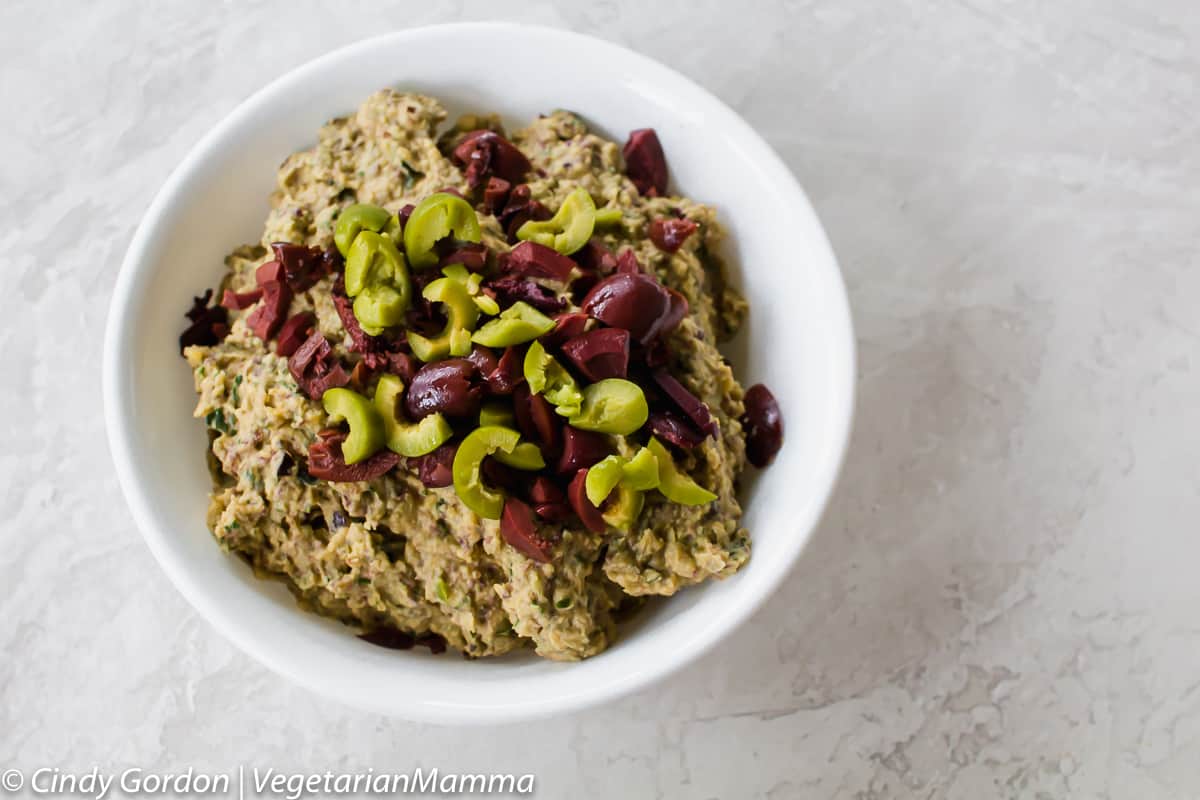 How to make olive tapenade
This is a super easy question to answer! The recipe is made in your food processor. You simply dump ingredients and pulse your way to deliciousness! Of course, with all recipes you make in the food processor, you will have to scrape down the sides in between pulses. Don't have a food processor? You are welcome to use coarsely chopped ingredients.
The fun part about this unique recipe is that it is more like an olive tapenade hummus!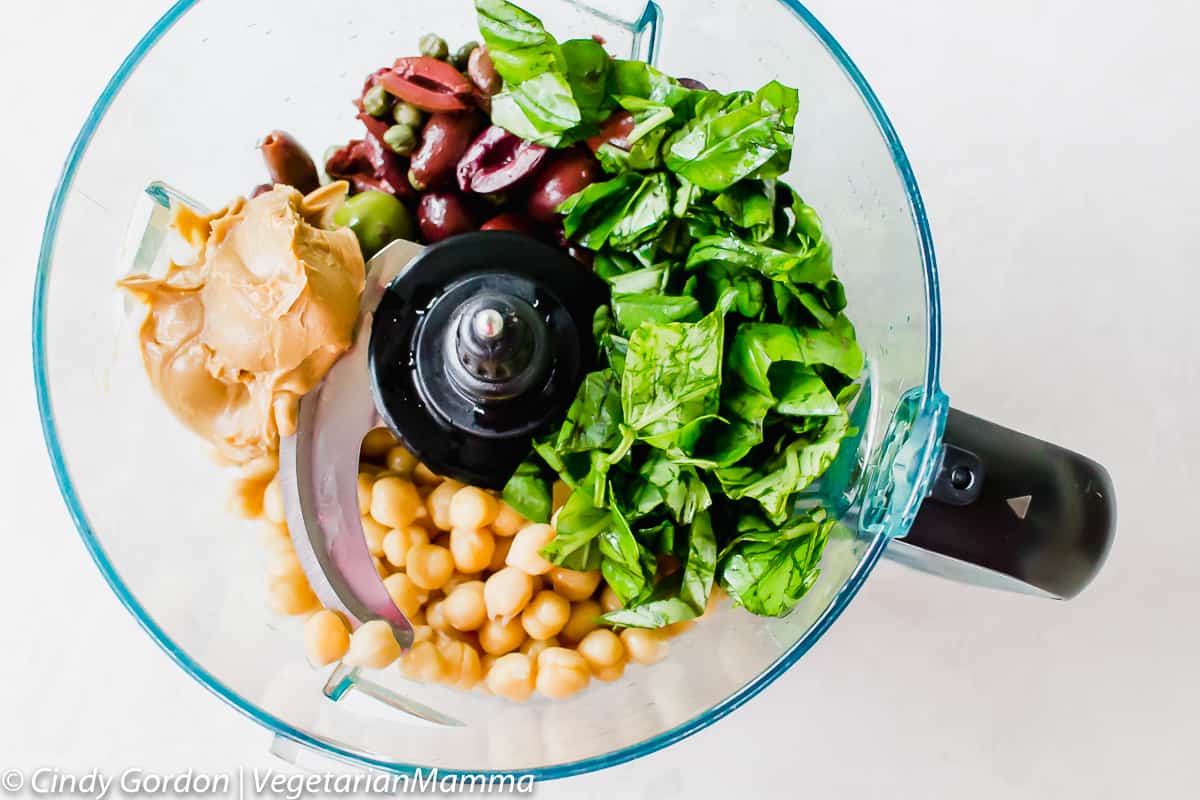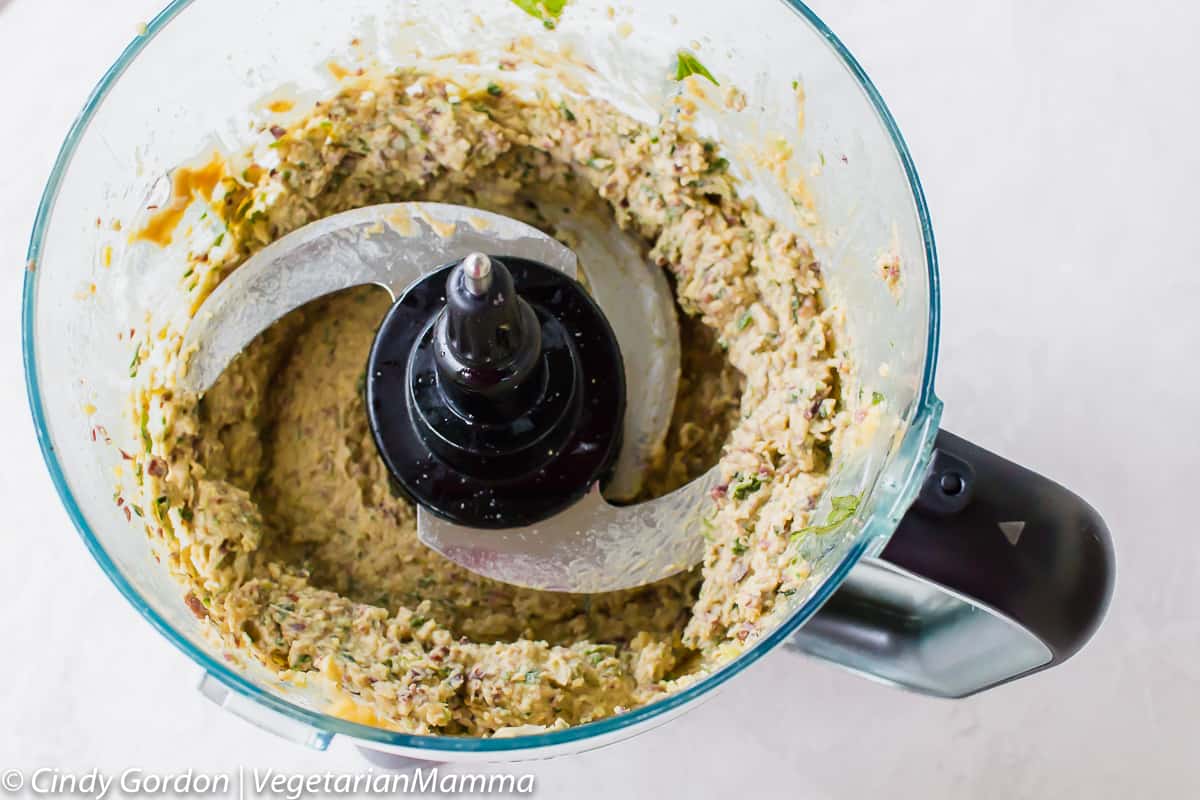 Can I change the olives?
Of course you are welcome to change up the olives in this recipe. If you like a particular type of olive (say green olives or kalamata olives), add it in or add more of it. Do not like a certain olive? You can omit that type of olive! Make this recipe your own! I love olives, so I understand if you want to mix it up. There are so many delicious olives!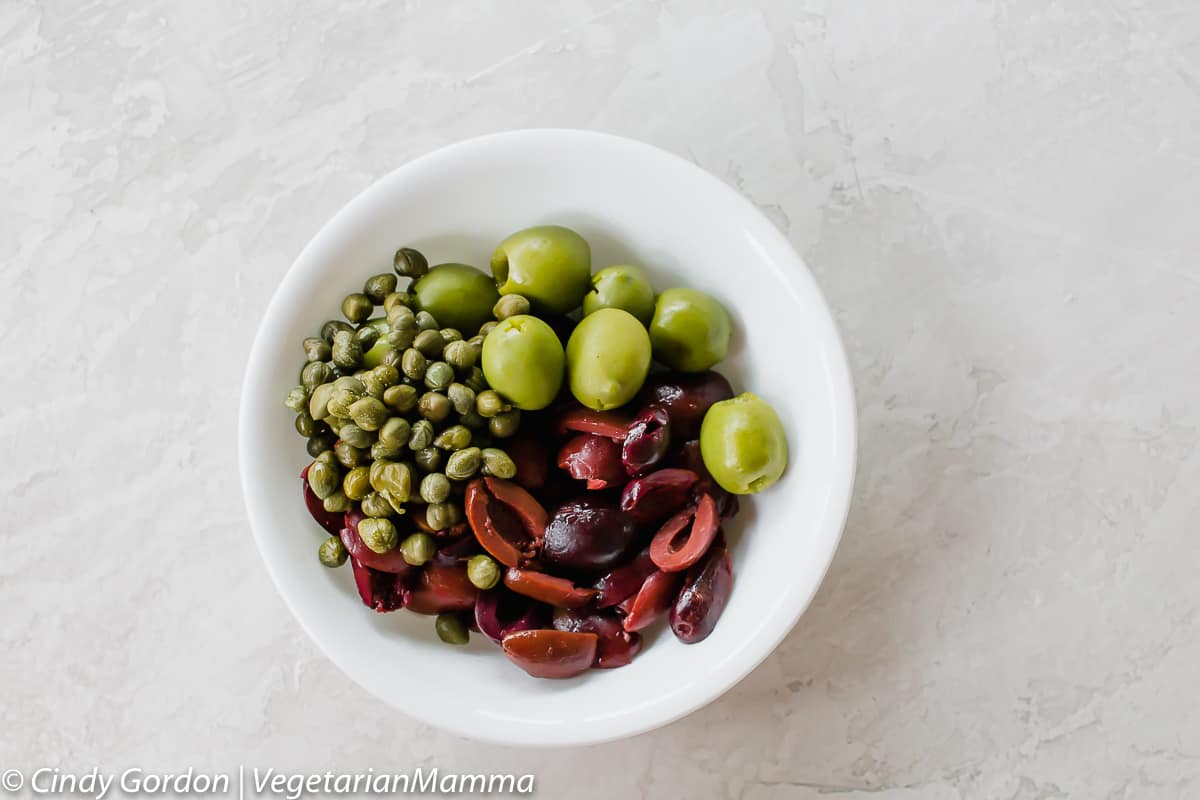 Adding fresh herbs
If you love fresh herbs like I do, you can certainly add them into this olive tapenade! You are welcome to add in some fresh herbs for extra flavor!
We love the smell and the taste of herbs. It evelates all recipes, including this one! Love parsley? Parsley would be a great addition to this!
I would even venture to guess that if you are a cilantro lover, that the addition of cilantro would be tasty. As you can see most fresh herbs would taste amazing in this recipe! Just take your favorite and add it in!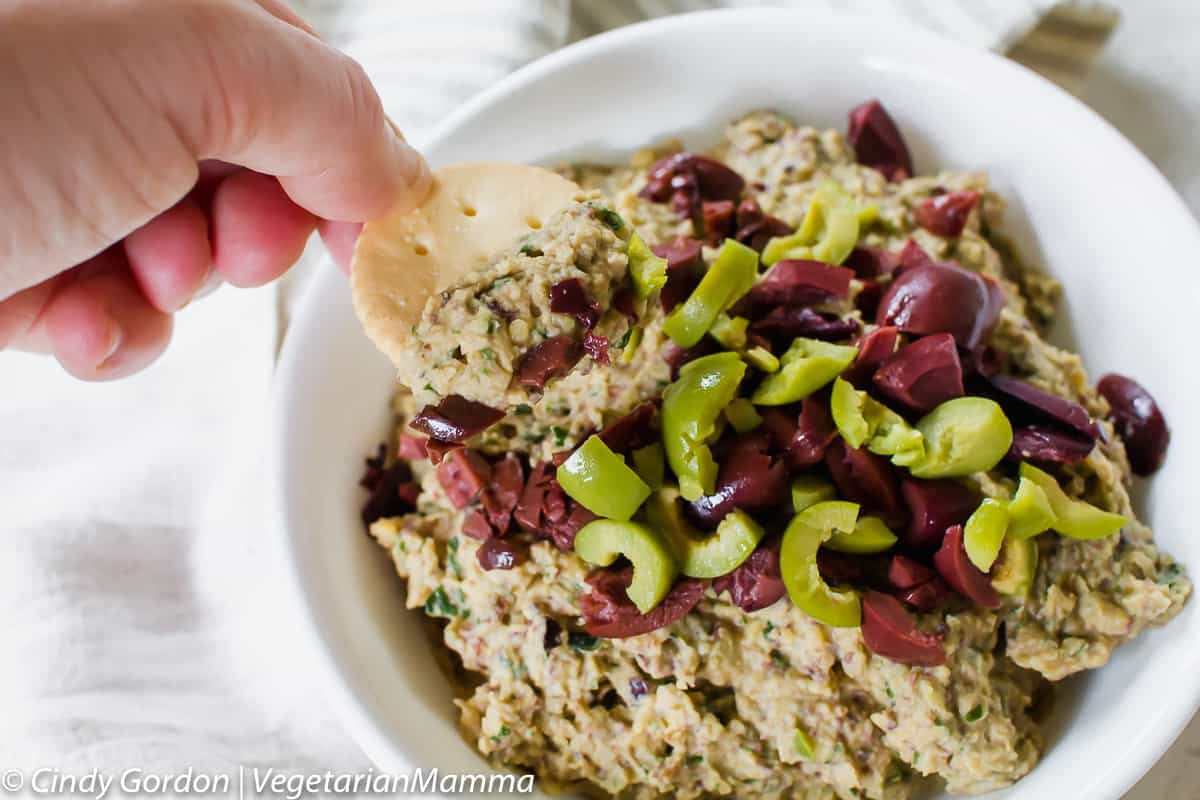 How long does this easy olive tapenade last?
You can store your olive tapenade in the fridge for up to a week. I personally, think it is best if you use it within 3-5 days, but it can last up to 7 in an airtight container in the fridge.
Make this meat eater friendly…
I always get asked what type of meat you can add into recipes. I know that kinda seems funny because I am a vegetarian. However, I used to eat meat. I made the switch to a vegetarian lifestyle about 15 years ago. So if you love meat and you love anchovies, you can dive up some anchovies and add them to this recipe.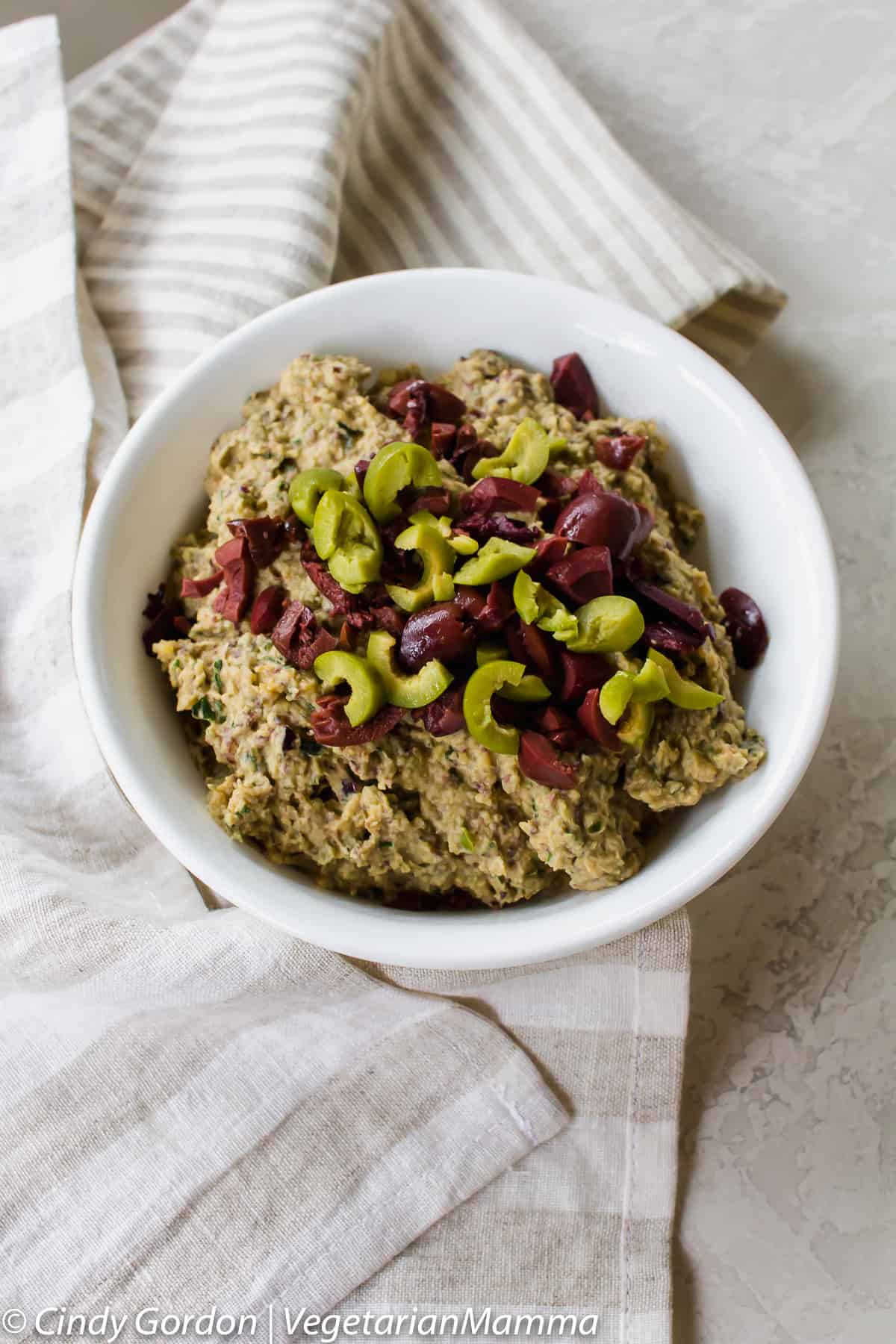 Don't like the saltiness of olives?
I hear ya, think olives are too salty? To help reduce the saltiness of the olives, you can rinse olives first before adding them to the recipe!
Can you freeze this black olive tapenade?
I haven't frozen this before, so I am unsure of the exact answer to this question we receive in social media! However, I did google it and the world wide web indicates that it is possible to freeze tapenade for up to three months. If you happen to try this, comment below with your results!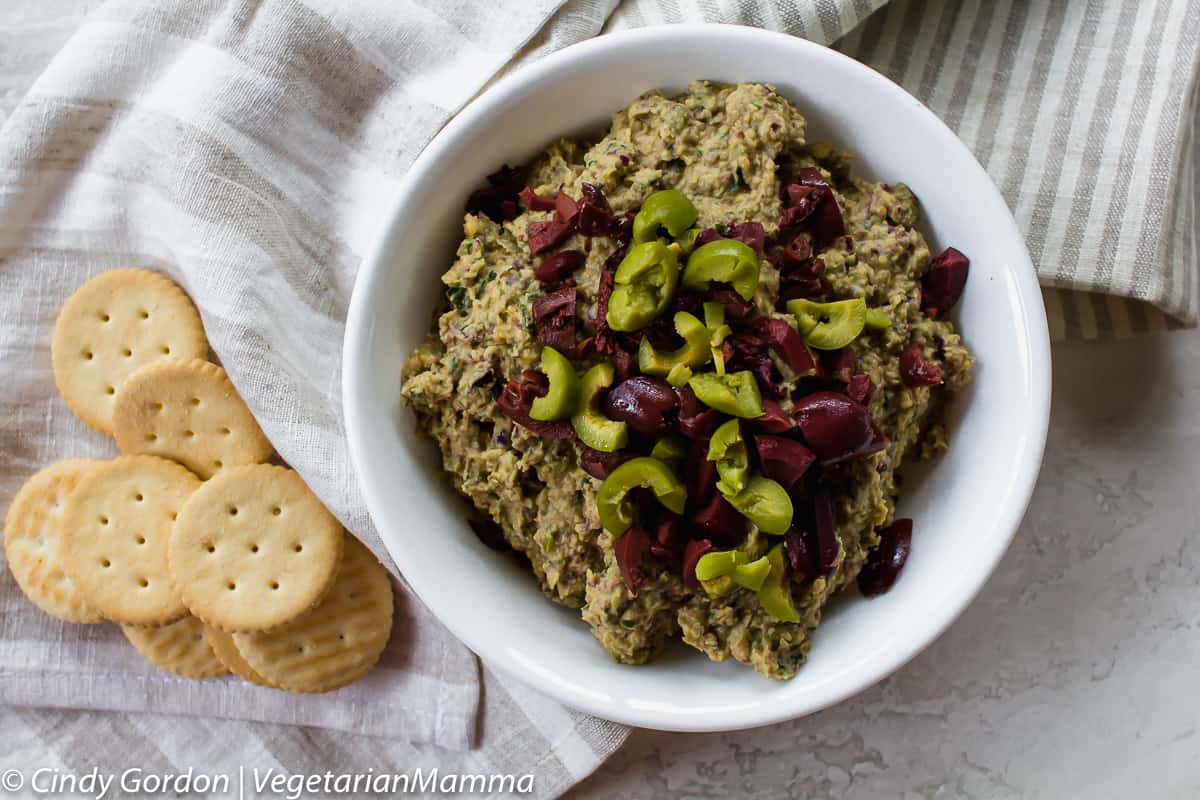 Looking for black olive recipes?
Get your vegetarian olive tapenade recipe here: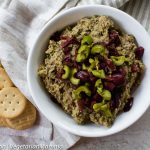 Print Recipe
Simple Olive Tapenade Recipe
Olive tapenade is a savory recipe that is easily made and can serve as a spread or a dip. The tapenade base is best used with salty crunchy crackers!
Instructions
Place all ingredients into a food processor. Pulse until your desired level of smoothness. The longer you pulse, it will turn into a hummus consistency. Be sure to scrap down the sides if needed.

Garnish with diced olives if desired and serve with crackers. ENJOY!
Nutrition
Calories:
165
kcal
|
Carbohydrates:
2
g
|
Fat:
18
g
|
Saturated Fat:
1
g
|
Sodium:
1108
mg
|
Potassium:
29
mg
|
Fiber:
1
g
|
Vitamin A:
350
IU
|
Vitamin C:
0.6
mg
|
Calcium:
31
mg
|
Iron:
0.3
mg
All though this website attempts to provide accurate nutritional information, the information should only be considered an estimate. Varying factors such as different product types, different brands, etc. can change nutritional information. It is your responsibility as a consumer to read all labels to make sure the ingredients fit your dietary needs as well as calculate your own nutritional information as a double check.
Drop me a comment at the bottom telling me if you have ever eaten Tapenade? What do you think about this version? I love that it is almost like hummus!
PIN for later: