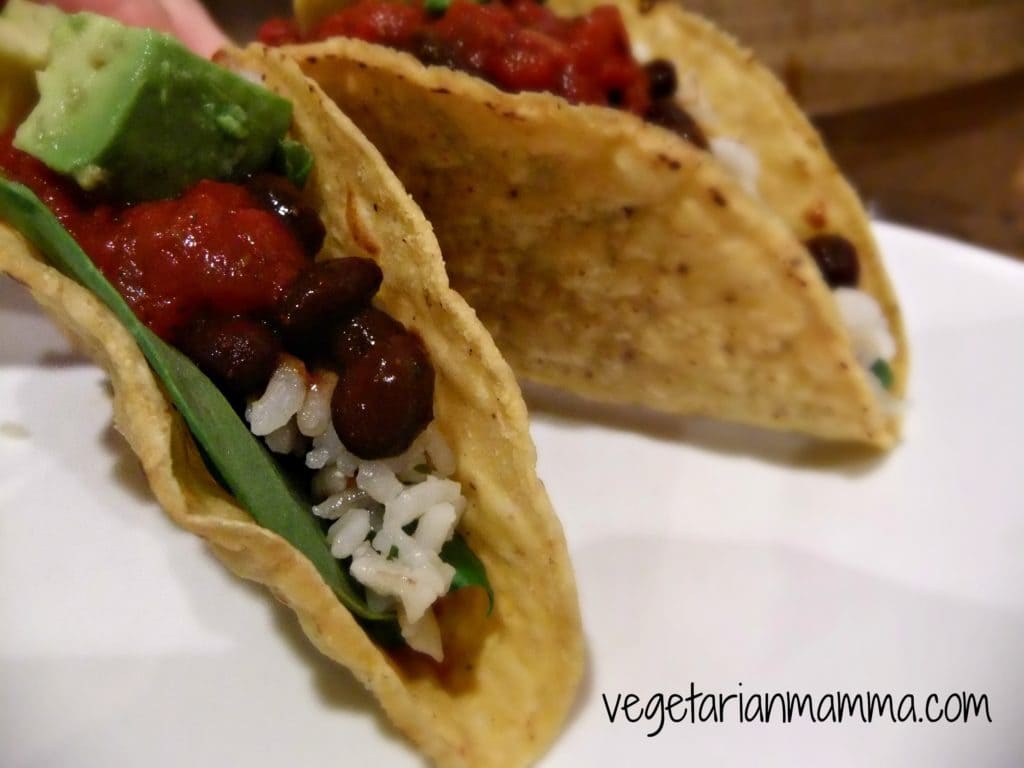 I think sometimes the more simple a meal, the better.  When you use basic simple ingredients, you can enjoy the wholesome tastes of food.  My family loves taco night.  Its because we can load the tacos the way each of us wants! We have a cheese lover in the house and we have someone how can't have dairy!  Tacos well for my family!  My boys love adding cilantro rice to tacos!
If you are looking for a homemade soft tortilla recipe, I'd suggest this one.
If you'd like to add taco seasoning to your tacos, I'd suggest this one.
Simple Tacos – #glutenfree
Ingredients
8 gluten free tacos or tortillas
1 avocado, diced
¾ cup cooked black beans
1 cup of spinach
1 cup of cilantro rice
½ cup of salsa
½ cup cheese (optional)
Instructions
Preheat the oven and warm your hard taco shells or prepare your GF soft torillas.
Load tacos: spinach, rice, beans, salsa and top with avocado.
Enjoy!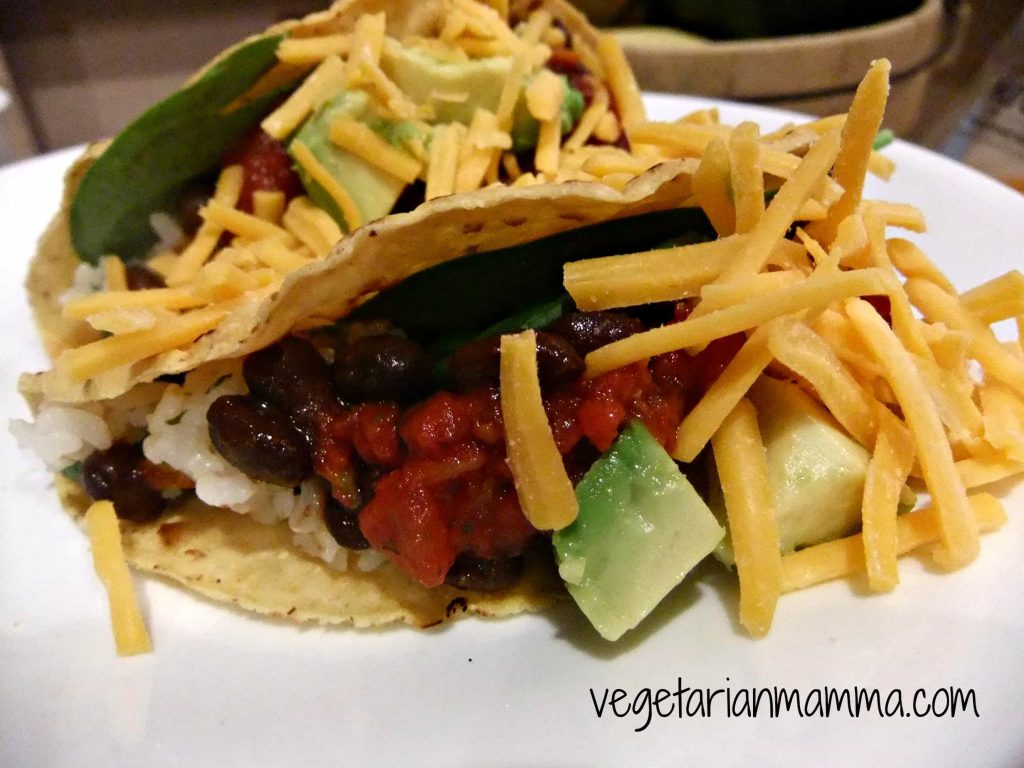 We shared our recipe at Slight Indulgent Tuesdays, Sew Can Do, Mealtime Monday, Scrumptious Sunday, Look What I Made Wednesday, Mouth Watering Monday, My Meatless Mondays, Melt in Your Mouth Mondays, Just Another Meatless Monday, Mix it UP Monday, Monday Monday, Tempt My Tummy, Totally Tasty Tuesday, Tuesdays Good Eatin,