Looking for a sweet treat that is quick to make? This Skillet Cookie is allergy friendly and made from a muffin mix!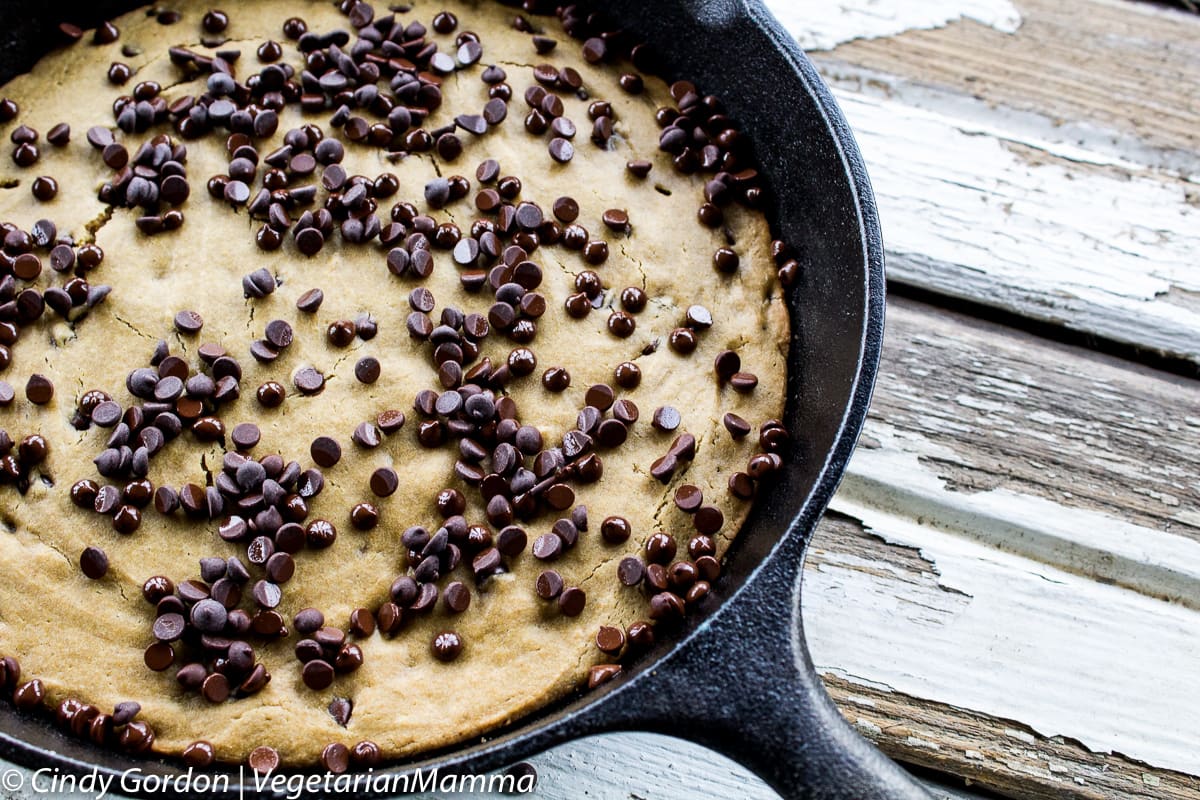 This Skillet Cookie was born from the idea of wanting a sweet treat made in my beloved cast iron skillet.  Well and some late night cravings, if we are going to be totally honest! Sometimes, my sweet tooth kicks in late at night!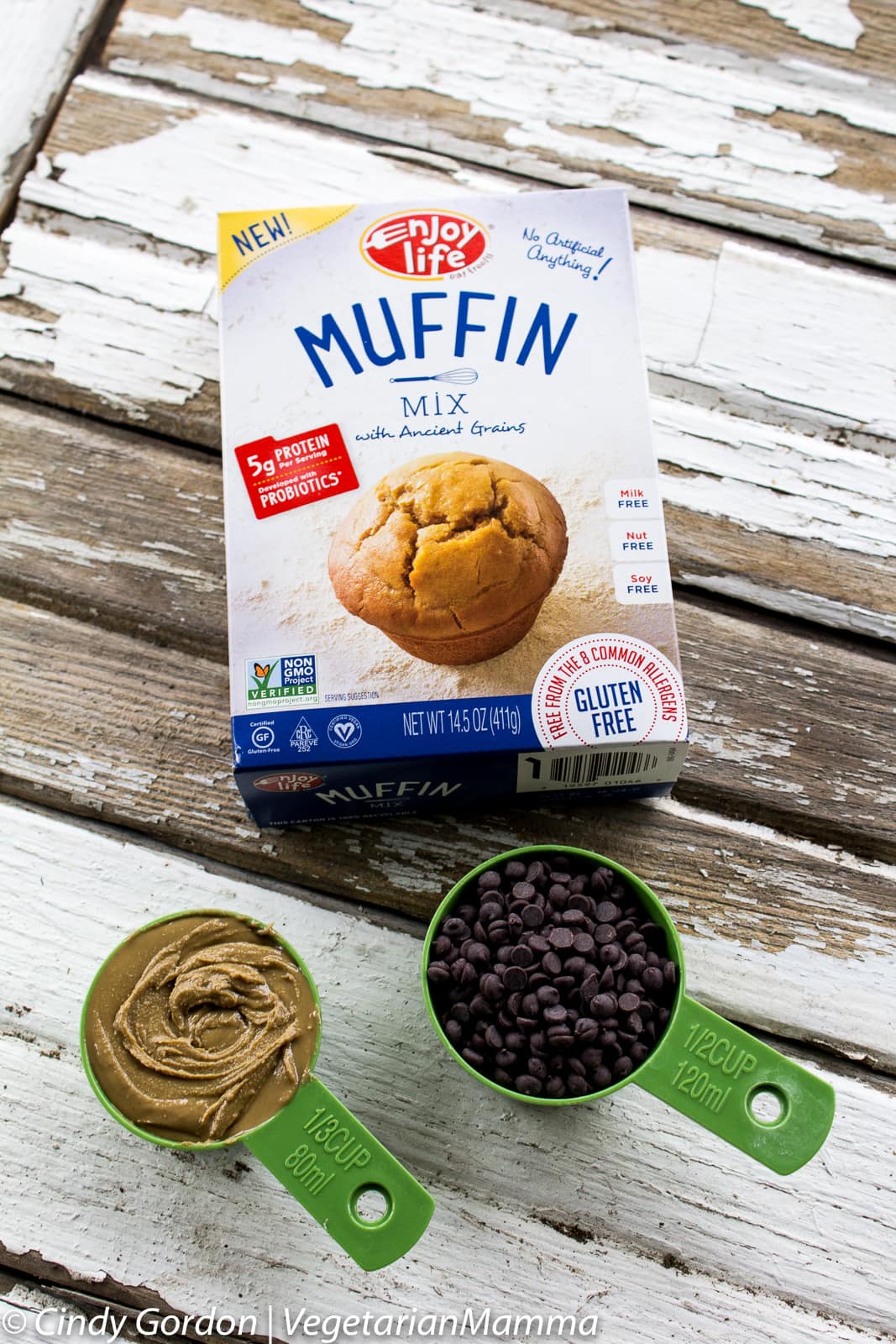 Sometimes simple is better! For this recipe I combined a few of my favorite things!
Chocolate Chips
Sunflower Seed Spread
You know its going to be good when you make a combination like that!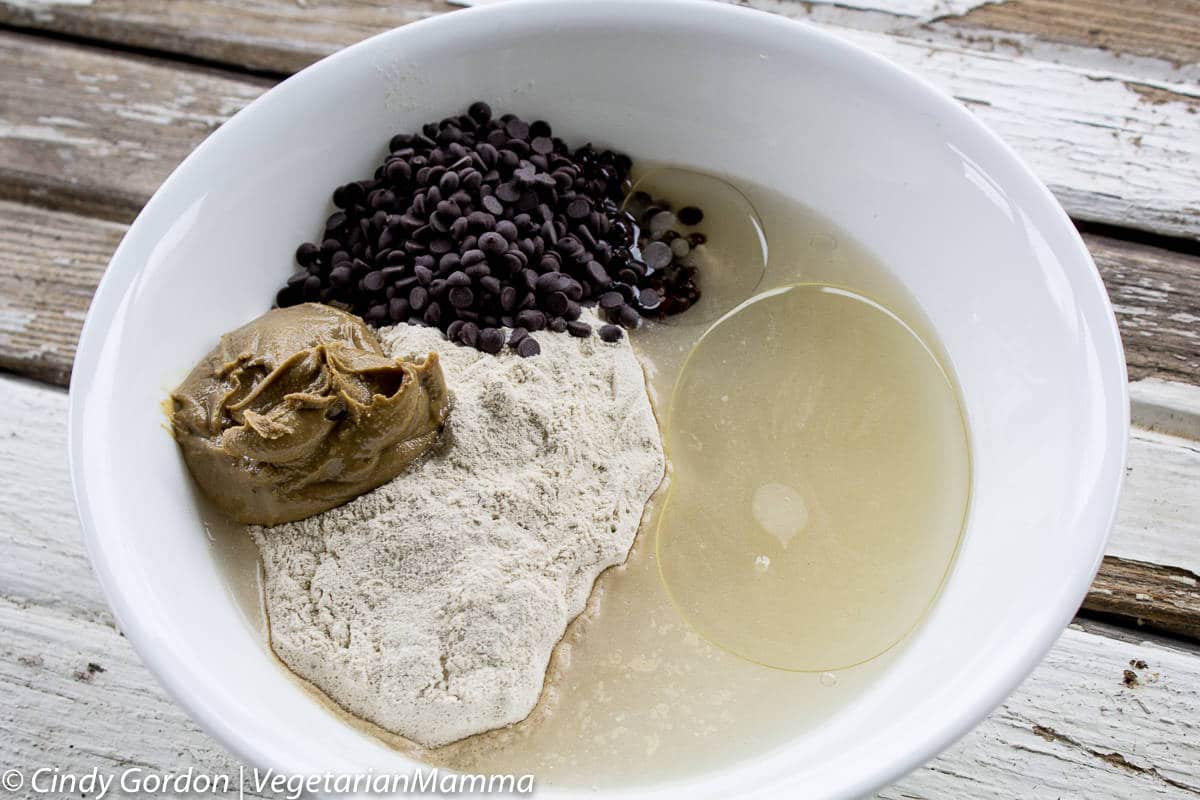 Yes, that is right, you saw a muffin mix pictured at the top of this post! I told you it was easy! We used an Enjoy Life Foods Muffin Mix with Ancient Grains.  It has 5 grams of protein and is developed with probiotics.  It is NON GMO verified as well!
Oh yes and those pesky food allergens?  Its free from the Top8 most common US food allergens.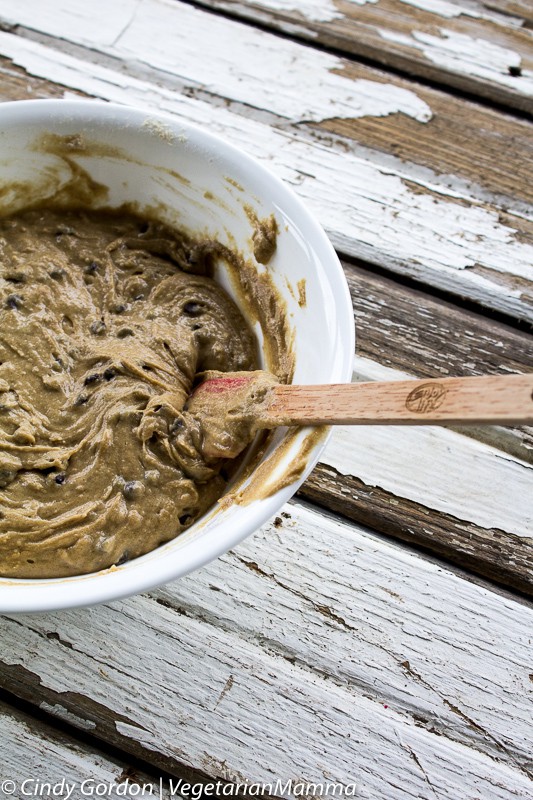 You just have to add oil and water to this mix! Of course, I added in some bonus items that we already discussed!  I just love the flavor combination of sunflower seed butter and chocolate chips.
It doesn't get much better than that!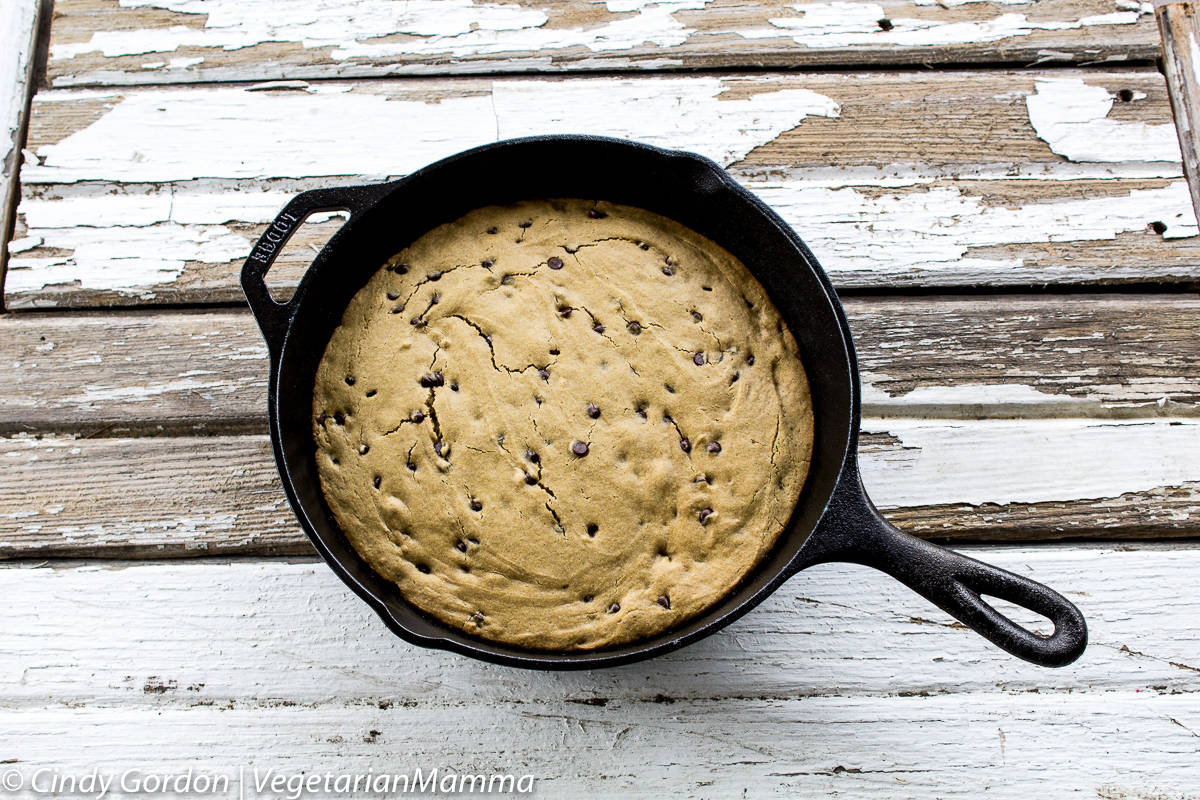 When my Skillet Cookie came out of the oven, I thought it looked a bit naked.  I thought it could use more chocolate chips. Am I right?
Who doesn't like more chocolate? Raise your hand if you LOVE chocolate!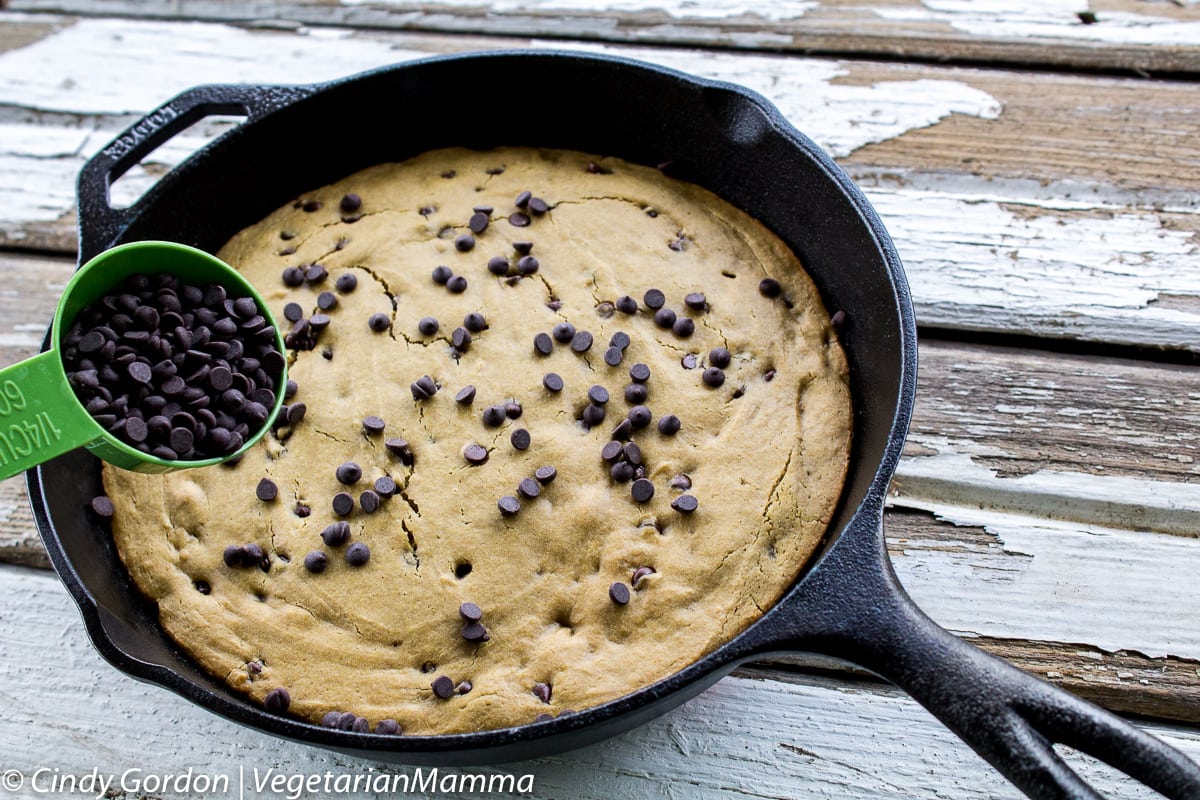 So for good measure I added 1/4 cup more of chocolate chips.  I did this while my skillet cookie was still warm, which helped to melt the chips!
Nothing better than a soft cookie with melted chocolate! YUM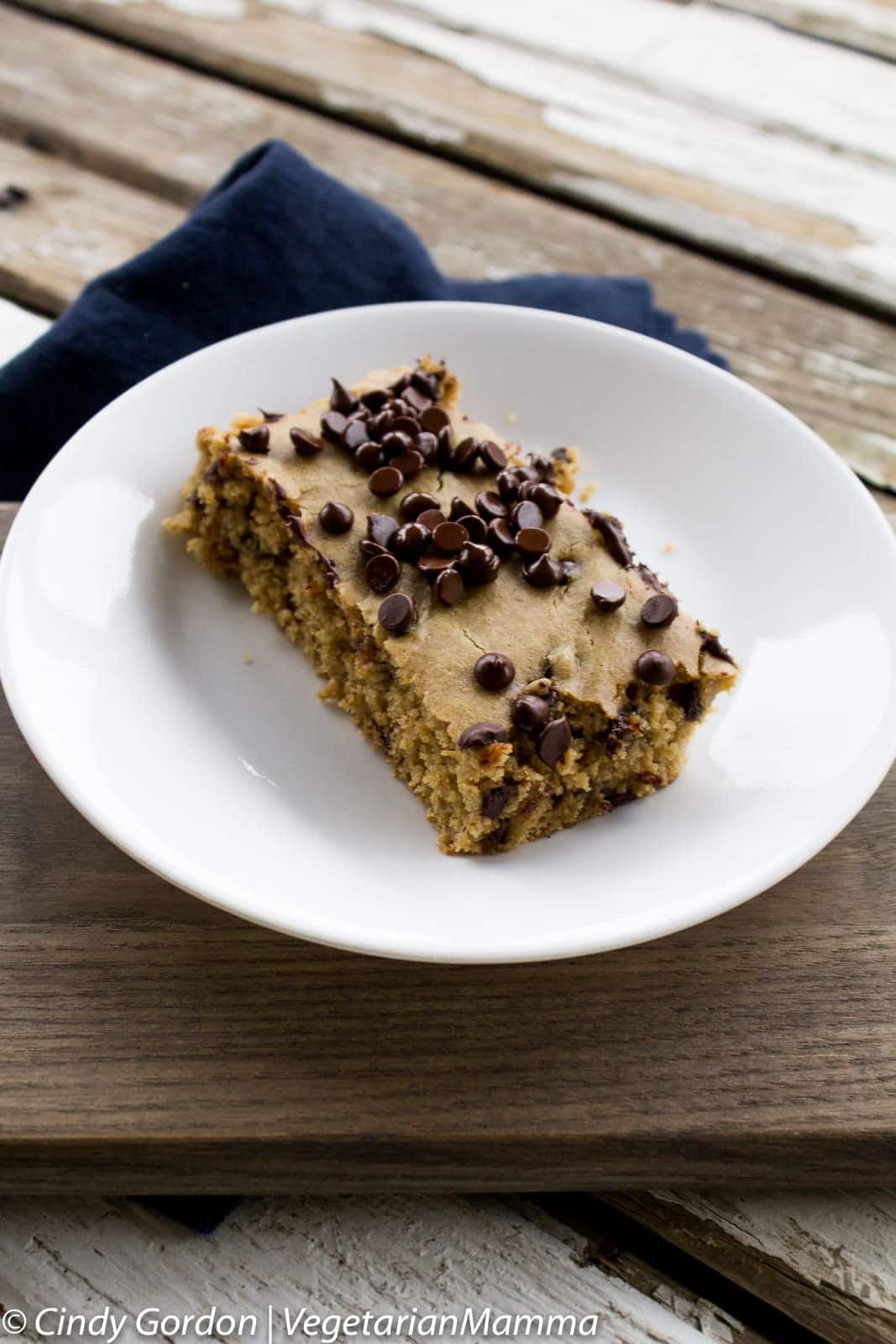 Want to move beyond the mix? I have my eye on these Vegan Sweet Potato Oatmeal Cookies by A Mindful Mom.
Did you want a piece? Okay, let's get to this recipe!

Skillet Cookie - Made with Muffin Mix!
Author:
Cindy Gordon (Vegetarian Mamma)
Ingredients
1 box of Enjoy Life Foods Muffin Mix
¼ c oil
1 c and 1 t water
½ c Enjoy Life Foods Chocolate Chips
¼ c Sunflower Seed Spread
Instructions
Mix all ingredients together until well blended, by hand.
Put half the mixture into a lightly oiled 10 inch cast iron skillet.
Bake at 350 degrees F for 20-25 minutes. Insert a knife to check if batter is "done."
Top with additional chocolate chips, if desired.
Enjoy! Be sure to share!
Notes
I used a 10 inch cast iron skillet and used half the mixture from the recipe. So this recipe makes TWO skillets!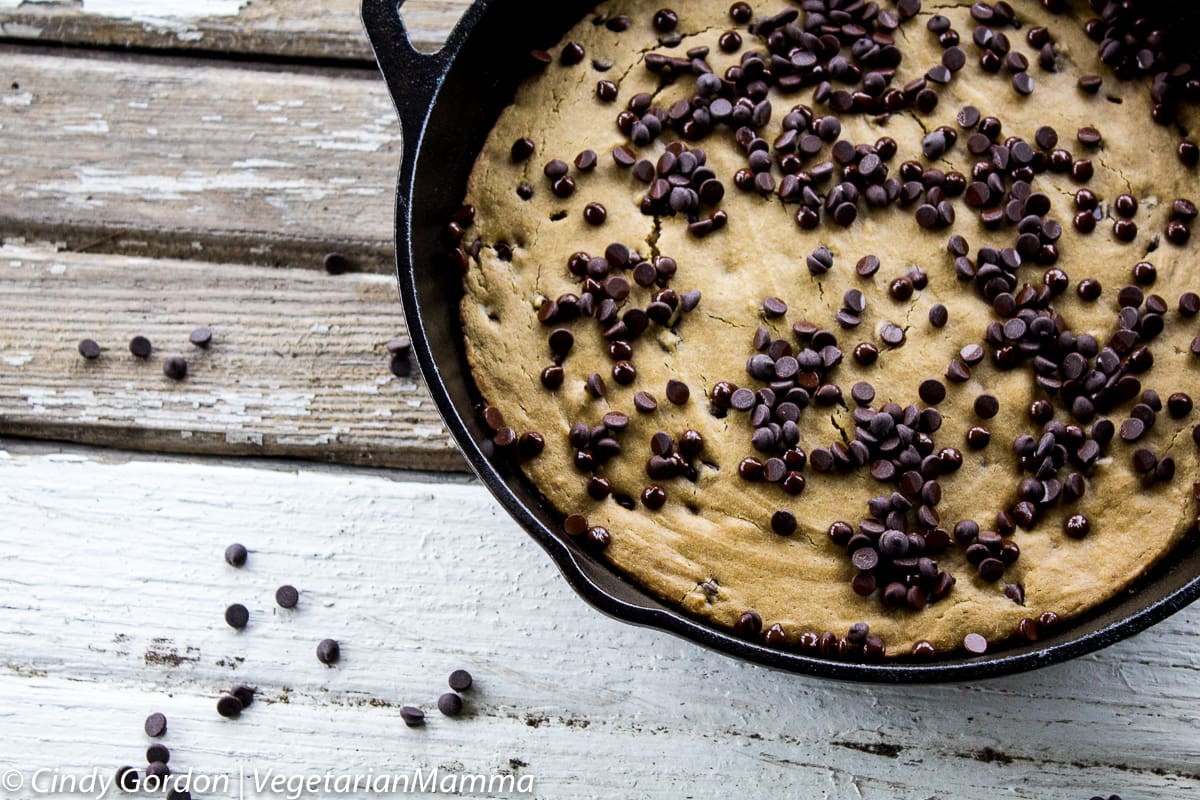 Let's talk! Leave me a comment telling me if you've ever made a Skillet Cookie? Are you a cast iron lover?