This smoky hot pimento cheese dip is an addictive dip that pairs delicious melted cheese with an appetizing pimento flavor!  The hardest part is deciding if you are going to use crackers or chips!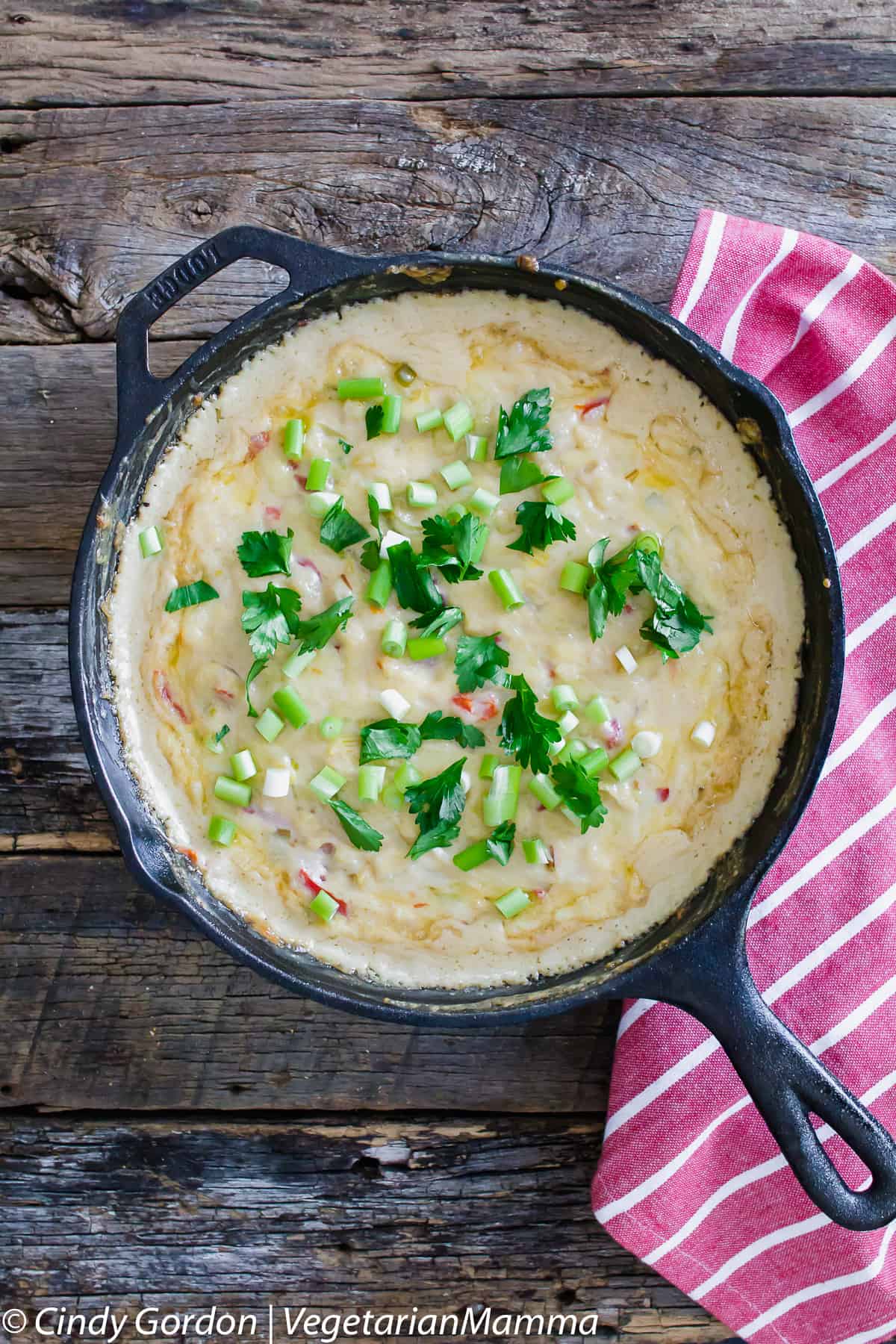 This post contains affiliate ad links.
For me, the love comes in the form of a pimento. It started when I was little. I LOVED green olives stuffed with pimentos.
So what is a pimento? Great question, it is actually a cherry pepper. They have a sweet flavor and bring on a mild heat.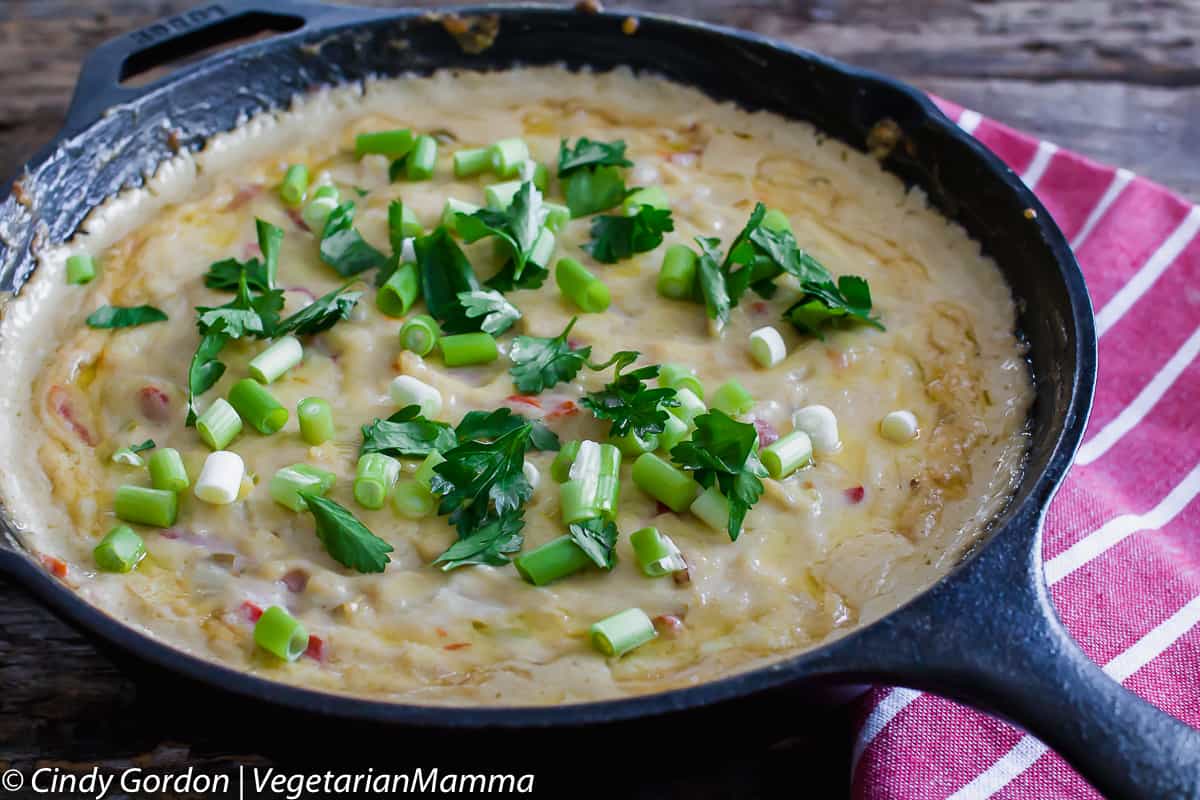 I am always curious to see what health benefits ingredients bring. It is said that if you suffer from chronic heartburn or IBS that they might be a good addition to your diet.
Pimentos (affiliate ad link) are also loaded with vitamin A and C, which is said to aid in the immunity boosting area!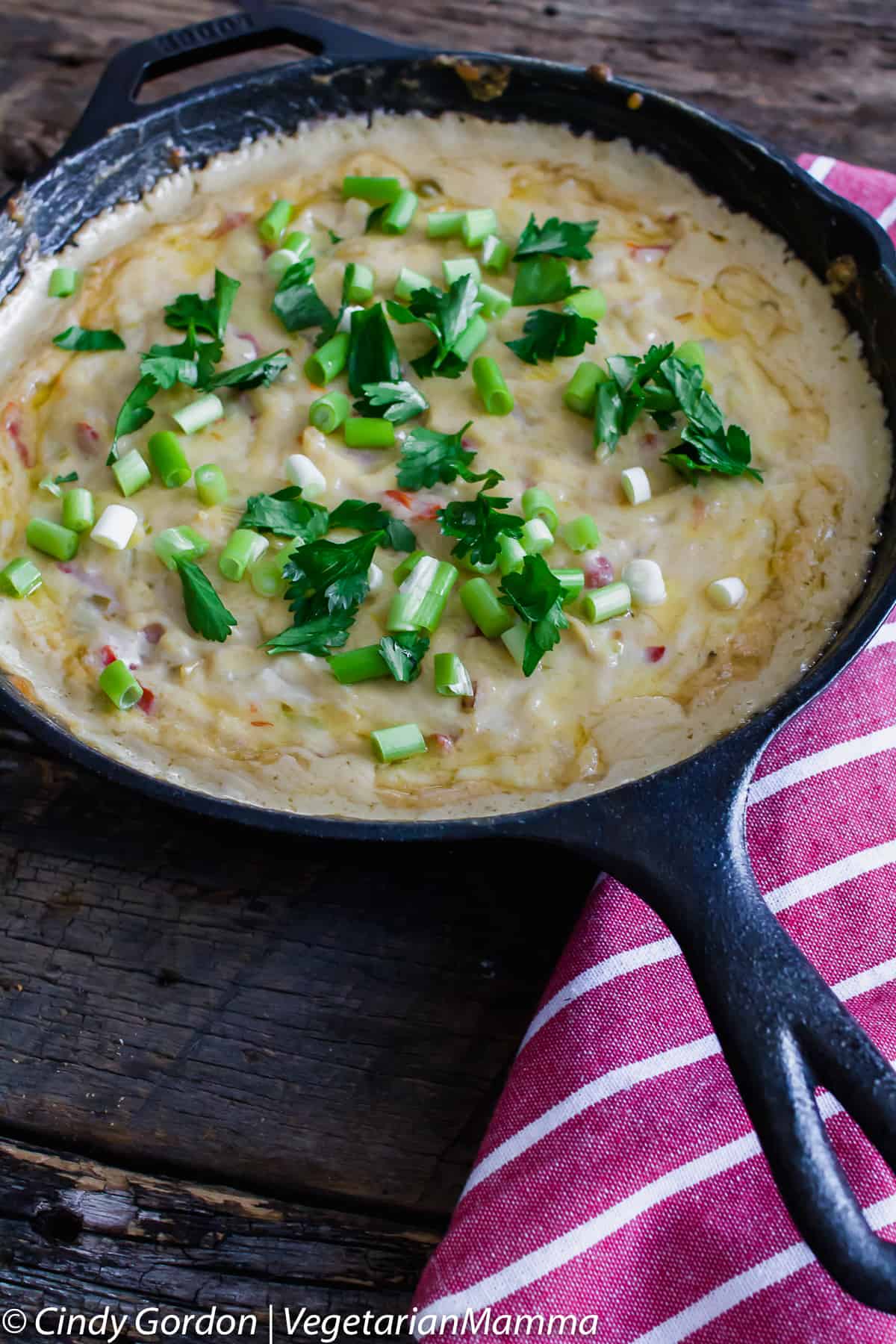 So adding some cheese to my favorite pimentos (affiliate ad link)  is a winning situation. I love to snack. It is quite frankly my downfall.
I tend to snack too late at night and that doesn't do well for my body!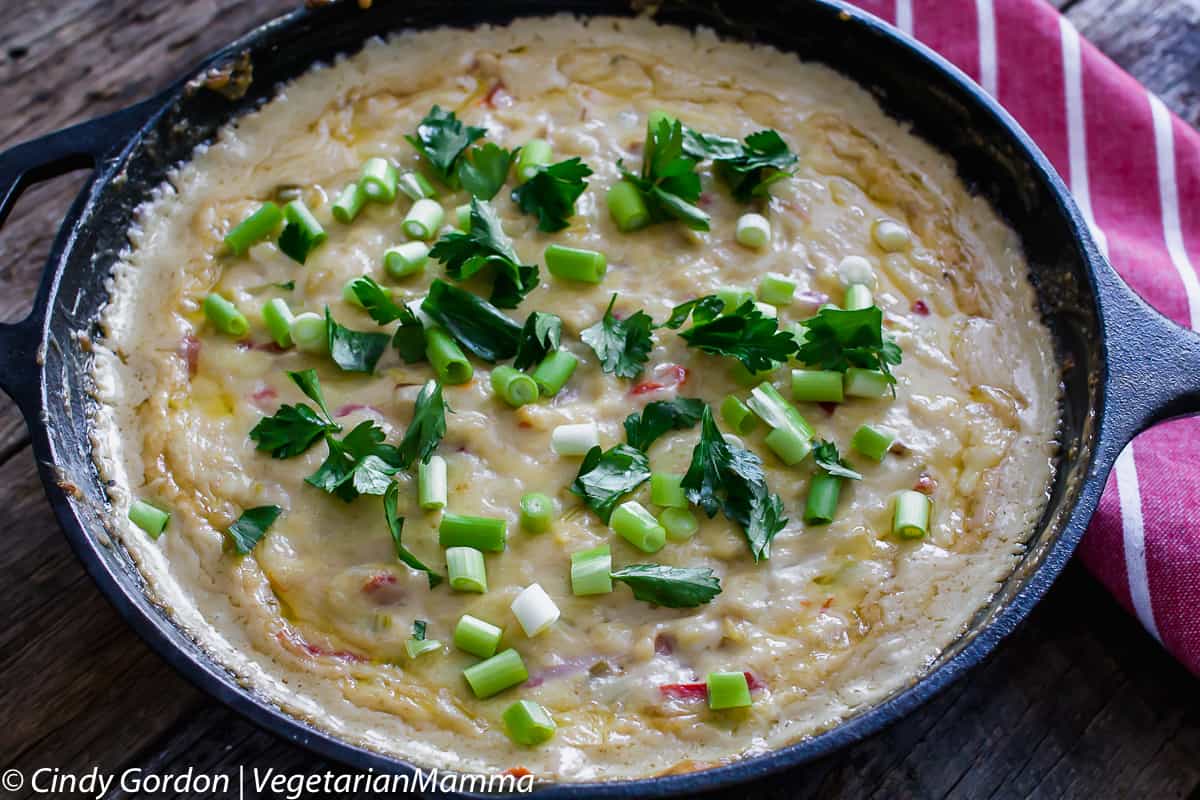 We made this Hot Pimento Cheese Dip in a cast iron skillet (affiliate ad link).  You can use a regular skillet to saute and heat this pimento cheese recipe. Then you can transfer your mixture into an oven safe baking dish.
We love our cast iron skillet (affiliate ad link). There are certainly benefits to cooking with a cast iron skillet. The skillet naturally retains heat and does a great job with that.
It is reported that if you are low on iron and you cook with a cast iron skillet, you can help rebuild your iron stores. The cast iron skillet leeches iron into your food while cooking.
Cast iron skillets will last a very long time!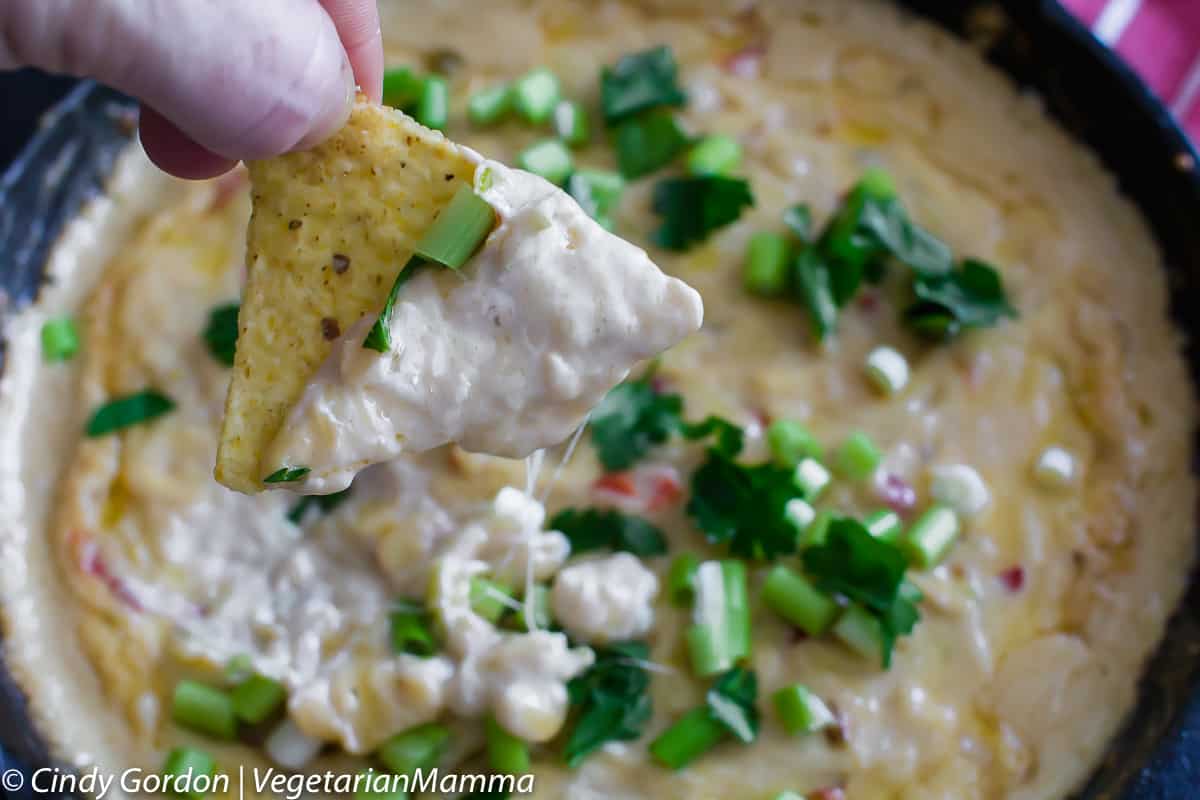 I am pretty sure you are going to fall in love with this addictive hot pimento cheese dip too!
Hungry?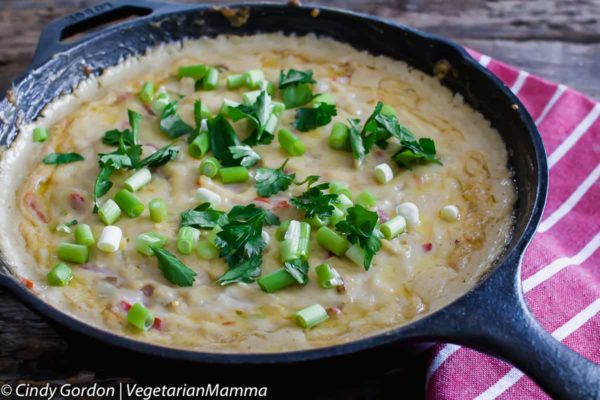 | | |
| --- | --- |
| | |
Preheat your oven to 350 degrees F.

You can use a cast iron skillet to cook this entire dip or heat items in skillet then transfer to a baking dish.

Heat oil in your skillet over medium heat. Saute shallot and leek until soft.

Add in your pimentos and cream cheese. Stir to combine ingredients and until cream cheese is smooth.

Add in mayo, liquid smoke, onion, powder, garlic salt and worchestershire sauce. Stir to combine

Remove your skillet from the heat. Add in your cheese, 1 cup at a time. Stir to combine.

If using an oven safe skillet, place into the oven. (Or you can put your mixture into an oven safe baking dish.)

Bake for 18 minutes or until bubbly.

Serve with chips or tortilla chips! ENJOY!
You are welcome to garnish with green onions and cilantro.
If you are looking for more snack ideas, you need to check out our Party Style Bean Dip, Spicy Vegetarian Chili, Buffalo Tofu Bites and Loaded Plentils Nachos!
I'd love to hear from you! Let's talk! Leave me a comment below telling me if you are a lover of pimentos?