Find some fresh new snack ideas that the kids will love this spring. Making your life easier one step at a time!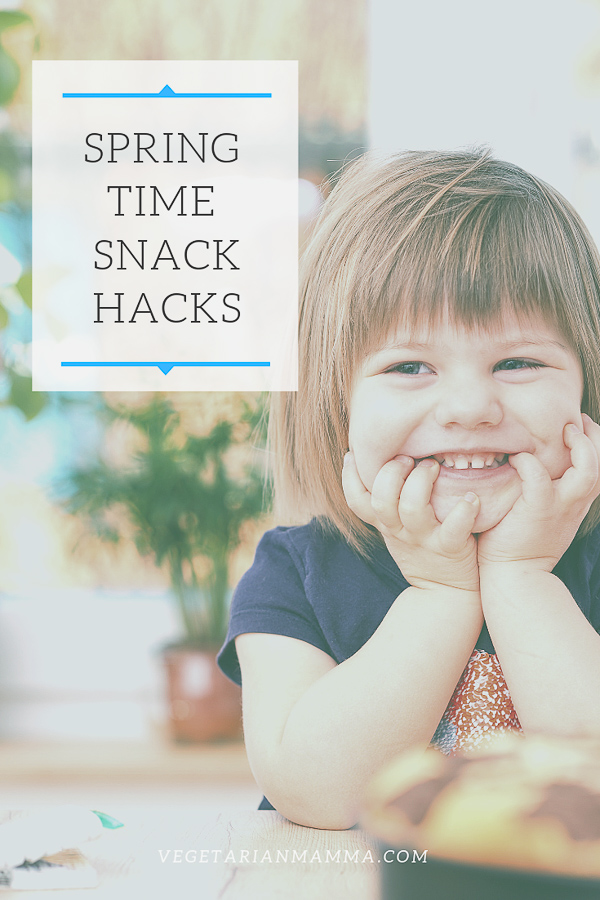 Springtime Snack Hacks
This post is sponsored by Enjoy Life Foods.
There is only one group of people that loves snacks more than I do, and that is my kids. We are a family full of snackers, and always eager to try something new to shake things up.
Are you looking for some new snack ideas for spring? Maybe the school lunches have gotten a little bit boring since September and it's time for some excitement. Maybe you just need some smart ways to save a little bit of time.
Whatever you need to up your snack game, you'll find it here. Enjoy my top snack hacks. I truly hope you'll learn a new trick or two here.
Snack Hack Ideas:
Elastic Apple
When I first learned about this trick, I knew that I would never pack an apple the same way again. Basically, you cut up an apple and then put it back together using a rubber band to hold it.
This way the slices won't brown! We do this all the time with apples for school lunches or for soccer game snacks. Works every time.
Smoothie Packs
Get some extra fruits and veggies into your kids' breakfasts with these make ahead smoothie packs. Put your fruit, greens, and extras like nutbutter, protein powder, or chia seeds into individual plastic freezer bags. When it's time to blend, pop it all into the blender with a cup of milk and you're good to go!
Try these combos:
Spinach + Strawberries + Sunbutter (my son loves this one)

Kale + Pineapple + coconut oil

Spinach + Banana + Cocoa Powder
The possibilities are endless!
Fruit Skewers
I use this hack often during the summer. A bright rainbow snack on a stick makes the kids slow down on hot summer days and they won't say no to fruit served this way. Keep some stir sticks or wooden skewers on hand to make up these yummy snacks any time.
Easter Egg Carton Snacks
This snack hack is perfect for springtime! Use a set of plastic Easter eggs to create a portion controlled snack pack. You can even stick them in an egg carton for transport. I like to include a little bit of everything in these: fruits, veggies, seeds, and definitely some chocolate!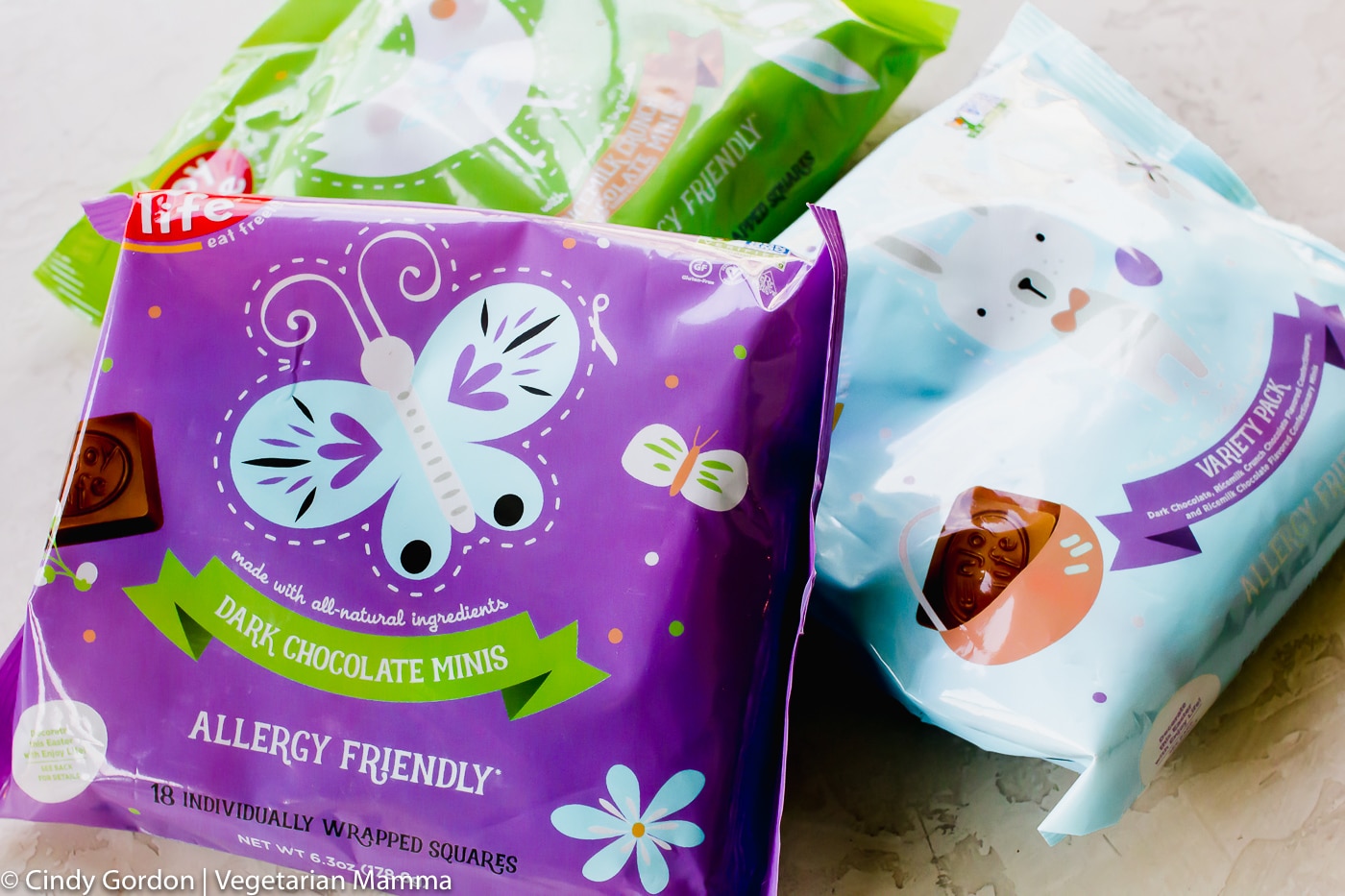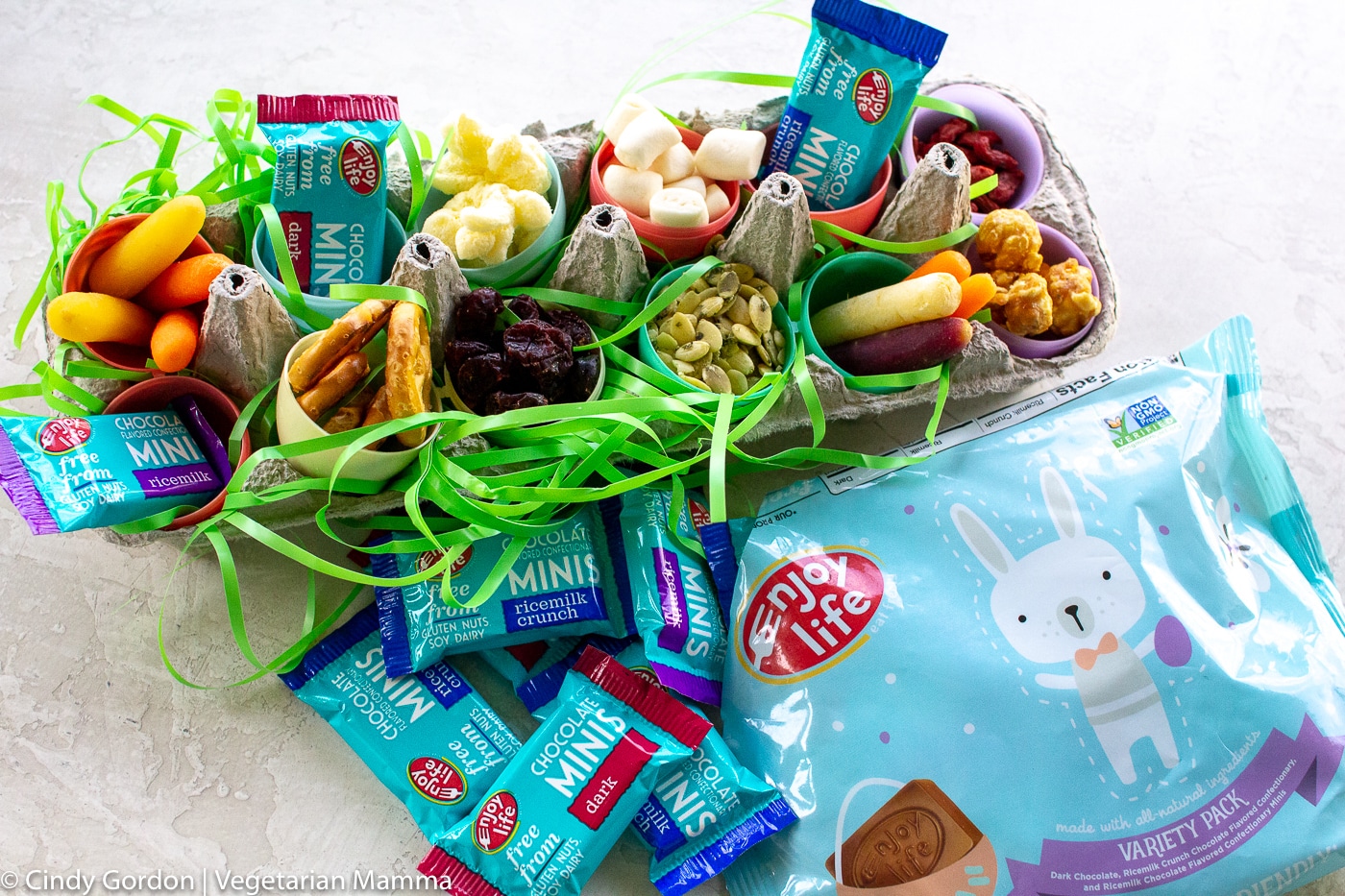 Enjoy Life Foods Easter Chocolate Mini bars fit perfectly in Easter eggs and are a allergy friendly, gluten free, vegan option that is safe for so many people. These little guys come in three flavors: Dark Chocolate, Ricemilk Chocolate, and Ricemilk Crunch Chocolate. They are the perfect size for snacking.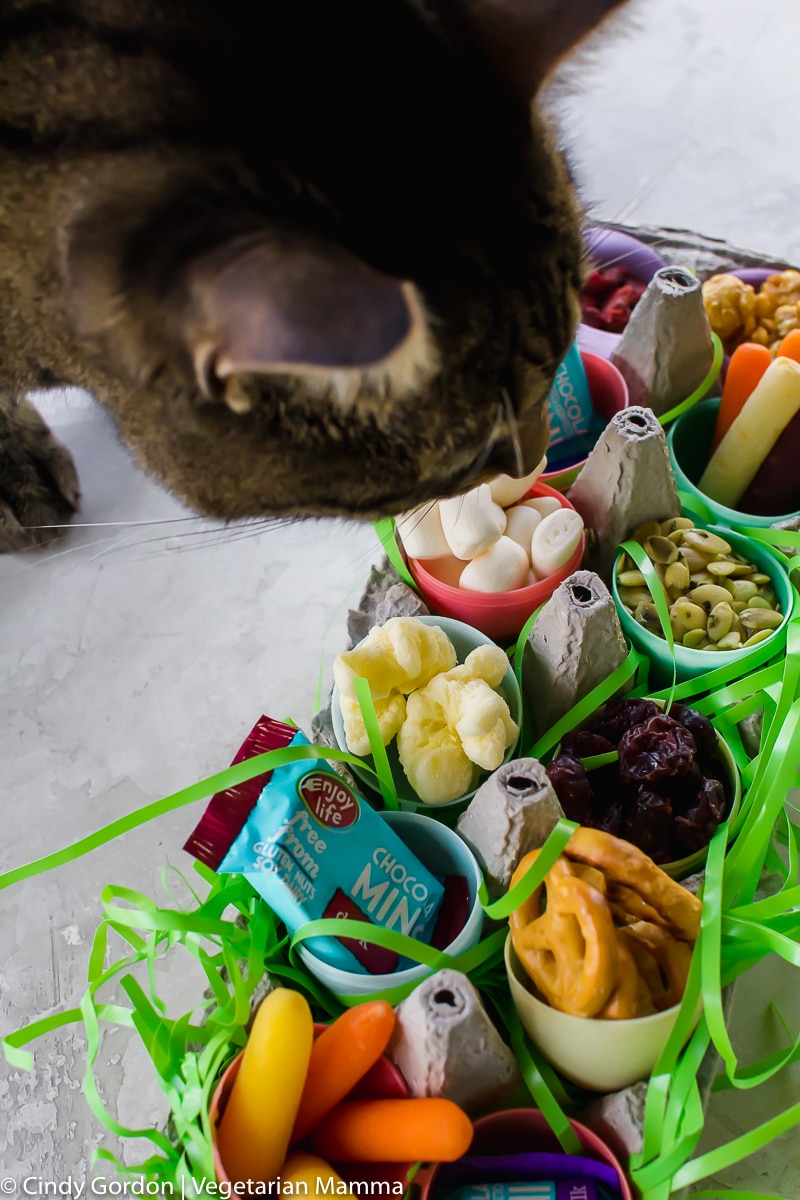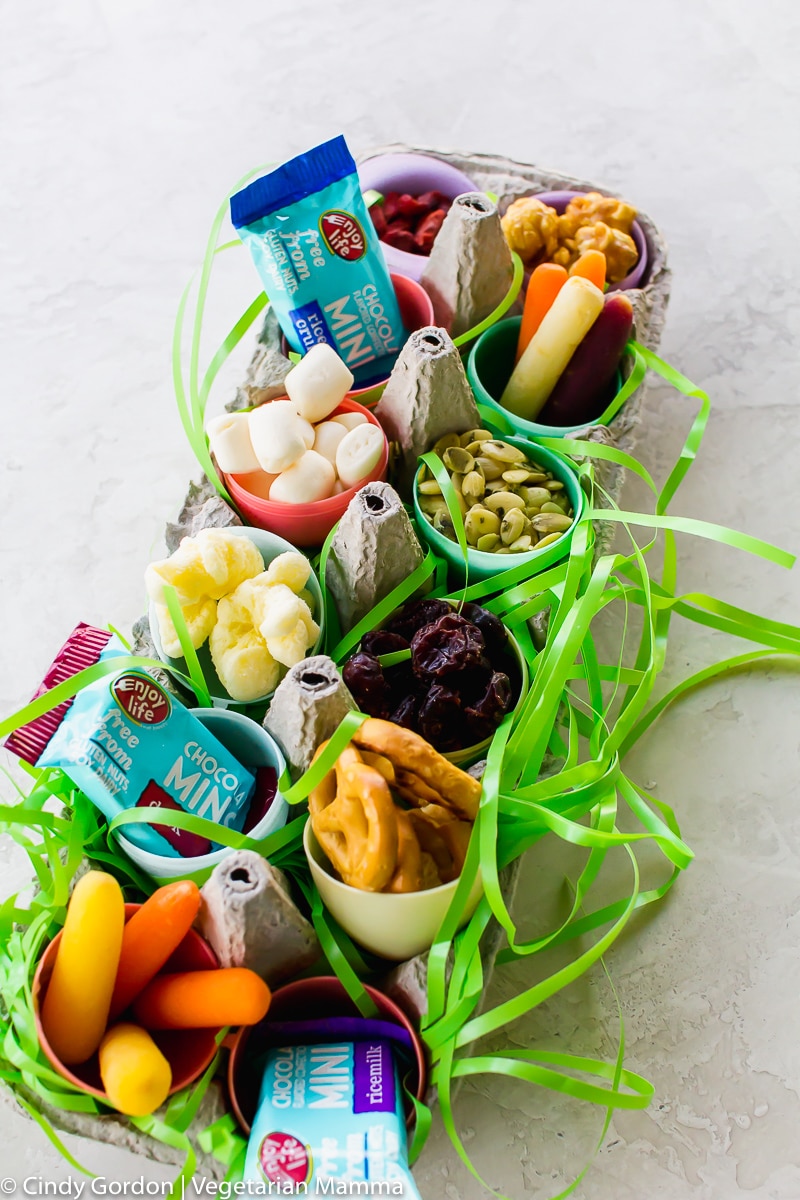 Enjoy Life Foods is my go to store brand when I'm buying snacks for me and my family. I can always count of them to have yummy, nutritious, and safe snacks that I can share with my kids and they can share with their friends. Their gluten free and nut free facilities give me peace of mind.
Individual Veggie Cups
There will not be any double dipping when each child has their own veggie cup. Simply take small cups and put ranch dip, hummus or guacamole in the bottom.
Then add sliced vegetable dippers such as bell peppers, carrots and broccoli to the top. Each child will have their own individual veggies and dip!
Fruit or Veggie Artist
This snack hack is so much fun, your kids will beg for a healthy treat! Give your child fruit or veggies in a variety of shapes and colors. Let them become the artist and see what designs they can make. It is okay to play with you food, right? We recently made some fruit rainbows. You can see an example here: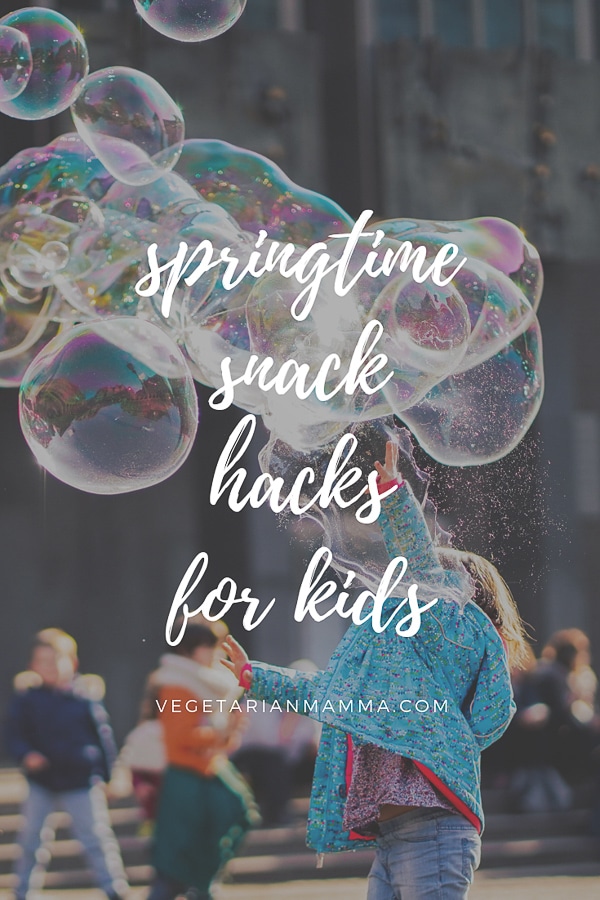 That's all for now! I hope you've found some new snack hacks for your family this season.
Let's talk! Do you have any snack hacks that you'd like to share? Drop me a note below!