Whether you call it a summer roll or a spring roll, this makes a perfect lunch any time of year. These rolls are filled with light and delicious foods that your belly will love!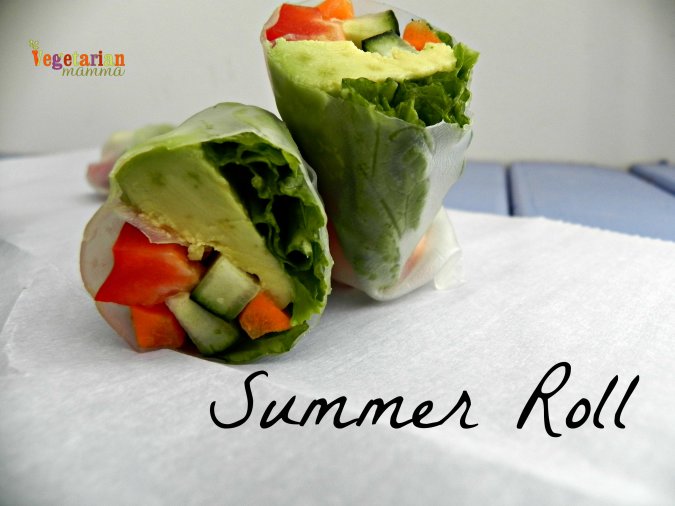 Homemade Summer Rolls or Fresh Springs Rolls – What Do You Call It?
Whether you call it a Summer Roll or a Spring Roll, this makes a perfect lunch any time of year. I got hooked on this beautiful dish at Whole Foods and wanted to try my hand at making them at home.
I love this summer roll recipe because it's light, crispy and has a great crunch. Plus, for it being vegetarian, the flavor is truly out of this world! There aren't a lot of summer vegetarian recipes out there, so when I find one that I like, I hold on to it!
Is A Summer Roll Like a Chinese Egg Roll?
It reminds me of eating a Chinese Egg Roll, except without the gluten worry and the deep-fried aspect. Anytime I can switch out something and make it a bit healthier, I'm always up for the challenge!
The colors and the freshness of the ingredients are perfect for lunch. You can customize the rolls to fit your likes and dietary needs! I like to switch out things here and there and try different varieties.
How to Roll a Summer Roll
Rolling the rolls can prove to be tricky but with practice, you will get better, trust me…I've been practicing for a while now! And just remember….for each fail that you make, you get to eat it and try, try again! When you get to enjoy fresh spring roll fails over and over again, that sounds like a win to me!
These vegan summer rolls are actually super, duper simple to make. They are fun to do together as a family and we often find ourselves laughing and bonding together as we create.
Check out this video of my first few attempts!

What is a summer roll?
It is basically a fusion of foods coming together in roll form. The idea stems from Vietnamese food. It's a simple concept, with an incredible taste. So many people tend to not want to try these rice paper rolls because they think that they'll lack in flavor and taste. Boy, are they so so wrong!
The terms spring roll and summer roll are often used interchangeably. Sometimes they are even called imperial rolls! (The more you know, right?!) Some people even think of them as Vietnamese spring rolls – wrong again! While they are Asian cuisine, I can't help but love a giant scoop of peanut butter with them! (trust me, delicious)
What Is In A Summer Roll?
Summer rolls are typically made from foods that are light and healthy. Often time summer rolls are made with rice noodles and veggies. In my mind, I think that name fits appropriately because, during the summer months, I like to eat light and healthy as well. Being bogged down by fried foods just isn't as appealing during those hot summer months. These fresh spring rolls take away that feeling and give me and my family a nice, healthy meal option to enjoy.
Once the ingredients are prepped the fun begins as you roll the ingredients into sheets of rice paper!
Now, I've had a lot of practice with this one, and rolling fresh spring rolls take a bit of time to get used to. You know the saying "If at first, you don't succeed, try try again!". Well, that rings true with this summer roll recipe. (there are spring roll wrappers out there that you can buy that can help – but where is the fun in that?!)
Stay focused and keep trying. The first few times that you try to make a roll, you'll more than likely stare at it, wondering what you did wrong. Just smile, eat it up, and try again!
The more that you keep practicing on how to make the perfect homemade summer rolls, the closer you'll get to achieve it.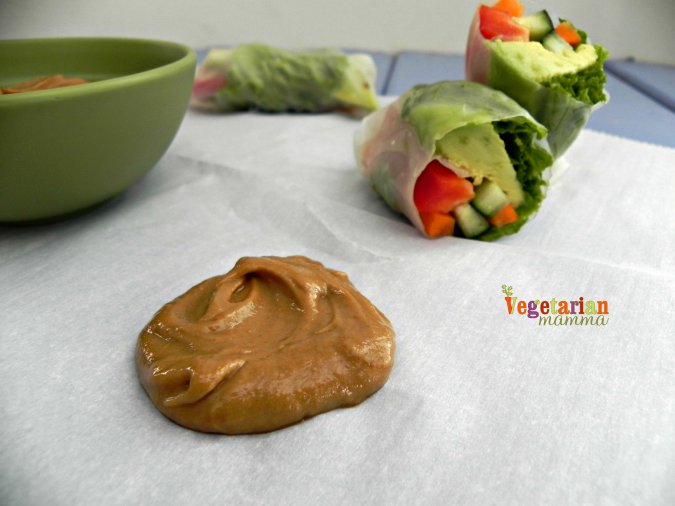 Is it possible to make perfect homemade summer rolls?
Absolutely! Just remember that your perfect isn't going to be the same as the next person's perfect!
My kiddos and I love to sit around and create this spring rolls and see how different they are from one another. One like to roll them bigger than the other, while I prefer mine to be a bit tighter than theirs. But in our minds, our own rice paper rolls that we created are the perfect rolls!
And honestly, that's just half the fun of making them!
What else can you eat with Rice Paper Rolls?
Again, anything that you want! The great part about making these fresh Spring Rolls is that you can pair it up with other fun summer foods as well.
Rice is always a great option to pair and can give you a bit more substance and energy to get through the day.
I also like to add a side salad as well, and maybe some cool pudding or rice pudding to eat after.
One other thing to keep in mind with this summer roll recipe is that it's a great snack to pack and take as well! Making them ahead of time and keeping them in a cooler make for a great and healthy snack option when on the go.
Other delicious recipes to consider
We are constantly running here and there for soccer and sports and I love knowing that I can make these up for some good fuel and energy for the kids!
Plus, during the school year, I'll pack several of these homemade summer rolls in their lunches for them to enjoy as well.
I've never gotten a complaint yet, so it's safe to say that they love them, just as much as I do! Sometimes, they'll even come home and state that their friends are always eyeing the great recipe that they have in their lunch box. I call that a mom win for sure!
Just remember…how fun and be patient with this Summer Roll recipe! Each and every time you make it, you'll get better and better at rolling it just the way that you want it. And if not, keep trying till you find that success!
I have a feeling that you're going to love these vegetarian summer rolls just as much as I do. Make certain that you find a good dipping sauce, have some red pepper flakes handy for some spice and belly up to the table to enjoy! (these are so good you'll think that you just picked them up fresh from the local Vietnamese restaurant!)
Pin this Summer Roll for later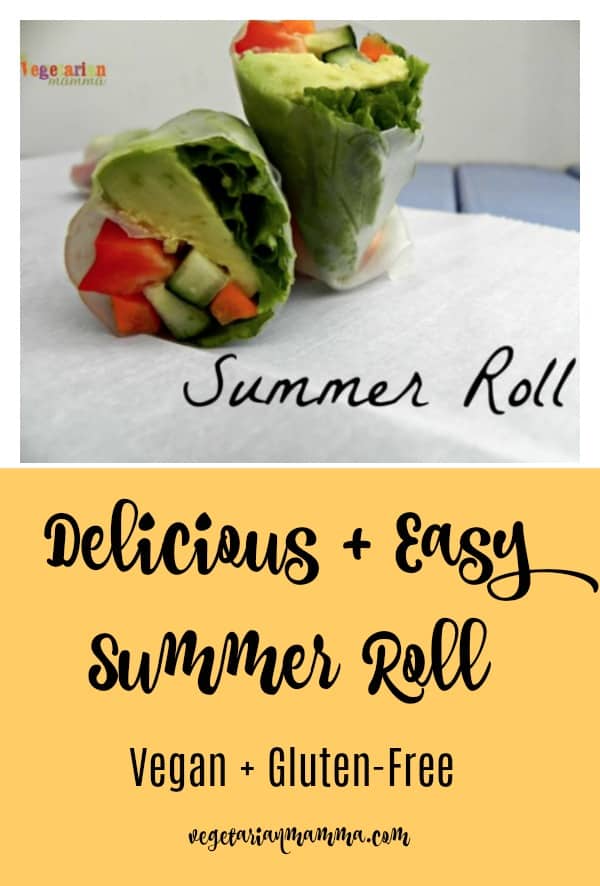 Looking for other allergy-friendly recipes? All our recipes are nut-free and gluten-free. We also have vegan recipes too! Needing more inspiration check out these Lettuce Wraps!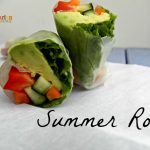 Print Recipe
Summer Roll – the perfect roll any time of year!
Be sure to pair your roll with your favorite dipping sauce!
Ingredients
sliced bell pepper

sliced avocado

thinly sliced carrots

slice

cucumber

lettuce

rice paper wraps
Instructions
Prep all veggies and set aside.

Fill a medium bowl with warm water. Place the rice wrapper in warm bowl of water to soften. As wrapper softens lay on counter and fill with veggies. Between to roll just like a burrito.

Enjoy!
Have you ever made summer rolls before? I'd love to hear from you!