SunButter Spaghetti is a nut-free twist on your typical spaghetti dinner. It is tangy and full of flavor!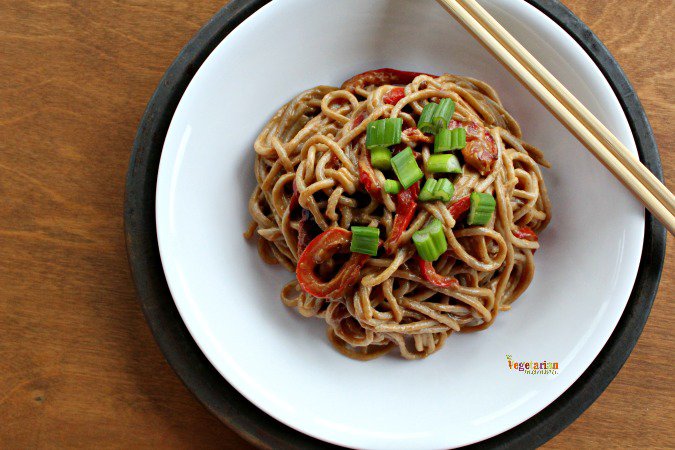 I have to admit that this SunButter Spaghetti with Red Peppers is dreamy! If you are a lover of SunButter, you will LOVE this recipe. It is simple, easy-to-make with fun ingredients and best of all it's nut-free!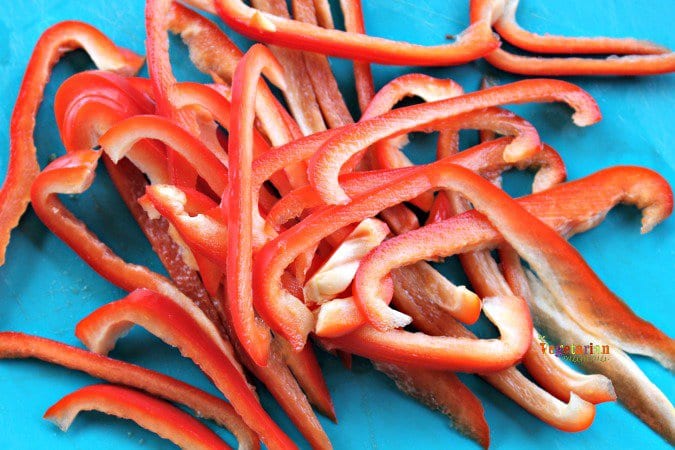 Sweet red bell peppers bring a subtle sweetness to the dish and compliment the creamy SunButter to create the most amazing flavor! Not familiar with SunButter? SunButter is a super delicious spread made from roasted sunflower seeds. It makes the perfect nut-free alternative for peanut butter. SunButter is peanut-free, nut-free, dairy-free, soy-free and gluten-free. Did I mention that SunButter is delicious? I have long been a fan of SunButter, we use it on a daily basis. Our family is very thankful that we were introduced to this delicious product when our youngest was diagnosed with a nut allergy!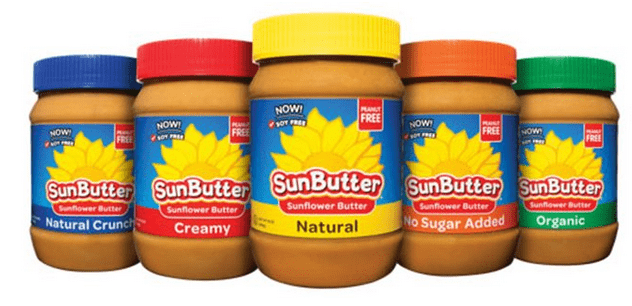 Are you ready for the recipe?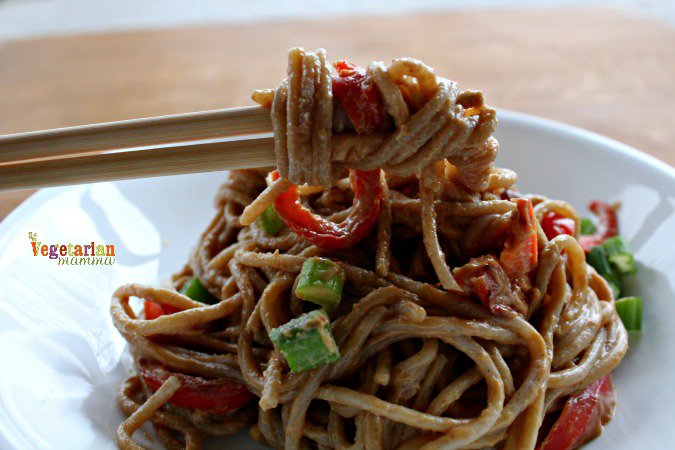 Looking for more gluten-free recipes? You can check out all our recipes, that use Explore Cuisine pastas! Yummy recipes like: Kid Friendly Pasta Salad, Vegetable Bolognese, Warm Black Bean and Corn Pasta Salad, Spaghetti Stuffed Peppers, Roasted Cauliflower Alfredo and Vegetable Ragu.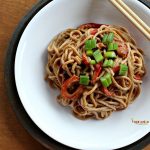 Print Recipe
SunButter Spaghetti with Red Peppers
Instructions
Prepare the gluten-free spaghetti per the directions on the box. Remember to make half the box, which should be about 5 oz.

While pasta is cooking, whisk together SunButter, Bragg's, Apple Cider Vinegar and Maple Syrup. Whisk until smooth, set aside. (Don't get frustrated, it does take some whisking and some time for the sauce to blend together.)

In a skillet over medium heat, warm the olive oil. Saute peppers until soft.

When pasta is finished cooking, drain and combine with the sauteed peppers.

Gently pour in the SunButter Mixture. Gently stir to coat all noodles. Plate spaghetti and garnish with green onions.

ENJOY!
Notes
This dish presents best on the first day. It tastes great the second day, but the sauce tends to separate. While it tastes delicious, it may not plate as well on the second day.
**You do need all ingredients to make the sauce. By leaving one or more ingredients out the sauce will not come together nor taste correctly.**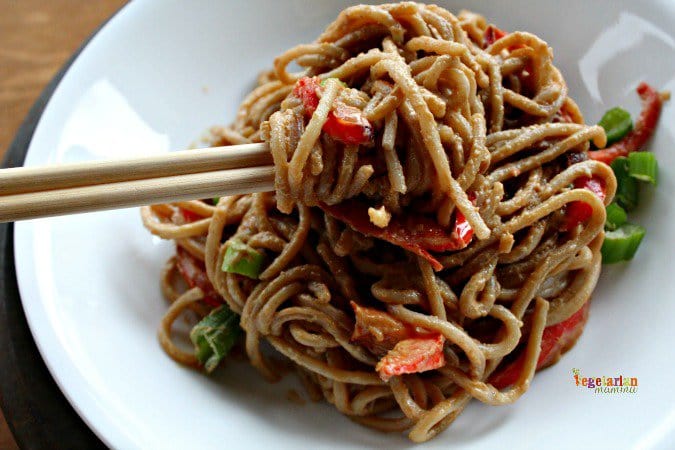 Want to try SunButter? Here is your chance! One lucky US only (lower 48 states) will win and amazing SunButter prize pack! You will want to win this! Enter below!
a Rafflecopter giveaway
Want more SunButter recipes? Check out the SunButter recipes I have on my site as well as the delicious 5 ingredient cookie, I just posted about over at Gluten Free and More Magazines site!
Thank you to SunButter for sponsoring this post! If you want to connect with SunButter check out their website, facebook, twitter, pinterest and instagram. This post does contain affiliate links.
Let's talk! Leave me a comment telling me if you have tried SunButter! If so, which variety is your favorite?