I am so proud to have Chef Hollie from Joyfoodly® guest posting today. She is sharing an amazing recipe and some fantastic tips to encourage your kids to eat this yummy recipe.
So what is Joyfoodly®?
At Joyfoodly®, our goal is to help entire communities improve their health by learning how to build their plates around vegetables and fruits first to increase daily consumption. Through our Joyful 12™ Online Kitchen Learning Lab, Chef Hollie Greene makes buying, cooking, and trying seasonal vegetables and fruits a family adventure that builds confidence in the kitchen and helps parents joyfully excite their children to explore healthy foods with an open mind.
Who is the wonderful Chef Hollie?
Chef Hollie is passionate about helping parents feel good about the food they feed their kids, and helping families celebrate the JOY of mealtime together. Engage with Chef Hollie on: Facebook: www.facebook.com/JoyFoodly Twitter: @JoyFoodly Instagram: joyfoodly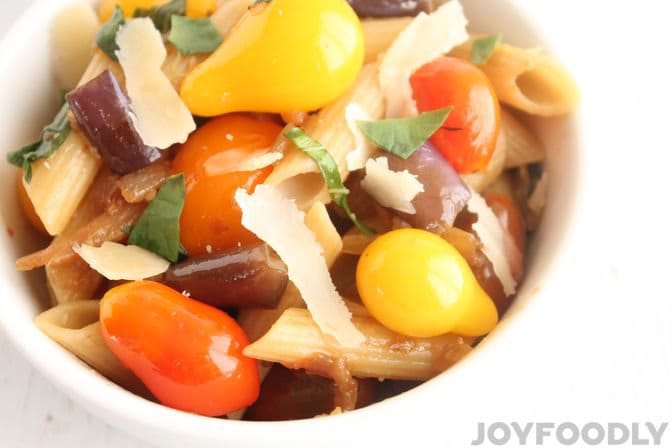 My love for cooking began in Lucca, Italy, way before I went to culinary school. It's where I discovered simple tips and tricks to take a few quality ingredients and turn them into something sublime. Have you ever tasted an Italian nonna's ragu? It's all love. But even the modern Italian family can't spend hours behind the stove "making the sauce." They  have jobs and kids–and when it comes to weeknight meals, they are all about convenience plus rich flavors.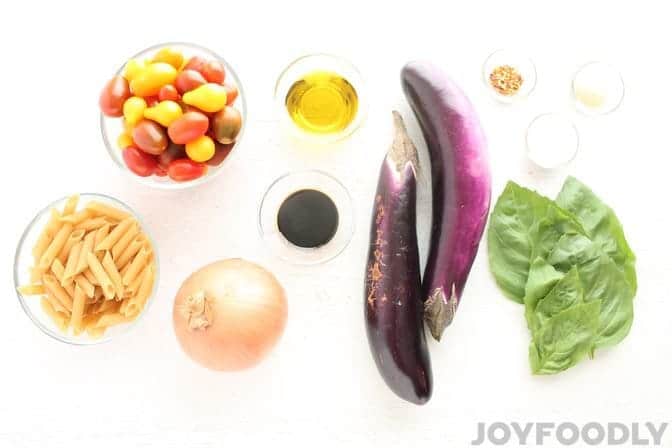 Where I always start a "throw-it-together" recipe is with what's in season. Here in California, we're still knee deep in late summer tomatoes and sun kissed eggplants. Just like you, we have the traditional globe eggplants, but the ones I choose for a fast cooking method and mild taste are the Chinese variety, which are light purple, long and thin. Nowadays, you can find them at grocery stores across the country. This variety of eggplant does not require salting–that's probably why the Chinese have used them in wok stir fry cooking for ever. They cook quickly and taste great!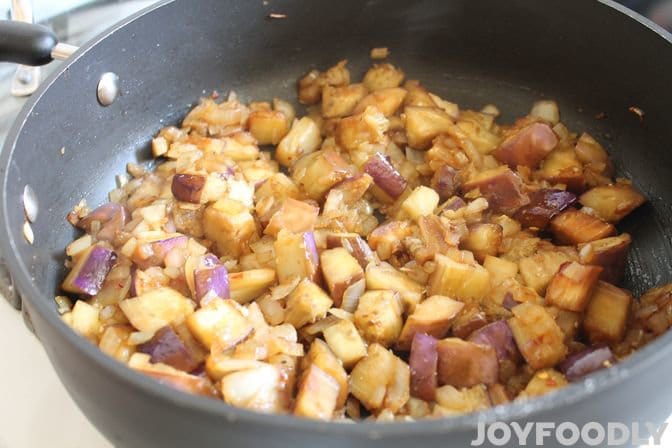 Here's my first tip for creating this quick and easy sauce:
Preheat your pan on high so that when you add your olive oil, onions, and eggplant, the veggies will literally "jump" in the pan–like the term sauté means in French.
My second tip is to finish that sauté with a glug of balsamic vinegar. It has an amazing effect on the sauteed eggplant, adding a sweet hint that kids adore.
And finally, for a major shortcut and for beautiful colors and flavors, I finish the sauce will little yellow and red grape or cherry tomatoes. Some will burst as they cook, adding to the sauce, others may remain whole (which for some families is good–in case anyone wants to pick them out!).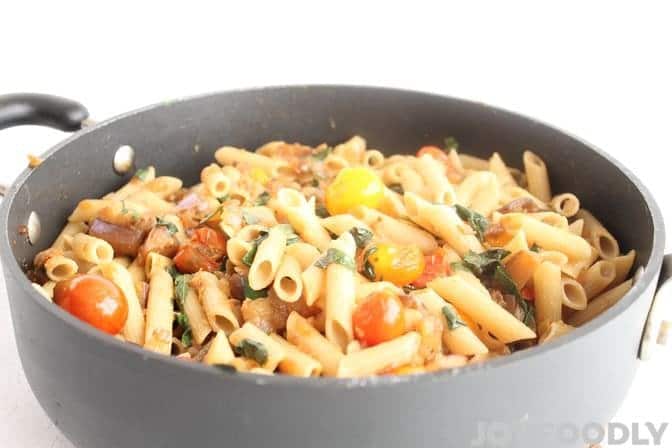 Like a good Italian cook, I always add my cooked gluten free pasta directly to the sauce! While you're at it, look for Italian GF brands of pasta–they've been making pasta for centuries and I feel their penne pastas tend to hold up better than other brands I've tried. Buon appetito!
3 Tips to Get your kids to love Sweet n Spicy Eggplant Tomato Penne
| | |
| --- | --- |
| Yum it up | Eggplant got its name from a popular variety that is shaped like an egg! In some countries, they are called "aubergine." |
| Be a Food Explorer | Eggplants are so cool. First, did you know they are fruits, not vegetables? Hint: they have seeds! They were loved by Emperors of China as early as 600 BC, and ladies of that era used their skins to make a black dye to stain their teeth–weird and cool! |
| Taste More, Talk Less | Ask your child to help you gently tear the basil leaves with their fingers. I like to teach kids that our hands are our best tools in the kitchen! Basil is very delicate, so I also like to tell kids that our hands can gently tear the leaves, reducing their chance of turning brown. |
Looking for more Kid Friendly and Allergy Friendly recipes? All of our recipes are gluten free and nut free! Try Kid Friendly Tofu Bites, Kid Friendly Pasta Salad, or Easy Vegetarian Sloppy Joes.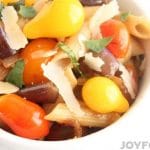 Sweet n Spicy Eggplant Pasta--Make Your Back-to-School Meals Easy and Delicious
Ingredients
Eggplant

Chinese variety, 2 medium

Onion

yellow, 1

Olive oil

3 TBS (divided)

Salt

2 tsp (plus salt for pasta water)

Garlic powder

1 tsp

Balsamic vinegar

2 TBS

Cherry tomatoes

red, orange, or yellow, 1 pint

Hot chili flakes

1/2 tsp

Penne pasta

Barilla, gluten free, 1 lb (two 8 oz boxes)

Basil

fresh, 1 small bunch (about 4 TBS when cut)

Parmesan cheese

grated, 1 cup (optional topping)
Instructions
Take 5 minutes to get out all your ingredients, measuring and cooking equipment needed, and place them on a cookie sheet within easy reach.

Wash eggplants, onion, tomatoes and basil.

Bring a pot of water to cook the pasta to a boil. Add ½ tablespoon of salt for every 8 cups of water.

Cut off the tips of the eggplant. Then cut them into halves and then into small dice. Note: for Chinese or Japanese varieties of eggplant, you do not need to peel them or salt them before cooking.

Dice the onion.

Tear the basil into medium pieces. This is a great task to ask a child to help you with.

Note: Once the pasta water is boiling, add the penne. It will take between 6-9 minutes to cook. Once it does, drain it, and be ready to add it back to your pot once the eggplant sauté is ready. With gluten free pasta, be sure to continuously stir it during cooking to keep from sticking together.

Sauté diced onion in 2 tablespoons olive oil on medium-high heat for about three minutes.

Add the diced eggplant, plus 1 additional tablespoon olive oil, 1 teaspoon salt, and garlic powder. Continue sautéing on medium-high heat for another two minutes.

Add 2 tablespoons balsamic vinegar to the mixture. Deglaze the pan by scraping up any brown bits that have formed on the bottom of the pan with your spoon as the eggplant absorbs the vinegar. Cook another few minutes on low heat.

Add tomatoes to the pan and turn the heat back up to medium high to help cook them quickly and burst a few open to release their juices. Cook another 5 minutes.

Add chili flakes, cooked pasta to the pan, and stir together, along with the fresh cut basil.

Serve with grated parmesan cheese on top. We even like another drizzle of olive oil to garnish this dish.
Recipe Notes
We recommend you use the smaller Japanese or Chinese eggplant in this dish, as they do not require pre-salting and have a milder, sweeter taste. If you cannot find this type of eggplant, use one globe eggplant. Be sure to salt the eggplant and allow it to release its liquid (about 15-30 minutes). This helps pull out moisture and bitterness. It also makes the eggplant absorb less oil!
How to add protein: add one can of white beans or chickpeas at the same time you add the tomatoes.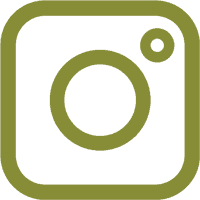 Did you make this recipe?
Be sure to snap a picture and post it to Instagram with the hashtag #VegetarianMamma! I love seeing our recipes being recreated!