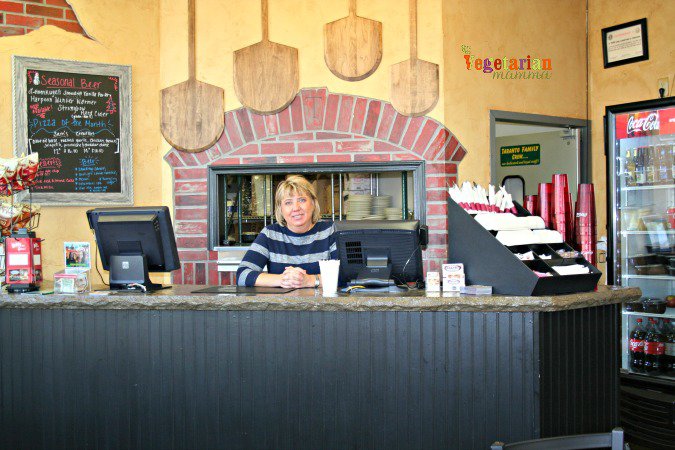 My entire family recently visited Taranto's Pizzeria, located in Lewis Center, Ohio. Our friends from Soodles Bakery had sent us there to check out their gluten free pizza. The gfree pizza there is made on Soodles Pizza Dough. I reached out to Debbie and she invited us in.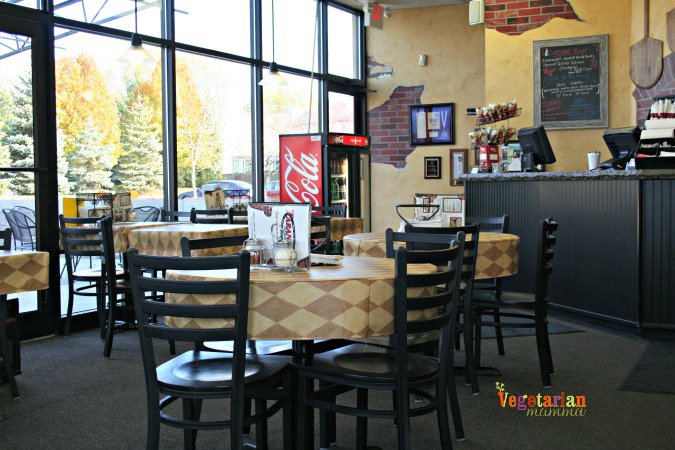 When we arrived to the restaurant, we immediately noticed it was very clean. Debbie and her staff were very gracious and treated us like family! What a treat they had in store for us! We were able to tour the kitchen (my entire family) the kids made their own pizzas. They STILL talk about this amazing experience to this day!
Debbie shared with us how they use separate ingredients for all their gluten free pizzas. These pizzas are recommended for those with gluten sensitivity, because there are other gluten pizzas prepared in the same area. The team at Taranto's Pizzeria takes cross contamination very seriously and they do their best to avoid it. They have set procedures in place and those were executed well on the day we visited.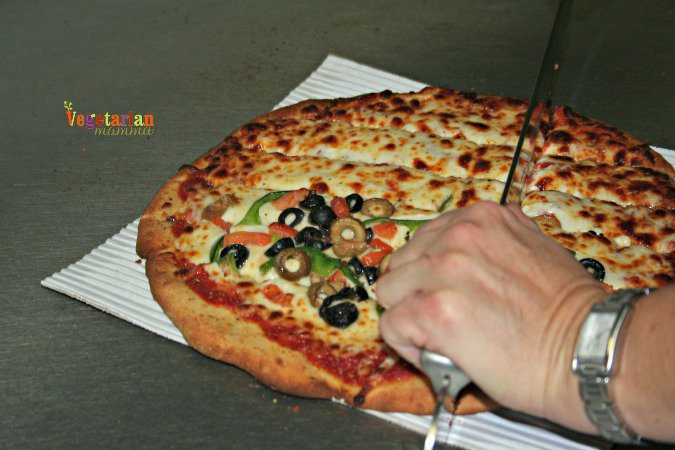 They even had goodie bags to keep the kiddos occupied while we waited for our food. However, the wait was not long at all! My mouth is just watering thinking of this pizza. Being able to safely eat pizza out is a real treat. Taranto's offers their gluten free pizza in 10 or 12 inch sizes. You can order your gfree pizza for dine in, take out or take-n-bake.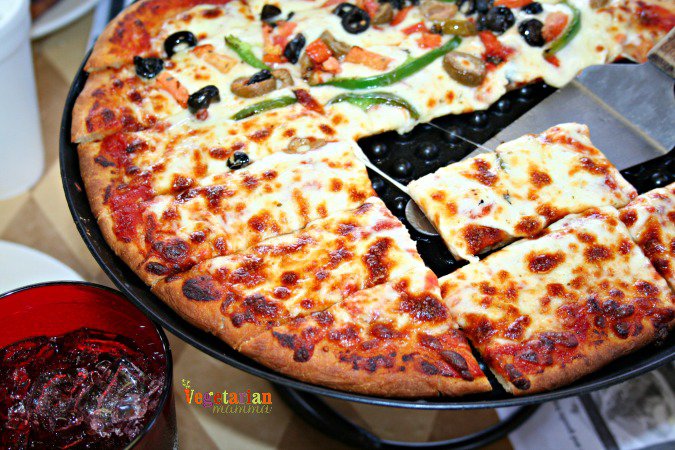 As you can see my half of the pizzas has some amazing fresh veggies on it and Benjamin's side at cheese. My veggies were taken from "new" untouched containers. I can tell you there was not much pizza left to take home, we devoured this amazing stuff! Oh, there is even a gluten free beer option available!
Taranto's Pizzeria recently added on outside seating, which I can't wait to take advantage of when the weather breaks. I encourage you to head to this family friendly pizzeria. Debbie worked hard with Soodles in the creation of this pizza dough. The combined efforts creates and amazing pizza! You will be in love with the "just right" gluten free crust and ooey gooey cheese! YUM!
You can connect with Taranto's Pizzeria at their website, where you can learn more about this amazing pizzeria, their locations and hours!