Elderberry not only offers a great taste but it also offers many health related benefits. You can easily incorporate Elderberry wellness syrup and extract into your daily routines.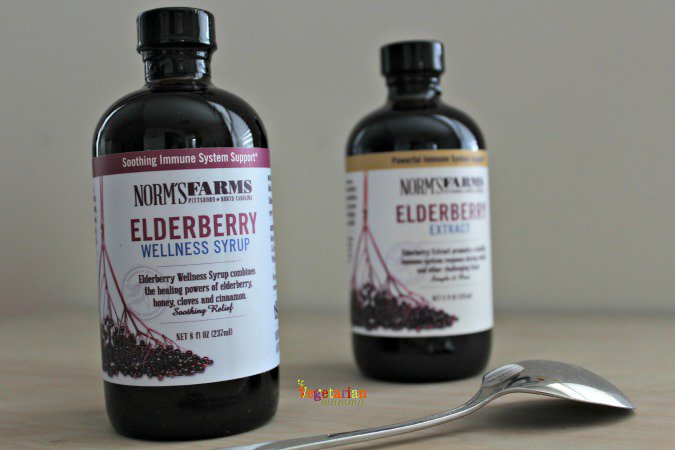 Last month we talked about my new favorite Elderberry Jams. Today I am going to share with you about some other products from Norm's Farms. Today we are going to talk about Elderberry Wellness Syrup and Elderberry Extract. I have previously shared that I am a huge fan of elderberry and consume it on a daily basis in the winter months. While I am not a medical doctor and I am not giving medical advice, I do use elderberry products to help fight and ward off the unpleasant things that come along during those chilly winter months. My personal wellness routine includes a daily spoonful of syrup and at the first sign of a sniffle, I ramp up a dosage. As a mom, who has time to get sick? This isn't a cure all, but the syrup provides a great amount of vitamins such as A, B and C.
Previously, I had made my own syrup, so I am thankful to find a great tasting syrup that is already made with ingredients I can recognize.
There is also an elderberry extract that you can purchase. You can use the extract in recipes to add in the benefits of elderberry to your favorite recipes or you can make your own syrup. After all the other brands of syrups I've tried, I can see that I feel this brand has superior quality!
Besides using the products individually, Norm's Farms offers up a great selection of recipes. Included below are some recipes that I think would be great! And yes, you can incorporate them into drinks!
Wellness Smoothie
Strawberry Elderflower Champagne
Elderflower Sorbet
Tomato Mango Salad with Curry Elderberry Orange Vinaigrette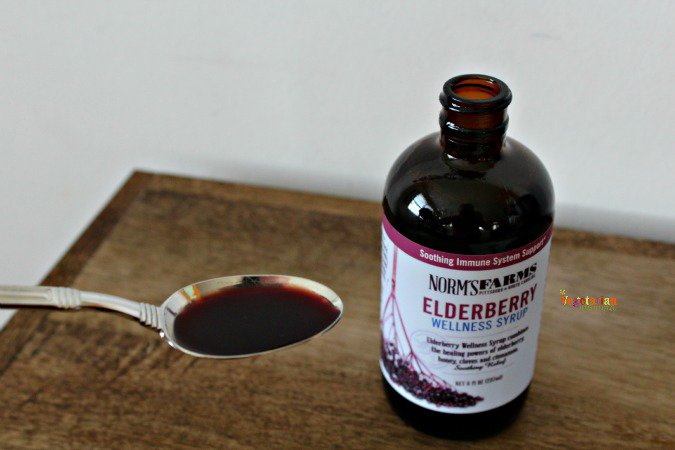 We have partnered with Norm's Farms to giveaway a bottle of Elderberry Wellness Syrup as well as a bottle of Elderberry extract so that you can try and see for yourself how great elderberry is. Thank you to Norm's Farms for getting to know me, sharing your elderberries and sponsoring this post.
a Rafflecopter giveaway

Leave me a comment telling me your experience with elderberry. Have you cooked with it?
Or previously purchased an elderberry syrup?