This shop has been compensated by Collective Bias, Inc. and its advertiser. All opinions are mine alone.  #TreatingWithNutrish  #CollectiveBias
The Top 5 Ways to Show Your Dog Love – that is a powerful statement. There is so much you can do to show your dog love!   #NutrishPets
I love my dog.  If you read my blog you know that I love all of my animals, I spoil them rotten, and that they even have their own Instagram page, called Oh.My.Paws!  Since it's the season of love, I want to share with you a few ways to go above and beyond and show your dogs how much they mean to you.  Please, don't just use these in February – Love your dogs a little bit extra all year long.  My dog Gia is a service dog for a medical condition that one of my sons has.  She works extra hard all year, and I love to show her how much I appreciate her!
Spend Extra Time with Your Dog
All your pup wants in the world is for you to pay attention to him!  Make a point to schedule in some doggie time this month.  Go on an extra walk, take a trip to the pet store, or just sit quietly with your dog and rub his belly.  
Give Your Dog Some Pampering
Schedule a visit to the groomer, or DIY with some extra brushing, teeth cleaning, and nail clipping.  Just like humans, many dogs like to be clean and neat!  If your pup likes baths, give him an extra long soak in the sink or tub, I promise it will be worth the wet mess that dog baths can sometimes be.
Get Some New Toys for Your Dog
Everyone likes to have new toys to play with, dogs included!  Stop by your favorite pet store and pick up some new toys, the ones your dog has are probably well-loved and worn out by now.  Try giving him one new toy at a time though, too many new things can be overwhelming for some dogs.
Take your Dog on a Play Date
Dogs are social animals, and they generally like to be around other dogs.  Take a trip to the dog park, or host a dog party in your own yard.  You can even make a doggie safe cake!
Give Your Dog Quality Food and Treats
I am really thrilled to be featuring Rachael Ray™ Nutrish® Savory Roasters and Burger Bites in this post.   Gia has been sampling both the Rachael Ray™ Nutrish®  Savory Roasters and the Rachael Ray™ Nutrish® Burger Bites.  You can see that she loves them!  Adding some new flavor to your dog's routine is something that they will always appreciate.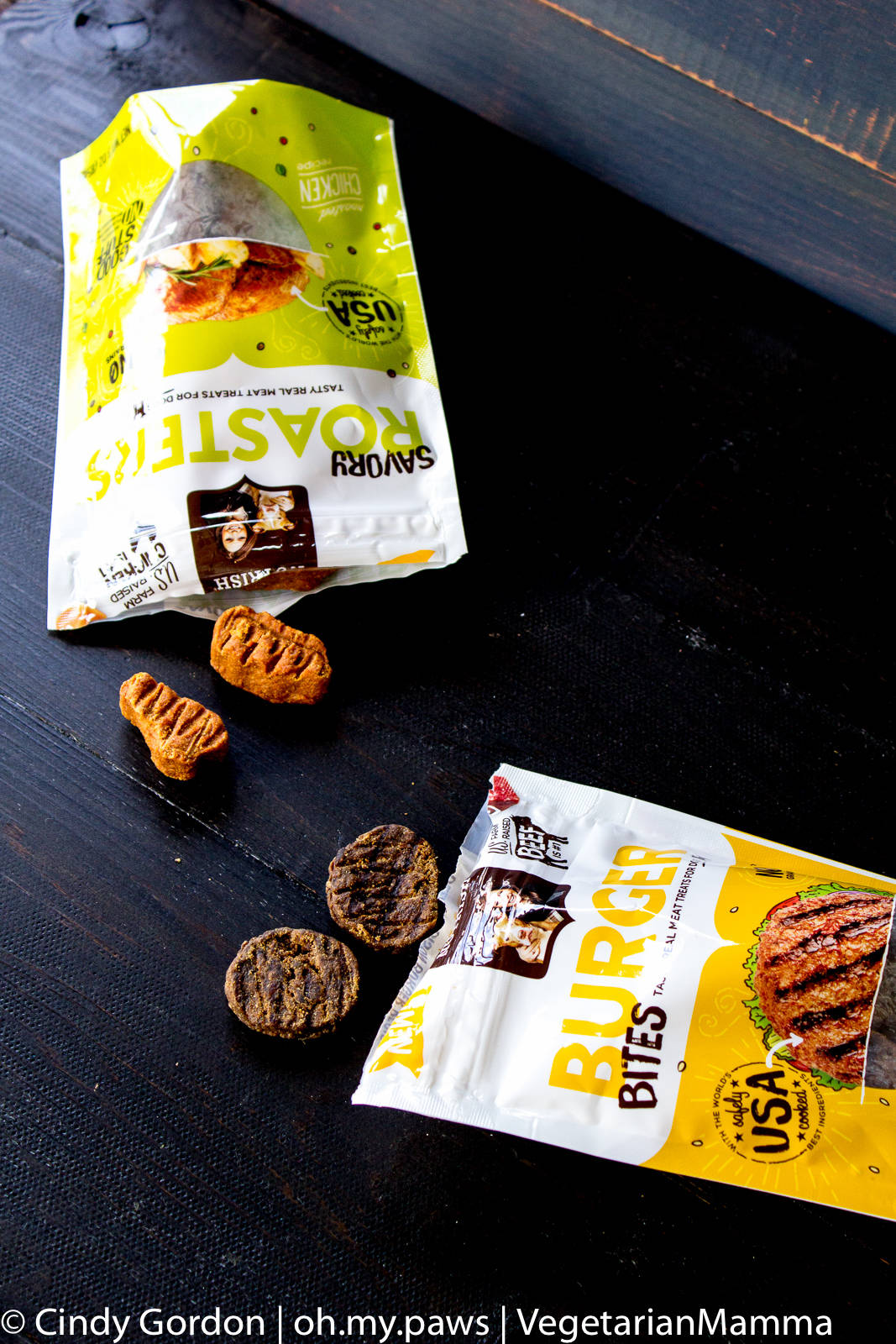 I feel really good about feeding Rachael Ray™ Nutrish® Burger Bites and Savory Roasters Dog Treats to my dog.  These treats have real U.S. farm-raised beef or chicken as the first ingredient, and they are free of corn and wheat.  The treats are safely cooked in the United States with quality ingredients, and do not contain any ingredients that come from China. They don't include any animal by-products or artificial ingredients either. Look for Rachael Ray™ Nutrish® Dog Treats in five different flavors, wherever you typically shop for groceries.
I did my shopping online, while these treats can be found in retailers nationwide, I choose to shop from home! Look at the selection! I purchased mine at Chewy.com!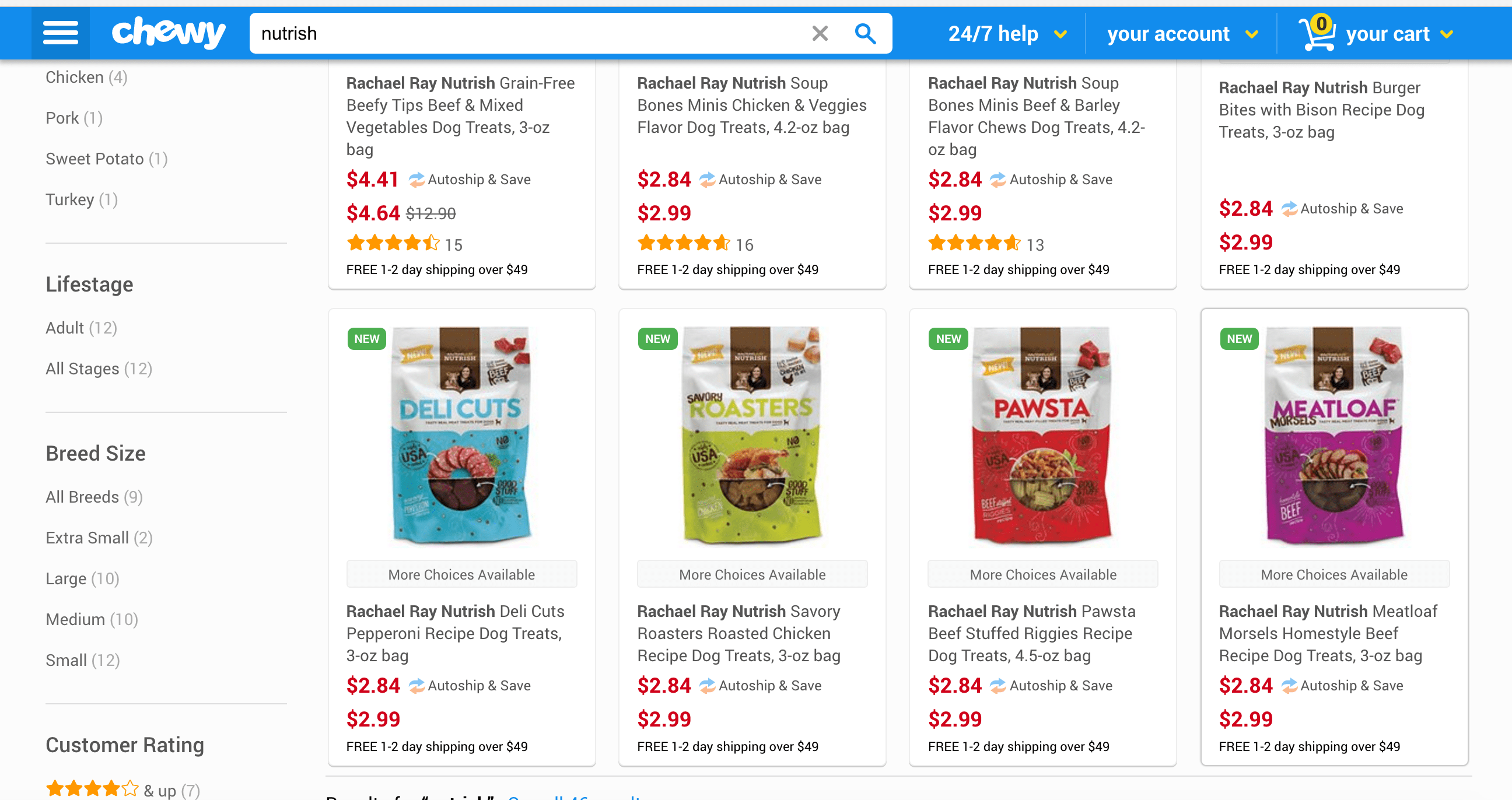 Don't forget to be safe when treating your dog!  Break treats into smaller pieces for smaller dogs, watch your dogs to make sure that the treats are chewed before swallowing, and keep treats for only intermittent or supplemental feeding only.
Interact with the Rachael Ray™ Nutrish® community by visiting them on Facebook or Instagram.
Now that you know how I like to show my dog some extra love, here's a tip to show yourself some love too: Cook up some comfort food!  Today I'm sharing my recipe for one of my favorite gnoochi dishes! This comfort dish is for the humans in your house!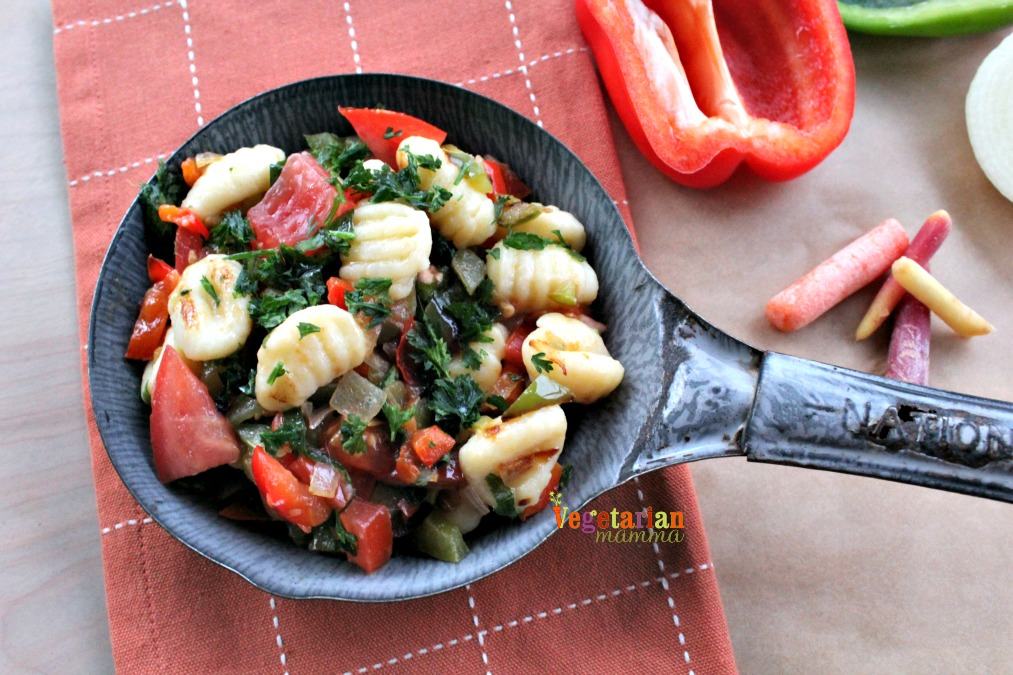 So we've covered several ways for you to comfort and love your dog, let's look at a way to treat yourself.  Comfort food is the perfect way. We have been making this dish for years. It is easy to make and tastes delicious!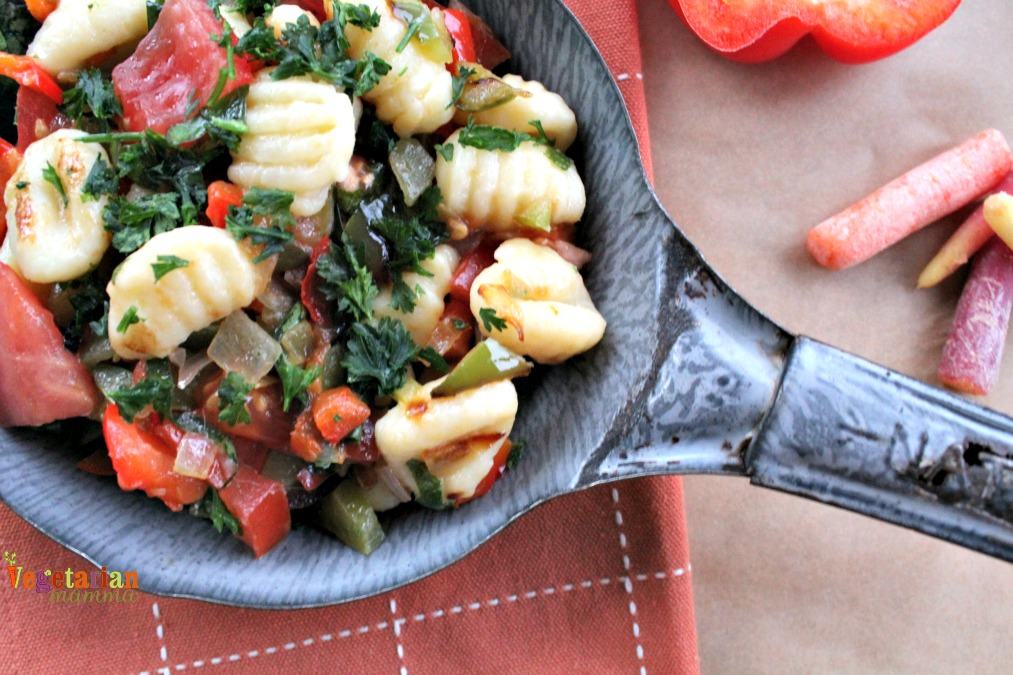 Sweet Pepper Gnocchi
Author:
Cindy Gordon (Vegetarian Mamma)
Ingredients
1 bag of frozen gnocchi
½ c diced red pepper
½ c diced green pepper
½ c diced carrot
¼ c diced onion
1 T Olive oil
1 c diced tomato
¼ c fresh basil diced
Instructions
Prepare gnocchi and set aside.
In a medium skillet over medium heat, warm the oil.
When oil is hot, saute the peppers, carrot and onion.
Once the veggies are soft. Gently mix in the cooked gnocchi, tomato and basil. Stir to combine!
ENJOY!
Let's talk!  Before you shop, click here for a coupon and save $1.50 off a bag of Rachael Ray™ Nutrish® Dog Treats. What variety of the treats do you think you will get for your dog?