Tips to starting the vegetarian lifestyle can be the key to your success as a vegetarian. Learn from our tips and tricks.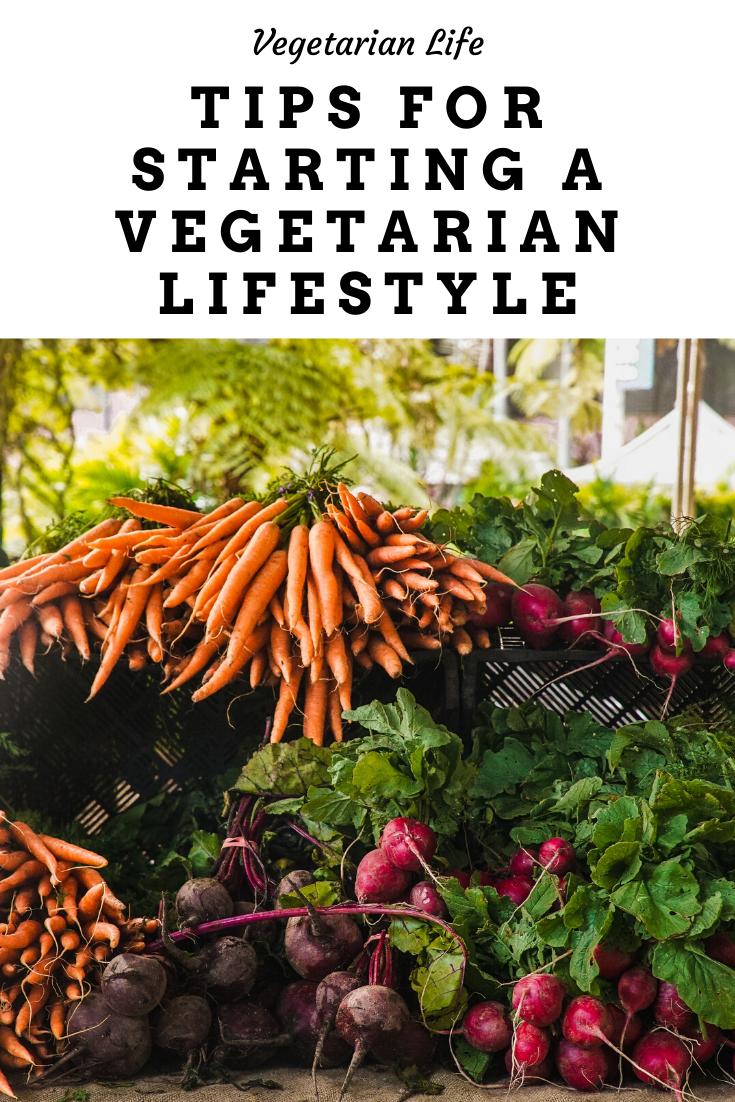 Vegetarian Lifestyle Tips
You've decided to adopt a healthier, Vegetarian lifestyle, but it seems sort of overwhelming as to where to start. What are you going to eat, how are you going to get your balanced nutrition, and are you going to be able to stick to it?
Relax. It's not as difficult as it seems. Becoming a vegetarian is a definite lifestyle change, but you can do it. Here are some great tips as to where to start, and how to plan.
Meal Planning
First, you'll want to do some basic meal planning in the beginning. There are several reasons for this. You'll want to ensure that you are getting all of your nutrients and have your food groups covered. At least until you have some experience with coming up with your own daily meal plans.
There are plenty of references to help you with this. This will also help keep you on plan, and you won't be tempted to stop and pick something up for lunch or dinner. That's where people fall off the wagon.
An approach that works for many families is to ease into Vegetarianism. If your family is used to eating meat seven days per week, try introducing meatless meals one or two days a week.
You can start by making your favorite spaghetti with meat sauce and use one of the meat substitutes for the ground beef, or try a new meatless recipe. Falafel with Tzatziki sauce or risotto are great vegetarian dinner options, too. Soon, you should have an arsenal of several meals the family will enjoy, and not even realize their meat is missing.
Use up what meat-based products you have on hand as you transition into your new vegetarian lifestyle. There is no point wasting a significant amount of food while easing into your meatless diet; just make the decision to no longer purchase meat, and once it's gone, it's gone.
Grocery Store
Next, check out what is available in the prepared and frozen foods section of your grocery store. There has been an influx and vegetarian prepared foods hit the market, and many are excellent. You can find everything from meat replacements like TVP (textured soy protein) to Seitan that looks like chicken pieces, as well as frozen dinners, and more.
It's good to keep a few items on hand when you need some ideas, or at work for a quick meal when you didn't have time to pack your lunch.
In the beginning, make an effort to not leave mealtime to chance. Have your meals ready, and don't plan on picking up a meatless meal on the fly. We've all been there – you're hungry, haven't planned ahead, and decide to pick up a bean and cheese nachos and a soda from the drive-thru for a quick meal. The problem is that it may or may not be vegetarian, and there isn't a great amount of nutrition associated with your food choice. Keep in mind that just because it's meatless, that doesn't mean it's good for you.
Avoid loading up on too many processed foods. Try to stay away from prepared snacks, processed carbohydrates and other foods without much nutritional value. Loading up on these types of food can actually cause weight gain because of the low nutritional value and high caloric content. Chips and chocolate bars are vegetarian, but yield little nutritional value. Change those to a fruity trail mix, and you've increased the nutritional value in spades.
Once you get an idea of what you need to eat to maintain a healthy diet, a Vegetarian lifestyle is really not too complicated. Most newbie Vegetarians fare better by easing into a meatless diet, rather than going cold turkey, but either choice is fine. Just choose the one that makes sense for you. And remember; although your goal is to maintain a meatless diet, eating the occasional burger or steak isn't the end of the world. Just get back on to your vegetarian lifestyle meal plan and keep moving forward.
More Vegetarian Lifestyle Posts To Read And Love
Let's talk! Drop me a comment below telling me what questions you have about becoming a vegetarian.