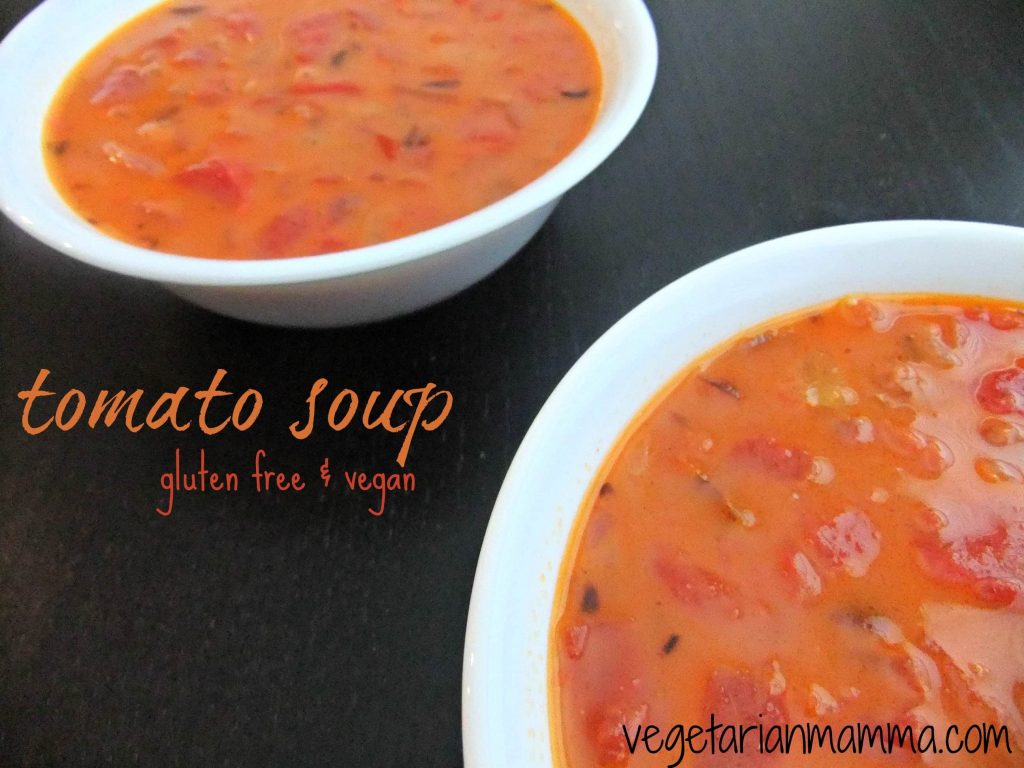 Tomato Soup – A creamy soup that uses your garden tomatoes. This is a perfect soup to dip your grilled cheese in!  And it is perfect for this cooler weather that we are having! There is something about tomato soup that just makes me happy!  This soup has a unique taste thanks to the red onion and maple syrup!  YUM!  I adapted the recipe from here.
Tomato Soup – #glutenfree #vegan
Ingredients
1 small red onion, peeled and diced
1 T oil
1 can of crushed tomatoes
1 cup of milk (non dairy or dairy)
1 T maple syrup
Instructions
In a soup pot, heat the oil. Next, saute the red onion until soft.
Add tomatoes and bring to a boil. Reduce heat and let simmer for 5-6 mintues.
Add in milk and syrup. Remove from heat, let rest for 5 minutes.
Enjoy!
Nutrition Information
Serving size:
2 adult servings