Triple Chocolate Cake a a sweet treat that your entire family will love. The question is who gets the last piece?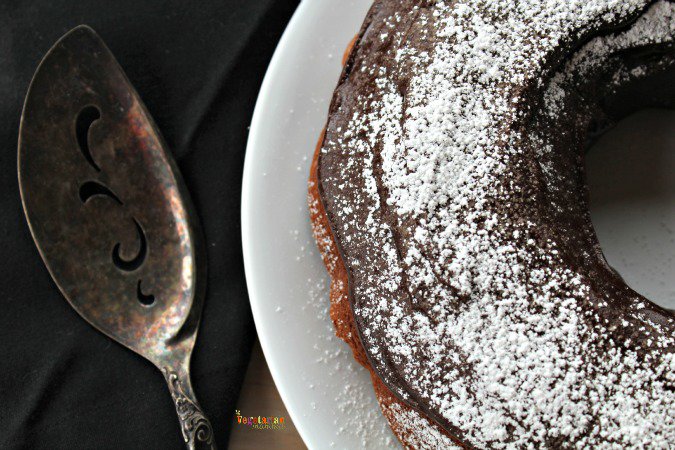 This sweet, delectable triple chocolate cake is allergy-friendly. It happens to be free from gluten, dairy, eggs, peanuts, tree nuts and more. So how did we pull this off? Is this recipe difficult? Ah, you know me! We work to find the best products to make our lives easier in the kitchen. For this recipe we enlisted the help of Enjoy Life Foods Muffin Mix.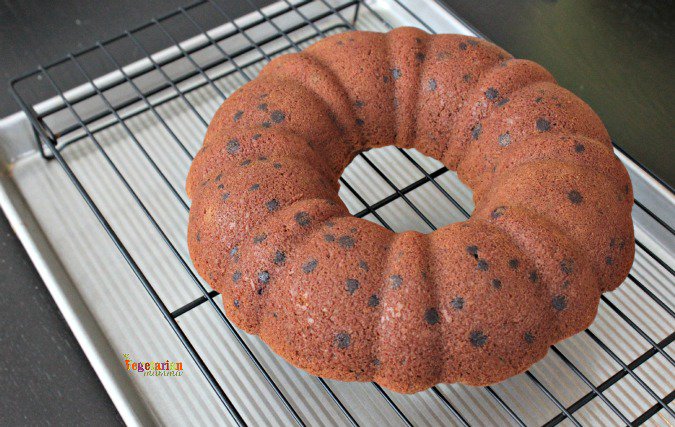 We are huge fans of this muffin mix because are you can see it is very versatile and you can use it in more ways than just for making muffins! The mix is made with ancient grains including teff, buckwheat, millet and quinoa flours. The mixes contain 5 grams of plant based protein in each serving.
To start you are going to make your mix according to the package directions. You will mix in some chocolate chips and cocoa. There are two of our three aspects of "chocolate" for this recipe! You are going to bake the batter in a prepared bundt pan for a beautiful shape. You will cool the cake on a cooking rack on top of a rimmed cookie sheet. This will come in handy as we deck the top of our cake with melted chocolate!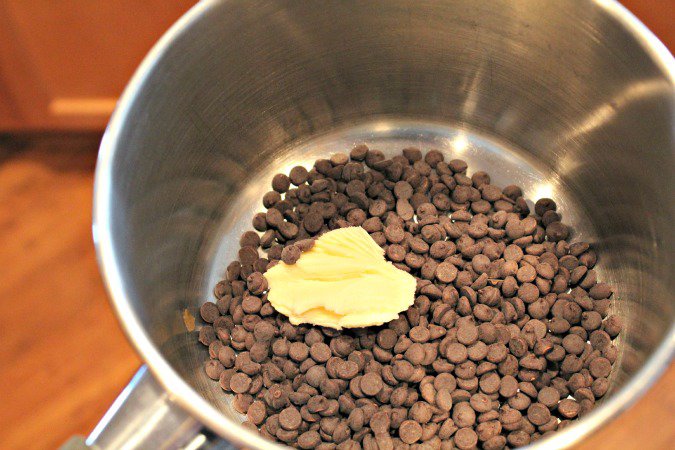 Next, we are going to melt some more chocolate chips and some dairy-free butter. We are going to do this over very low heat, while stirring. Once melted we are going to quickly pour it over the cake. You can gently spread the melted chocolate if its not moving down the sides of the cake.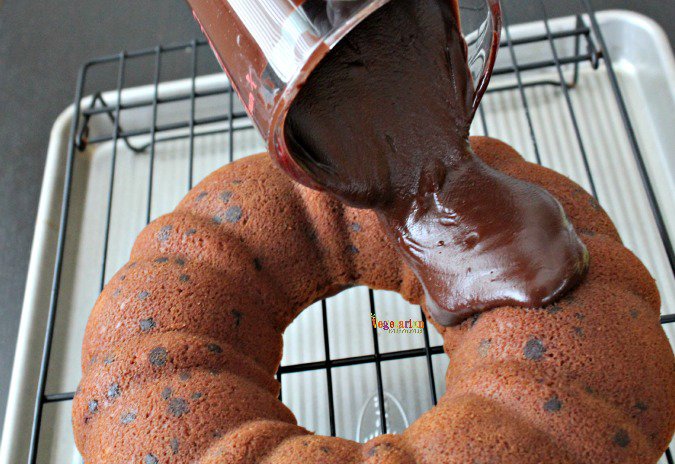 See this is when the rimmed cookie sheet comes in handy. It catches all the melted chocolate that drips through. Less mess in my kitchen makes me happy! How about you?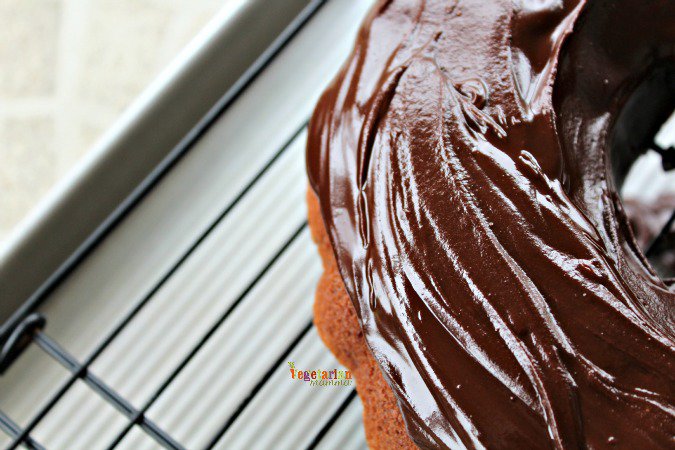 As your cake is cooling you can get out some powedered sugar ready to sprinkle over the top of the cake. This will give it some beautiful white color. I put my powdered sugar into a kitchen shaker to help spread it evenly.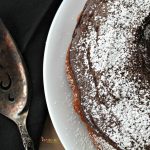 Print Recipe
Triple Chocolate Cake
This cakes holds up well stored in the fridge for 2 days, if it lasts that long!
Instructions
Mix muffin mix according to package, include 1/3 c chocolate chips and 1 T cocoa.

Lightly oil a bundt pan, pour batter into pan.

Bake at 350 degrees F for 22-25 minutes or until toothpick comes out clean.

Cool completely.

Over low heat in a saucepan, melt 1 cup of chocolate chips and 3 T of dairy free butter. Stir constantly over low heat.

When melted quickly pour over cake, spreading as you go.

Let melted chocolate cool, sprinkle with powdered sugar, if desired.

Enjoy! Don't fight for the last piece!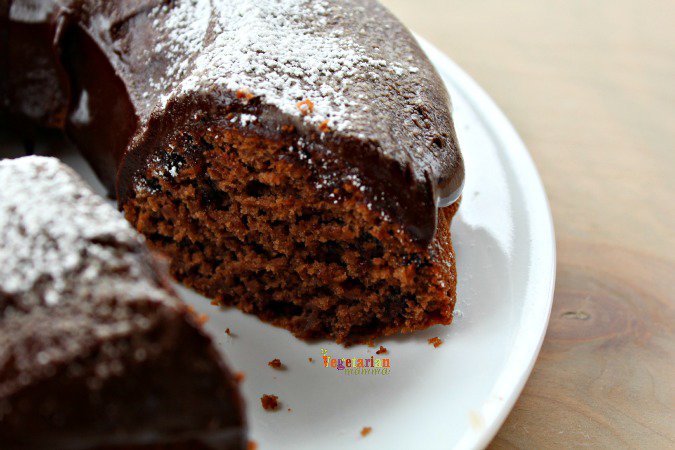 Thank you to Enjoy Life Foods for making such tasty allergy friendly treats that my family has enjoyed for years! Thank you for sponsoring this post and offering the giveaway! This post contains affiliate links.
You can connect with Enjoy Life Foods at their website where you can learn more about their allergy friendly products AND order some!
Leave me a comment telling me what product you want to try first and what you would create!!