The Ultimate Gluten Free Chocolate Chip Scone will pair perfectly with your morning coffee or afternoon tea. These chocolate chip scones are not only gluten-free but free from the TOP 8 most common allergens.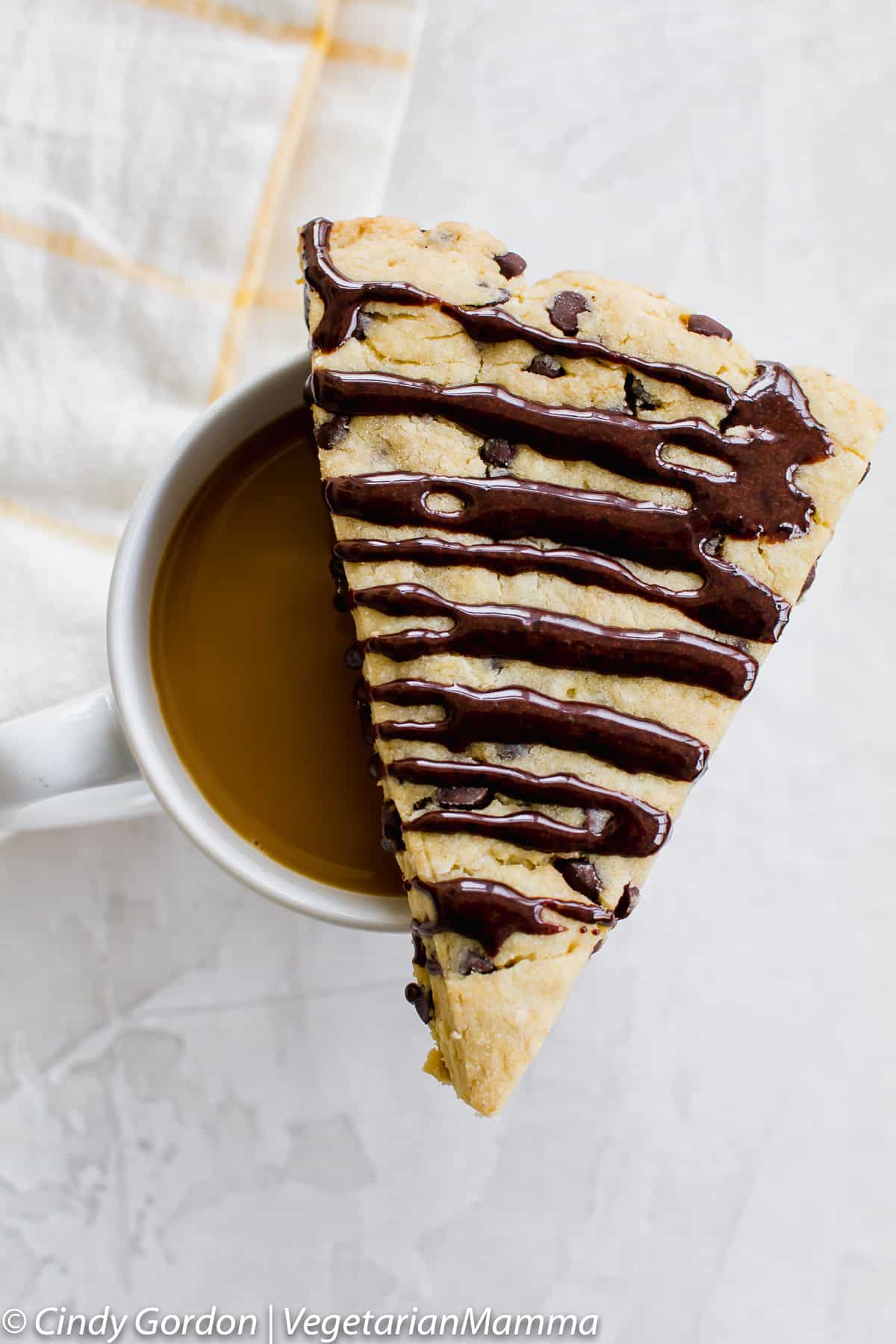 This recipe was sponsored by Enjoy Life Foods.
Hey there beautiful scone! Yes, you the one with all those delicious chocolate chips! Oh, you are gluten-free? That is perfect!
Not only is this gluten-free chocolate chip scone delicious but it is also free from the TOP 8 most common allergens. Yes that means NO: dairy, soy, nuts, eggs, peanuts, tree nuts, fish and wheat!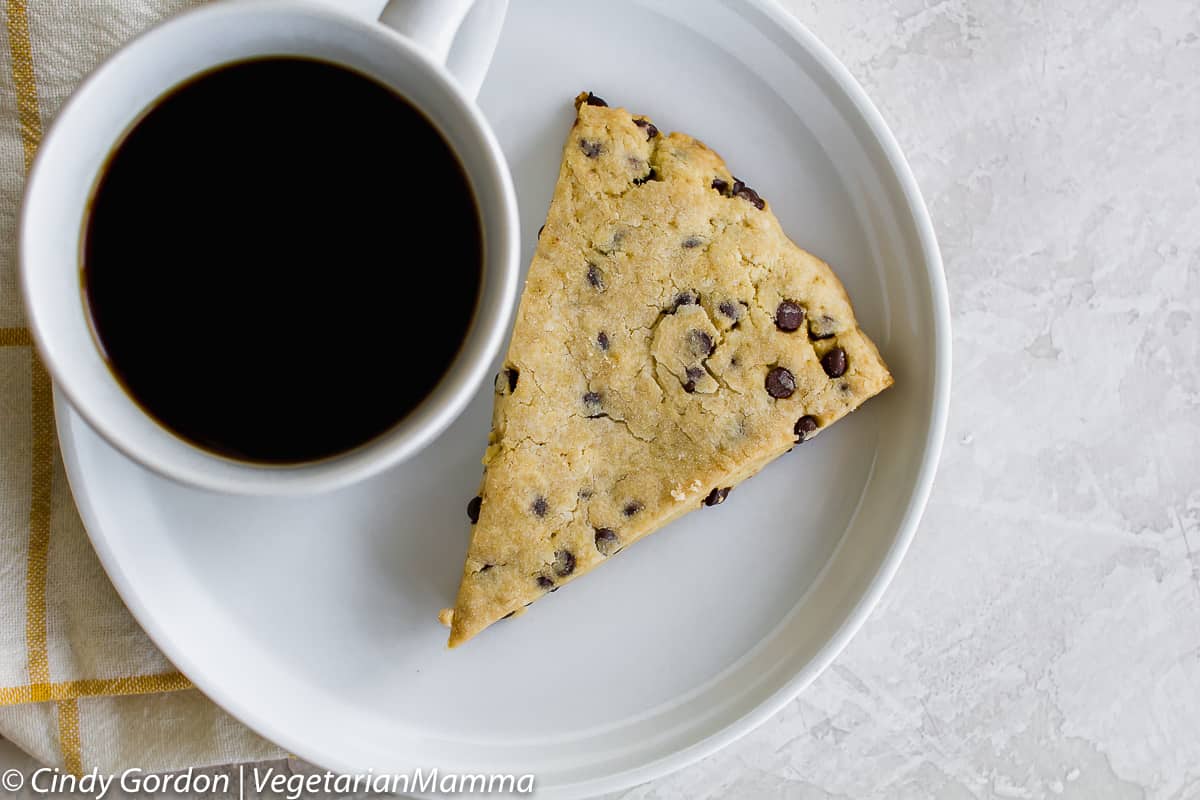 Have you ever eaten a scone? It has been years since I have got to eat one. I used to get them at our small town coffee shop before I had to eat gluten-free.
There are some scone mixes out there, but this from scratch gluten-free scone recipe is not hard. It takes a little patience, but I think its worth it!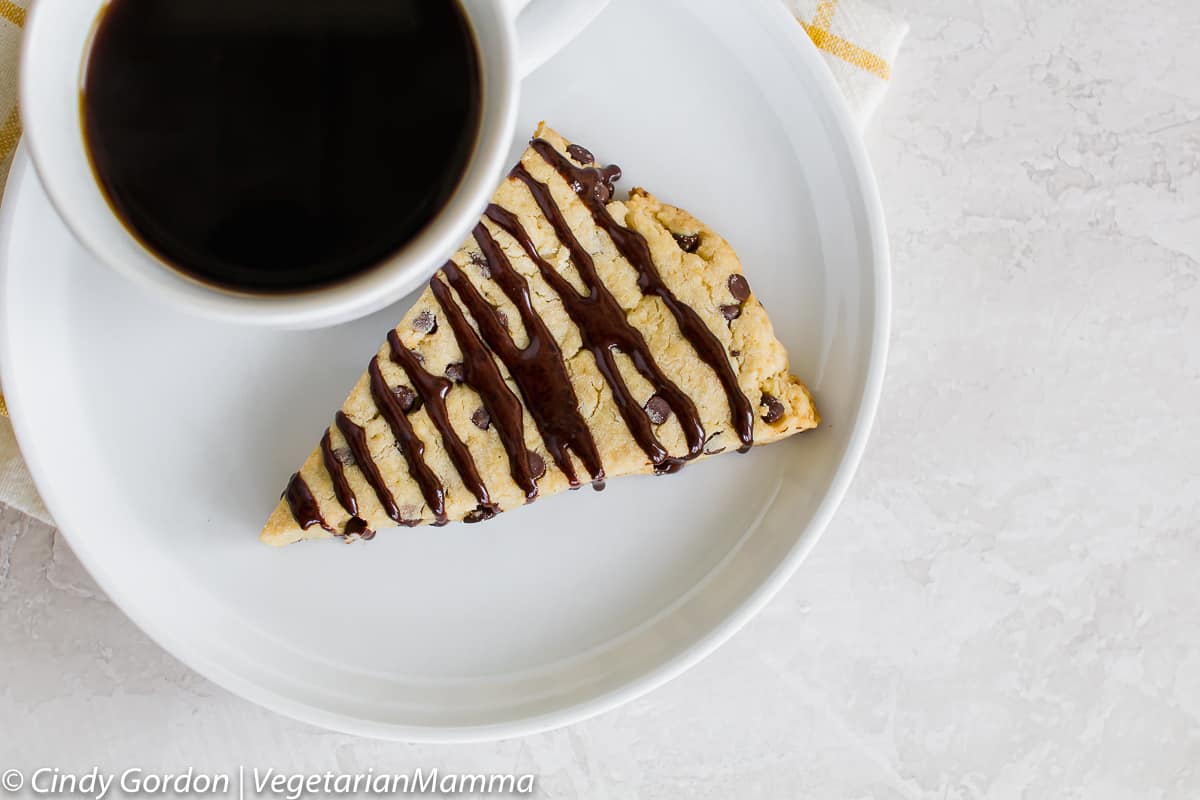 What is a scone?
After all, scones are the perfect partner for a cup of coffee! So you might be asking yourself, what exactly is a scone? Well that is a great question!
The public generally compares a scone to a biscuit type of baked good. However, that is not entirely the case. Biscuits are sturdy, so you can put butter and jam on them. They have layers and a bit of air to them.
Scones on the other hand are more crumbly and a touch drier. Do not misread that they are dry. They are not, they are just slightly drier than a biscuit.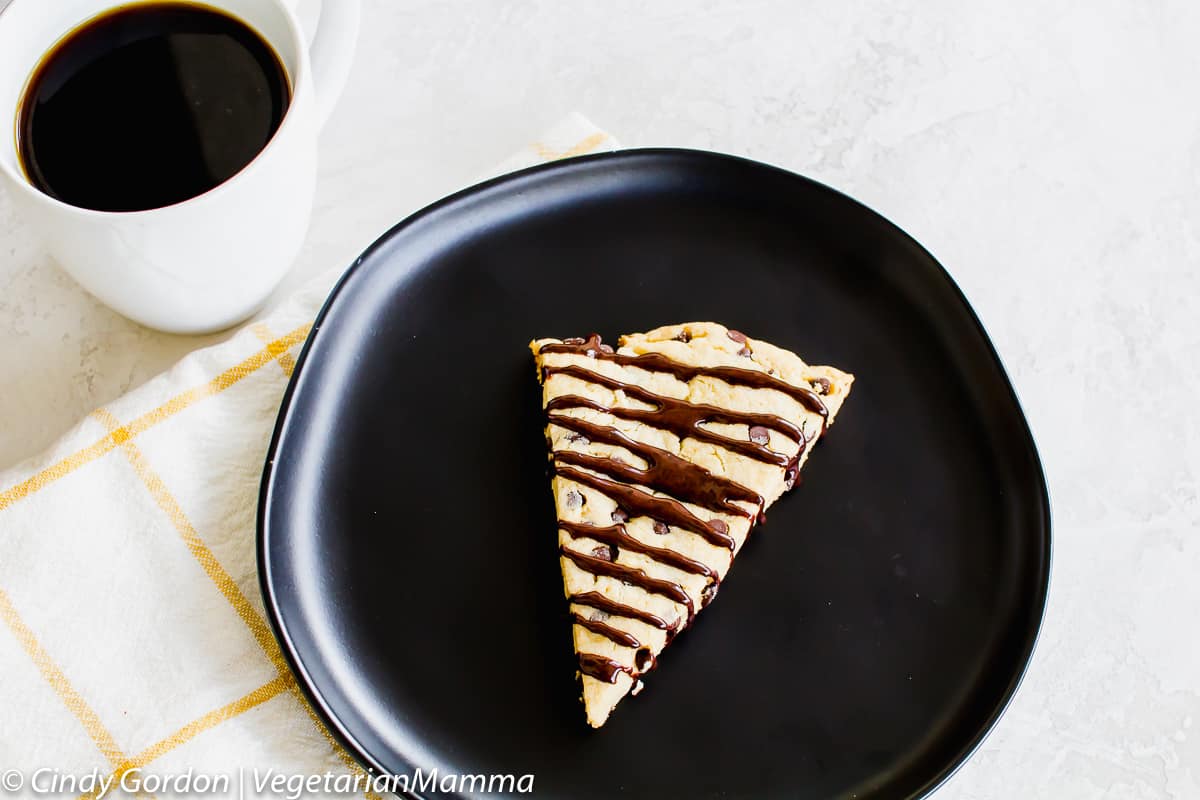 Scones are delicious when baked with herbs, fruits and chocolate. You can even dress up your scone just like you would your biscuit!
I am talking about butter, jam, the whole nine yards! Live it up!
Today, we are focusing on chocolate chips. After all, a little sweet treat with your coffee can change your day for the better! Am I right?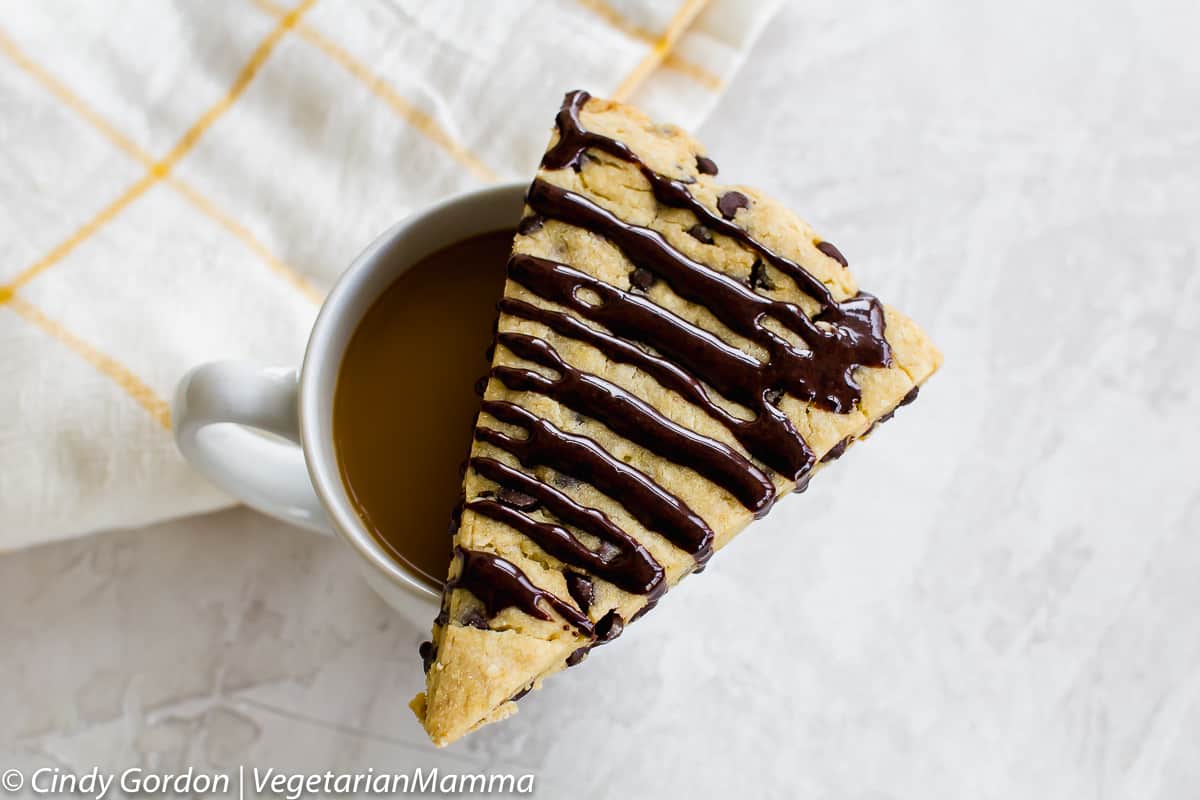 Chocolate for the WIN!
For the chocolate in our recipe, we used the mini chips from Enjoy Life Foods. This company has a very special place in my heart!
You may have heard the story before, but if not, let me share it. When my youngest child was diagnosed with multiple food allergies, it was scary.
I was scared at what I could feed him. I am so thankful that I found Enjoy Life Foods. We knew that I could safely feed him anything from their entire product line.
Their products are dairy-free, nut-free, soy-free as well as free from the other TOP 8 most common allergens. Their products are NONGMO verified, certified gluten-free, certified vegan and certified Paleo friendly.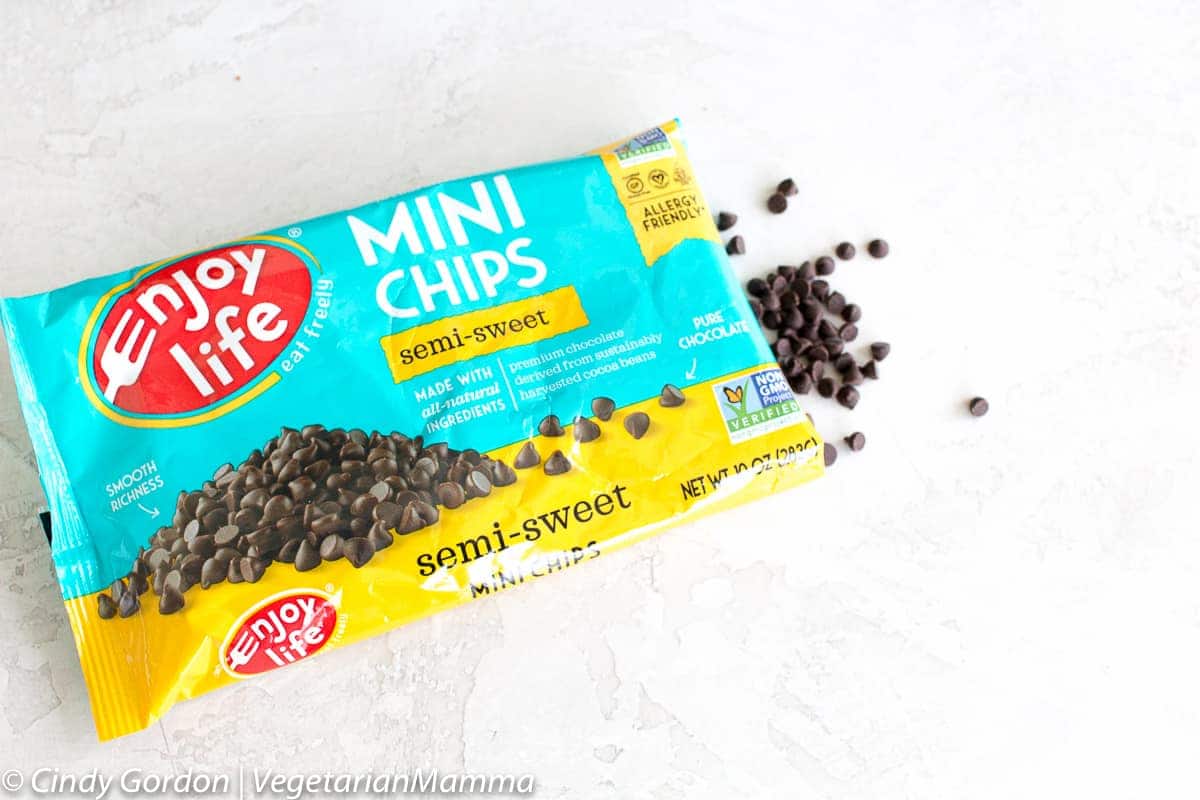 At the end of 2017 and start of 2018, consumers began to see the new beautiful teal packaging from Enjoy Life Foods. I love this change!
Through TODAY you can score a deal on this chocolate.
Promo: 15% off chocolate (baking chocolate AND bars!)
Code: CHOCOLOVE15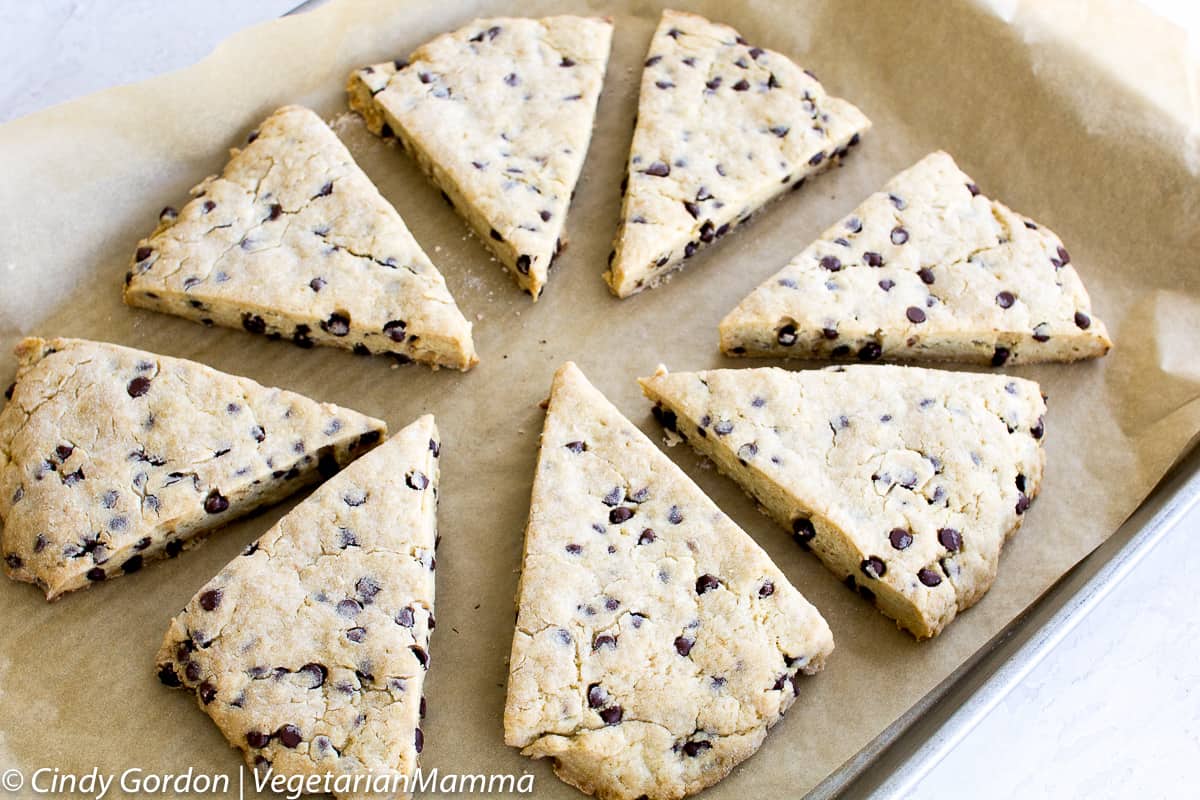 After making this multiple times and testing the recipe, I found that chilling your dough is key. Also, forming your scone so that it is not too dense.
If you get your scone too high, it will not bake properly. For me, I formed my dough circle/oval to about a 9 inch shape. With that width, my dough was about 3/4 of an inch to an inch tall. That is a good height.
I chilled my dough before cutting into pieces. I think that helped retrain the shape well. Once you remove the dough from the fridge, cut the dough into pieces.
Once your pieces are cut you are going to bake them. Then place on a rack to cool.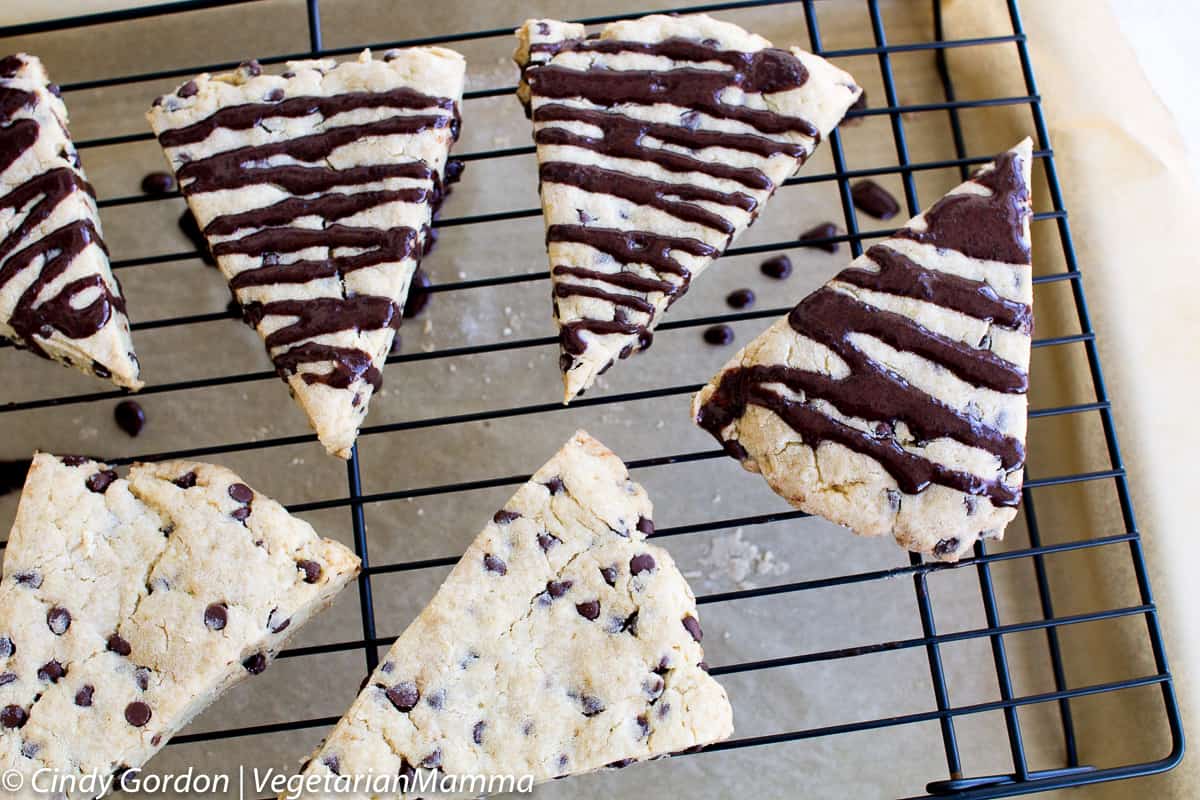 I chose to put a simple chocolate glaze on some of my gluten-free chocolate chip scone pieces! I also left some plain!
We used some powdered sugar, cocoa powder and dairy-free milk to make the glaze!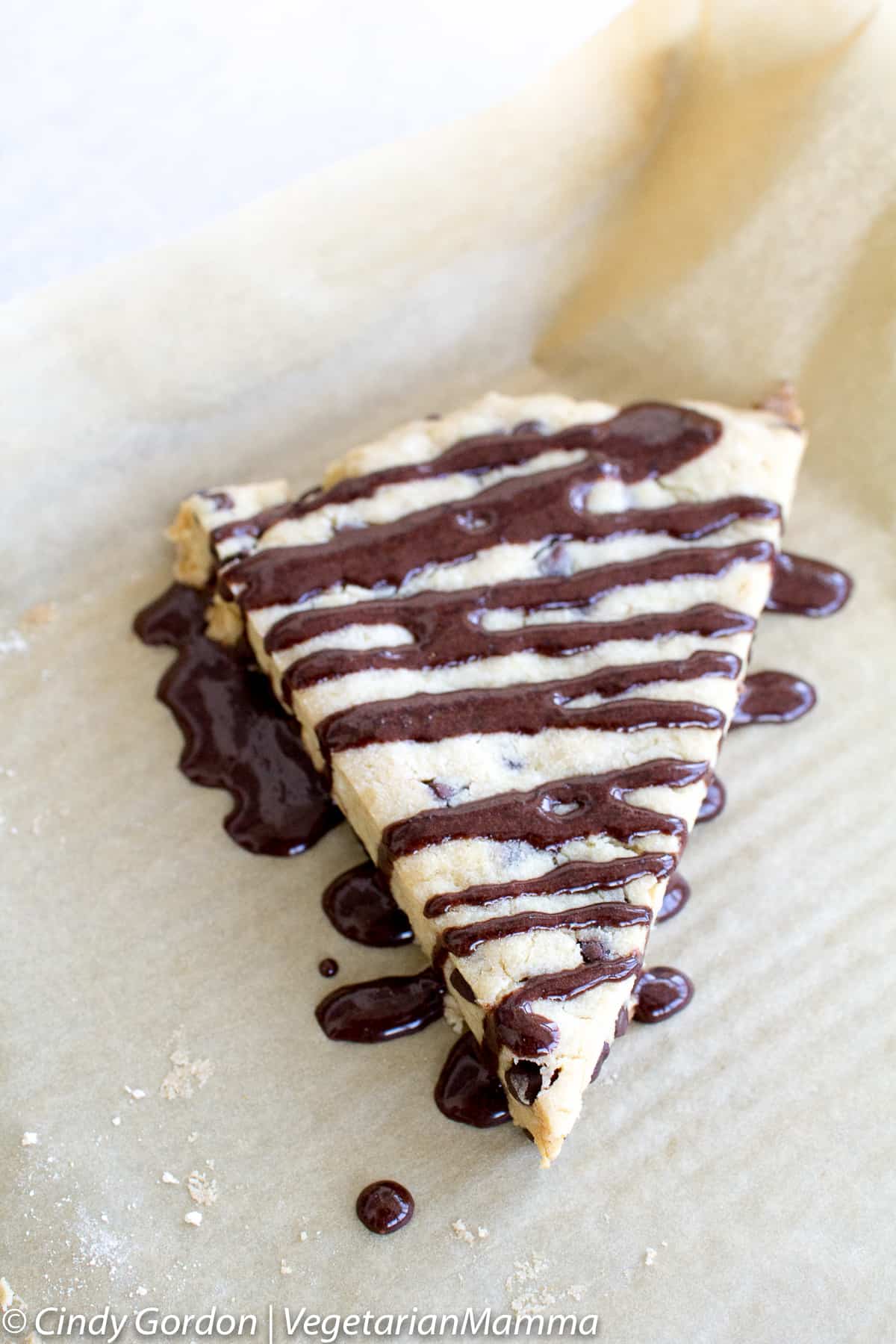 I do not know what your tummy is saying but mine is getting hungry! All this talk about gluten-free chocolate chip scones has got my belly grumbling!
Hungry?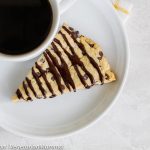 Print Recipe
The Ultimate Gluten Free Chocolate Chip Scones
The Ultimate Gluten Free Chocolate Chip Scone will pair perfectly with your morning coffee or afternoon tea. These chocolate chip scones are not only gluten-free but free from the TOP 8 most common allergens.
Instructions
In a small bowl mix flour, sugar, baking soda, baking powder and salt. Mix well.

Dice the very cold dairy-free butter into small pieces. Mix the butter into the flour mixture with a fork. The mixture should become crumbly and dry.

Mix in the coconut milk. Be sure to take the top part of the can. This will be slightly solid and white. It should be approximately one cup. If not use the clear portion on the bottom to make your 1 cup amount.

Mix in chocolate chips.

Spread dough into a circle shape onto a slightly floured cookie sheet or large plate. Your circle/oval shape should be about 9 inches wide and about 3/4 of an inch to 1 inch tall. No taller than that.

Chill in the fridge for 30-45 minutes. (This is important!)

Remove from fridge and cut into pie shaped slices. Bake at 400 degrees F for 18-22 minutes or until golden brown.

While the scones are cooling on a rack, mix the powdered sugar, cocoa powder and dairy free milk into a bowl. Whisk aways until smooth.

Place glaze into a sandwich baggy, cut the corner off (just a small piece). Use the baggy to pipe zig zags onto the scones.

Glaze should set up within the hour. You can chill them again to set it. Scones stay fresh for 2-3 days.

Enjoy!
Notes
Be sure to sift your cocoa and your powdered sugar, if not your glaze will be lumpy!
All though this website attempts to provide accurate nutritional information, the information should only be considered an estimate. Varying factors such as different product types, different brands, etc. can change nutritional information. It is your responsibility as a consumer to read all labels to make sure the ingredients fit your dietary needs as well as calculate your own nutritional information as a double check.
Looking for more gluten-free recipes? Especially ones that use Enjoy Life Food products? Check out these recipes: Loaded Plentils Nachos, Creamy Corn Soup, Gluten-Free Fudgy Brownies, Gluten-Free Brownie Trifle and Gluten Free Cinnamon Roll Muffins.
Let's talk! Leave me a comment below telling me if you have ever tried to bake a scone?! Did you have good luck?