Vegetarian protein sources are often a topic of discussion when you mention vegetarianism. Can vegetarians get enough protein? Read on to learn.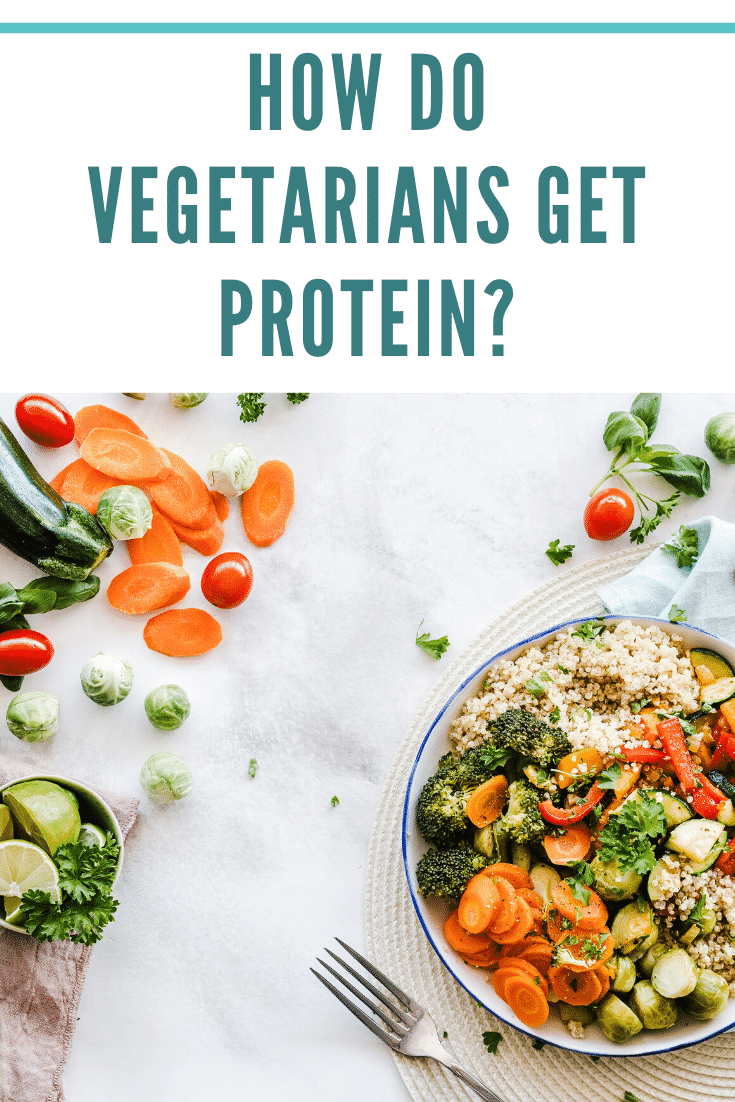 Oftentimes, when people hear the word vegetarian, they immediately think your diet is incomplete. It's a common misconception that you can't get enough protein without consuming meat. That simply isn't true. There are lots of ways to get added protein into a vegetarian way of eating.
Vegetarian Protein Sources
One of the simplest ways to get vegetarian protein might be the most economical. A grain and a legume form a complete protein. You often see beans and rice served together in ethnic cuisine. That's because this combination forms a complete protein, like you'd get from eating meat. There are many combinations, like peanut butter and whole wheat bread, barley and lentils, and corn and beans. Just be sure to choose one from each column for the maximum affect.
Quinoa is a protein
Another great way to get added protein into your diet is quinoa. It's a wonder food for many reasons. It's completely versatile, and such a great pantry staple. You can eat it as a side, a pudding, have it for breakfast or for dinner. The possibilities with quinoa are practically endless. You can even use quinoa in your baking for muffins, cakes, and so much more.
A quick and convenient option is the premade meals that you'll often find in the freezer or refrigerated section of your grocery store. These TVP, or texturized vegetable protein, products are great when you're in a rush, or want something quick, or to satisfy a craving. They come in all types of varieties from BBQ ribs to chicken to sausages.
Tofu and seitan (gluten) are proteins
Seitan, and tofu, are two other great options that are quick and convenient. Seitan is made from what gluten, and is similar to the tvp items. You can also make your own seitan at home. It's easy to do, just somewhat labor intensive. Seitan bacon is a great vegetarian alternative to the real thing. Tofu is made from soy, and comes in many textures. Add some soy to your dishes, and up your protein in no time. It's great cubed and added to a stir fry, or dehydrated with some seasoning and made into chips.
Surprisingly, lots of vegetables are high in protein, too. Those green leafy veggies are the highest in protein, and it's a good idea to work them into your vegetarian diet. Vegetables like spinach, broccoli, asparagus, brussels sprouts, baby lettuces, and even artichokes are all protein rich vegetables. Adding a handful or two of baby spinach to a smoothie could be a great way to sneak in some added protein without even noticing it much.
Seeds are a protein
Seeds and nuts are a great addition to a vegetarian diet, too. Chia seeds, poppy seeds, and sesame seeds are all hidden sources of protein. Sprinkle them into your dishes for a little added nutrient and a bit of texture. Chia seed pudding is incredibly popular as a breakfast, too. Nuts can be treated in a similar fashion. Pecans, walnuts, almonds, and sunflower seeds are all great for adding some crunch to a meal. Try adding a sprinkle of sunflower seeds on a salad for a little bit of sweetness and crunch. Almonds are a great option for a snack on the go. Pair them with a little bit of dried fruit and cheese or chocolate.
Consider animal based options like milk
Of course, there's always the animal-based options for getting added protein into your vegetarian diet. Milk and eggs are the obvious choices here. Both are fairly low calorie and high in protein. You might also want to consider options like butter, cheese, and yogurt as well. A yogurt parfait is a wonderful option for breakfast or an indulgent snack. If dairy is an issue, or you're trying to cut down on it, you can also try fortified alternative milks like almond milk or soy milk for a great vegetarian protein source.
These are just a few of the ways to add additional protein to a vegetarian diet. Start with these tips, and branch out. There's a whole wide world of meatless meals waiting for you. If you are wondering how you can turn your current meals into vegetarian ones check out our article about converting meals to vegetarian.
Let's talk! What questions do you have about vegetarianism or vegetarian protein sources? Drop me a comment below