New to being a Vegetarian? Here are some vegetarian recipes to get you started! They are tasty and easy to make!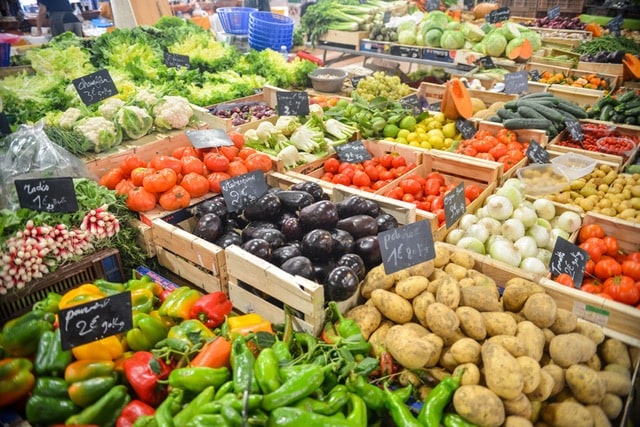 So, the thought of being a Gluten-Free Vegetarian is still important to you, but how do you start? Here are some meal planning ideas using some recipes that are right here on Vegetarian Mamma. The recipes address all the 'must haves', like no meat, and no gluten. Many are nut free and allergy free as a bonus.
Breakfast – You can always have a cooked grain, topped with fruit for a filling breakfast. Add a slice of gluten free toast with nut butter, and a glass of juice or milk, and you're off to a great start. Some people like to make a savory breakfast; think about something like fried rice with added veggies for your meal. Pair this with a side of fruit, and you have a complete meal. If you're including eggs in your diet, you can add them to either meal.
Some alternatives to cooked grains –
Easy Gluten Free Granola – Have all the parts ready ahead of time, and assemble quickly in the morning. If you make it in a disposable cup, it can be a 'grab 'n go' portable breakfast that you don't have to worry about bringing parts back home. These dairy free parfaits also make a great mid-morning snack. Add a piece of portable fruit, like an orange or banana, and you're set for eating on the go.
Caramel Apple French Toast – This is a great weekend breakfast that's something a little special. Filling and flavorful, and when paired with a small fruit salad, this is a great way to start the day!
Lunch – Lunches can be salads, leftovers, or something special. Tasty sandwiches can be made even if there's no meat on them. Try to include fruits, veggies, and a couple of serving of grains in your midday meal. Nuts and seeds can add crunch to salads, and you can make croutons from gluten free bread to make your salads even better. Leftovers are another great option for lunch, and if you make 'planned leftovers,' you can have a variety of lunches in the fridge or freezer for every day. Soups and stews are good, too; pair them with some hearty bread and you'll be all set.
Some sandwich ideas that are easy to eat and have great flavor –
Chickpea Burgers – How about a meatless burger? These patties can be refrigerated or frozen until you need them; but they may not last that long! A burger is nice because it's a familiar sandwich, not like 'rabbit food'. They're substantial and filling, too. Dress it like a regular burger, include a small salad, and you have a filling and delicious lunch.
Cuban Lentils – This dish is full of flavor, and can be transported if you're away from home at lunch. Include some avocado, vegetable sticks, and a few berries for a sweet treat.
Snacks – Mid-morning and afternoon snacks are important to sustain your energy throughout the day. Keep some nuts, peanut butter and gluten-free crackers, or dried fruit handy in case you need a pick me up. If you're eating dairy, a cup of yogurt or some cheese provides a great boost of energy.
Granola Bars Perfect for snacking and portable – homemade granola bars (with chocolate, too!)
Roasted Red Pepper Hummus A good hummus dip, paired with pita, crackers, or vegetables is a perfect snack anytime. Hummus makes a great spread on a sandwich or wrap, too.
Dinner – It's important when starting a Vegetarian diet that everyone in the family is on board with the changes. One of the easiest ways to get other family members on board is to make subtle changes to dishes they're already familiar with. Here are a few dinner ideas that should please anyone –
Veggie Burger Tacos – Everybody loves tacos, and including a slightly different, yet meatless filling will hardly be noticed. Include plenty of lettuce and salsa to dress the tacos. Pair with a fruity salad, some Mexican rice and refried beans for a complete and satisfying meal.
Sweet and Sour Tofu – Sweet and sour tofu is another great choice. Tofu can be cooked until crispy, and a sweet and sour sauce is familiar. Add some fried rice with veggies and fresh pineapple for complete meal.
Roasted Vegetable Pasta – This is a great and filling meal chock full of veggies. Add in a small salad or fruit parfait, and some garlic bread for a complete meal.
There's a wide selection of recipes on the website that will keep everyone happy. Experiment with different flavors, cuisines, and foods to get a wide variety of food groups in your diet. Nutrition doesn't have to be boring; the key is to find a happy medium between eating food and meeting your nutritional needs.
---
Looking for some meal ideas? We have plenty of good main dishes, side dishes and dessert recipes!
Be sure to check out our other articles in this vegetarian series: Types of Vegetarians, Myths of a Vegetarian Diet, Building a Balanced Vegetarian Diet and Vegetarian Recipes to Get you started!
Let's talk! Leave me a comment telling me your FAVORITE vegetarian snack or main dish? What do you like to eat?