When you think of the word dressing, do you think of salad? Think again! The dressings from Victoria's Garden Grown, are delicious enough to add to all your recipes!
This post is sponsored by Victoria's Garden Grown (courtesy of Mambo Sprouts), all opinions and photography are my own. My opinion was not influenced by compensation. #leanmeanveggiemachine
Think beyond your salad! Think about adding this delicious gluten-free, vegan dressing to your soup!  How about adding it into your favorite artichoke dip? You can use it to top your favorite lunch sandwich!
The options on how to use this nonGMO, vegetable based condiment line is endless!
Shall we talk about flavor? You have 6 delicious flavors to choose from:
Kale Lemon Herb
Red Bell Vinaigrette
Beet Vinaigrette
Sweet Kale
Carrot Ginger
Red Bell Pepper
These are some of the best tasting flavor combinations that I've had in a dressing!  I love the kale lemon herb! That flavor profile is amazing!
These tasteful dressings not only are organic but they are perfect for those with eating restrictions or those who are wanting to eat healthier.
I love that this company has partnered with a company that has over 80 years in the bottling industry and have ZERO recalls!
To show you just how easy it is to use this dressing, I created a delicious Kale Lemon Herbed Pasta!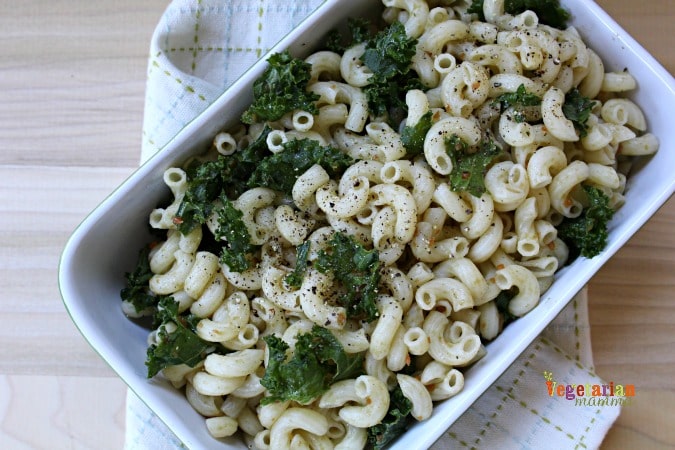 Victoria's Garden Grown - Full of Flavor!
Author:
Cindy Gordon (Vegetarian Mamma)
Ingredients
1 box gluten-free pasta
2 cups of fresh kale, stems removed
½ cup Kale Lemon Herb Dressing
Instructions
Cook pasta, per directions on the box.
Gently massage kale in your hands, this will soften in. Put raw kale into warm, drained pasta.
Gently add ½ cup of the Kale Lemon Herb dressing.
Let's talk! Leave me a comment telling me which salad dressing flavor you'd like to try!
Looking for easy-to-make gluten free recipes? Check out our recipe index. You can easily sort and search for recipes in any category!
Wondering what products we love? Check out our Amazon Affiliate store for our recommendations! We earn a very small affiliate percentage when you purchase an item through our link!