Cincinnati Ohio is an amazing city to visit. There are endless options for eating and activities within and round this city! Check out our simple visitors' guide.
Cincinnati Ohio is definitely more than the third largest city in Ohio. In my eyes it it a family fun oasis and guaranteed to deliver fun for all ages. There is so much to do, explore and see that it is bananas! Cincinnati or Cincy as it affectionately called lets you make plenty of family fun memories without breaking the budget.
What To Explore and Visit in Cincinnati
Cincinnati Zoo & Botanical Garden is one to be celebrated as the second oldest zoo in the United States. With plenty to explore, plan your visit, embrace the animals and enjoy the events. Located at 3400 Vine Street their hours are vary for closing time however open at 10am daily. Stay social via Facebook, Instagram and Twitter.
American Sign Museum is the best collections of signs history I have ever seen. This takes you way back to the early years of signage and truly shows you how far they have become down to the how and the why. You have to visit and experience all that it has to offer. Located at 1330 Monmouth Street their hours are Wednesday through Saturday from 10:00 am until 4:00 pm and Sundays from 12:00 pm until 4:00 pm. Closed on Mondays and Tuesdays. Stay social via Facebook, Instagram and Twitter.
Cincinnati Art Museum is very fun from the museum to the cafe. They have a nice collection of exhibits and galleries which intrigue you because of the calendar of events which enhances them. I particular love them because they has a special program just for teens. Located at 953 Eden Park Drive their hours are Tuesday through Sunday from 11 am until 5 pm. Stay social via Facebook, Instagram and Twitter.
Cincinnati Museum Center is going through an exciting time! Housing the Children's Museum and a Special Exhibits Hall it is not missing a beat during the renovations to Union Terminal. Never fear because the Duke Energy Children's Museum is still open. Visit their website to stay abreast of the happenings including the the traveling exhibits, events and calendar. The center is made of seven different components which all amaze and offer great family fun. Visit here to stay update to date on the renovations. Located at 1301 Western Avenue their hours are Monday through Saturday from 10am until 5pm and Sundays from 11am until 6pm. Stay social via Facebook, Instagram and Twitter.
National Underground Railroad Freedom Center is the perfect insight to the civil rights journey world wide. It presents and addresses the past, present and future challenges and struggles. Our favorite exhibit is the Nelson Mandela exhibit. No spoiler alerts however this is a must see. I also like their call to action to become a modern day abolitionist. Located at 50 East Freedom Way their hours are Tuesday through Saturday from 11am until 5pm.
Findlay Market is a major heartbeat to life in Cincinnati. The story behind Findlay Market begins with it being an old gathering spot and from there a beautiful history has been created as so much more! It is the oldest market in Ohio and is bustling with good Karma from their events to their merchants and Findlay Kitchen happenings. Located at 1801 Race Street their hours vary however visit the website for more information. Stay social via Facebook, Instagram and Twitter.
Where To Stay
Cincinnati has several historic hotels with great rich history. The two I love are the Hilton Cincinnati Netherland and Cincinnatian Hotel. They both have really unique features as well as history.
Hilton Cincinnati Netherland is rich with historic history and near several attractions. It is truly located in Downtown Cincinnati. The French Art Decor is outstanding. Located at 35 West 5th Street they offer a really nice family fun package.
Cincinnatian Hotel is on the National Historic register of hotels and a Forbes Four Star hotel as well as a AAA Diamond hotel. Trust me it is rich with history and luxury. Located at 601 Vine Street stay social with them on Facebook and Twitter.
The Fairfield Inn by Marriott on EastGate is a great, newly remodeled hotel to stay at. We enjoyed our stay here.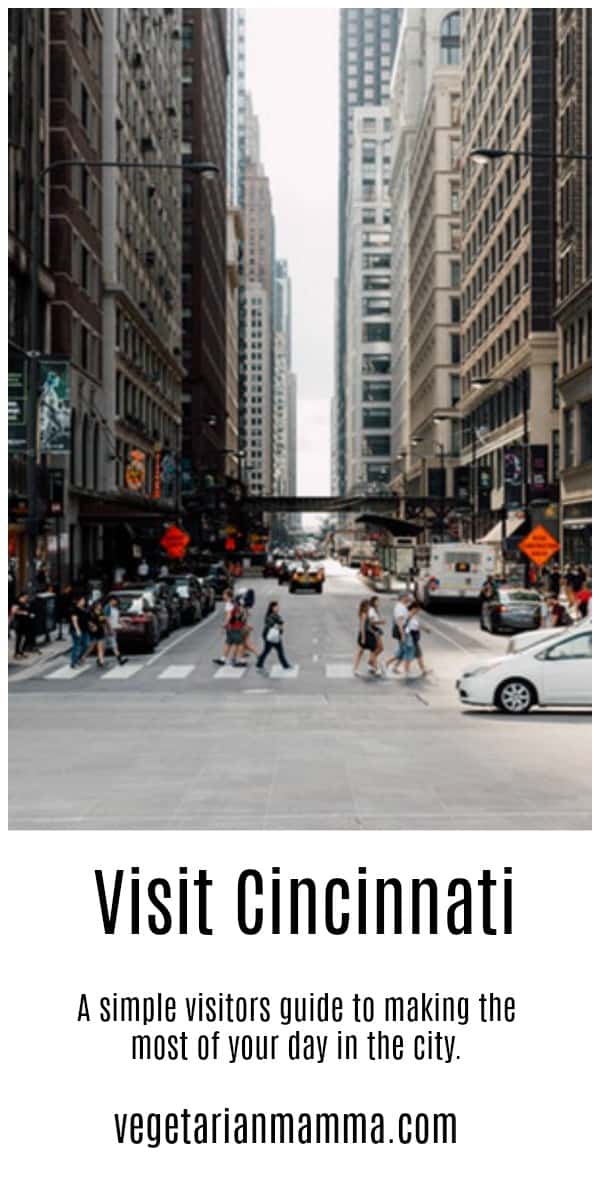 Well, I hope this sampling of things to explore has you ready to take a family fun vacation to Cincinnati. Will you visit cincinnati? Where will you stay? What will you visit?