The time has come for another gluten-free friendly giveaway! Check out what we have today!
Welcome to our 12 days of giving! During this time we are featuring products that we LOVE and use in our daily lives!
We hope that you'll have a chance to learn about new-to-you products and even win some. 🙂
Today we are celebrating my love for Wedderspoon products! Thanks for being a sponsor of our program!
These are my GO TO product when I am feeling under the weather!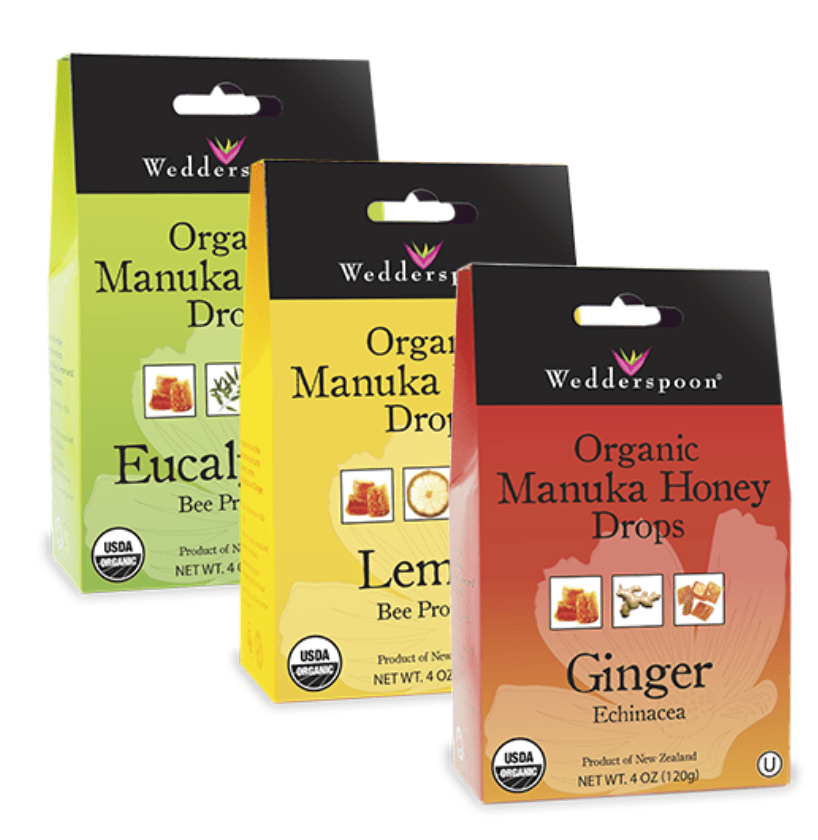 Since 2005, the Wedderspoon company has been passionate about bringing Manuka honey to North America.  Back then, Manuka honey was nearly impossible to find in the US and Canada, and they have worked to change that, creating a brand that earned a reputation for being a global leader in Manuka production.  Wedderspoon doesn't only make honey, but they also make personal care products and nutritional products with the benefits of Manuka honey in them.
These drops are simply amazing!  Truly amazing! I think that you will be hooked once you give them a try!  Lemon is my favorite!
Visit Wedderspoon's website to learn more about Manuka honey and their impressive company. You can also connect with them on Facebook, Twitter, Instagram and Pinterest.