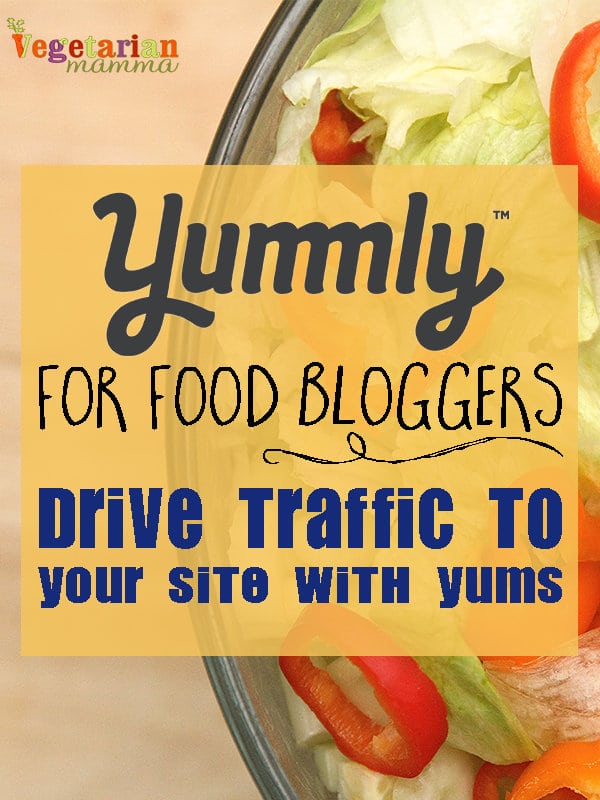 What is Yummly?
Yummly is a fast-growing site that's all about food. All of us love food and it's one of the top ways people connect. Yummly simply wanted to create a site where everyone could gather to share recipes, ask cooking questions, and basically gush over their cooking accomplishments. Searching the site for recipes is easy and allows you to find exactly what you're looking for as well as share your recipes or recipes you've discovered from others. Your recipes or recipes you've saved are organized in to your own personal categories.
[Tweet "What is Yummly? How can it help me as a food blogger? Learn here!"]
How does it Work?
Similar to Pinterest, you sign-up for free and have your own page. You can save recipes that you find online to your categories by adding them by their URL or by clicking the YUM button if it appears on the website you are viewing. You can search Yummly and save recipes from there if you find something you like as well! Searching Yummly is easy! Simply set the filters to the type of recipe or food you're looking for and Yummly will display the recipes matching your preferences! They have a unique search style that allows you to get super detailed with the type of recipe you're looking for. Recipes that involve no milk? No problem! Gluten-free recipes that don't involve grains? That's covered too, with one click of a button!
You can also make grocery lists and view recipe details on the go. Have you ever had a meal planned for dinner and went to stop by the store only to realize you left your shopping list at home? That's frustrating but Yummly is here to save the day! Save your shopping list as well as your dinner at Yummly and access the details any time you need to without the hassle of searching the internet or having to go back home for the list.
Don't have the time or the money to get more groceries at the store? With Yummly, you can add what ingredients you have and it will show you recipes using just those few ingredients. That's pretty handy, if you ask me.
How Does it Increase Traffic to My Blog?
Yummly grew extremely fast and now has over fifteen million unique visitors every month. By adding Yummly to your website for free, you're adding a chance for fifteen million people to see your recipes and visit your site without having to dish out money every month. Of course, not all fifteen million will visit your site but the more recipes you add, the more they get shared and the more you will receive visitors. Unlike Pinterest, Yummly focuses solely on recipes and food allowing for a more specific crowd with more specific interests. All visitors visit Yummly simply for great food. If you offer great recipes, you'll have plenty of traffic come your way.
Visit Yummly here.
Download a YUM button for your blog here.
Download a YUM button for your browser to YUM recipes on sites that do not have a YUM button…here.