This soup can live up to it's name, I promise! You will fall in love with it. This soup is the world's best broccoli cheese soup!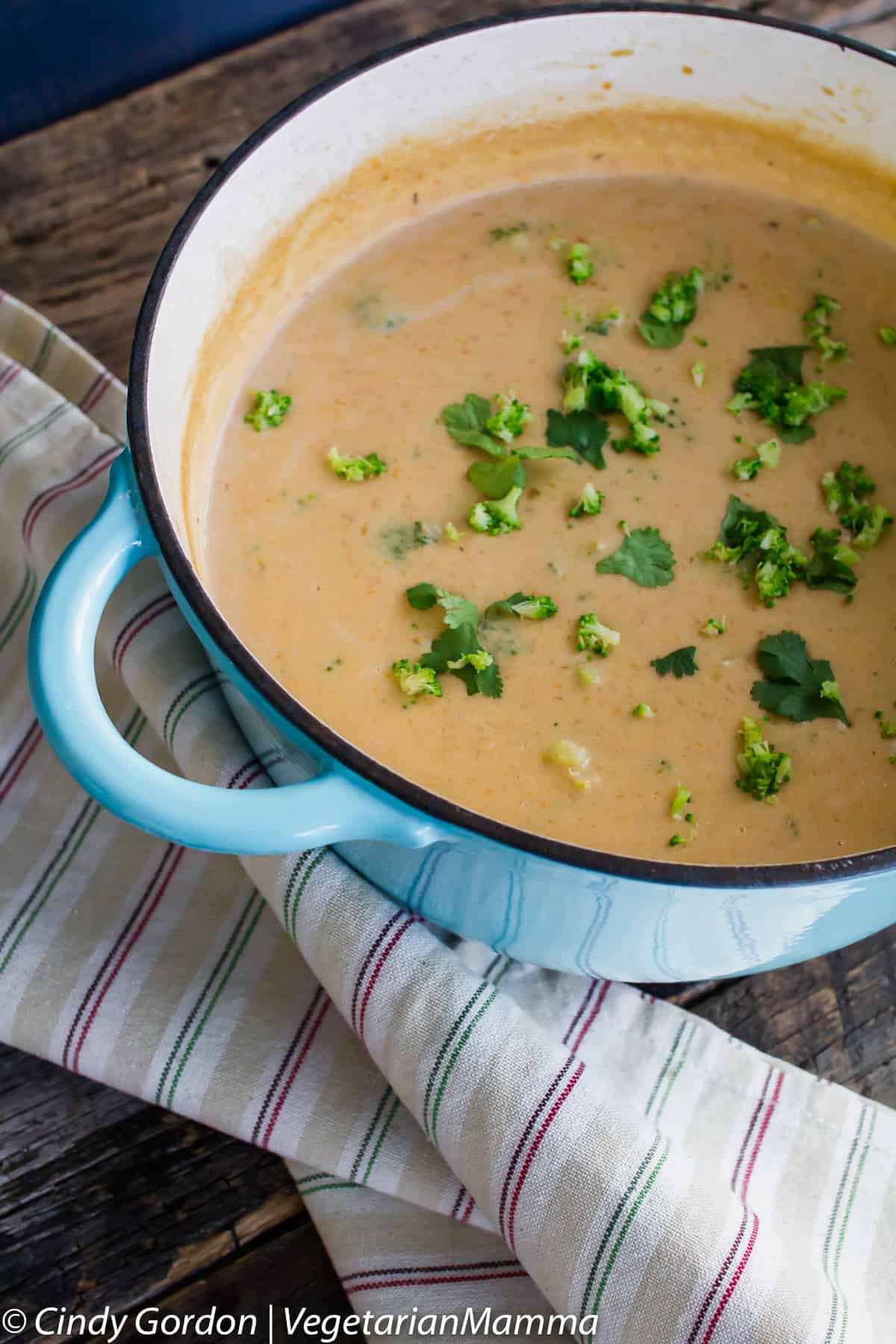 It wasn't until I was an adult that I came to love and appreciate broccoli cheese soup.  When I was growing up, I enjoyed the basics.
You know, the tomato soup and chicken and noodle soup from a can with a red and white label?  Just the basics.  I didn't expand much further than that.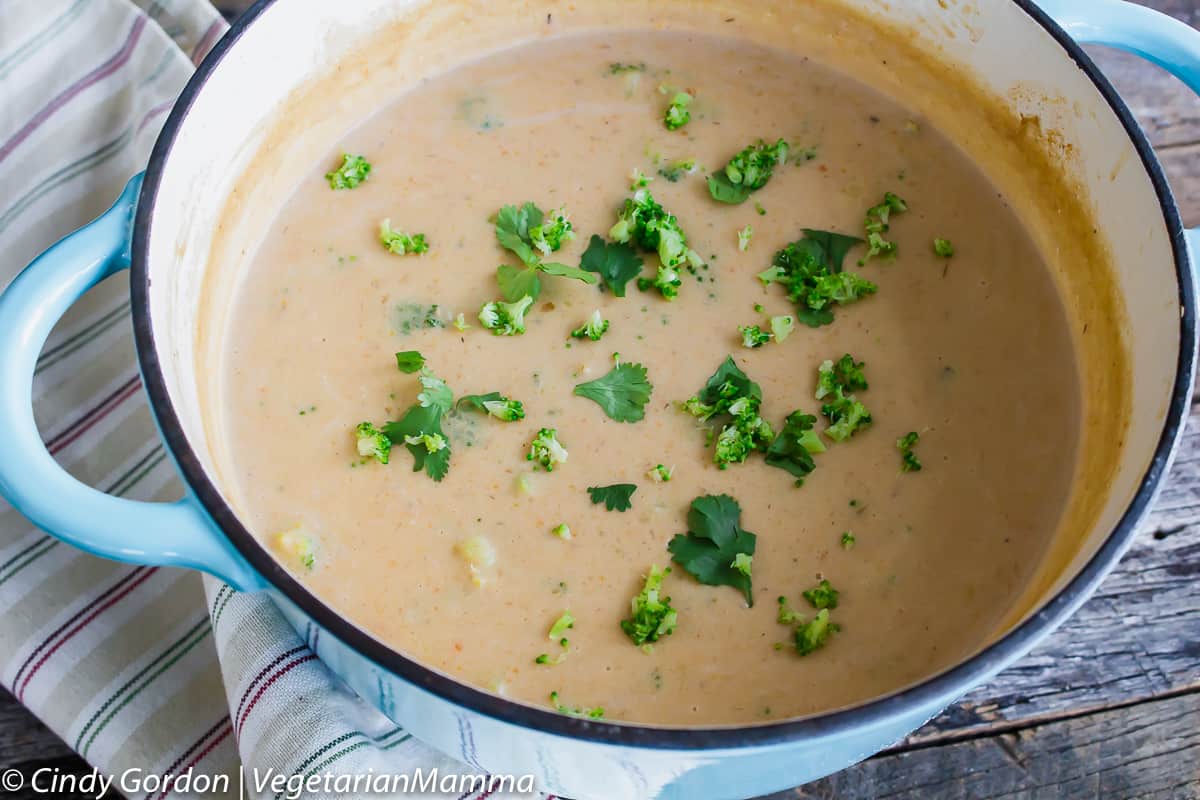 When I got married we started trying all kinds of new things and my palette expanded beyond the basic tastes.  I am so thankful so that.
I came to realize how delicious foods are, even when you pair simple ingredients together. My husband and I loved broccoli and cheese soup.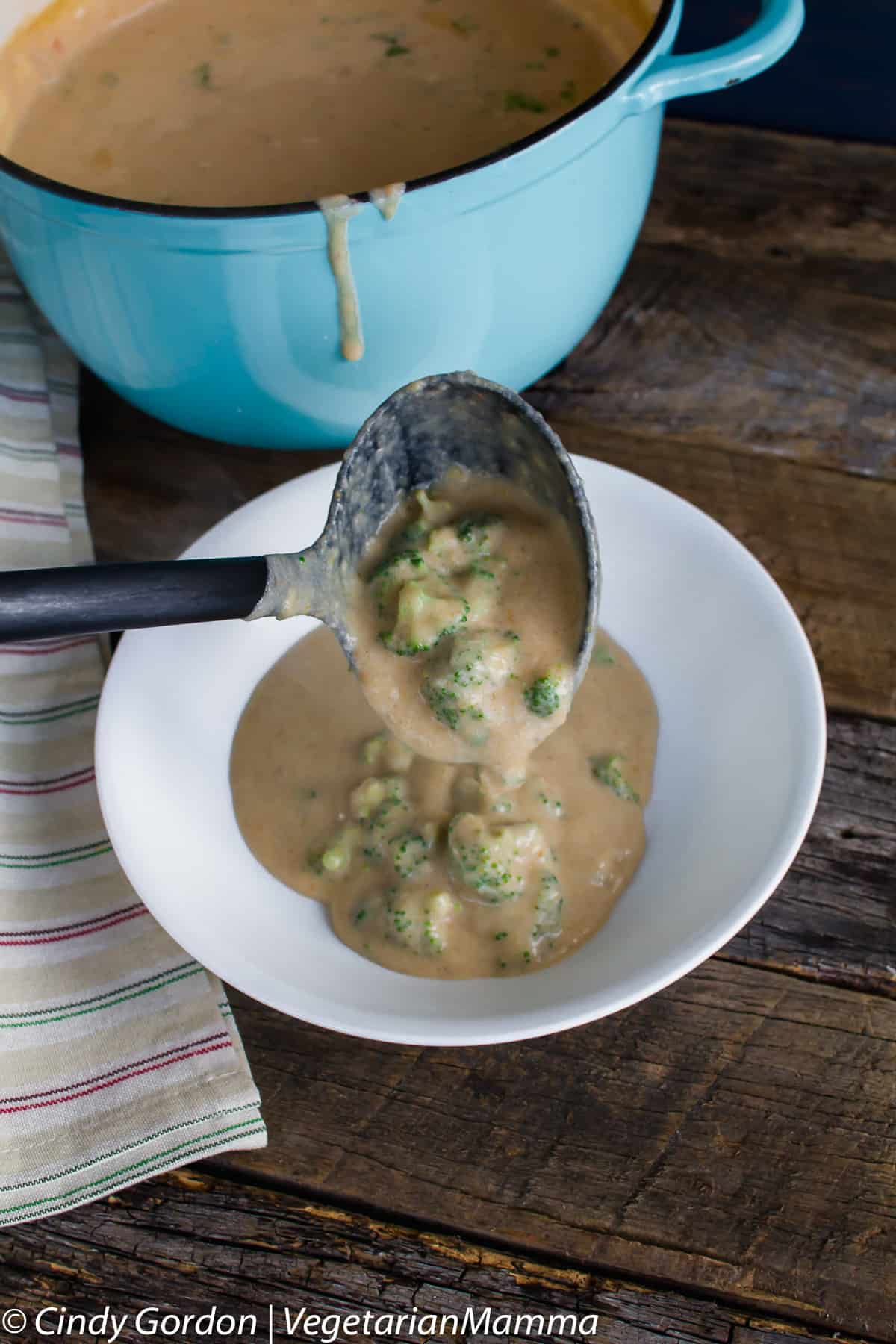 We would often get it in those big bread bowls when eating out.  Well insert our gluten-free food restriction and that changes things up a bit.
No more are we having our soup in bread bowls when eating out. That does give me a great idea though…I think we need to work on a bread bowl recipe. Now that would be delicious!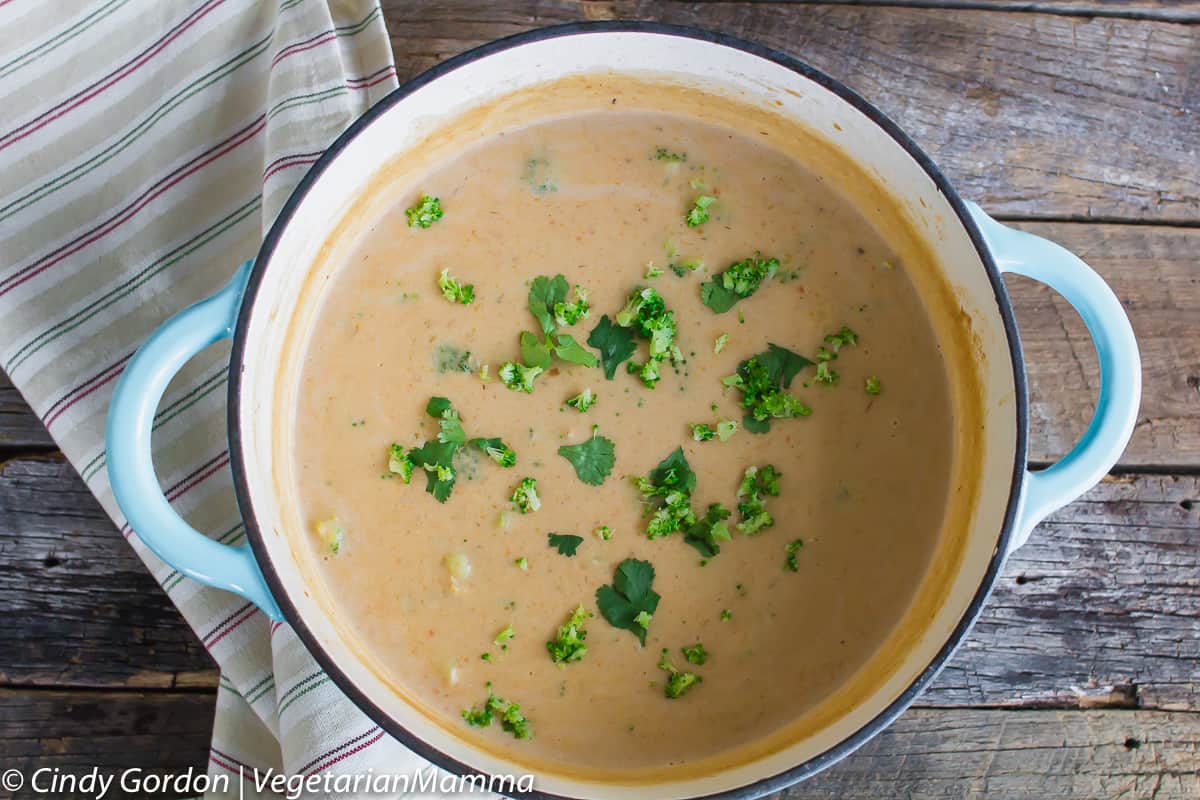 Creamy types of soups often have gluten in them, typically in the form of flour.  So that is a good tip to watch out for when you are dining out.
For this soup, we used simple ingredients just like we do in our other recipes. I did use fresh broccoli for this recipe, however I bet you can get frozen broccoli to work too!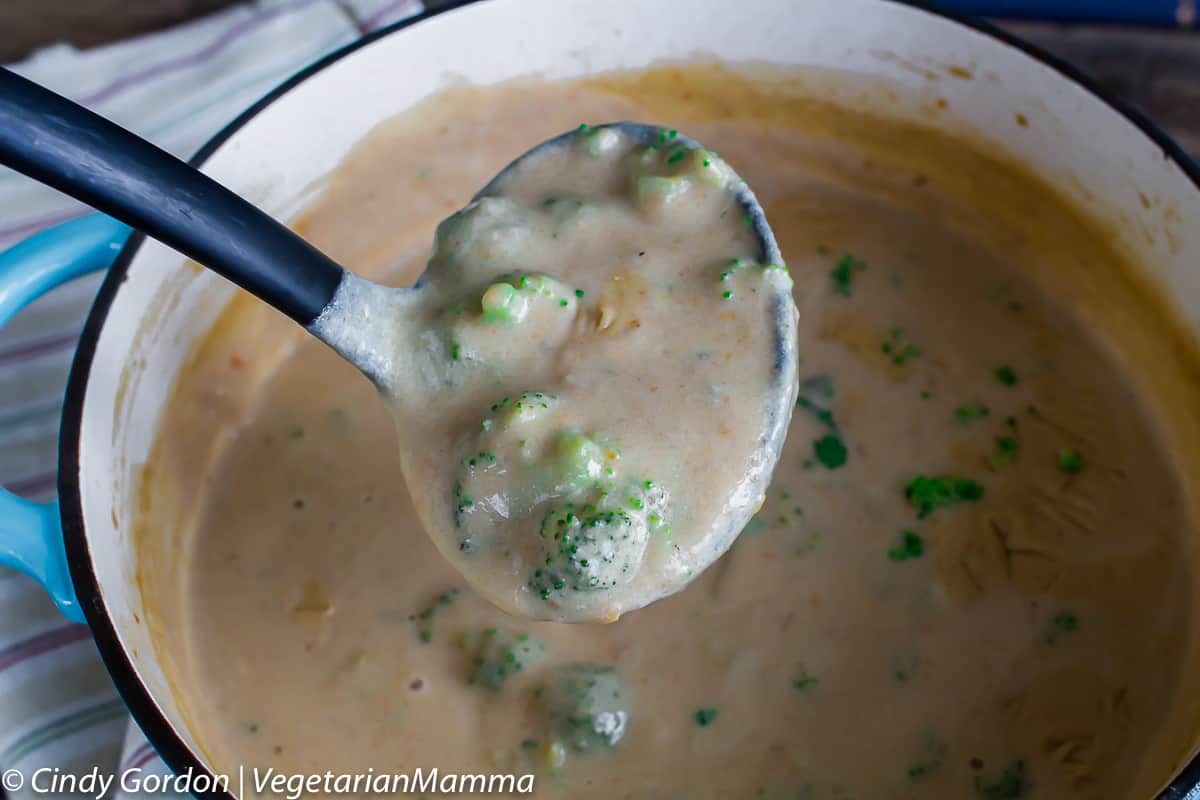 Next up, I need to figure out this recipe for the instant pot! We have been creating so many delicious instant pot recipes lately!
Instant pot ready?
Who doesn't love a good instant pot soup recipe!  This soup isn't quite instant pot ready but we will test it out. Our Instant Pot Taco Soup and Instant Pot Potato and Leek Soups are popular soup recipes on our site! You will have to check them out.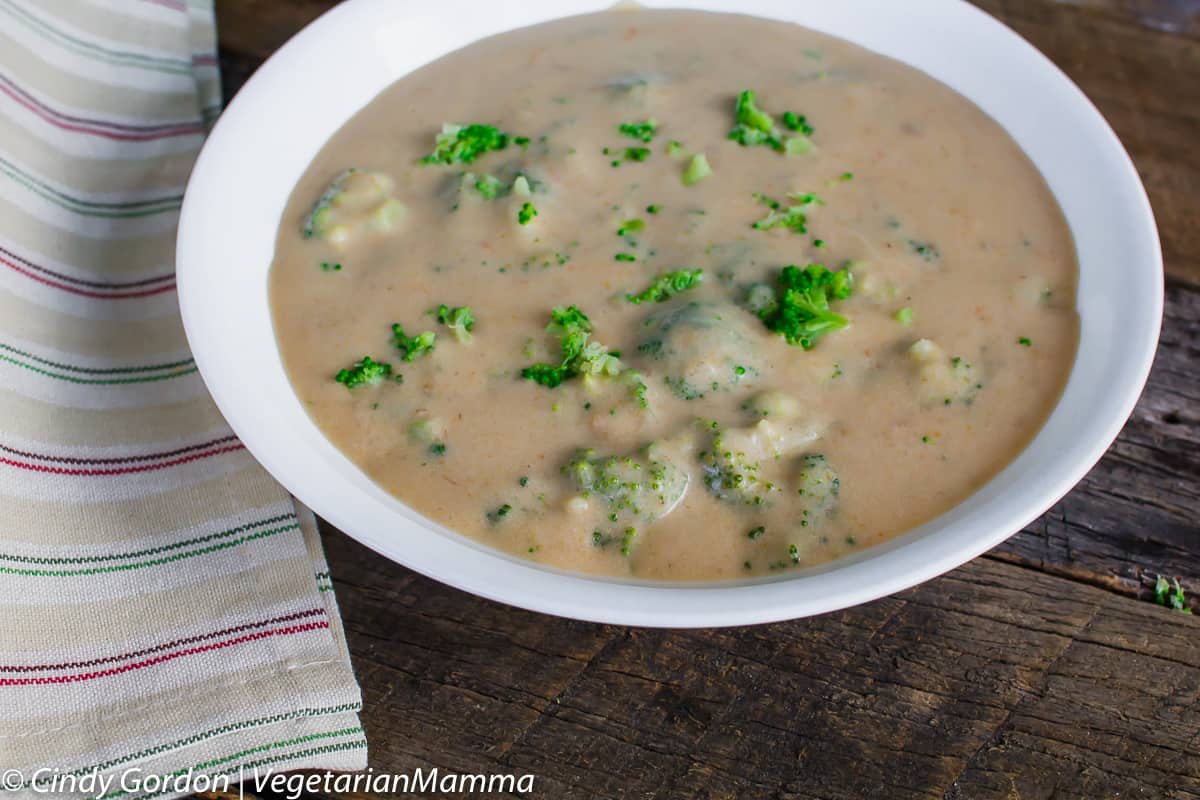 Soups are typically delicious even when reheated.  That is the case for this Broccoli Cheese Soup.  I like to make a big pot on Sunday, then we can eat on it all week long for our lunches.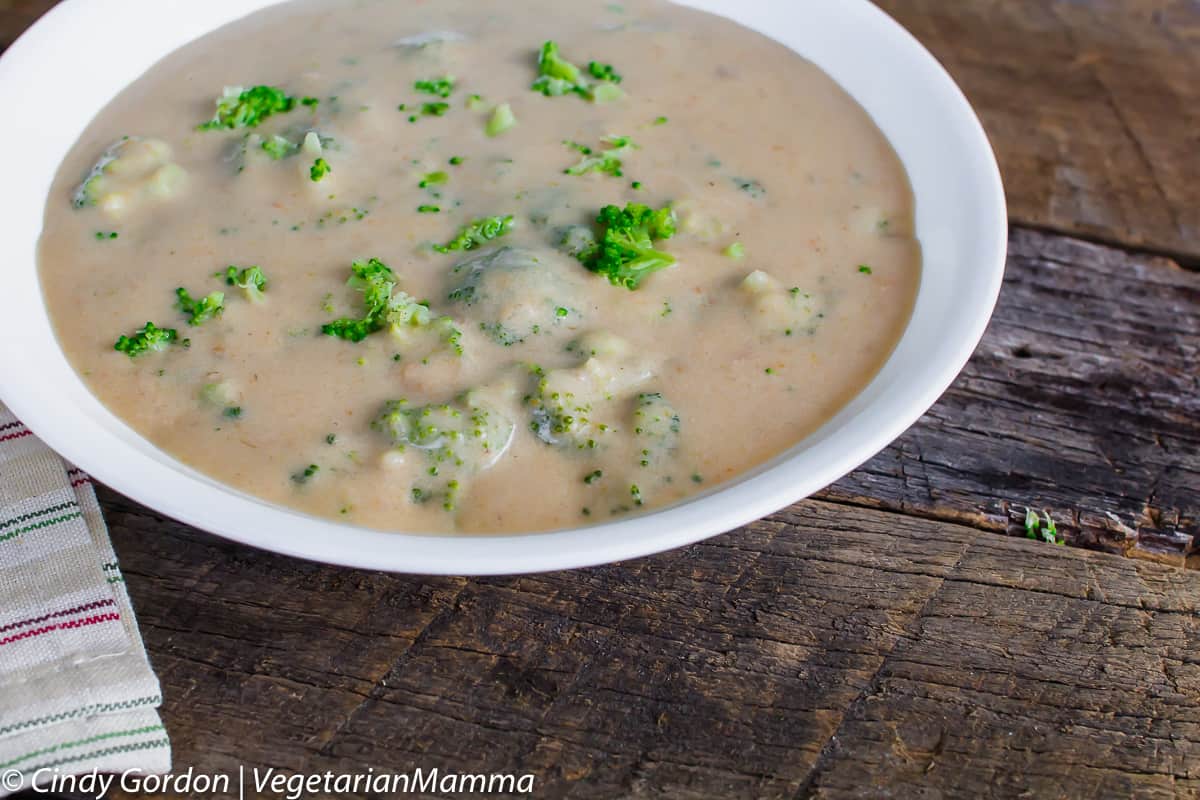 I have not tried to freeze this Broccoli and Cheese soup.  So I am not sure how it would hold up in the freezer.  Be sure to drop me a comment below if you happen to try it! Then we can report back to other readers!
Hungry for the recipe?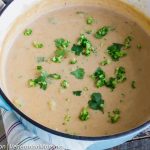 World's Best Broccoli Cheese Soup
This soup can live up to it's name, I promise! You will fall in love with it. This soup is the world's best broccoli cheese soup!
Ingredients
2

T

oil

1

c

leek

diced

1

c

carrot

diced

2

c

potatoes

peeled and diced

4

c

vegetable broth

4

c

broccoli pieces

1

c

half and half

2

c

milk

3

c

shredded cheddar cheese
Instructions
In a stock pot over medium heat, warm the oil. Saute the carrots and leeks until soft.

Add in diced potatoes and vegetable broth. Bring to a boil. Boil for 5-7 minutes or until potatoes are soft. Blend soup using your blender or an emersion blender.

Add broccoli to soup mixture (back in the pot).

In a large mixing bowl combine half and half, milk and flour. Whisk to combine. Gently add to the soup mixture.

Bring mixture to a boil, then simmer until broccoli is soft. Remove from heat and slowly stir in cheese.

ENJOY!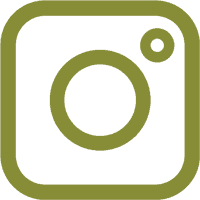 Did you make this recipe?
Be sure to snap a picture and post it to Instagram with the hashtag #VegetarianMamma! I love seeing our recipes being recreated!
I hope that you enjoy the recipe and also think that it's the World's Best Broccoli Cheese Soup!  Leave me a comment below telling me if you love soup too!