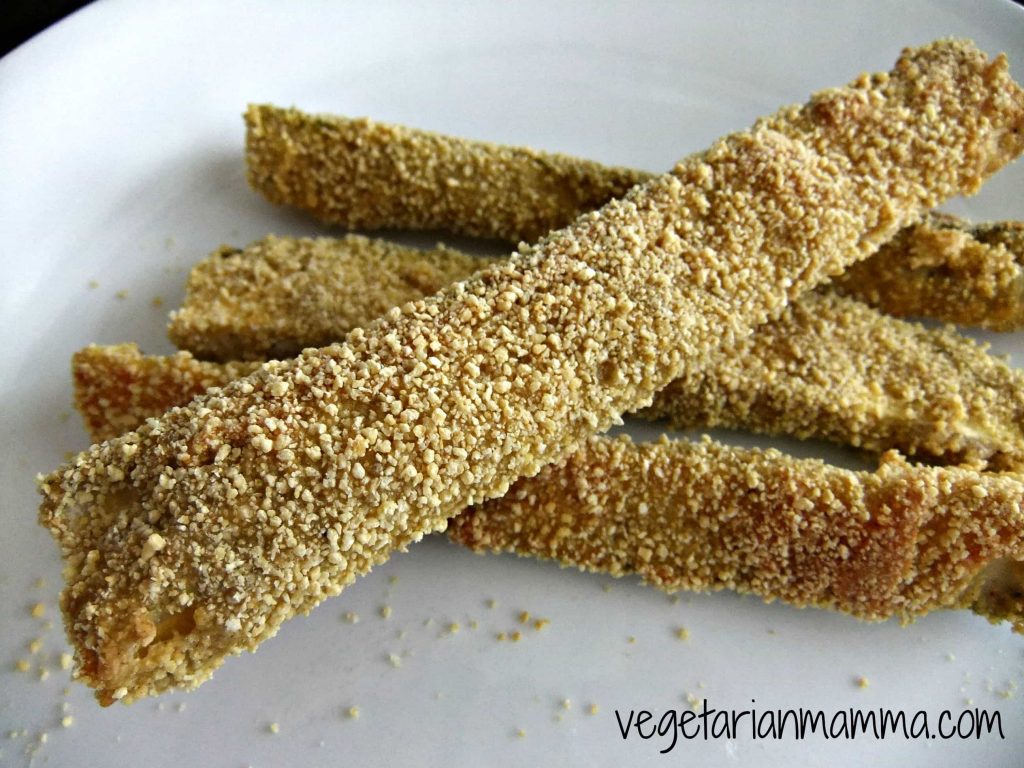 This is a fun recipe that I made as a snack with my kiddos!  They pretty much love anything with "fries" in the name.  Apple fries, french fries, zucchini fries…you get the idea. 🙂 I was excited to adapt this recipe to meet our dietary needs.
Zucchini Fries – #glutenfree
Ingredients
¼ c gluten free flour (I use Better Batter!!)
2 eggs
2 cups of gluten free tortilla crumbs
1 lb of zucchini, cut into sticks
Instructions
Preheat oven to 425 degrees and line a baking sheet with parchment paper.
Place flour in a zip loc bag. Put zucchini in bag, then shake to coat.
Beat the two eggs and place in a shallow dish. Place the zucchini fries in the egg mixture one at a time.
Then place the zucchini fries in the totrilla crumb mixture to coat. Be sure to gently press each side in the mixture to get an even "breading."
Line fries on the parchment paper and bake for 18 minutes and serve with your favorite dipping sauce.
What is your favorite dipping sauce?