Broccoli Cheese Risotto
Broccoli and Cheese Risotto is a dish that is full of comfort, flavor and will bring back memories of your childhood, but in a more wholesome way.
Broccoli + Cheddar + Rice = perfection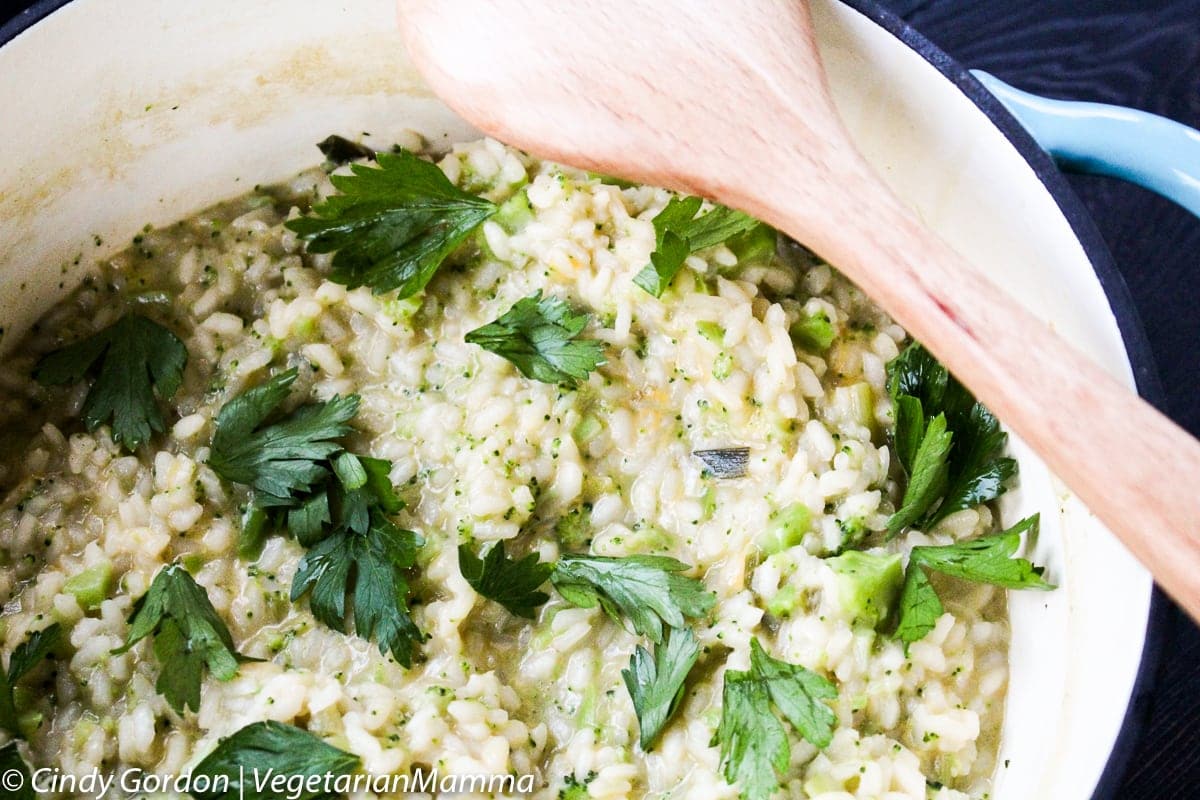 This cheesy vegetable risotto will keep you coming back for you! After you this try this recipe, I am pretty sure you'll come back and let me know that you know love risotto! I created this recipe because we love vegetarian dishes with broccoli.
Growing up, we ate a lot of foods that were from a box. The foods were probably inexpensive and they were easy to make.
Seriously, one of my favorite comfort foods growing up was a rice dish that came in a rectangular box! Rice + Roni = yummy in my tummy!
When I was a kiddo, I loved rice a roni risotto type of dishes. Granted, it was more of a boxed risotto, but I've recreated this cheesy risotto from scratch!
Broccoli is one of the vegetables that my kids adore. So I try to create as many dishes with broccoli as possible!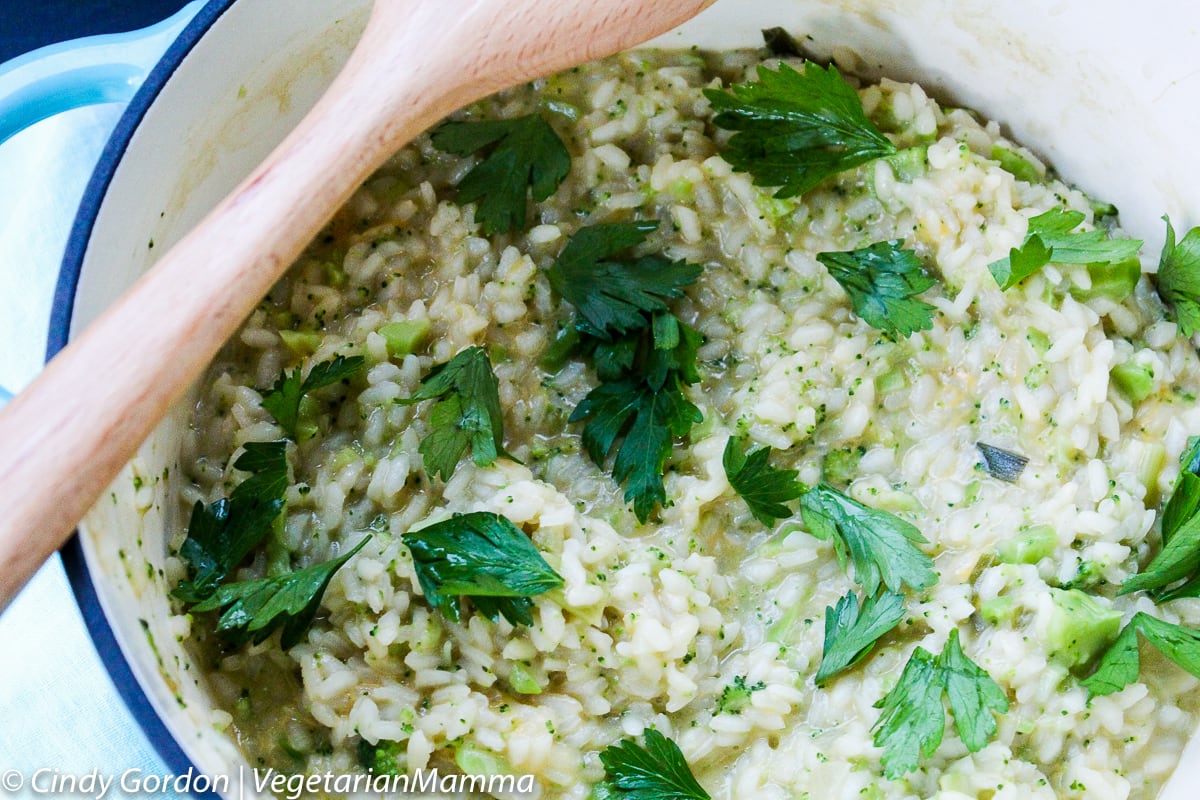 Broccoli Cheddar Risotto
Fast forward to the present day and my family has some food restrictions. We also try to make as much "scratch" food as we can and not to eat from a box.
However, sometimes life gets crazy and we do. That is okay. It is all about balance.
I recently set out to recreate one of my childhood favorites! It turned out just as a I remember it tasting, but I used fresh ingredients. I think you will love this broccoli risotto recipe just as much as we do!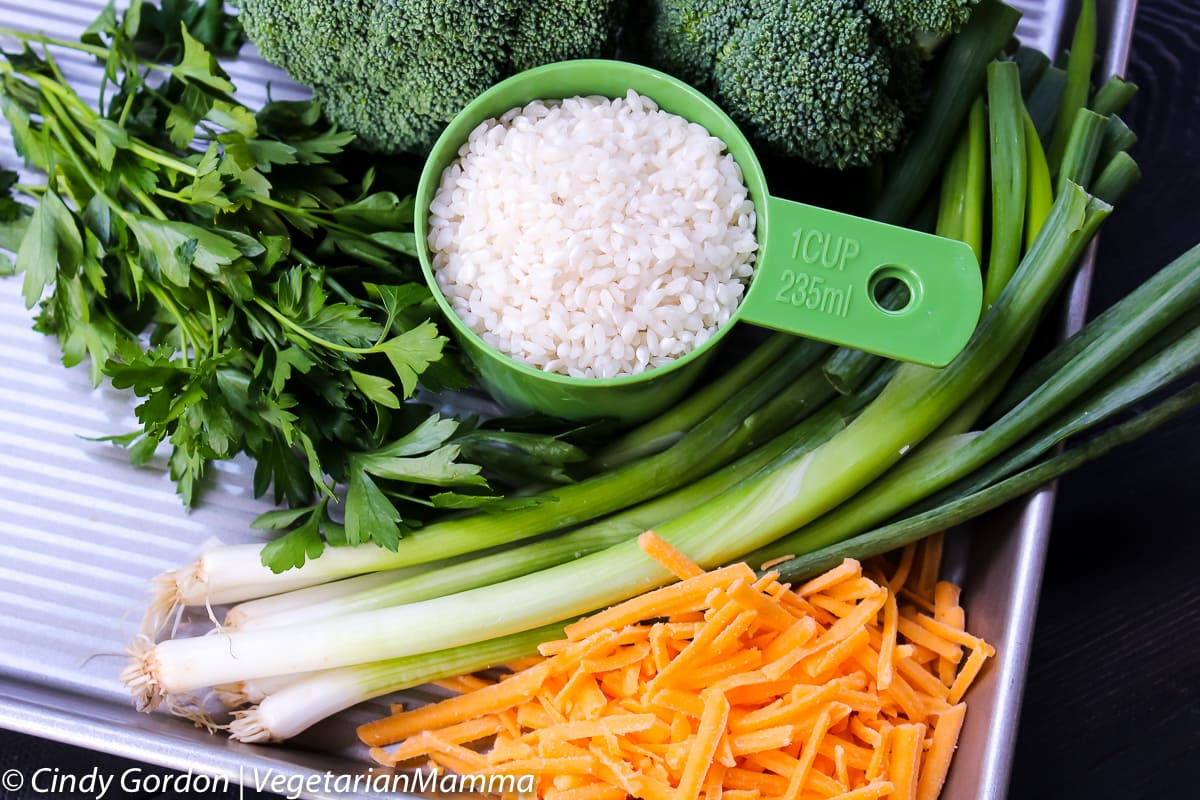 Vegan Broccoli Risotto
We LOVE cheesy risotto recipes! This broccoli risotto does have dairy in it but you can easily sub out the cheese for your favorite dairy free substitute! It is easy to make vegan broccoli risotto with a few adaptations!
It works, I've done it! The addition of fresh parsley adds a delightful flavor to the dish, be sure to use it!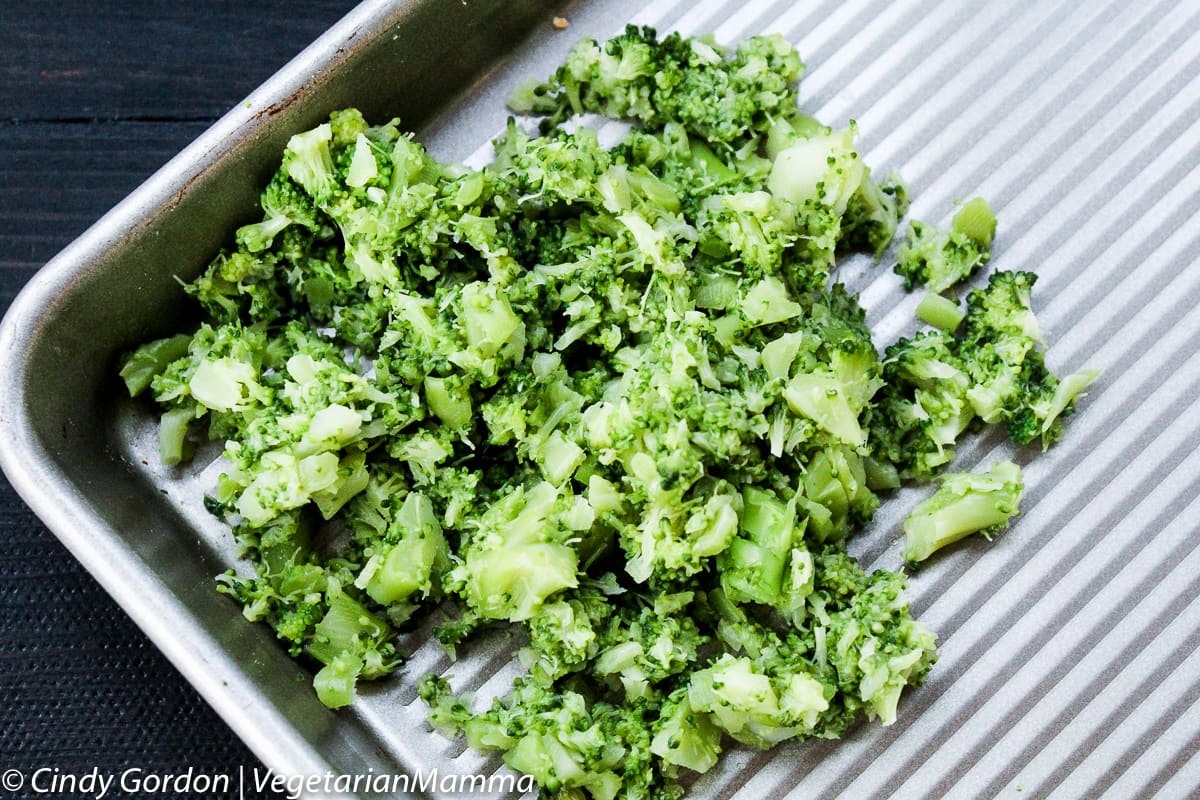 This dish is actually quite easy to prep! For the broccoli portion I boiled the broccoli then diced it up before adding it to my rice mixture!
What about the rice?
I have found that the key to good risotto is great rice. In our risotto recipes we generally use Lundberg White Arborio Rice. (affiliate ad link) For us we like this rice because it is certified gluten-free. Wondering what Arborio Rice is?
It is actually a traditional rice used when cooking creamy Italian dishes! If you want a creamy texture with your rice, Arborio Rice is the rice to use!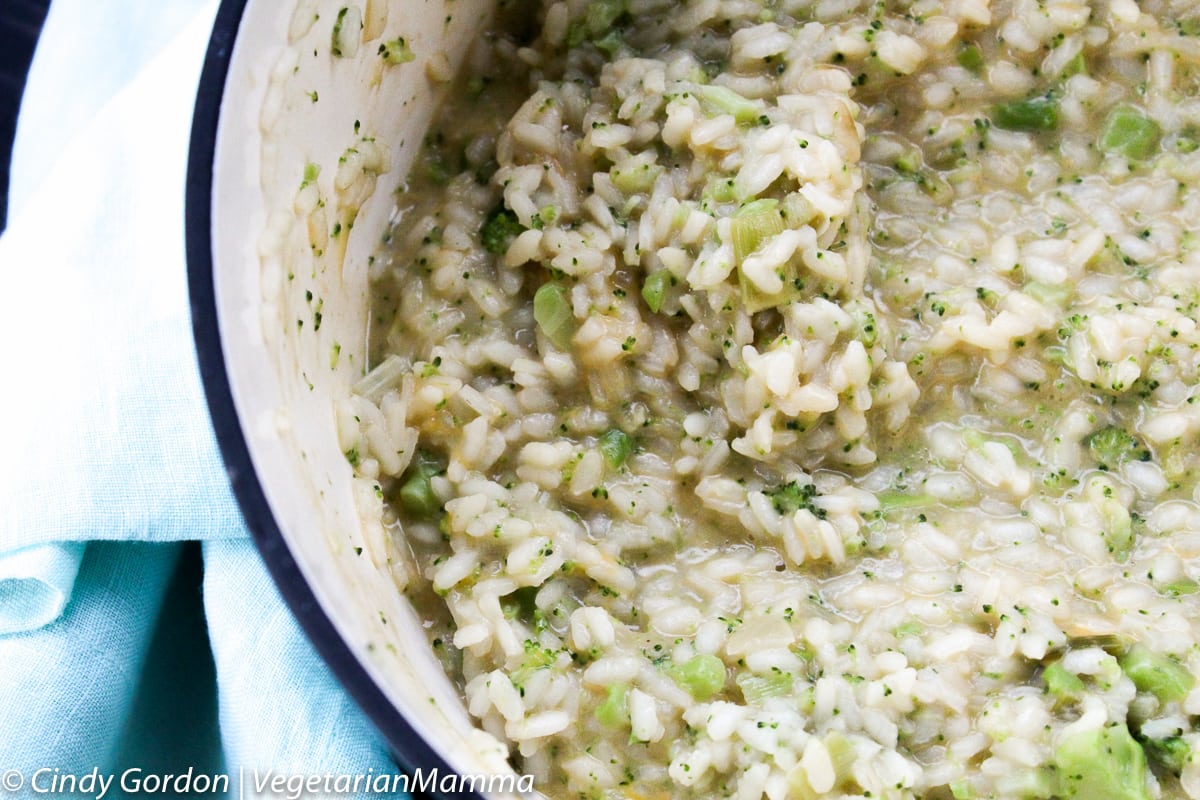 The key to risotto is patience and stirring. Just take your time with this dish, there is no need to rush! Be sure to stir so your rice doesn't stick!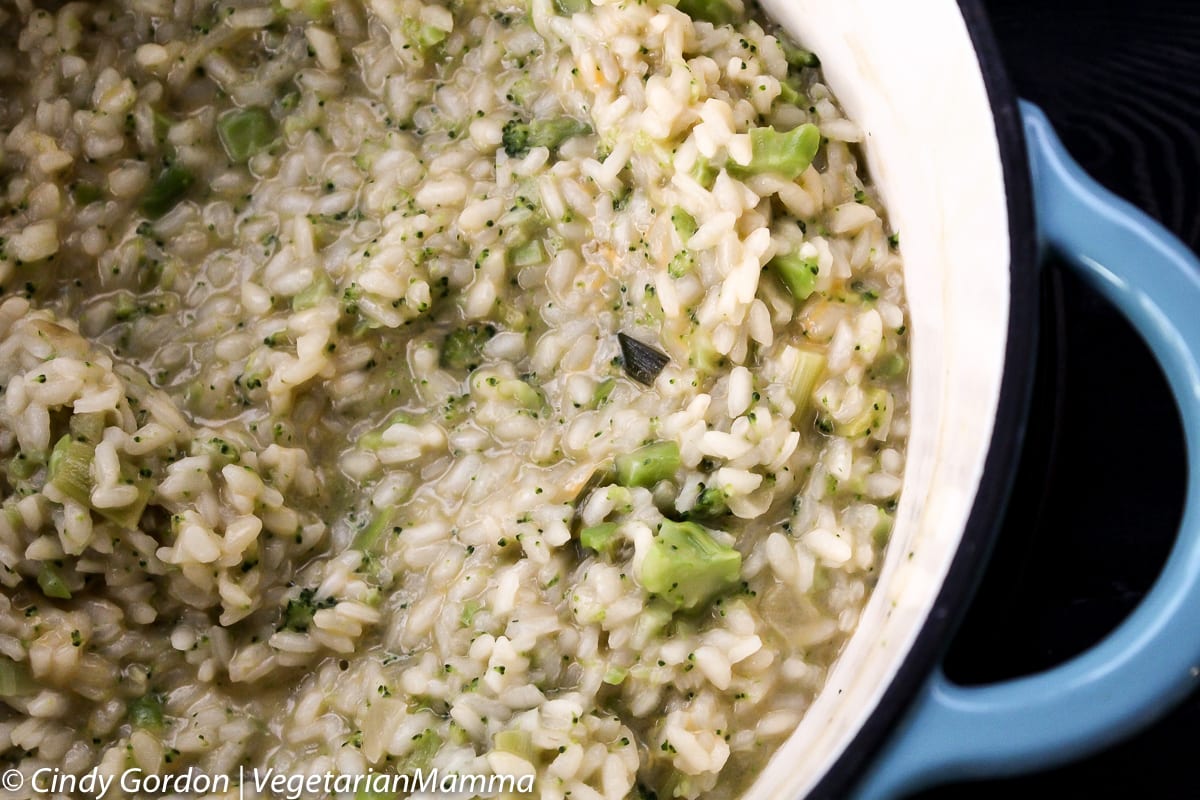 Did somebody say leftovers? Oh yes! This dish creates some stellar leftovers that you are going to want to eat the next day!
While this recipe is vegetarian and we use vegetable broth, you can certainly use chicken broth if you are a meat eater. Don't have white wine on hand? You can skip the step of adding wine to the risotto. We love adding in a dash of wine to our risotto but it isn't 100% needed.
We used olive oil (affiliate ad link) in this recipe but it can also be made with other oils. We have recently had great success using avocado oil (affiliate ad link) in our recipes! The trick to risotto is to cook stirring. You are going to be stirring for the majority of the time its cooking over medium heat.
We also add salt and pepper to this recipe, once it's completed. It is important to add salt and pepper to taste. It is amazing what a little S+P does!

Pin this recipe for later:

Hungry for the recipe?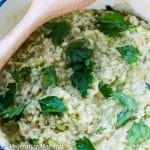 Broccoli and Cheese Risotto
Instructions
Splash the 1 tablespoon of extra virgin olive oil into a pan. Heat the pan to a medium heat, saute the chopped green onions and onions. Once onions are cooked, add dry rice and saute for 1 minute.

Next, add your wine to the pan. Let the liquid cook down for about 1 minute. Next, add 2 cups of veggie broth. Let the broth cook down while you continually stir to avoid any burning. Once the liquid has been cooked down, add 2 more cups. Continue with this process until all your liquid is gone and your rice is soft. This process should take about 20 minutes.

Finally, season with salt and pepper, stir in the cooked diced broccoli and cheese.

ENJOY!
Recipe Notes
I boiled the broccoli until soft and then diced it.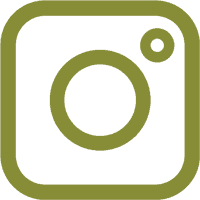 Did you make this recipe?
Be sure to snap a picture and post it to Instagram with the hashtag #VegetarianMamma! I love seeing our recipes being recreated!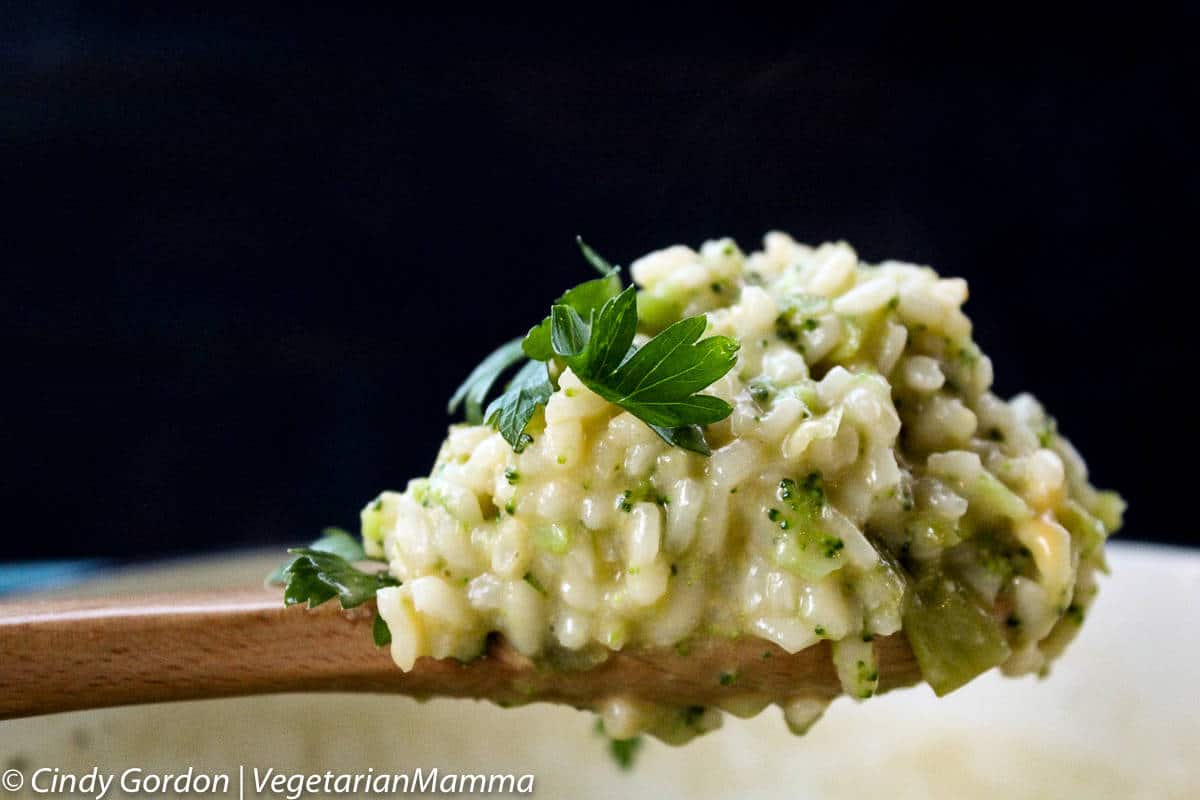 Hungry for more gluten-free side dish recipes? Be sure to check out our recipe index.
Let's talk! Have you made risotto before? What do you like to add into your risotto?
Not ready to eat this dish? That's okay? You can pin the image below. By pinning the image you can save it to your pinterest boards so you can easily find it later! Or you are welcome to hit the PRINT button and then you will have a hard copy of this risotto recipe for later!
PIN for later: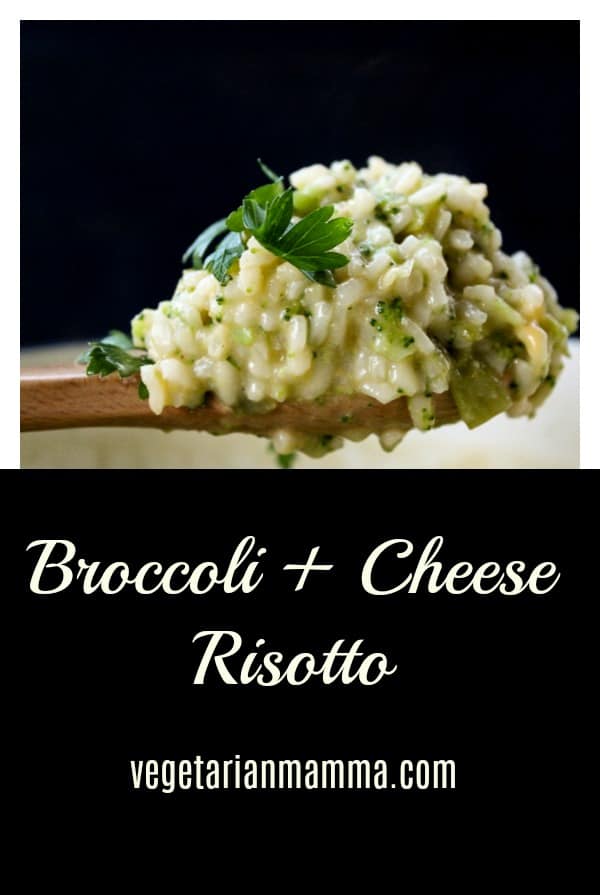 This post contains affiliate AD links.