This Tofu Bacon recipe will make you think you're eating the real thing! All the flavor is mixed into a deliciously savory and sweet marinade that fills the tofu with the salty bacon taste!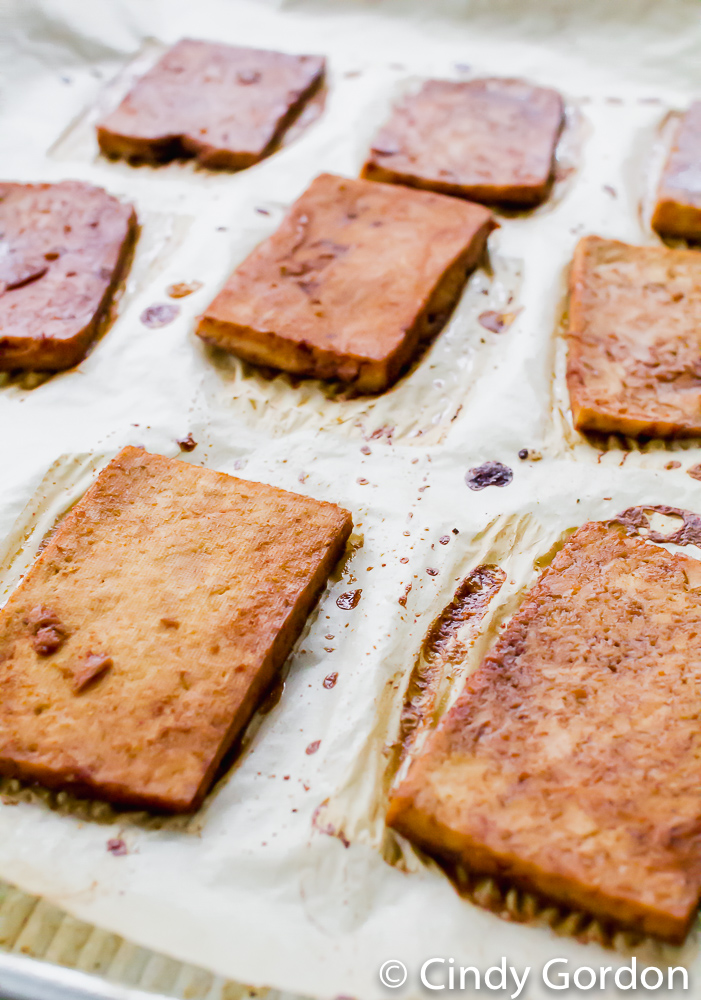 This post is sponsored by the EZ Tofu Press
I love the flavor that bacon can add to a dish, and this Tofu Bacon recipe gives me all the bacon flavor without the meat and fat of bacon! The liquid smoke brings in that smoked flavor, the maple syrup adds that sweetness, and the garlic salt and onion powder bring the savory side to this vegetarian and vegan treat!
Trying to get your kids to try tofu? These Kid-Friendly Tofu Bites are totally kid-approved and a great way to start the tofu journey with a little maple syrup marinade and BBQ dipping sauce!
…