Vegan Chili is an easy weeknight recipe that anyone can make. If you are looking for a meatless chili recipe, we are sharing the best today!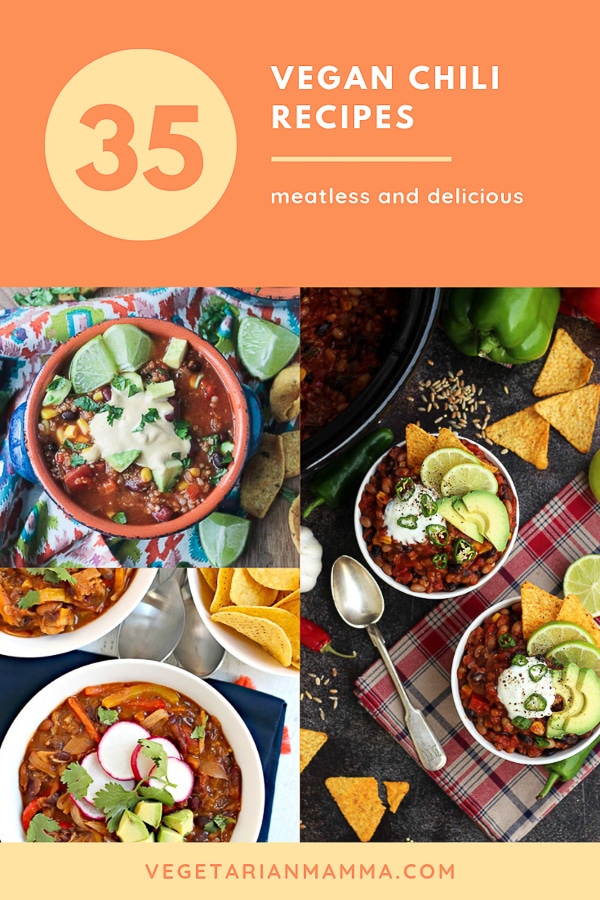 Some people think that it's time to make a batch of your favorite chili recipe when the weather is cool. Granted, it does taste pretty amazing on a cool fall day when you are at your favorite tailgate party!
Pretty sure, I've tried enough vegetarian chili recipes out there to have tasted some pretty delicious award winning chilis!
But, homemade chili is not just reserved for cooler temperatures. Chili recipes can be made and enjoyed all year long! There are even some seasonal chili recipes that feature pumpkin flavors!
…