Vegetarian Greek Cucumber Salad is an easy vegetarian recipe that your entire family will love. Wondering how to make a greek salad? Learn from us!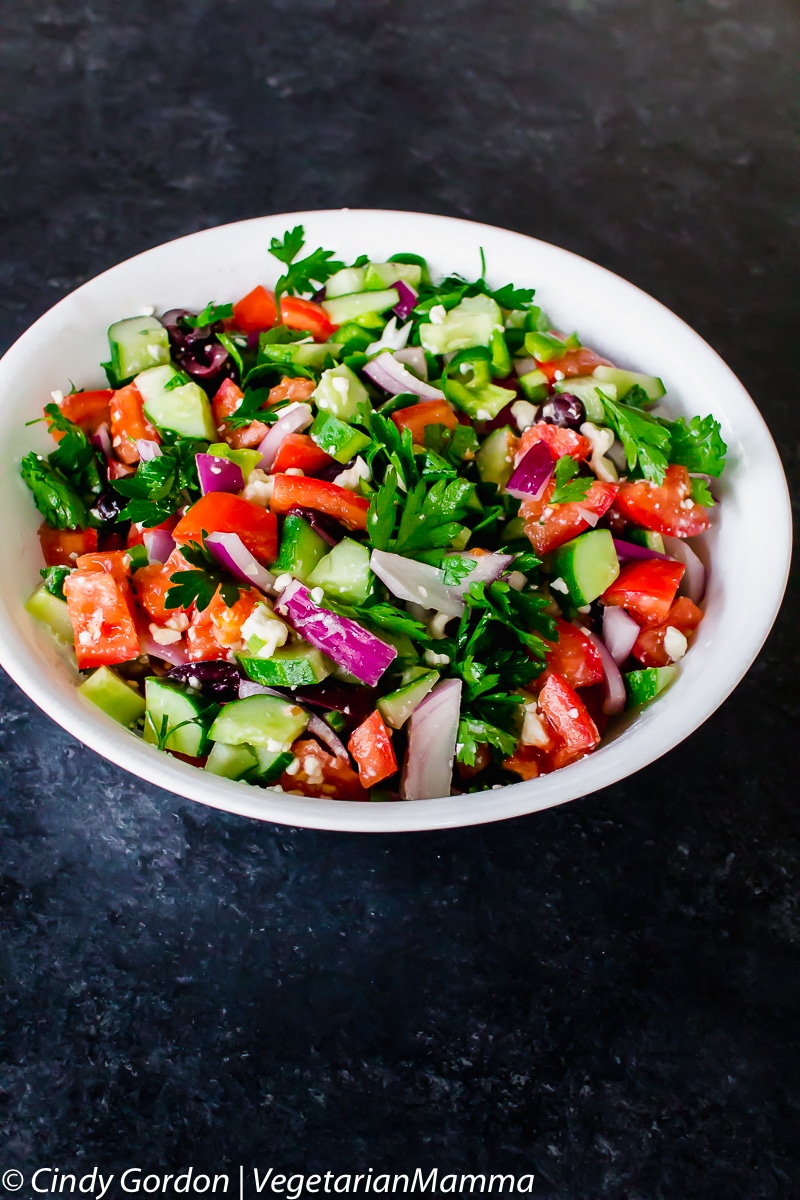 Vegetarian Greek Cucumber Salad
Don't worry – making a Greek Cucumber Salad is totally simple. Seriously, seriously simple. The good news? There's no real cooking involved which makes this recipe a total breeze.
I love eating this recipe during the summer months because it's so light and refreshing. But truthfully, as long as you can find the vegetables listed below, you can make and enjoy this any time of the year!
And if you're lucky enough to have a garden, enjoying this with fresh onions, tomatoes and cucumbers from your garden will take the flavor up a notch for sure!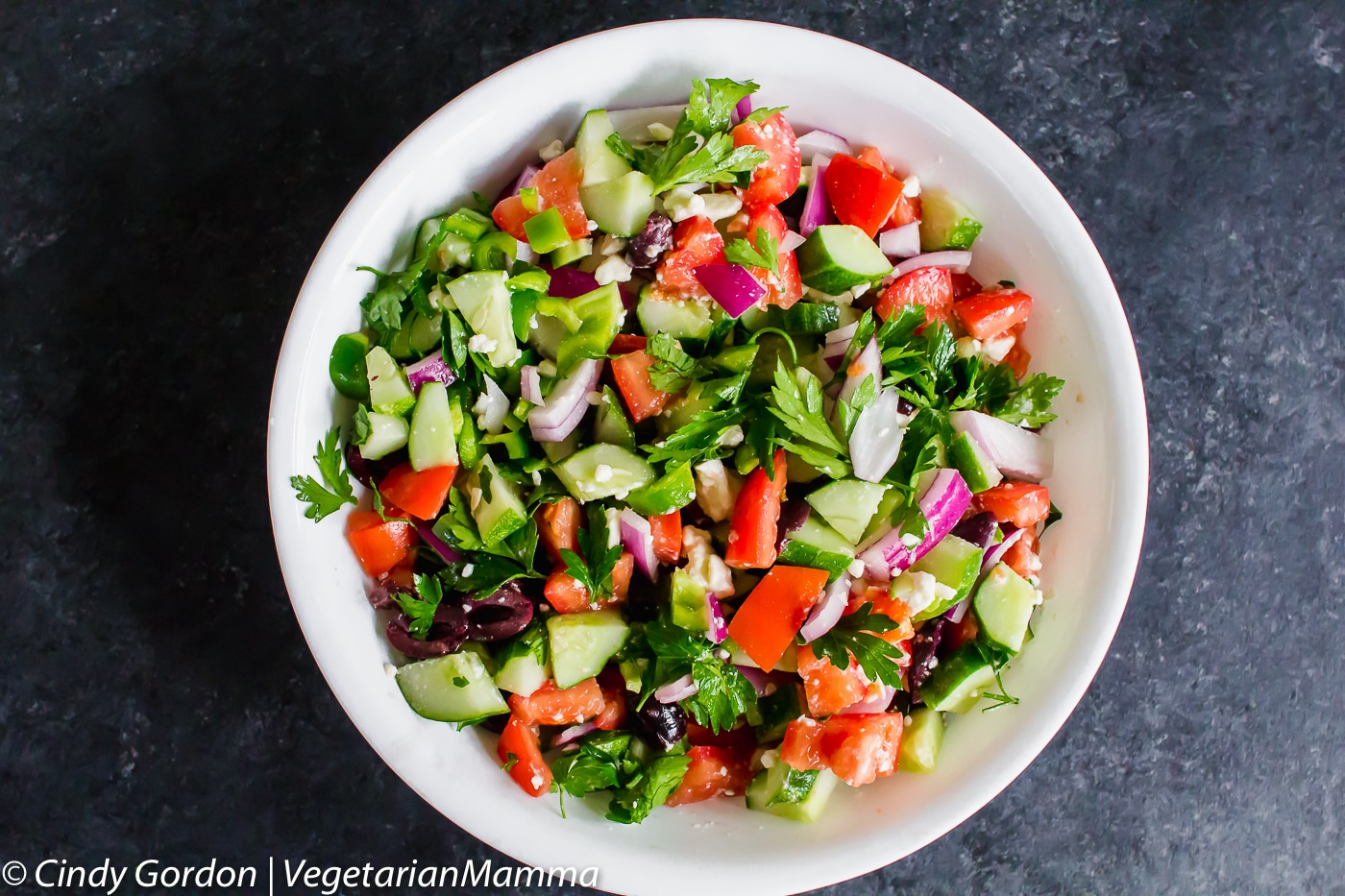 …