Fried Pickles are a popular and delicious appetizer at many restaurants. Gluten-free fried pickles are hard to find, but thanks to this delicious recipe, you can make them at home.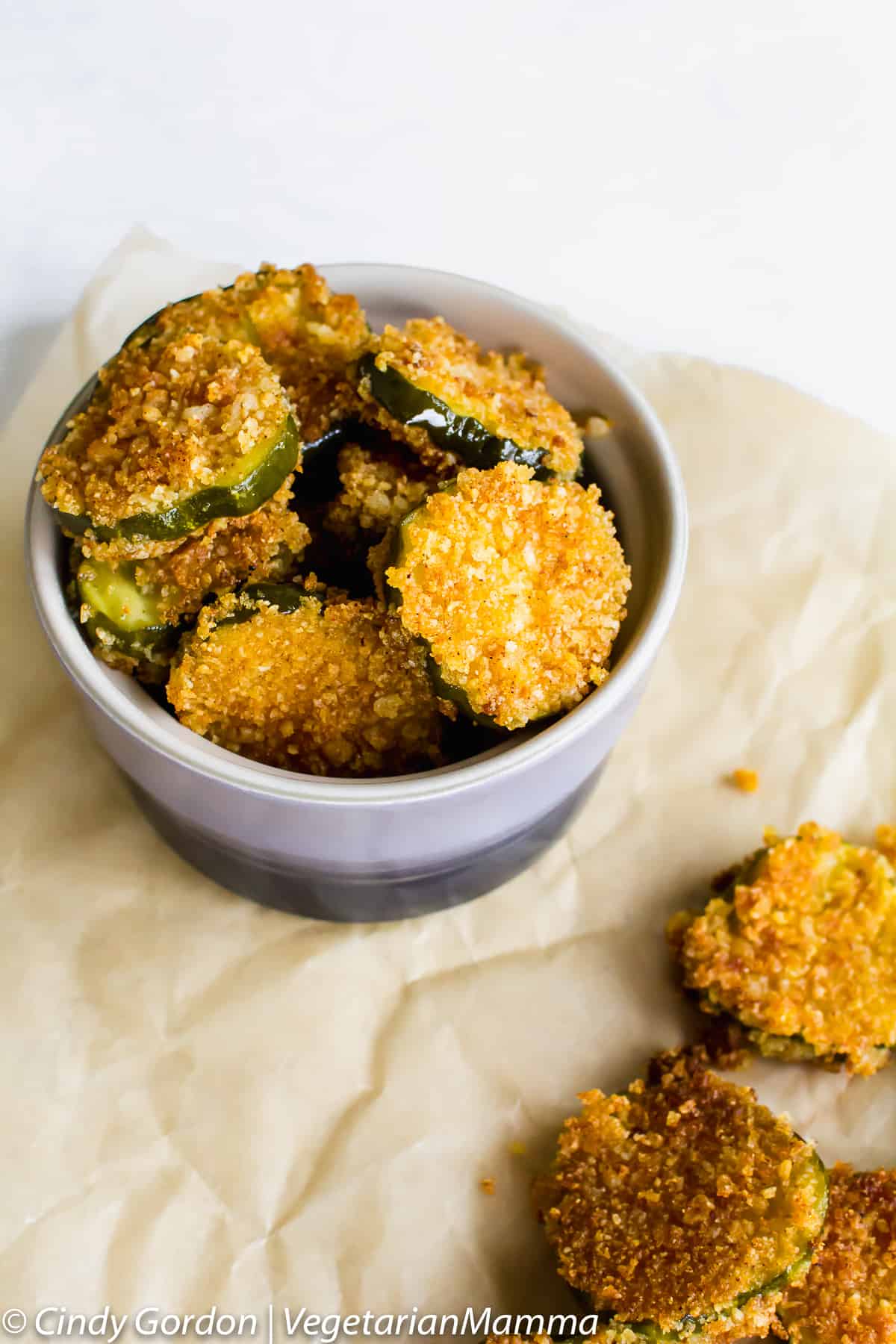 Gluten-Free Fried Pickles
We recently redid the photos to this recipe. Same great recipe, just a new fresh updated look for the photos!
I LOVE fried pickles! Before I had to start eating gluten-free, fried pickles were my go-to. We went out to eat at a restaurant and they had fried pickles as an appetizer I would order it.
I loved fried pickle spears, I loved fried pickle ovals. I didn't discriminate!
…