If you are on a quest to find the worlds best hamburger, then you need to try an air fryer hamburger. The glory about burgers in the air fryer is that they stay incredibly juicy! Whether you are making a beef, turkey or veggie burger, the air fryer burgers stay juicy and oh so delicious when you make them in the air fryer!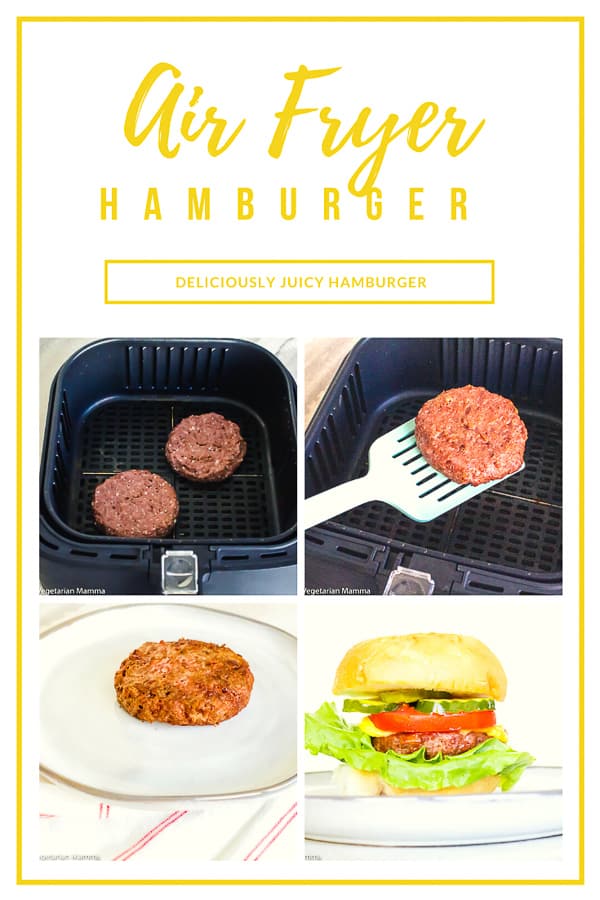 If you are hooked on air fryers, you might want to make air fryer brussel sprouts as a side dish to these air fryer burgers. You may also like to make a side of crispy asparagus. If you aren't a burger lover, maybe we can convince you to make air fryer hot dogs! And of course to wash it down, I'd make a pitcher of this Keto Lemonade.
Hamburgers always seem to be a favorite! You can make them from scratch, you can buy them premade or frozen! In our case, we are using a Beyond Burger in the air fryer but you can use whatever your family enjoys.
…