These Air Fryer Stuffed Peppers will make dinner time a whole lot easier! These vegetarian stuffed peppers are an air fryer recipe that will have you coming back for seconds!
Air Fryer Stuffed Peppers
Welcome, if you came to this page looking for an easy vegetarian stuffed peppers recipe you are exactly in the right spot! We are going to talk about that here today!
Stuffed peppers is a delicious and pretty simple meal for you to put onto your table! There are literally several ways you can prepare vegetarian stuffed bell peppers! You can prepare them in the Instant Pot, the oven or the air fryer!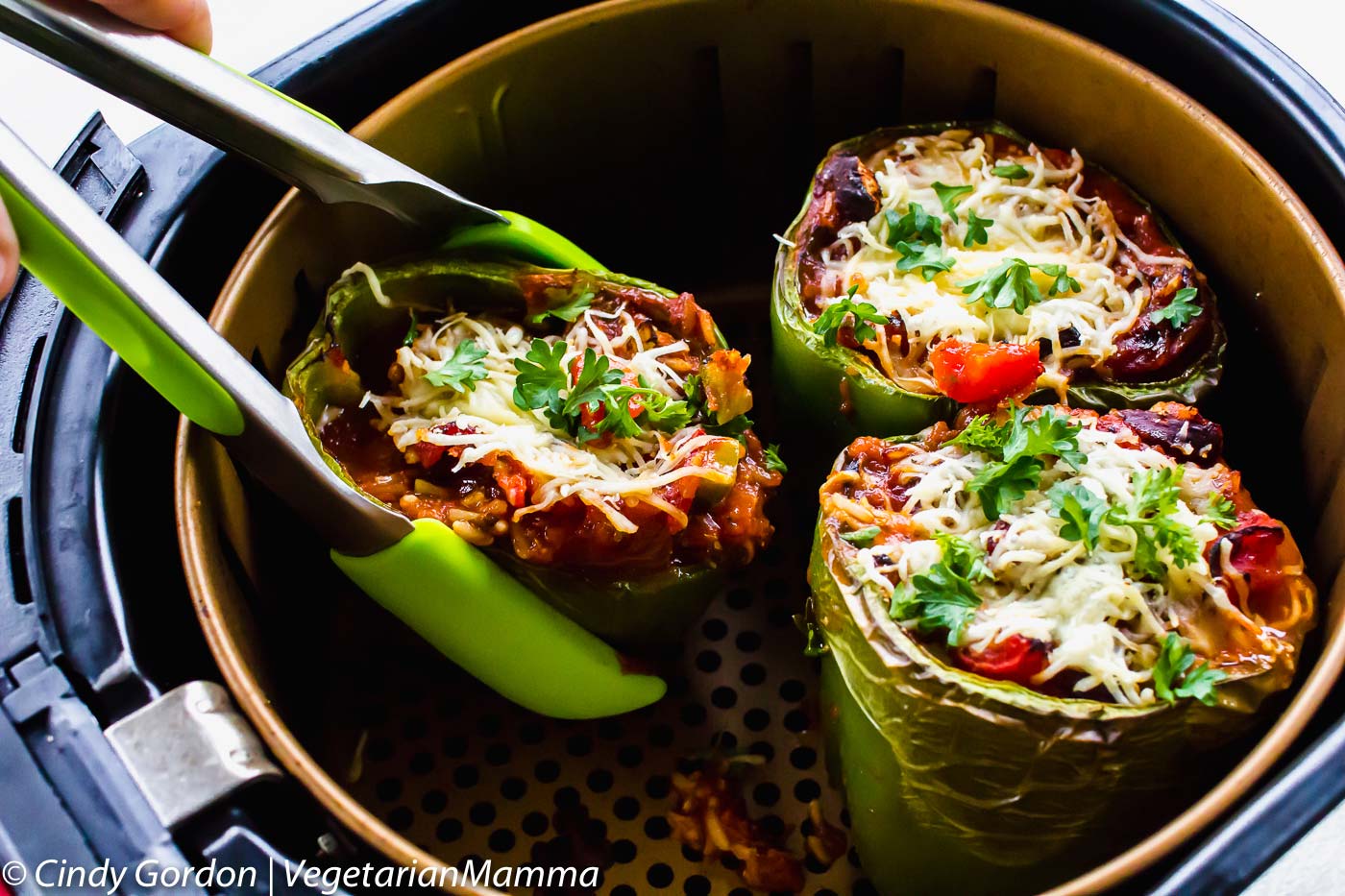 Say what?! You can make stuffed bell peppers in the air fryer? Yes, you can! It is so easy! Today, we are teaching you how to cook stuffed peppers in the air fryer!
…