Instant Pot Apple Butter is the best vegan fruit spread made with whole apples and a bunch of fall flavors. No need to simmer apples, cinnamon, nutmeg, and cloves all day thanks to this handy pressure cooker!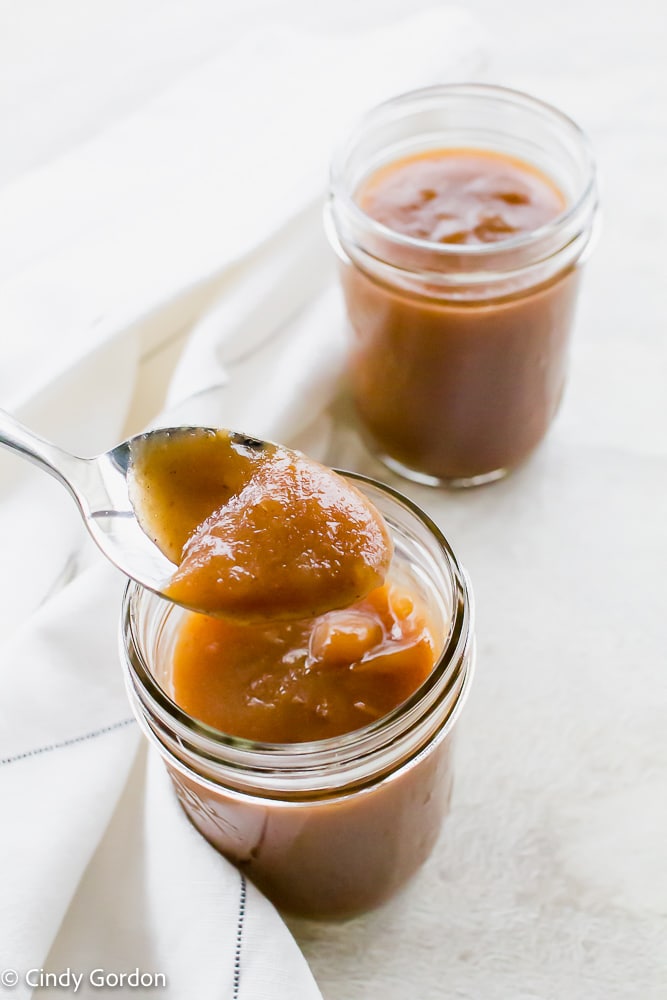 INSTANT POT APPLE BUTTER RECIPE
I make this Instant Pot Apple Butter ever fall for the best DIY gifts, but I always keep a bunch for myself.
Thanks to the pressure cooker, it only takes about half an hour to turn your raw apples into the best spiced applesauce ever! Trust me, you'll love this and look for excuses to eat it on everything.
It's truly my favorite sweet breakfast treat other than monkey bread. Spread it on gluten-free toast or spice up your desserts with the most classic fall apple pie flavors without all the work.
…