Vegan Grits are a super creamy side dish that's perfect for breakfast, lunch, or dinner! Dress up your next brunch with this 4-ingredient dish.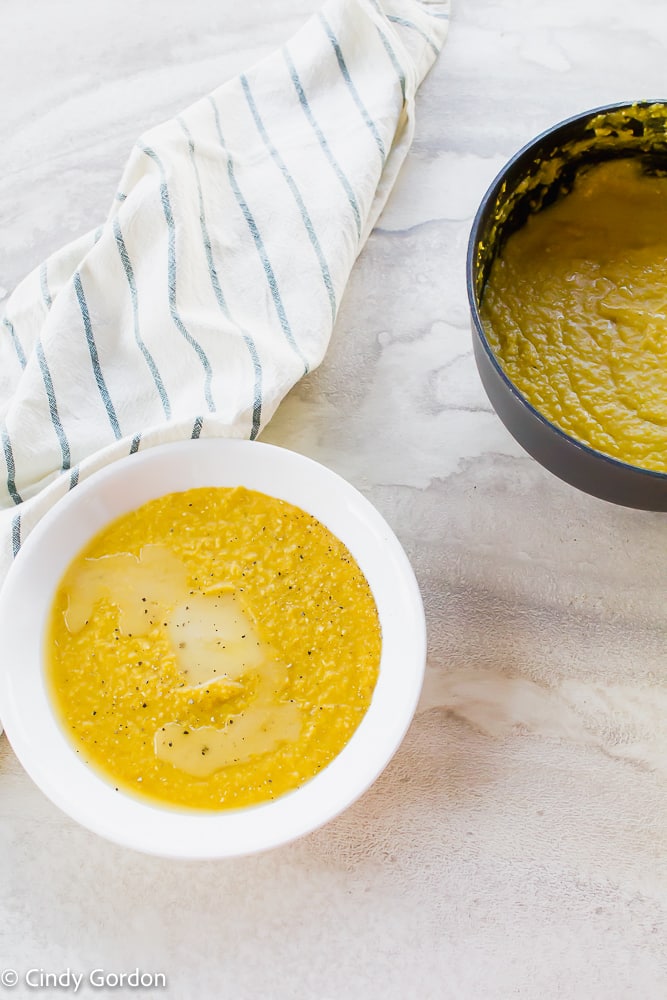 VEGAN GRITS RECIPE
I'm always looking for simple side dish recipes. It doesn't get any easier than these Vegan Grits!
Grits are usually a breakfast side dish, but there's no time you can't serve this 4-ingredient corn dish. Skip the dairy and make yours with just nutritional yeast, vegetable broth, and a little vegan butter.
…