Air Fryer Grilled Cheese, gives you the perfect toasted cheese sandwich each and every time. You'll be amazed at this delicious AirFryer recipe! The bread comes out crispy and the cheese perfectly melted, straight from your air fryer.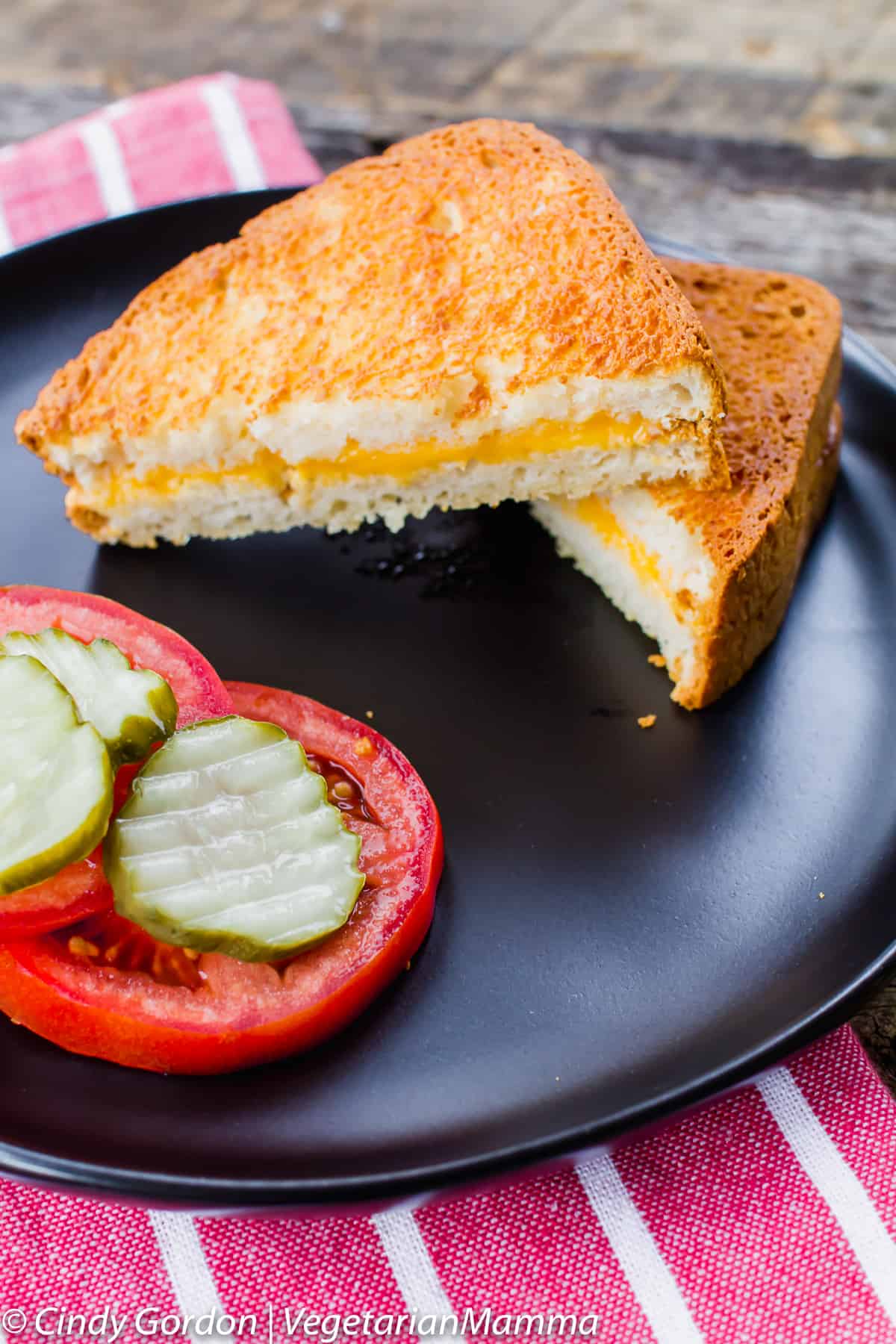 We love AirFryer Grilled Cheese – a delicious air fryer recipe!
I've talked about my airfryer several times on my site. It was a Christmas gift from my mom back in 2016. I have had it a full year now and I am still finding new uses for it. Most recently, I discovered it makes a perfect grilled cheese.
That's right! Air Fryer Grilled Cheese for the WIN! Yes, we made this sandwich in a greaseless fryer! Just thinking about pairing that air fryer grilled cheese with some tomato soup has got my belly rumbling.
So it is said that the grilled cheese was corn around the 1920s. It was an inexpensive meal that could be made with bread and American cheese. Those two ingredients were readily available and cheap! This type of sandwich is now popular among many cultures!
…