Gluten Free Stuffing is a must-have for any gluten-free Thanksgiving dinner. This gf stuffing is also a gluten free dairy free stuffing as well!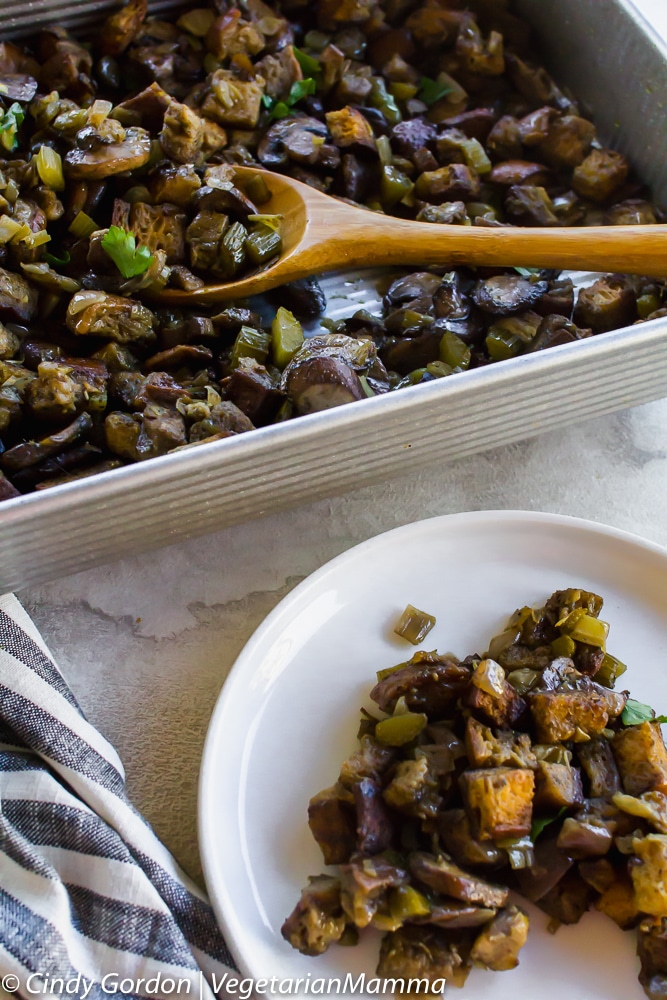 This post was sponsored by Schar. The opinions are my own.
Gluten Free Mushroom Stuffing
Fall is here and it is time to start to think about Thanksgiving dinner! There are so many traditional dishes at the dinner table.
For my family, we love gluten free bread stuffing the most! Since we are vegetarian, this is actually a gluten free vegetarian stuffing.
…