Making perfectly cooked brown rice doesn't have to be a science! Let your Instant Pot do the work! You'll get fluffy, perfectly cooked rice every time!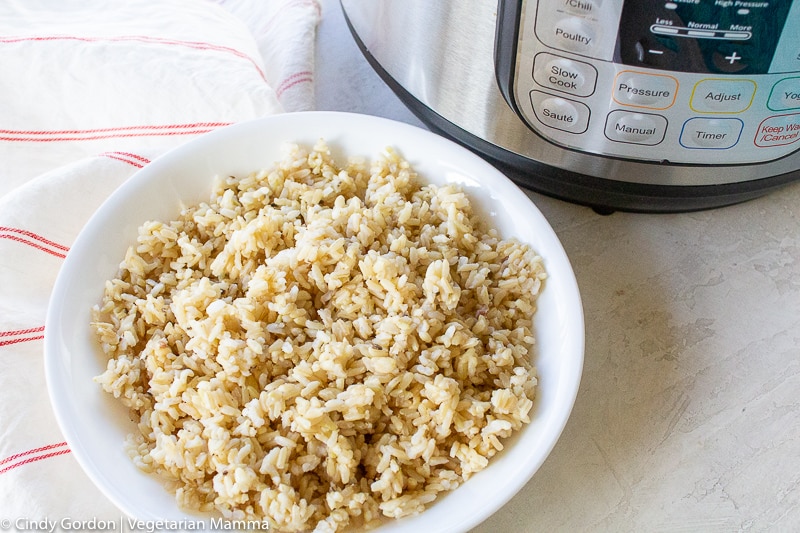 Instant Pot Brown Rice is an easy, low effort way to make the fluffiest brown rice! If you've made brown rice before, you probably know that it's not as easy to cook as white rice, and that it's quite different in texture and taste. Luckily, the Instant Pot makes perfect brown rice with little effort on your part. Brown rice is nutritious and is a great addition to Vegetarian Stuffed Peppers!
Is brown rice healthy?
Brown rice is a nutritious whole grain! It's a great source of many nutrients such as magnesium, manganese, and vitamin B6 and phosphorous, among others. It's high in fiber, since it contains the bran and germ of the rice granule, which makes it a filling grain that supports heart health, digestion, and blood health.
…