Pan fried tofu, is a simple way to prepare tofu. The end result gives you a golden, slightly crispy tofu bites that will keep you coming back for second servings.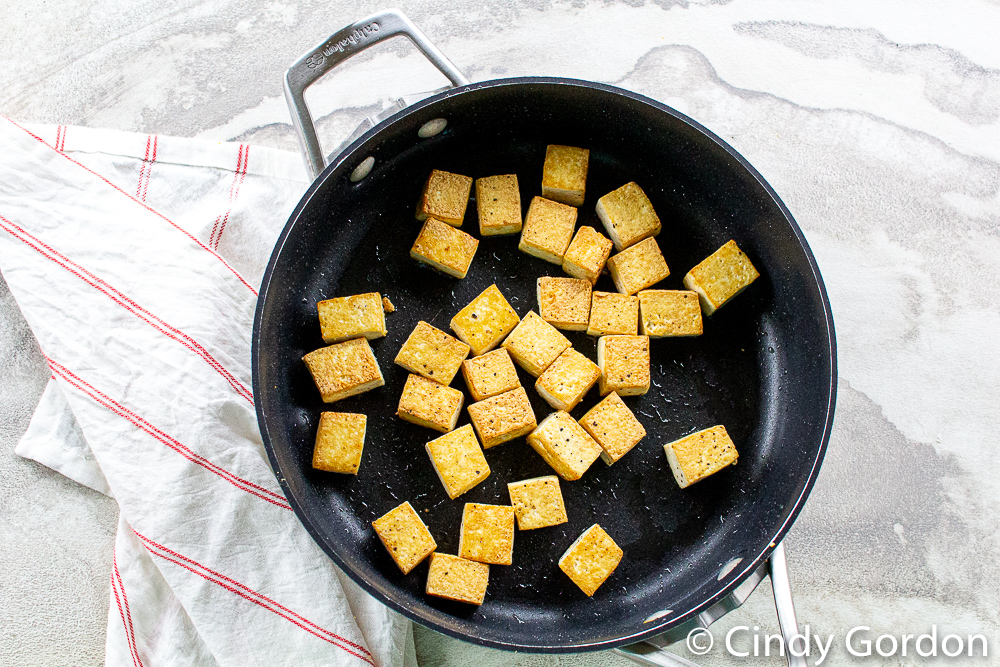 Thank you to EZ Tofu Press for sponsoring this post.
If you have been following me for a little while, you know that I love tofu. As a vegetarian tofu is a great meat-free alternative. Tofu is even increasing in popularity thanks to Meatless Mondays.
After you've made this recipe and you are hooked on tofu, I want to you try some of my other tofu recipes. If you are looking for my tofu favorites, I would suggest Tofu Fried Rice, Sweet and Salty Tofu Bowls and of course Air Fryer Tofu.
…