Air Fryer Asparagus is a low carb and keto friendly option for your family. This easy to make air fryer recipe will be a colorful side dish addition to your next meal.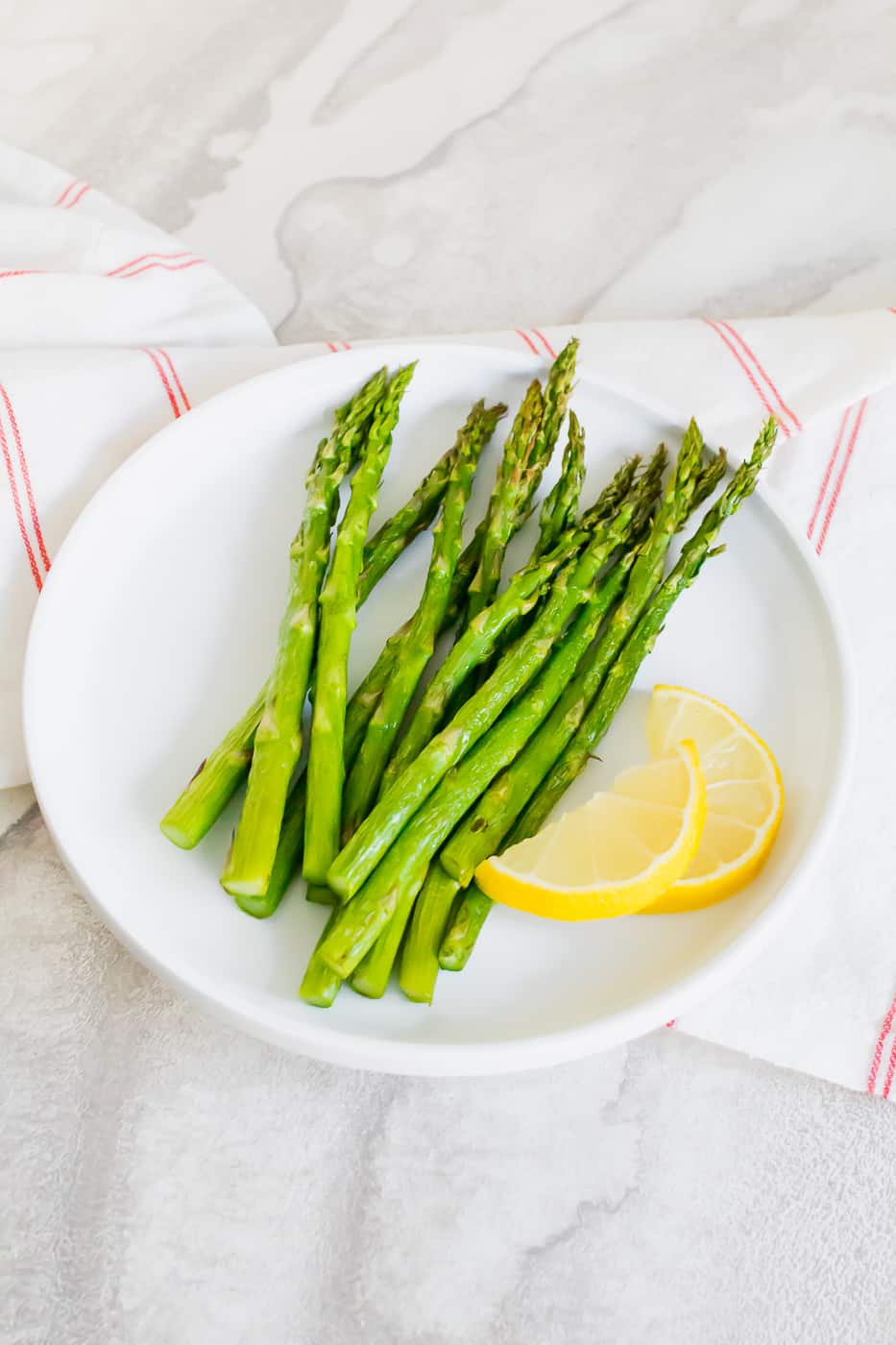 We have a lot of tried and true air fryer recipes such as air fryer hamburgers, air fryer sweet potatoes and air fryer grilled cheese. Now we are adding air fryer asparagus to our growing collection of air fryer recipes.
Asparagus in the air fryer is a healthy and super delicious side dish that will compliment most any other recipe! Literally in 5-8 minutes, you will have delicious air fryer asparagus! If you are following the keto diet you are in luck. This also is a keto asparagus recipe as well! This asparagus is light and tender, and it is never soggy. It is very easy to over cook asparagus but with air fryer asparagus you know what results you will get each and every time.
…