Air Fryer Cauliflower Tacos are delicious veggie tacos that are perfect for any day of the week! These cauliflower tacos are an addicting, easy to make vegetarian recipe.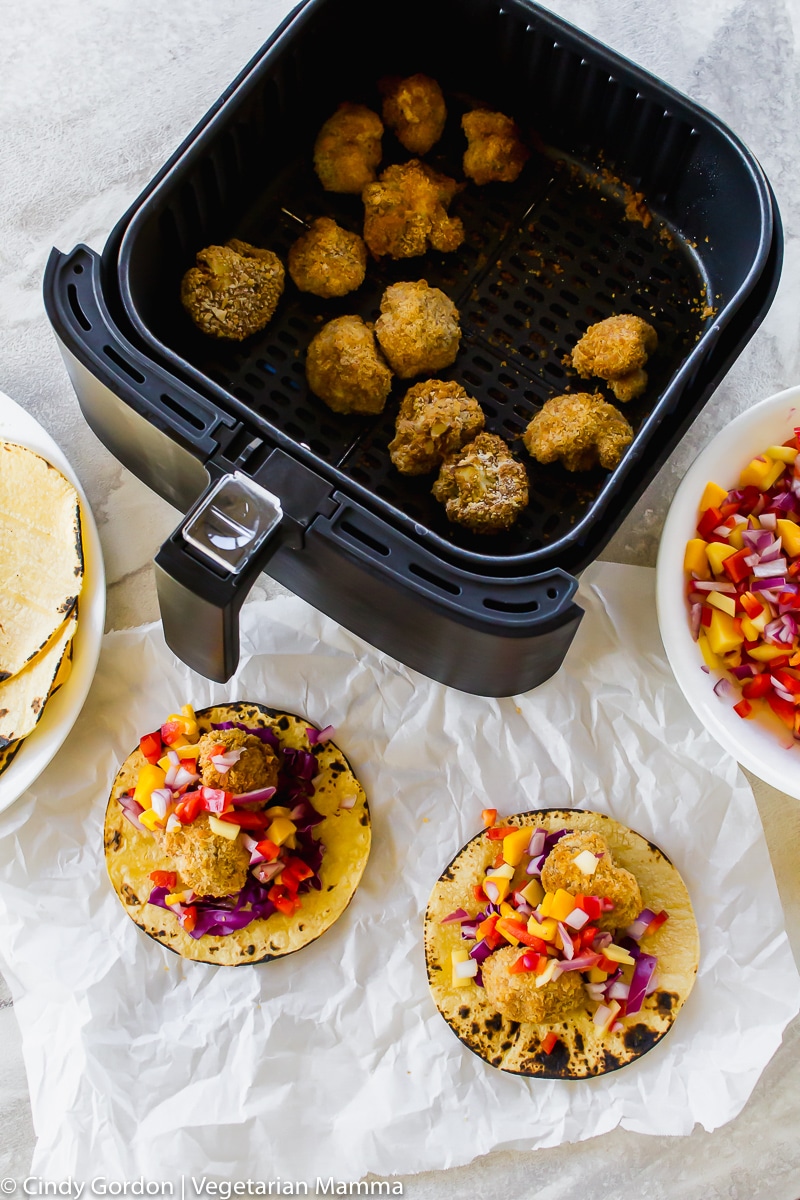 Air Fryer Cauliflower Tacos
Tacos are such a popular type of food! Nearly everybody likes some type of taco! For us, we love vegetarian taco recipes! We are always working to create veggie taco recipes that are perfect for Meatless Mondays and Tacos Tuesday!
If you are huge meatless taco fans like us, you should try our Chili Lime Tacos with Pineapple Salsa, Egg and Quinoa Breakfast Tacos, Veggie Burger Tacos and Black Bean Tacos.
…