Air Fryer Zucchini Fritters is another great way to use your air fryer. This zucchini fritters recipe uses shredded zucchini and fresh corn. You are going to love these zucchini patties.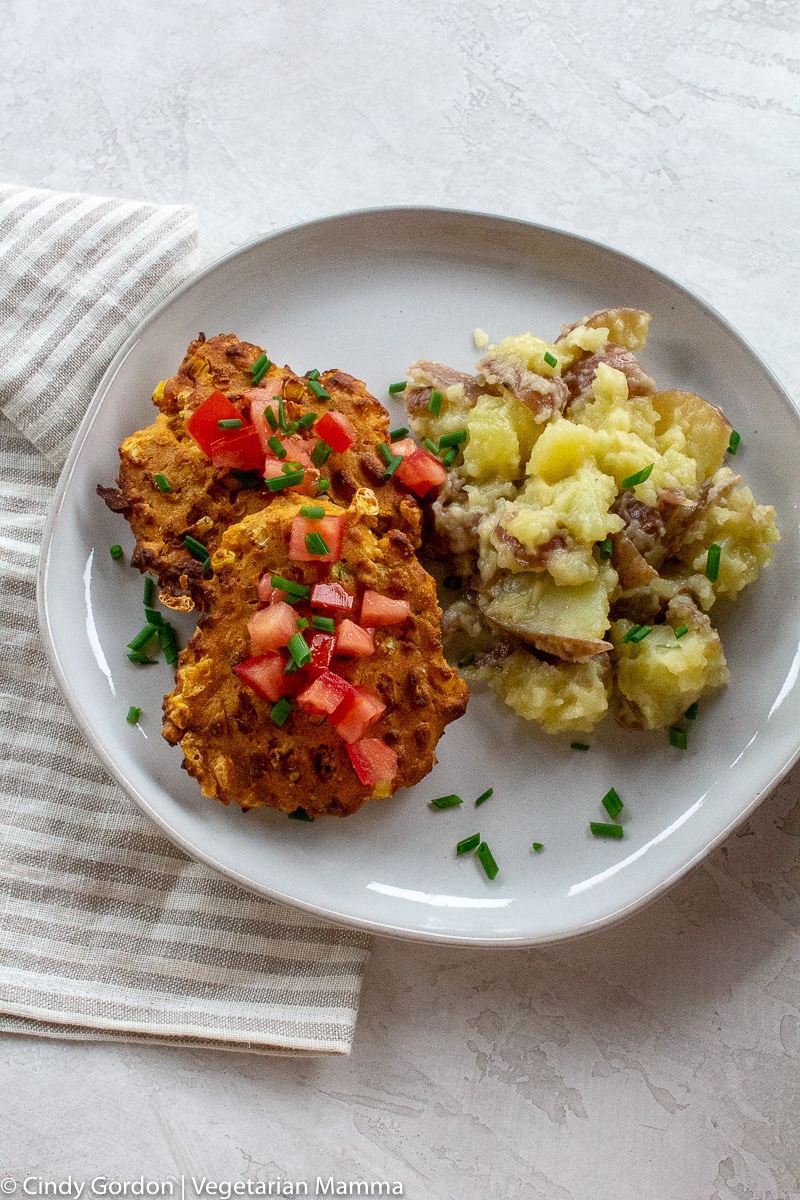 This recipe is adapted from our Zucchini Corn Fritters recipe. We wanted to be able to enjoy these zucchini fritters but without all the oil that is needed to fry them when using the skillet method.
Years ago, we created this zucchini fritters recipe because we wanted a way to use up our garden zucchini. So we were on the hunt to create more shredded zucchini recipes.
…