Tofu Skewers with Satay Sauce, features a delicious and unique nut-free satay sauce recipe. This vegan recipe flips the script on what satay looks like.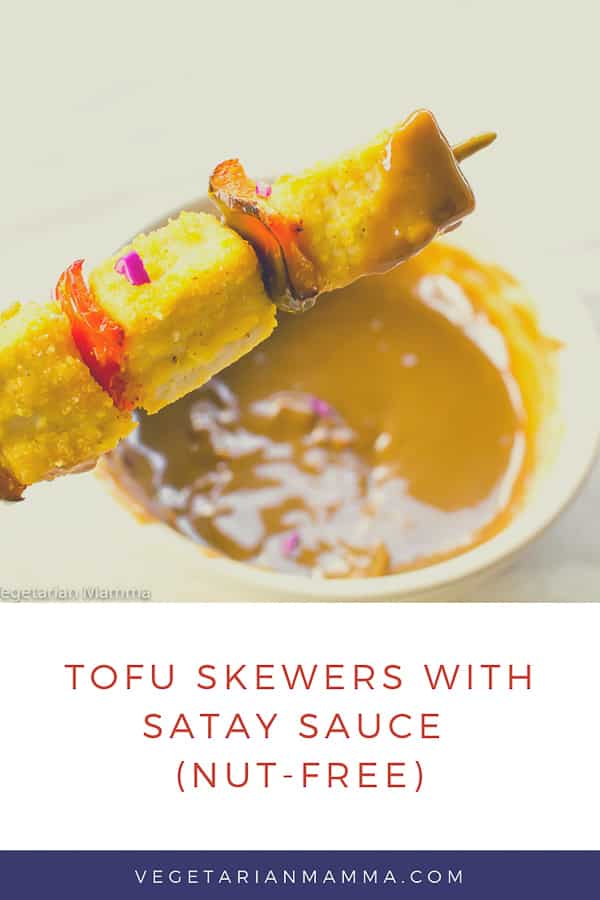 This recipe is sponsored by SunButter. This post may contain affiliate links.
Let's start with the sauce. They say the secret is in the sauce right? And quite frankly sometimes, it is. Especially, if you are trying to avoid a specific allergen. In that case, we don't want it to be a secret. We want to know exactly what is in that sauce.
…