Air Fryer Meatloaf is a game changer. You can really make meatloaf in the air fryer much quicker than a traditional oven. You are going to love this air fryer meatloaf recipe.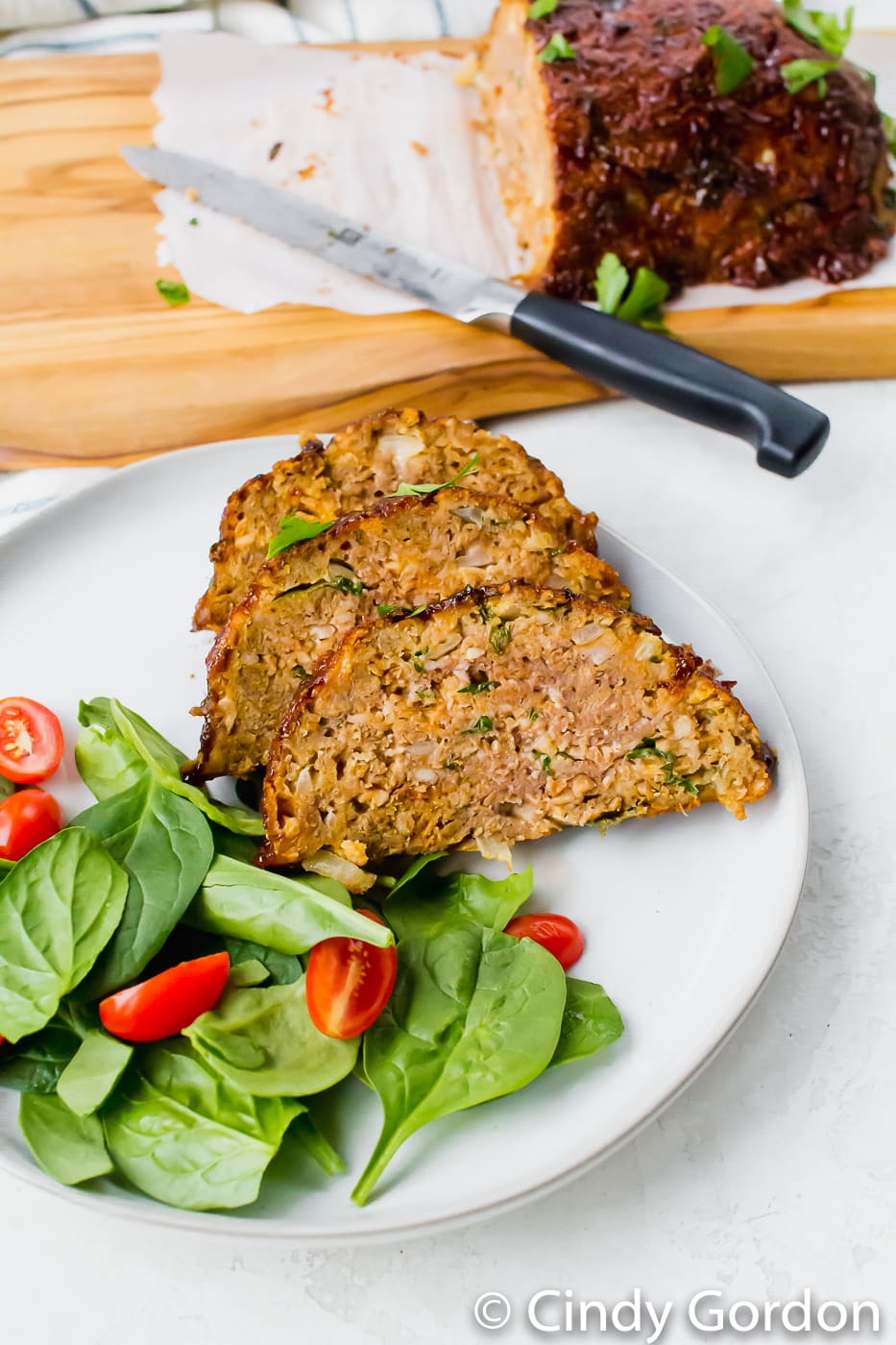 You might be wondering, if I have switched to eating meat? The answer is no. For this particular air fryer meatloaf recipe, I used beyond meat, which is a 1-1 sub for ground beef. So this recipe is versatile, you can use whatever type of protein fits your needs.
If I have your mouth watering of this delicious air fryer meatloaf, you might also want to try our Air Fryer Fried Rice, Air Fryer Seasoned Pretzels and Air Fryer Potato Pancakes.
…