Kale Quinoa Salad is a deliciously easy vegetarian recipe. If you are looking for a lunch recipe, this kale and quinoa salad will become your new favorite!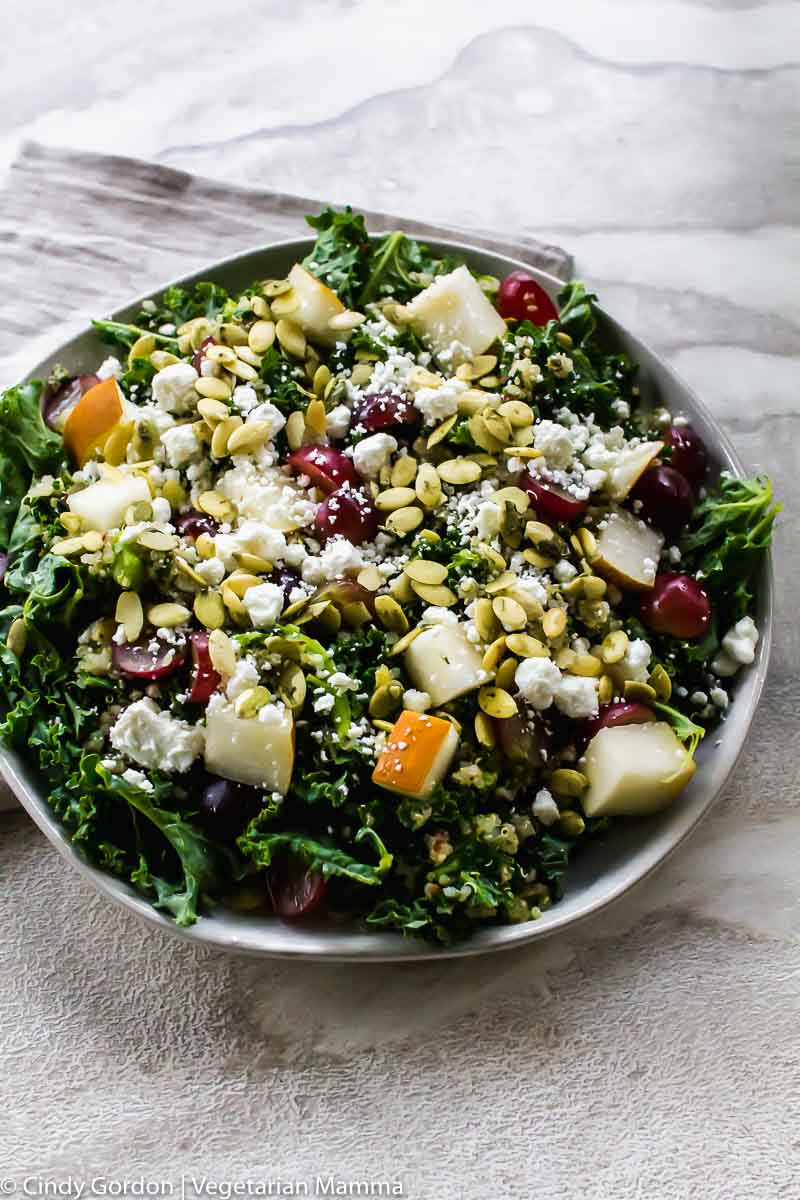 This recipe is sponsored by Path of Life.
Kale Quinoa Salad
I am always on the hunt for new vegetarian recipes. Especially light and easy recipes that I can whip up for lunch.
This kale and quinoa salad, fits the bill for a delicious, quick and easy lunch. If you think a salad won't fill you up for lunch, you haven't tried this one!
…