Tofu noodle bowls are a delicious and easy lunch prep recipe. You can make these tofu noodle bowls at the start of your week and have a tasty lunch all week long!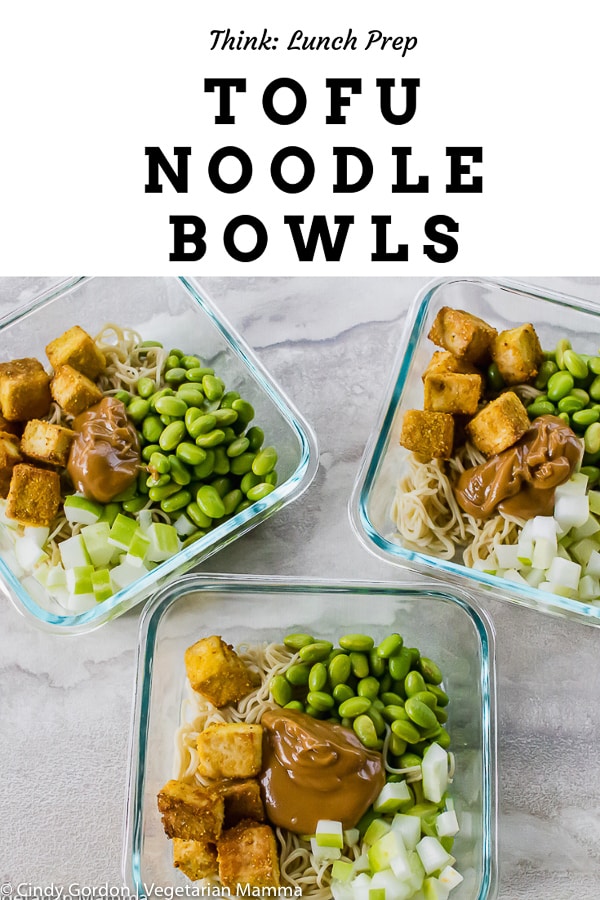 This recipe is sponsored by the EZ Tofu Press. Do you have one? If not, you are missing out!
If you've been reading my site for a while, you know that I am pretty obsessed with three things: tofu, tofu press and my air fryer! Those three things, I am just not sure I can live without!
So if you love those three things as well, you might want to check out my Sweet Potato Tofu Bowl recipe, my crispy tofu recipe, and my tofu skewers with satay sauce recipe!
…