If you're on the hunt for a creative vegetarian dinner recipe, look no further! This BBQ tofu marinade is easy to make and full of sweet and savory flavor!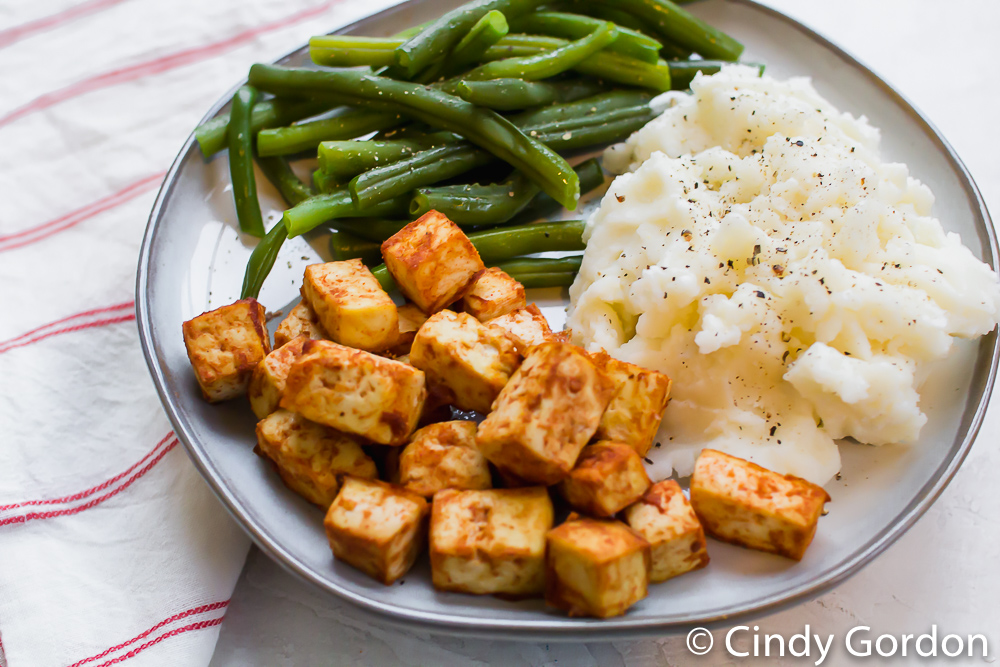 This post is sponsored by EZ Tofu Press.
Tofu marinade recipes are a fun and easy way to add loads of flavor to dinner. My favorite BBQ tofu marinade is super quick to make and requires only 6 simple ingredients. With just 20 minutes in the marinade and 30 minutes in the oven, you can have a sheet pan BBQ tofu dinner that will wow your family!
If you love delicious tofu dinner recipes, check out my sheet pan lemon tofu and beans post!
…