Air Fryer Brussel Sprouts is a simple and easy to make side dish. You will be amazing at the delicious air fryer vegetables recipes!
Making and eating your brussels has never been easier!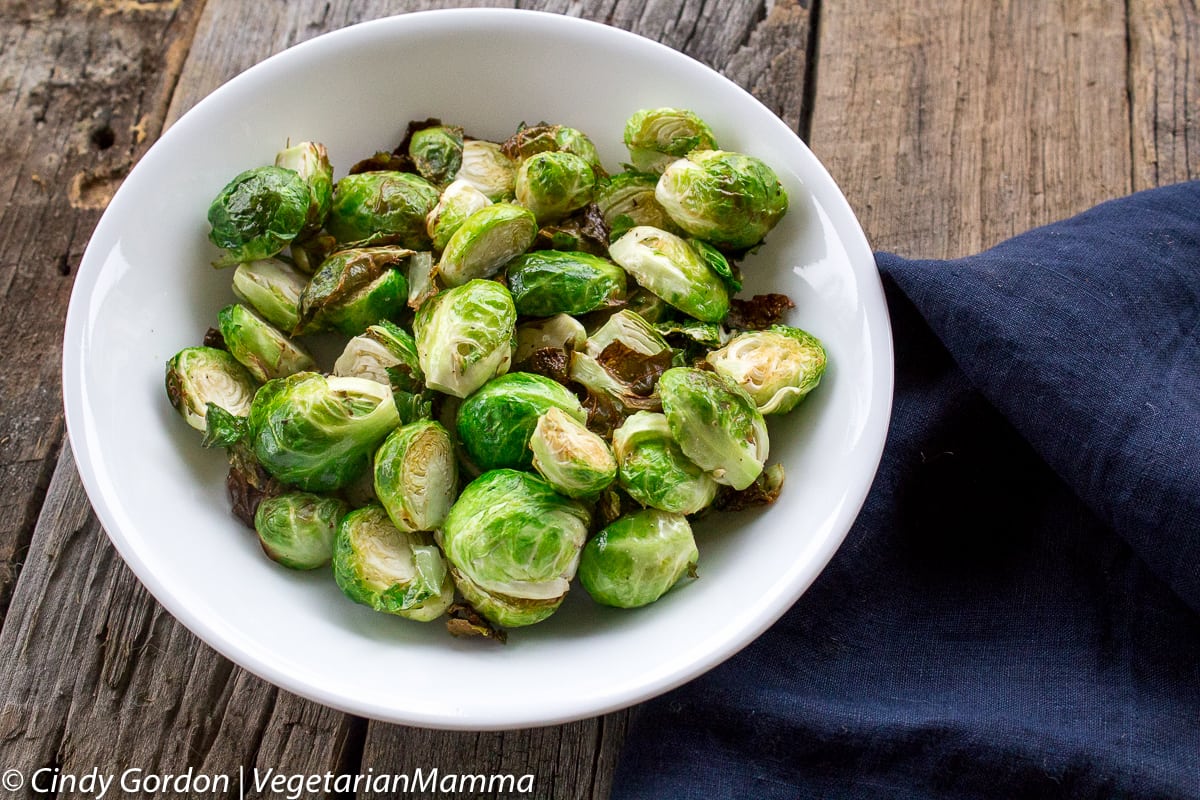 Air Fryer Brussel Sprouts
Growing up, I don't ever remember eating brussel sprouts. I am not sure if we ever had them. It wasn't until I got married and we started eating more vegetables and fruits that I discovered that I loved them!
Now, they do come with a funky smell when you cook them. Have you ever noticed this? I especially notice after I walk out of the house and back in! Kinda like broccoli!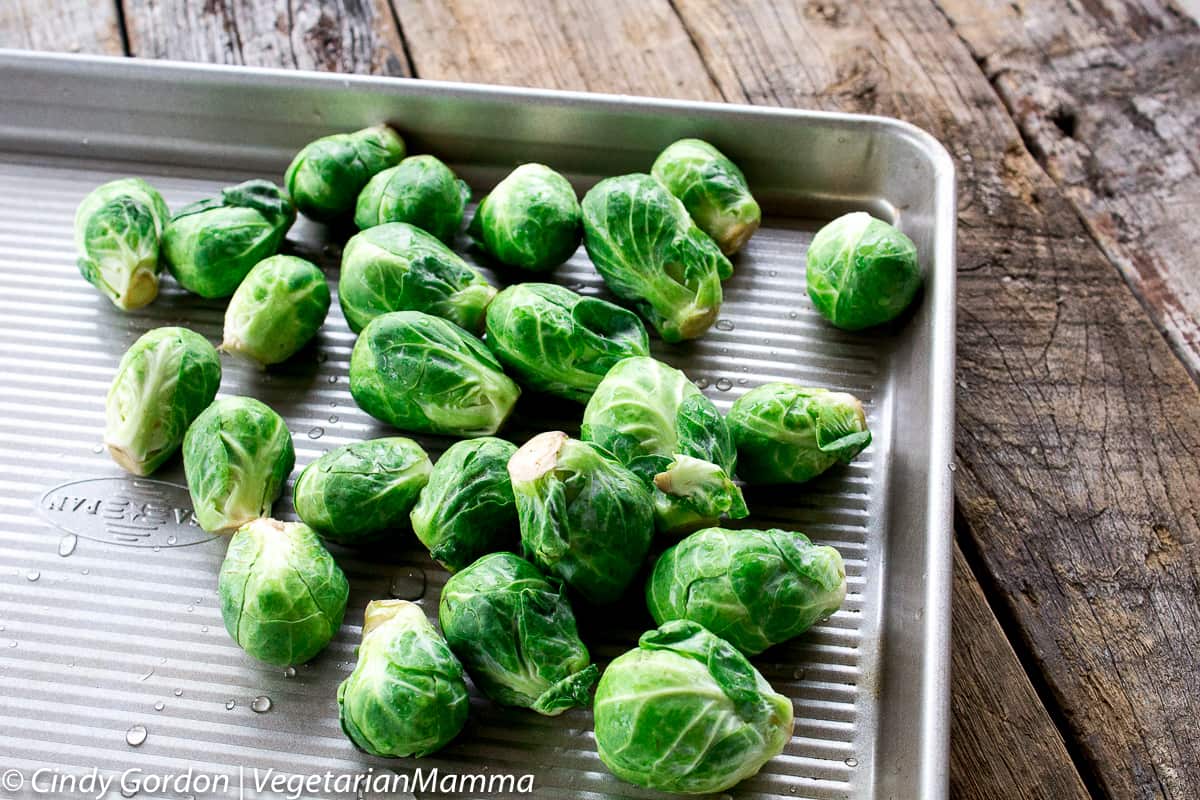 We used our air fryer for the preparation of these brussel sprouts!  I mean, we did make some Air Fryer Baked Potato and some Air Fryer Tofu.


So why not, Air Fryer Brussel Sprouts?! 🙂
I even made you a video to show you how easy this is…check this out
AIR FRYER SUCCESS EACH AND EVERY TIME
I've owned my air fryer now for a while, and I have to be honest…I've yet to find a recipe that I don't love. And did I mention how simple it is?
To say I'm a creature of habit is an understatement. I love being able to cook a meal and know with confidence that it's going to taste amazing each and every time.
With the Air Fryer, I absolutely have no doubts. I know that from the moment I press start, to the moment that I remove the food from the machine, it will be cooked to perfection each and every time.
And trust me when I say that once you try a baked potato in the Air Fryer, you will never want to go back to the oven method. And if you are one that uses the microwave to cook your potatoes, that method will be long gone for you as well!
How long do you Air Fry Brussel Sprouts?
You can cook these little guys anywhere between 8 and 12 minutes.  I prefer mine with a little crunch in them.
So I cook mine to 8 minutes. I'll let you decide how long and just how crispy you'd like your Air Fryer Brussel Sprouts.
If you are looking for an Air Fryer, you can find several choices on Amazon. (affiliate link) 
Side note: If you are in the market for an air fryer, I recently created a post about the best air fryers on the market. The post is based off of reviews from friends, family and online consumers! Be sure to check out the best air fryers on the market!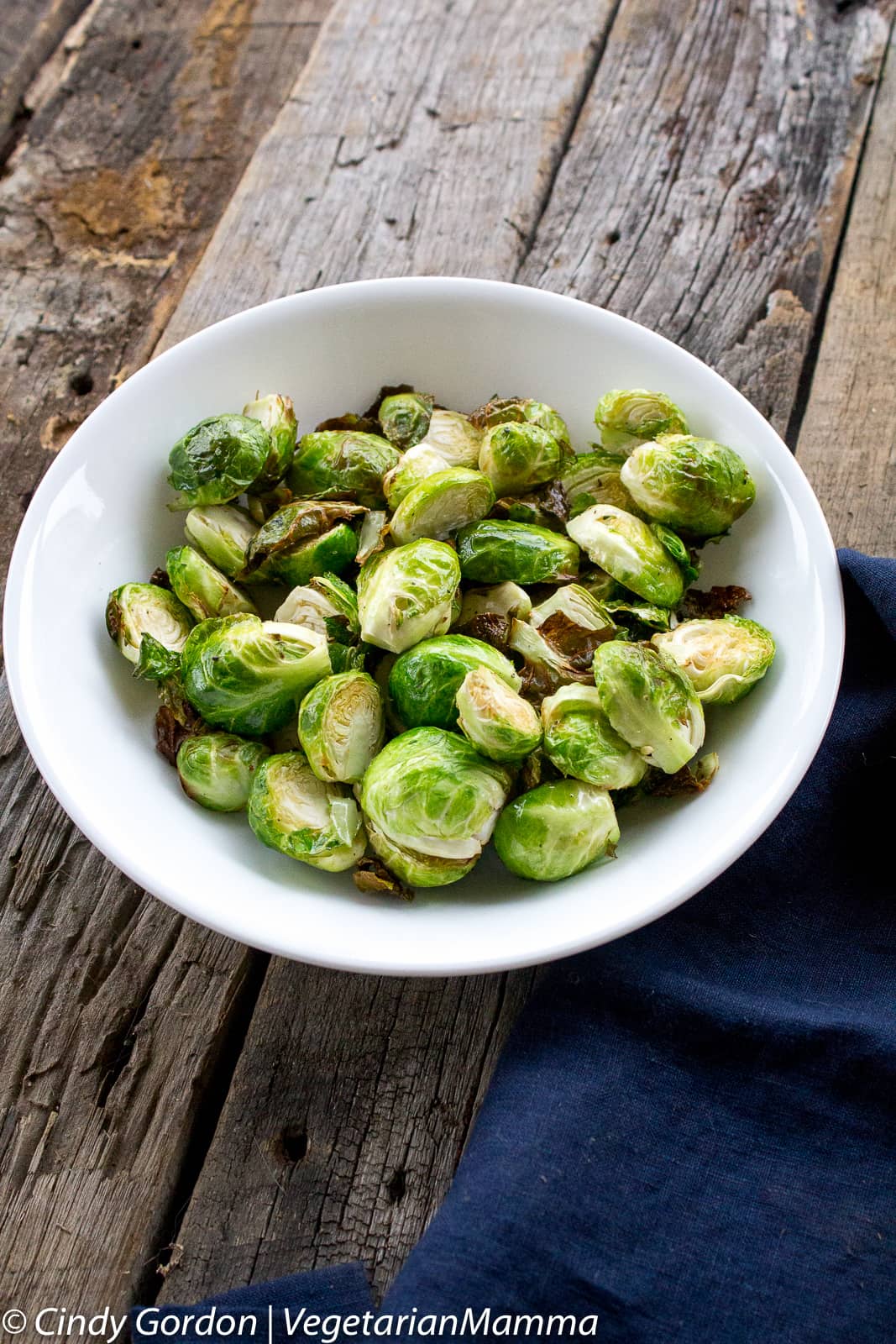 History Time
Brussel sprouts are actually part of the cabbage family. If you really look closely they do resemble the head of a cabbage, don't they?
Brussel sprouts in general have a bad reputation. Society tells us that not too many kids like their brussel sprouts.  I know that when I cook them, they do stink up my kitchen!
Brussel sprouts can have a very strong taste, but that is mostly if they are over cooked.
Can I use frozen brussel sprouts?
You can use frozen brussels and they will completely cook, however you will lose some of the crunch factor! Have you tried this? Drop me a note in the comments!
Soft outside, but chewy inside?
If you like a softer brussel throughout, you can microwave the brussels for a few minutes before air frying. This will help the overall texture to be consistent. These brussels come out soft on the outside and a little chewier on the inside (as the recipe is written). 🙂
Sprouts burning?
Be sure that you are slicing the sprouts in thirds or halves depending on the size of the sprouts. The smaller the pieces the easier they will burn, however the bigger pieces won't cook all the way.  It's a little bit of a game. You can always do a few as a test batch. Sprouts sizes can really vary!
How do I cook without an air fryer?
You can roast your brussels at 425 degrees F for about 20 minutes! Stir once in the middle of the time frame!
Pin these airfryer brussel sprouts for later: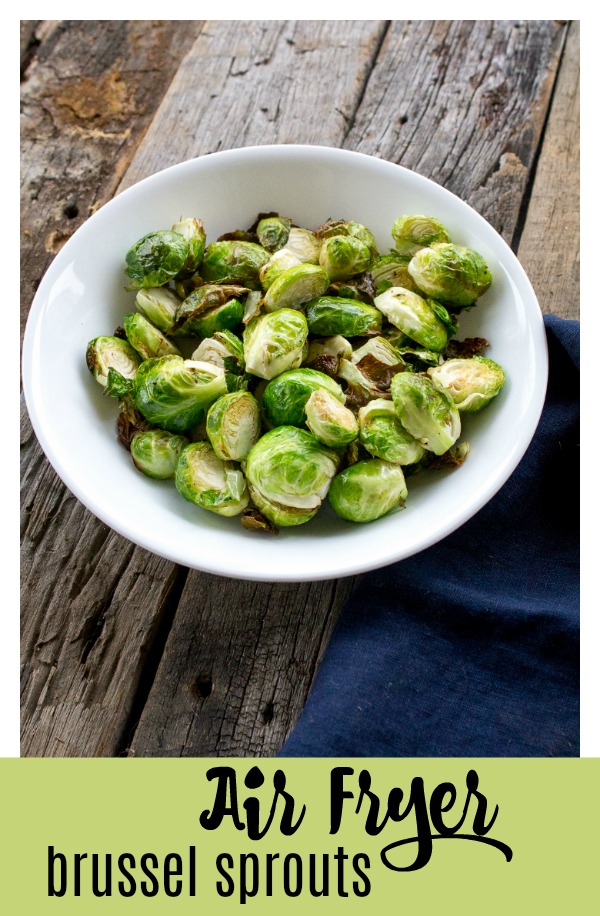 See how easy that is? Looking for other allergy-friendly recipes? All our recipes are nut-free and gluten-free. We also have vegan recipes too!
(And while I'm crazy over my Air Fryer, I'm also just as crazy about my Instant Pot as well. I love gadgets, what can I say? If you are looking for a few instant recipes or easy instant pot recipes, you can check out our instant pot stuffed peppers, instant pot taco soup, instant pot cheesy potato leek soup, instant pot black beans and instant pot leek soup.)
How to make brussel sprouts in air fryer…get your recipe here: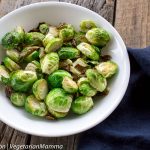 Air Fryer Brussel Sprouts
Instructions
Toss brussel sprouts with olive and salt/pepper.

Place into air fryer basket.

Set air fryer for 400 degrees F and cook 8-12 minutes.

ENJOY!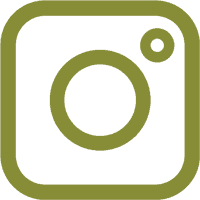 Did you make this recipe?
Be sure to snap a picture and post it to Instagram with the hashtag #VegetarianMamma! I love seeing our recipes being recreated!
---
Let's talk! Leave me a comment below telling me if you are a Brussel Sprouts fan? Have you tried an air fryer yet?