This easy homemade BBQ sauce will leave your mouth watering for more. Perfect for your next back yard BBQ or a meal in!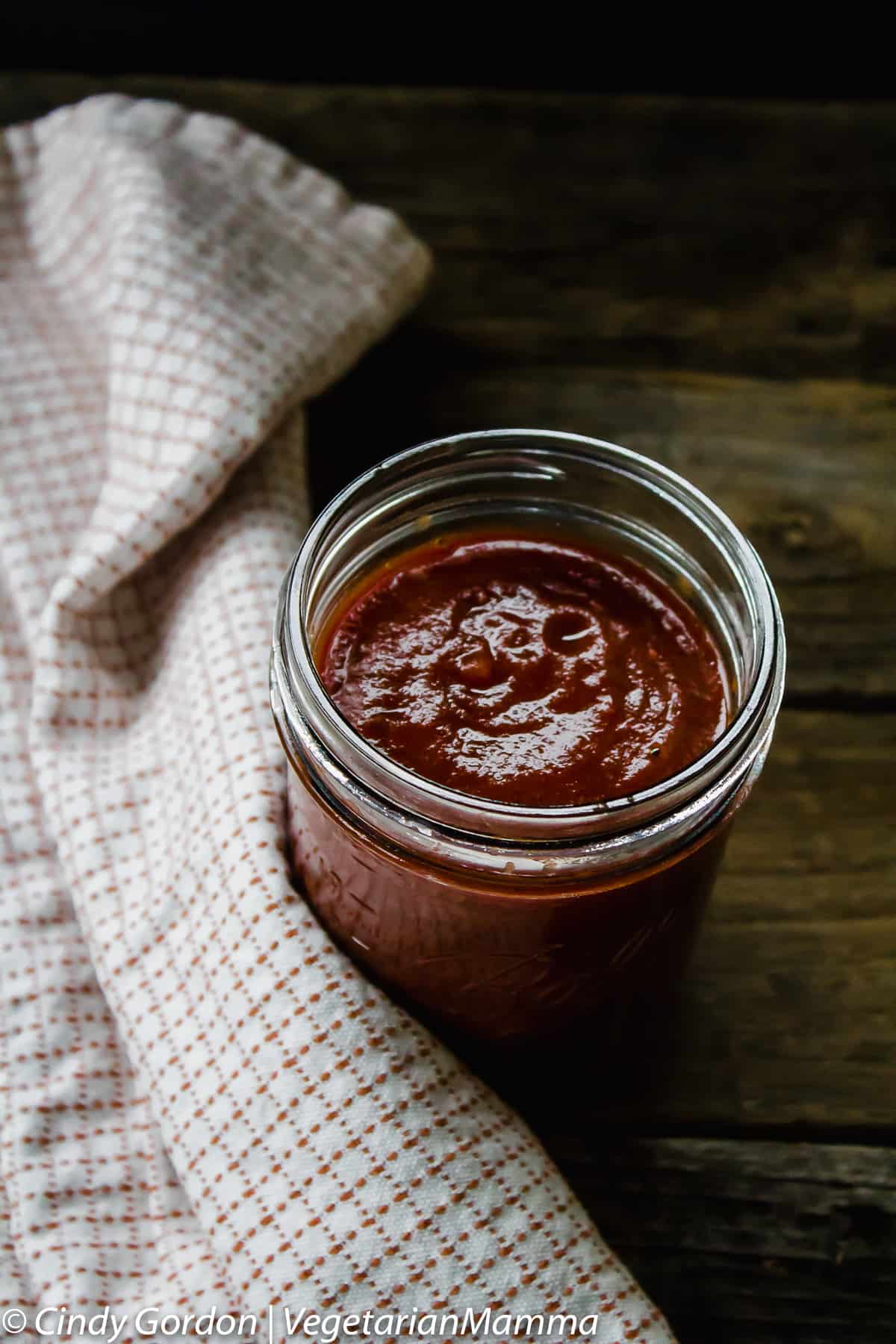 It is easy to by store bought BBQ sauce, but it is also easy to make it at home. The benefit of making your own BBQ sauce at home is that you know exactly what is in it!
You can also adjust the taste if needed. Back in December, we posted about some delicious vegetarian sloppy joes. Within that recipe, it used a homemade BBQ sauce!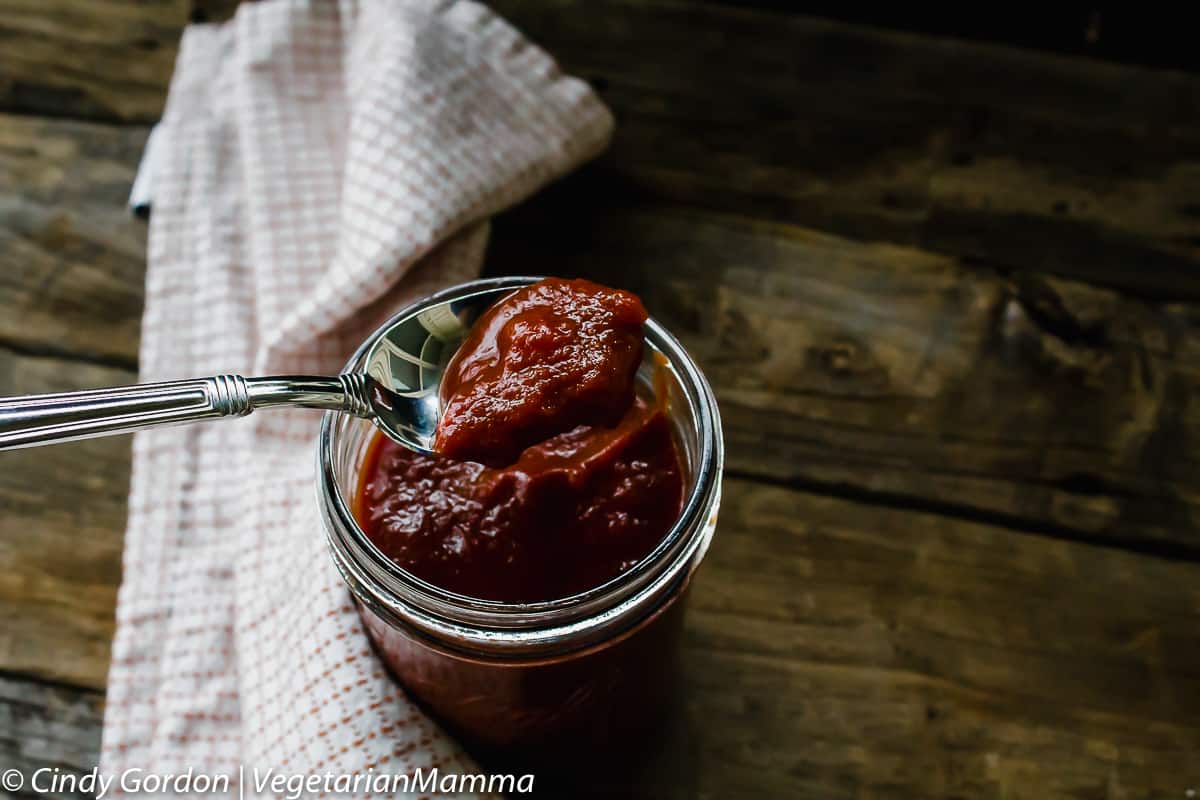 That easy homemade bbq sauce is so delicious, we wanted to give it it's own dedicated post! The sauce is easy to make and lasts about 5 days in the fridge!
You are going to love this, I promise. Just think…what can you use this sauce with? Oh for dipping? This sauce is perfect for dipping!
You can top your burgers, and your other creations. THIS is going to be your new favorite!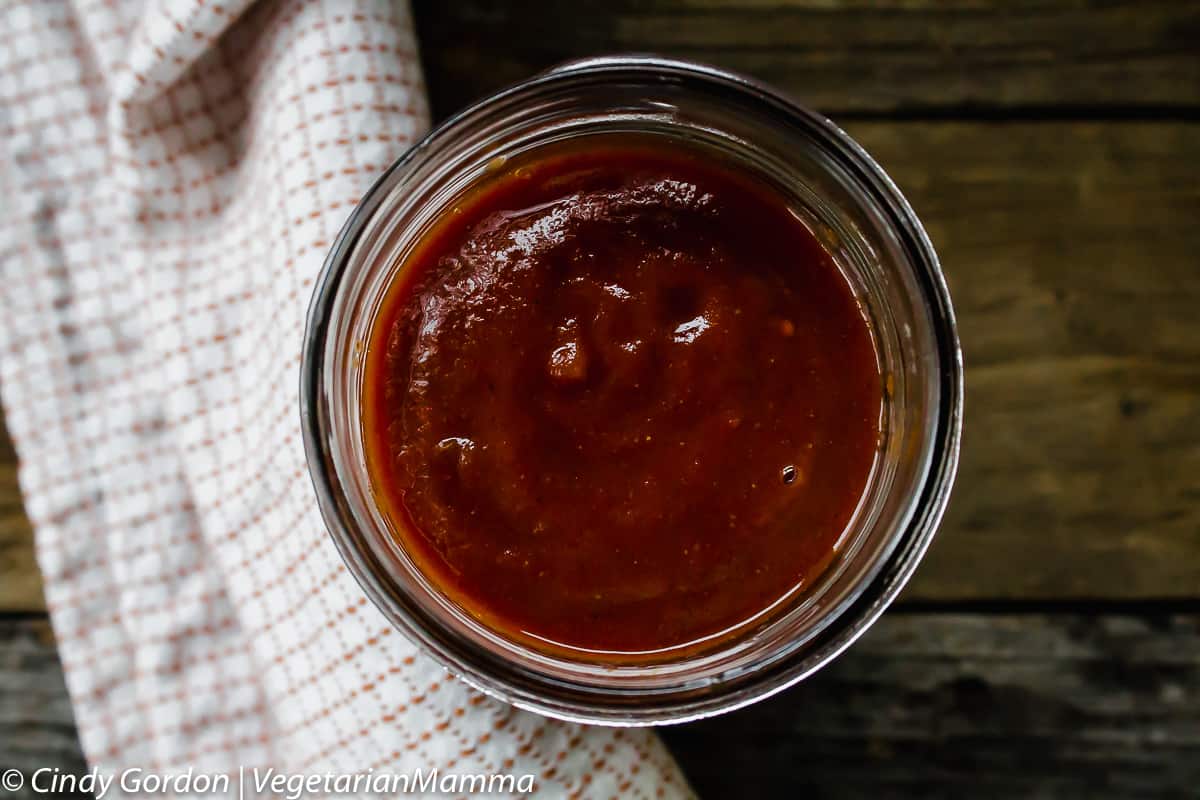 I think it is time to share this easy recipe! Let's do this!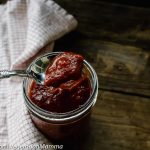 Print Recipe
Easy Homemade BBQ Sauce
Instructions
In a small bowl, combine crushed tomato, ketchup, chili powder, smoked paprika, Worcestershire sauce and sugar. Mix well to combine.

Store leftover sauce in fridge for up to 5 days.

ENJOY!
See how easy that was? Looking for other allergy-friendly recipes? All our recipes are nut-free and gluten-free. We also have vegan recipes too!
Let's talk! Leave me a comment below telling me if you've ever made homemade BBQ sauce? I'd love to know what you'd put your sauce on!