Homemade Elderberry Syrup is a cost-effective way to enjoy the benefits of Elderberry Syrup at home. Whether you are using it for overall wellness or as a tool to fit against colds, this recipe is delicious!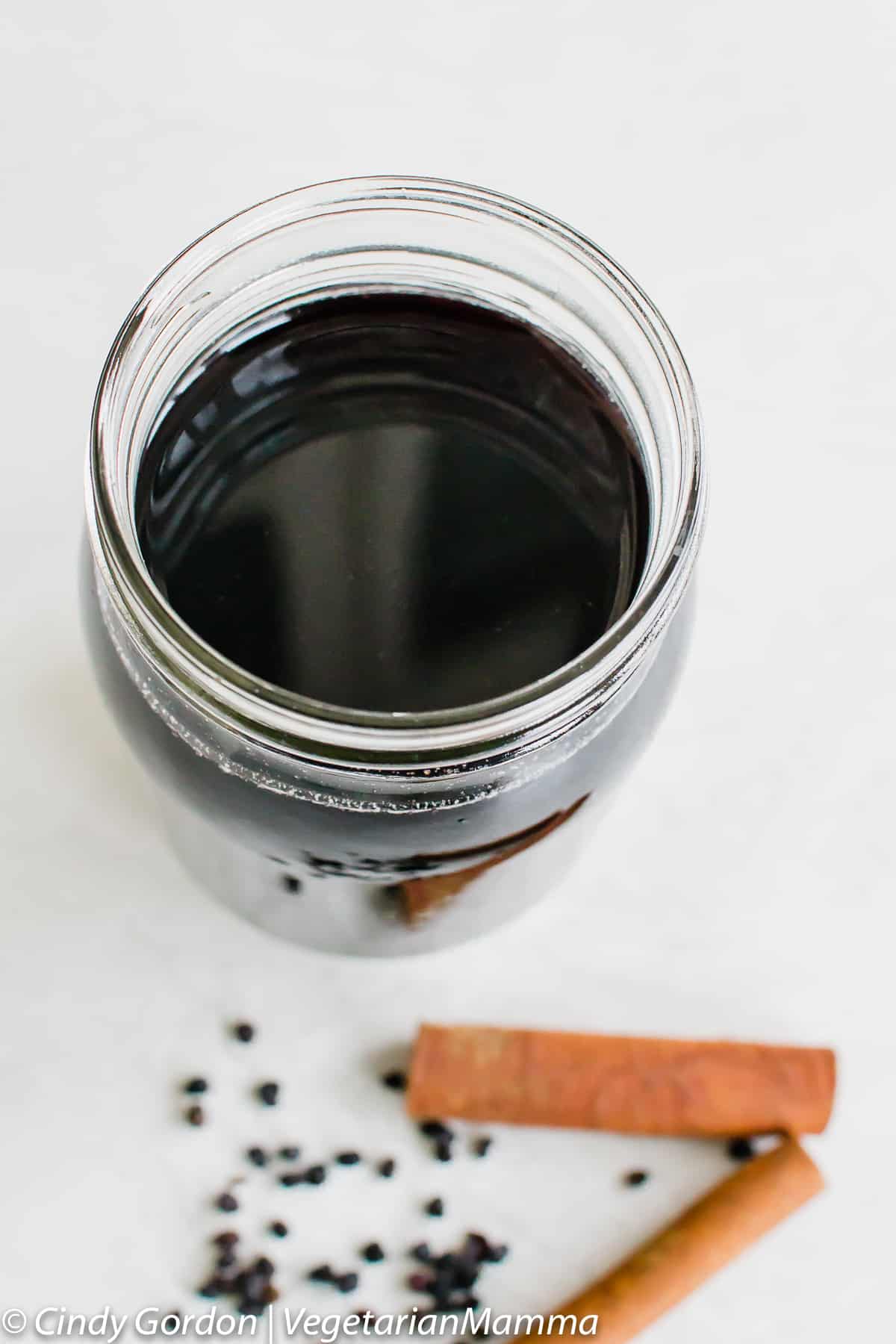 Homemade Elderberry Syrup
I have been reading and hearing so much about Elderberry Syrup! I read that people use it to help to shorten exposures to colds, flu, allergens, etc.
And while I know it can be bought at the store, where's the fun in that? The idea of being able to make Homemade Elderberry Soup is one recipe that I'm 100% excited to share with you.
It's actually quite simple to make, and it doesn't really take all that long, either. Plus, the benefits and pride of being able to make it homemade are what truly sets this recipe apart.
If you've always been curious about making your own homemade elderberry syrup, this is the recipe for you.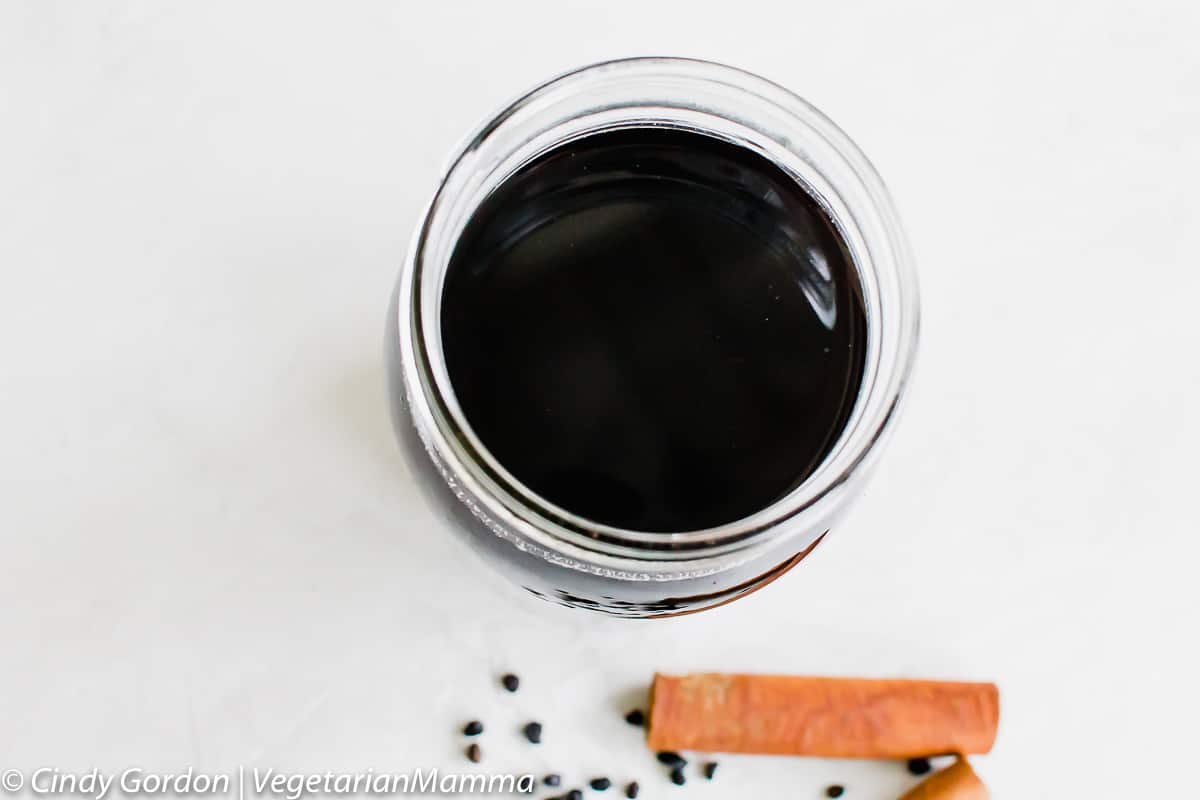 I can't make any claims myself (since I am NOT a doctor), but I can tell you that I used store bought syrup (mega expensive) but it kept me feeling good and healthy! So I decided to make my own.
**Update – We recently updated this post with new pictures. THIS is a staple in my home. I take those almost every day and when I am sick…multiple times a day! My kids love it as well!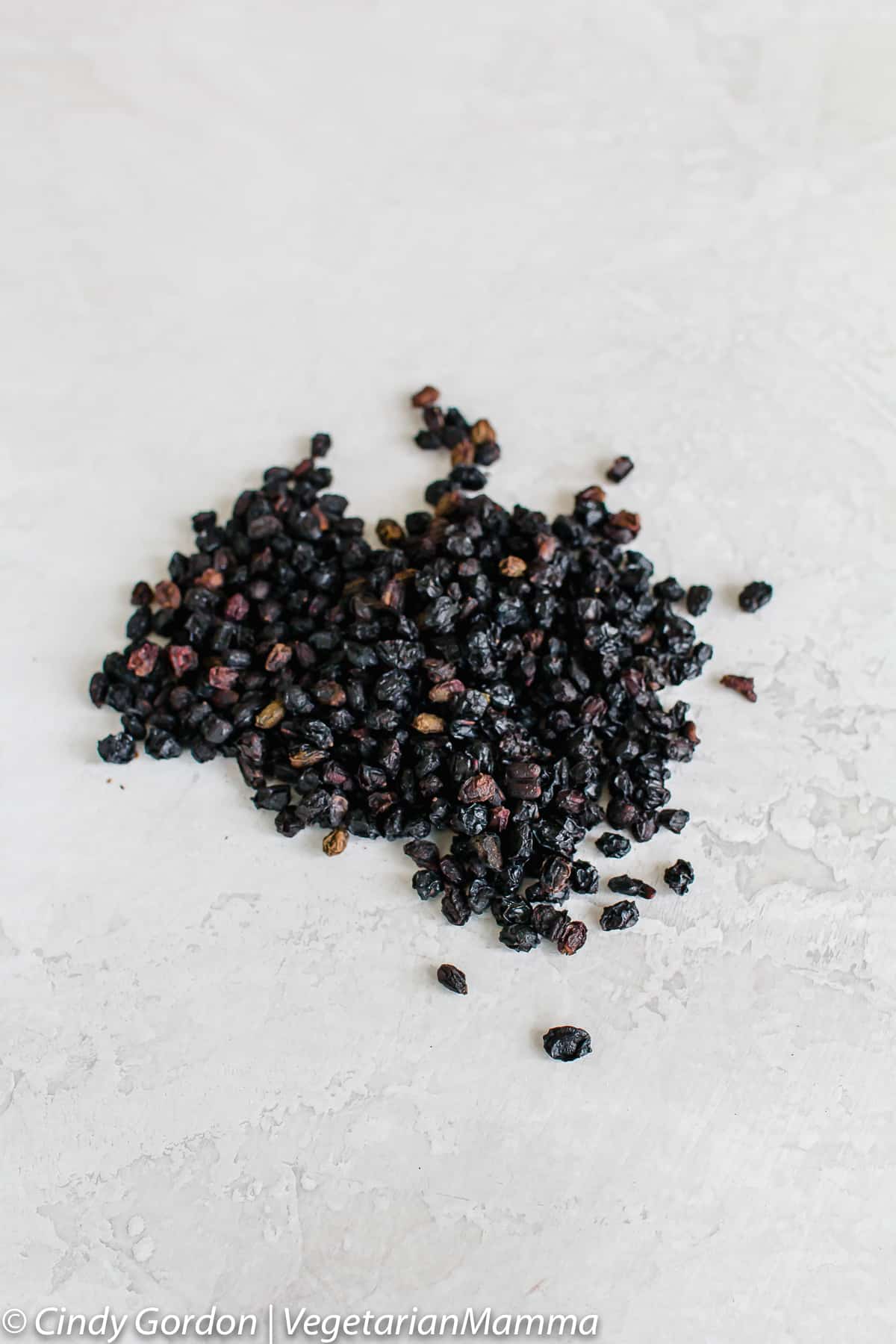 I purchased my whole elderberries (ad link) from amazon.com You can get them in the organic or conventional variety. (ad link)
I also use cinnamon sticks in mine! The taste of cinnamon is always a great addition and can add a whole other element of flavor to this elderberry syrup recipe!
Looking for other elderberry recipes and articles?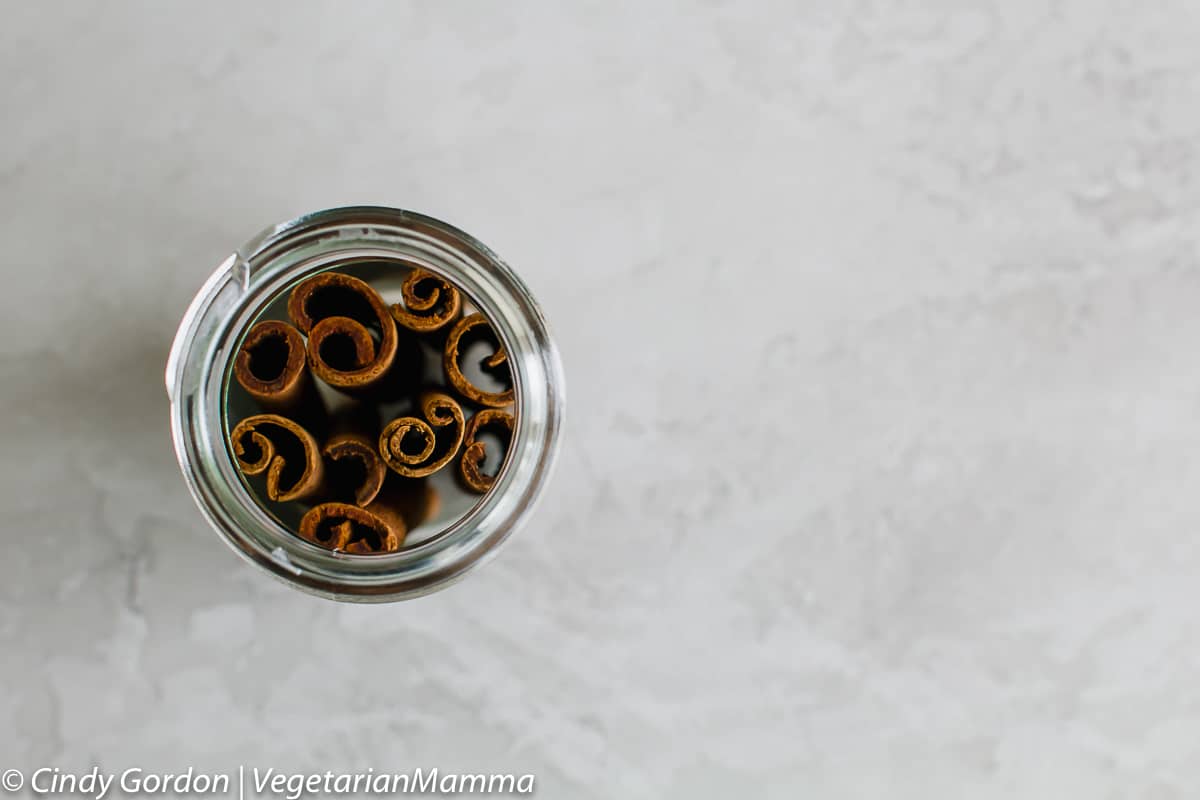 There are several health benefits of cinnamon. I love the addition of the cinnamon taste into our homemade elderberry syrup, however, there are great things that cinnamon can do for you!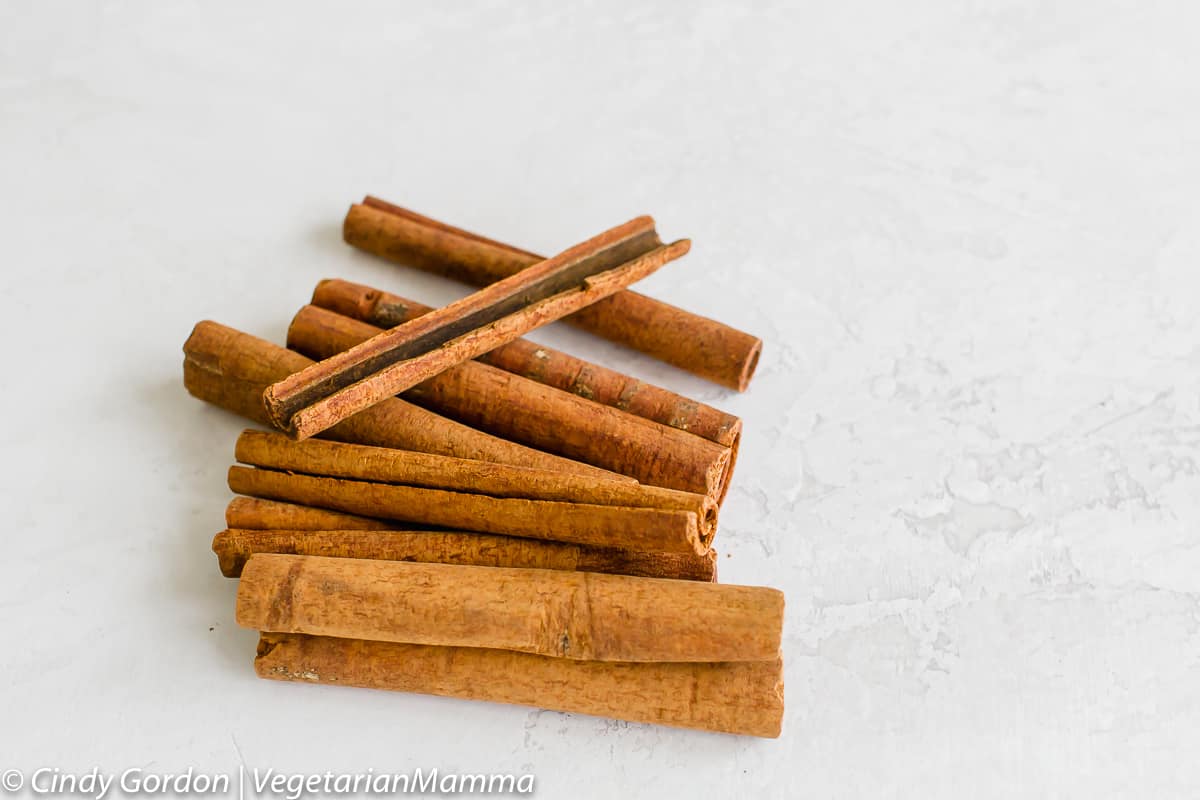 What are the health benefits of cinnamon?
It has been said that cinnamon helps to fight colds and viruses. It also ranks well in protective antioxidants!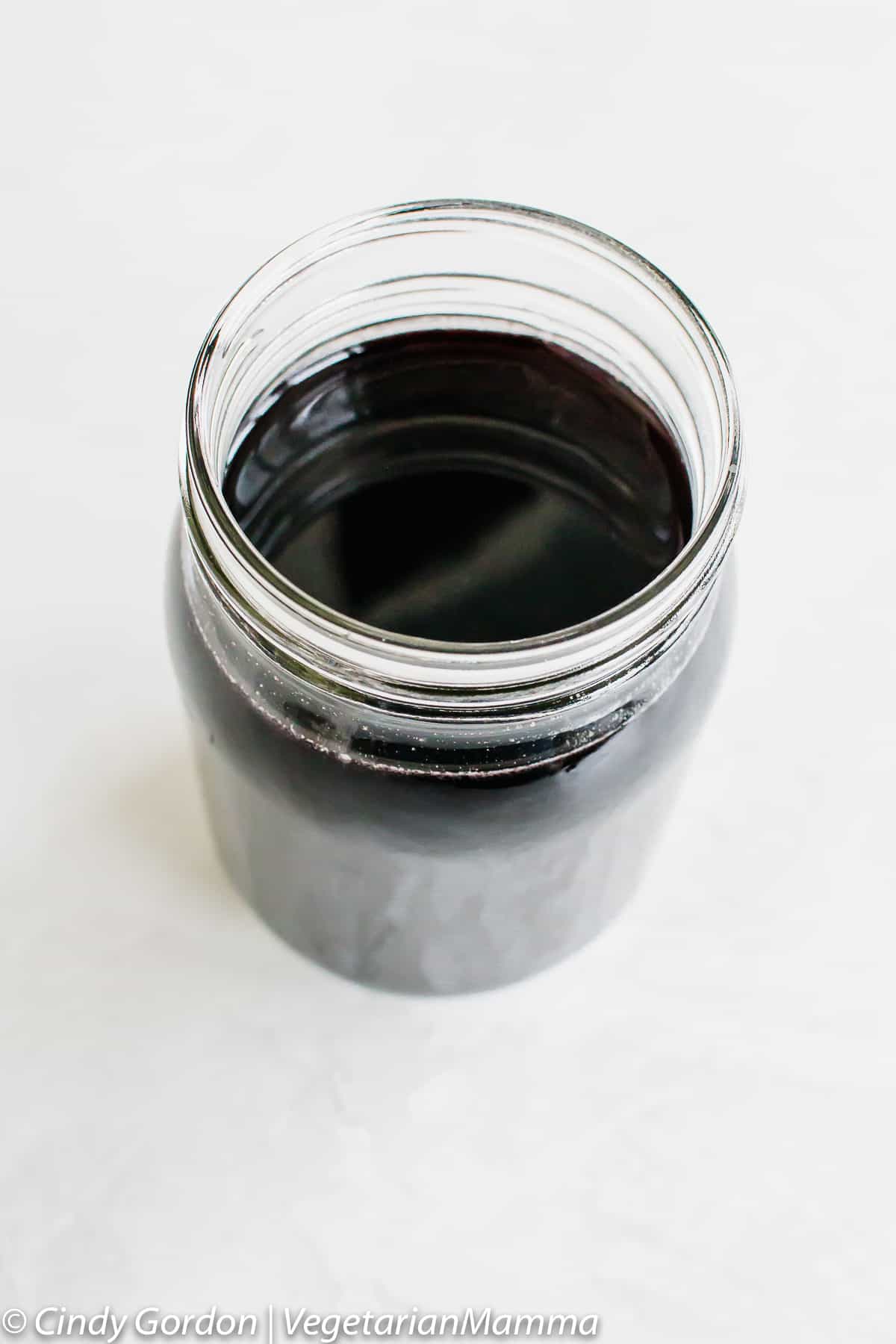 What are the benefits of elderberry?
There are many claims of health benefits out there supporting the use of elderberry. Please keep in mind that it is imperative to consume only cooked elderberries and that I'm not a doctor, nor do I back up any of these health claims.
Elderberries may help:
Shorten the timespan of colds and flu symptoms
Help your immune system stay strong to stay healthy
Again, these are varying ways that people tend to relate elderberry to helping. It's always best to do your own research and come to your own conclusion.
Are elderberries safe to eat?
The cooked berries are often eaten in various forms, but again, the key is that the berries must be cooked. You cannot eat elderberry straight off the plant.
What are the main ingredients of homemade elderberry syrup?
The ingredients are basic. Just add water to the elderberries and cinnamon sticks. Bring to a boil, then simmer.
Can it be any more simple?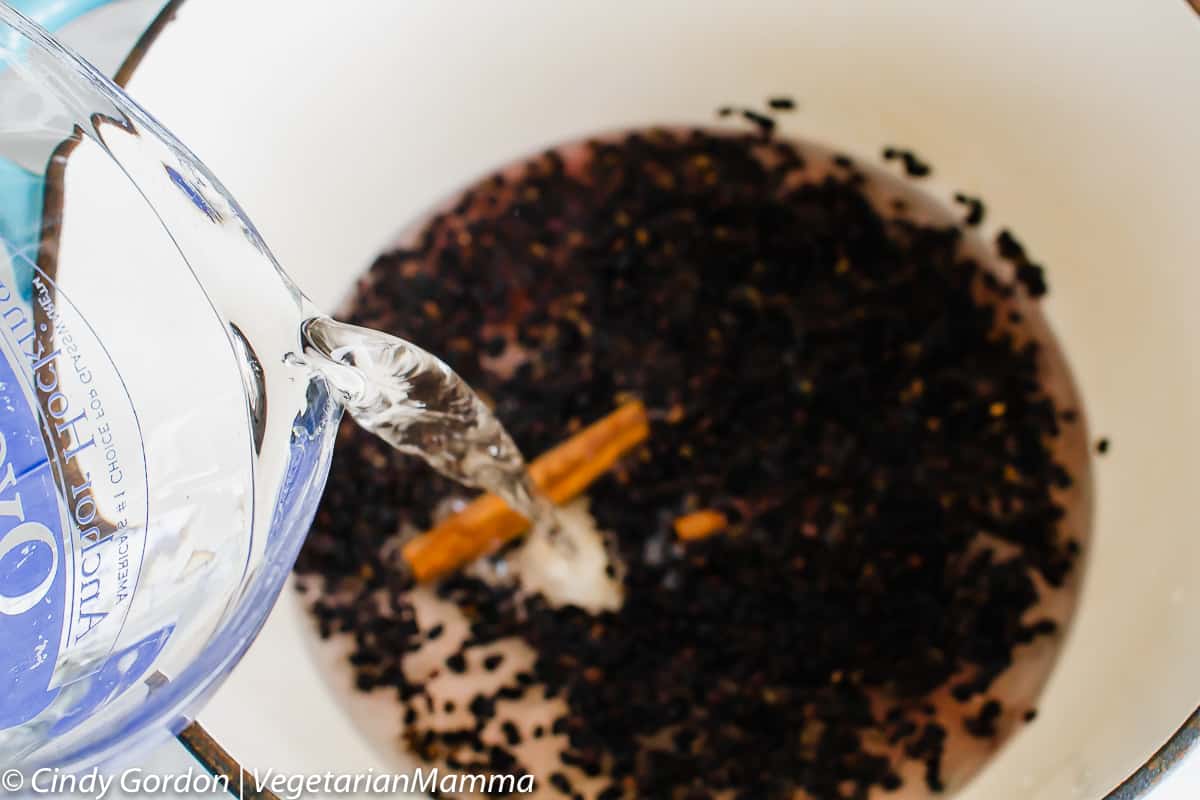 Pin this elderberry syrup recipe for later:

Another great pin image for this homemade Elderberry Syrup

Without further ado, here is the simple and easy homemade elderberry syrup recipe for you to make on your own! I hope you love it as much as we do!
HOMEMADE ELDERBERRY SYRUP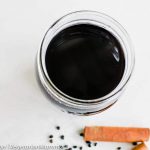 Print Recipe
Homemade Elderberry Syrup
I am not sure on the life of this syrup, however mine has kept for a month in the fridge!
Ingredients
Instructions
Put your elderberries, cinnamon and water into a pot.

Bring to a boil and then simmer for about 1 hour. You are looking for the liquid to reduce by almost half.

After it has reduced, remove from burner to let cool.

Strain out berries and cinnamon sticks.

Pour honey into the jar in which you are going to store your syrup. When syrup is cool enough to touch (not cold, but not too hot) add to honey.

Stir until mixture is blended.

Store in refridge!
Nutrition
Calories:
49
kcal
|
Carbohydrates:
13
g
|
Sodium:
3
mg
|
Potassium:
8
mg
|
Sugar:
12
g
|
Vitamin C:
0.1
mg
|
Calcium:
7
mg
|
Iron:
0.1
mg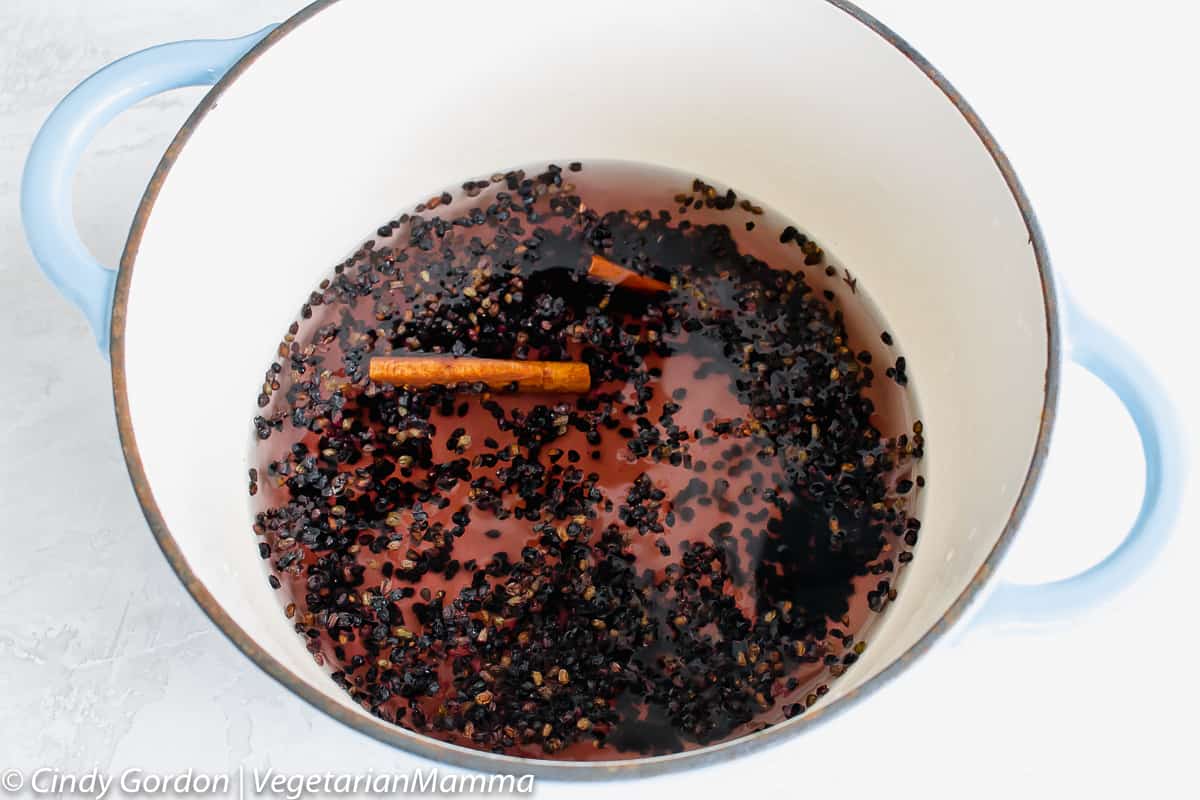 This post does contain an affiliate link to Amazon.
Looking for other allergy-friendly recipes? All of our recipes are nut-free and gluten-free. We also have vegan recipes too!