Still wondering what super bowl recipes to make on the big day? Check out these easy air fryer super bowl recipes to WOW your guests.
Air Fryer Super Bowl Recipes
Football Games call for good friends, a good TV, and great food! Whether you're heading out to tailgate or having a party, you'll be sure to find delicious, air fryer recipes here!
Let me just admit it here, that I love my air fryer. I think it has become fairly clear over the past year or two that I LOVE this kitchen gadget.
It was originally a Christmas gift that my mom bought my husband and I. She always likes to get us things for our kitchen. One of her friends suggested this oil less fryer! So off to Kohls she headed with her coupon and got us one!
While I'd read all the rave reviews about how amazing the air fryer truly was, I seriously had NO idea how much I'd really love it! From the moment I unwrapped the gift, my mind was already racing with everything that I couldn't wait to cook in it.
Trust me when I say that if you've been on the fence about purchasing an air fryer, encourage yourself to go ahead and make that buy. Once you use it just ONE time, you'll be wondering what took you so long to make that decision!
Honestly, at this point in time we couldn't be more thankful we were gifted an air fryer. We love our air fryers. Yes, we do have MORE than one!
These air fryers have come staples in our home. Many people ask how we store them. We actually do not have a lot of counter space, so we keep them in our laundry room. (which is slowly turning into a second pantry!)
Side note: If you are in the market for an air fryer, I recently created a post about the best air fryers on the market. The post is based off of reviews from friends, family and online consumers! Be sure to check out the best air fryers on the market!
For us, we love to use our Power AirFryer XL (affiliate ad link) Yes, so that makes all of our air fryer recipes, specifically power air fryer xl recipes! We also own a Cosori Air Fryer, which you can also buy on Amazon! (affiliate ad link).
Here are MY choices of DELICIOUS and EASY air fryer recipes for game day!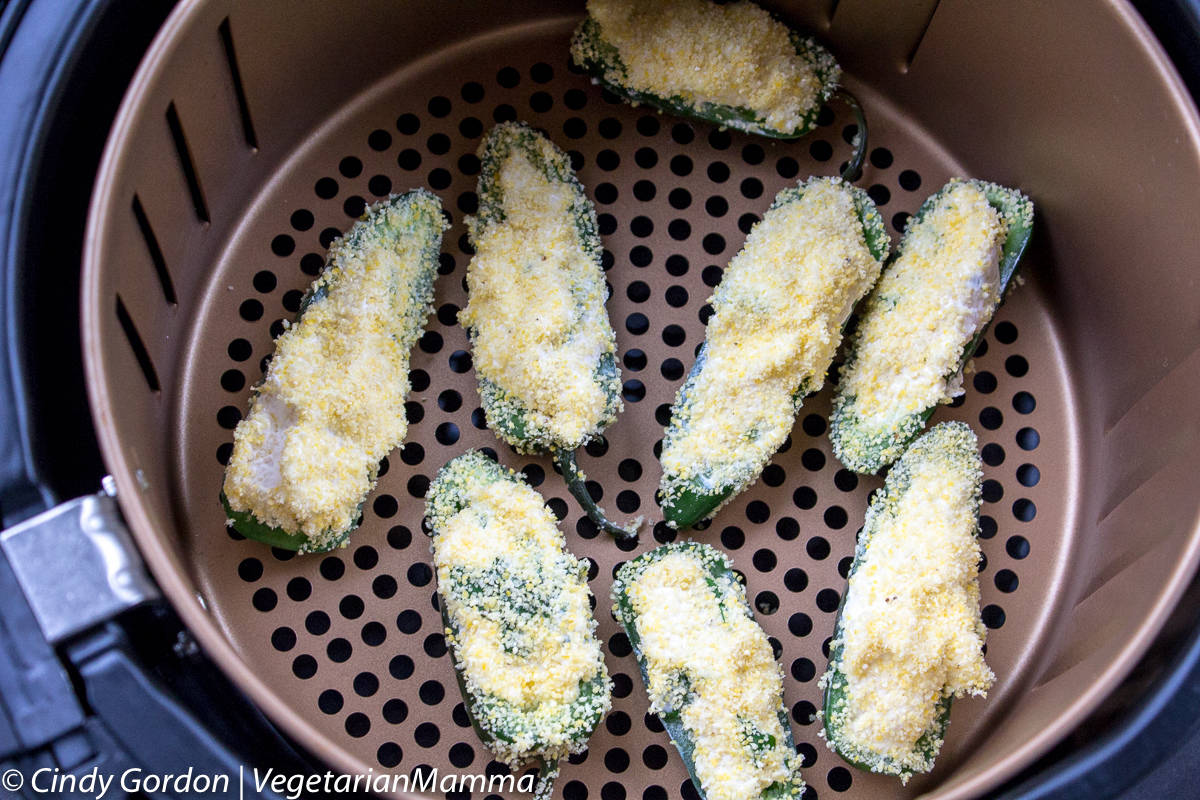 These Air Fryer Jalapeno Poppers are pretty amazing. They are a spicy, mouth watering, naturally gluten-free snack! We also offer up traditional oven instructions too!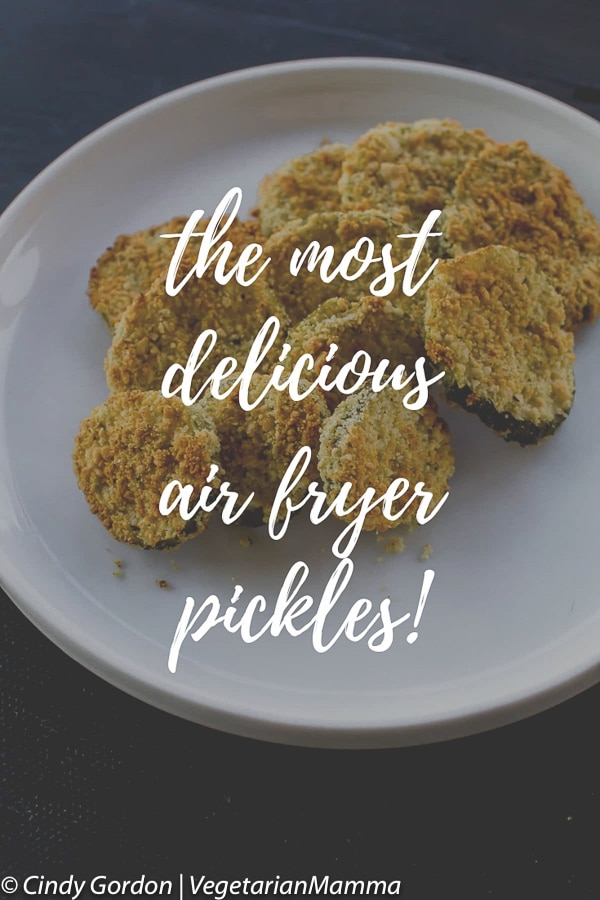 Are you craving a delicious crispy fried pickle chip? This air fryer pickle recipe is extremely easy to make.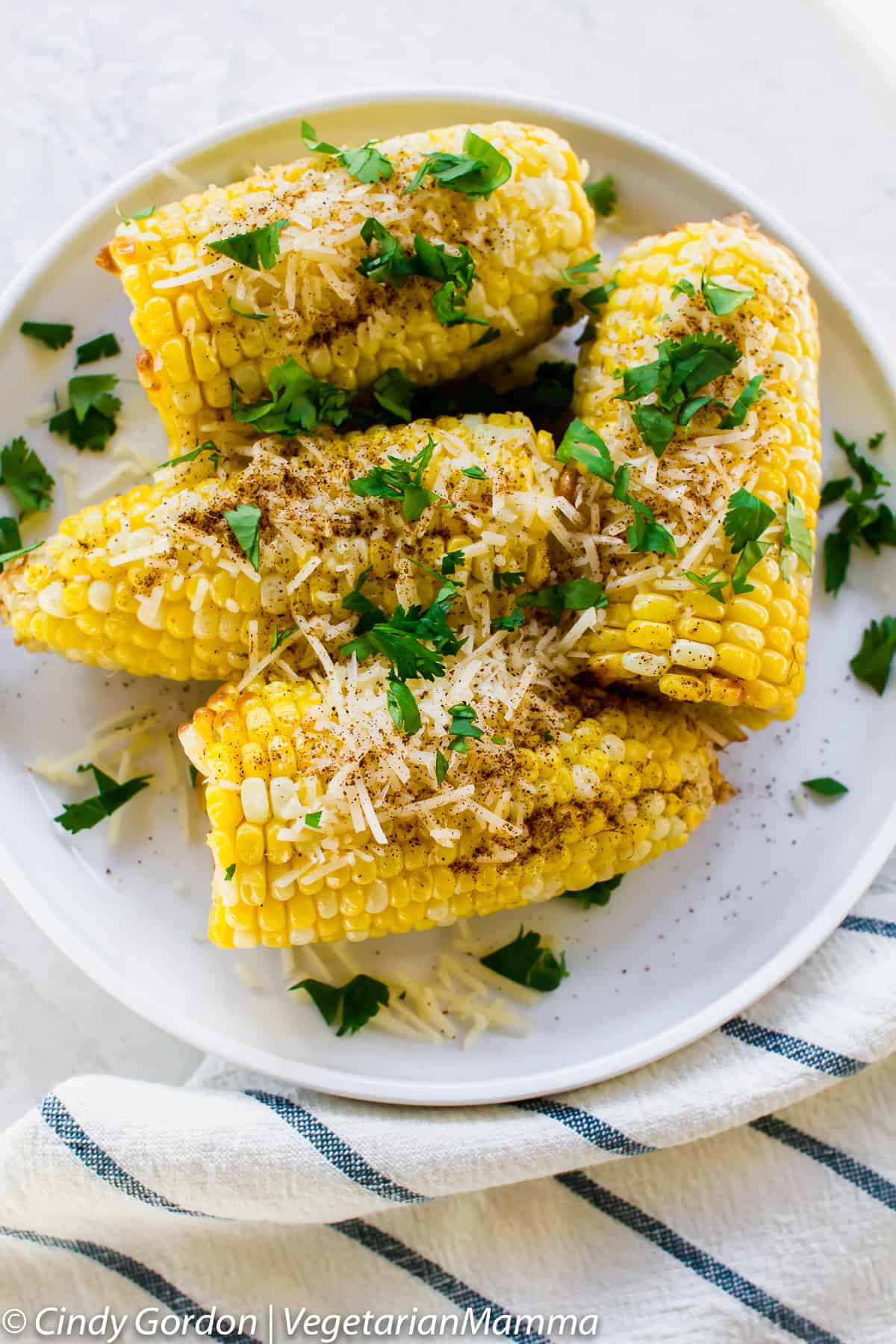 Air Fryer Mexican Corn on the Cob
Air fryer corn on the cob is the quickest and most delicious airfryer recipes to date. The airfryer quickly roasts the sweet corn, fresh or frozen, into an irresistible side dish!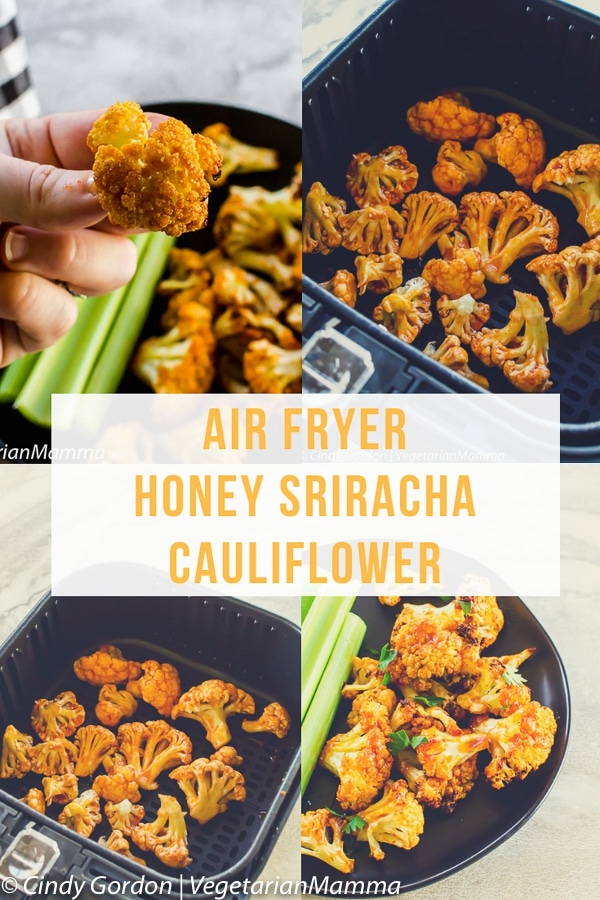 Air Fryer Honey Sriracha Cauliflower
Air Fryer Honey Sriracha Cauliflower is a delicious spicy air fryer recipe topped off with a sweet and spicy Sriracha sauce. This vegetarian air fryer recipe is a winner for game day!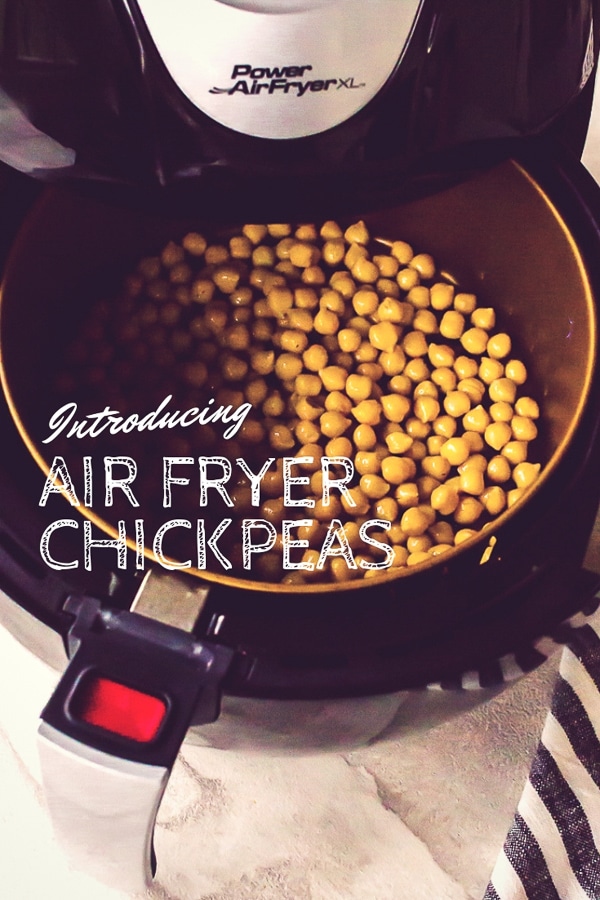 Air Fryer Chickpeas are a quick and delicious airfryer snack. You are going to love this addicting air fried garbanzo beans.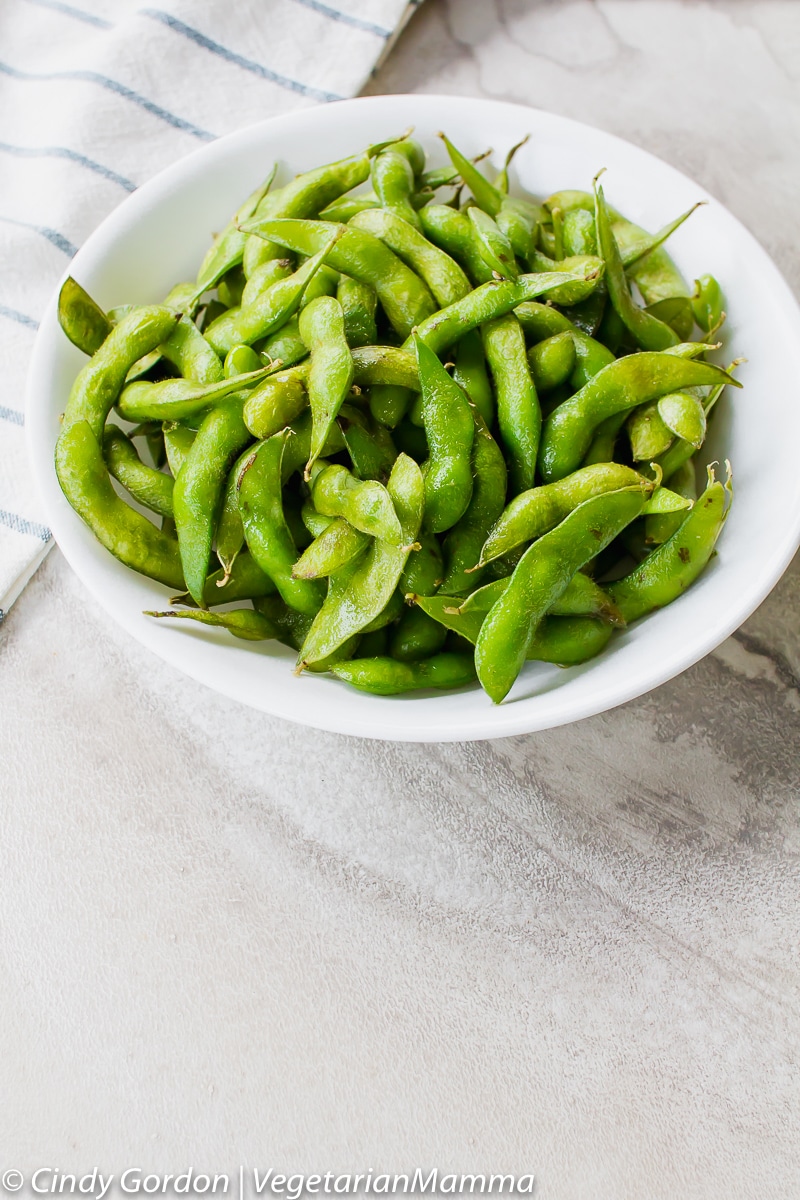 Air Fryer Edamame is a quick and delicious air fryer recipe. If you are in the market for quick and tasty snacks this oil less fryer recipe is for you!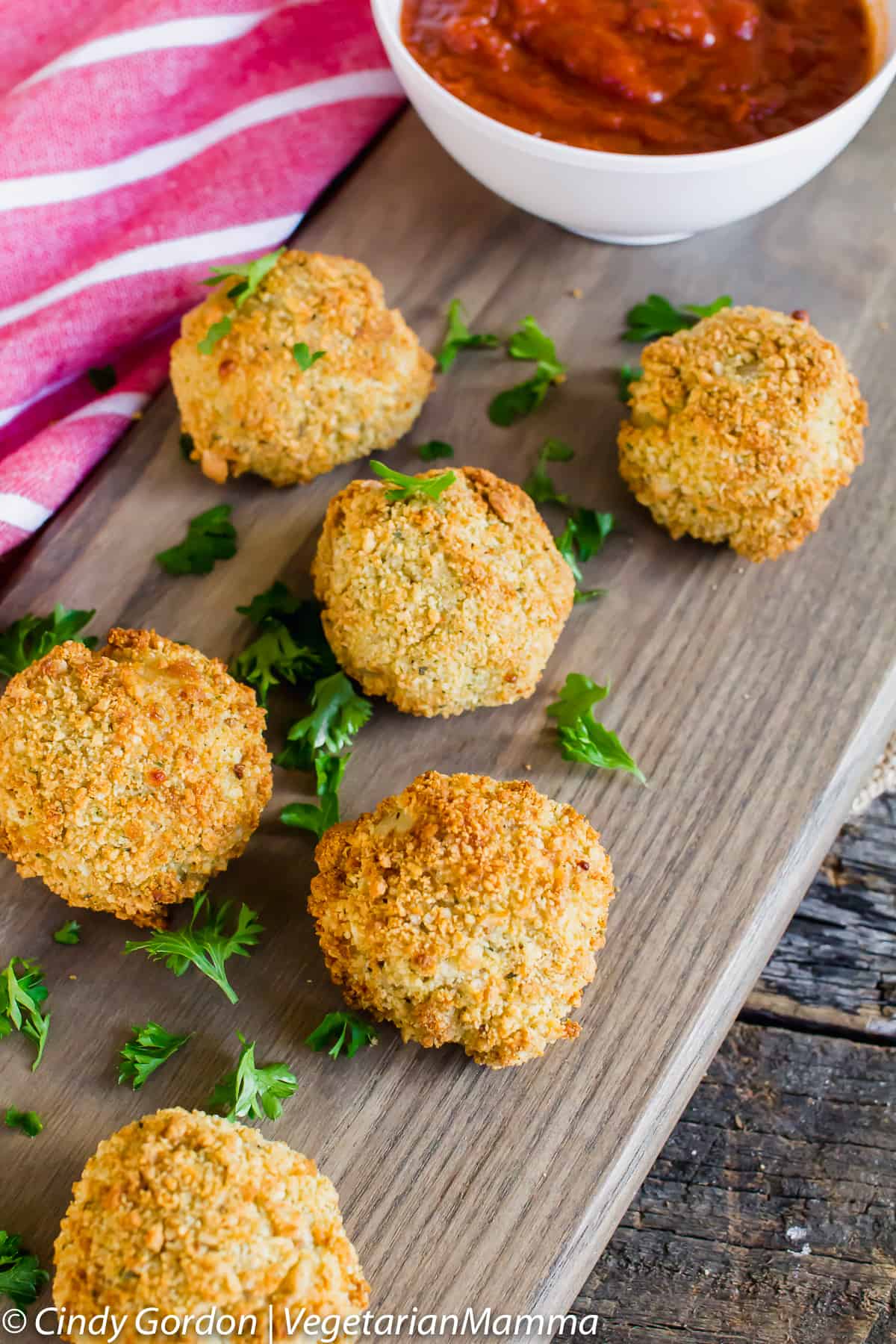 Game changing air fryer risotto balls to try right now! We love our easy to make air fryer recipes! Use your leftover risotto to make these delicious arancini balls!
Vegetarian Air Fryer Resources – We have a vegetarian air fryer newsletter, which you can subscribe to here. We also have a specific vegetarian air fryer recipes group on facebook. You can find that Veg Air Fryer FB Group here.
If you are looking for vegetarian recipes beyond air fryer ones, we have a Vegetarian Newsletter as well as a Vegetarian Recipes facebook group. This newsletter and FB group offers up recipes that on the stove, in the oven, on the grill, in the instant pot and more!
Other Resources:
More Air Fryer Goodies:
Talk Time! Drop me a comment below telling me if you have an air fryer?
What do you love to make in your air fryer?