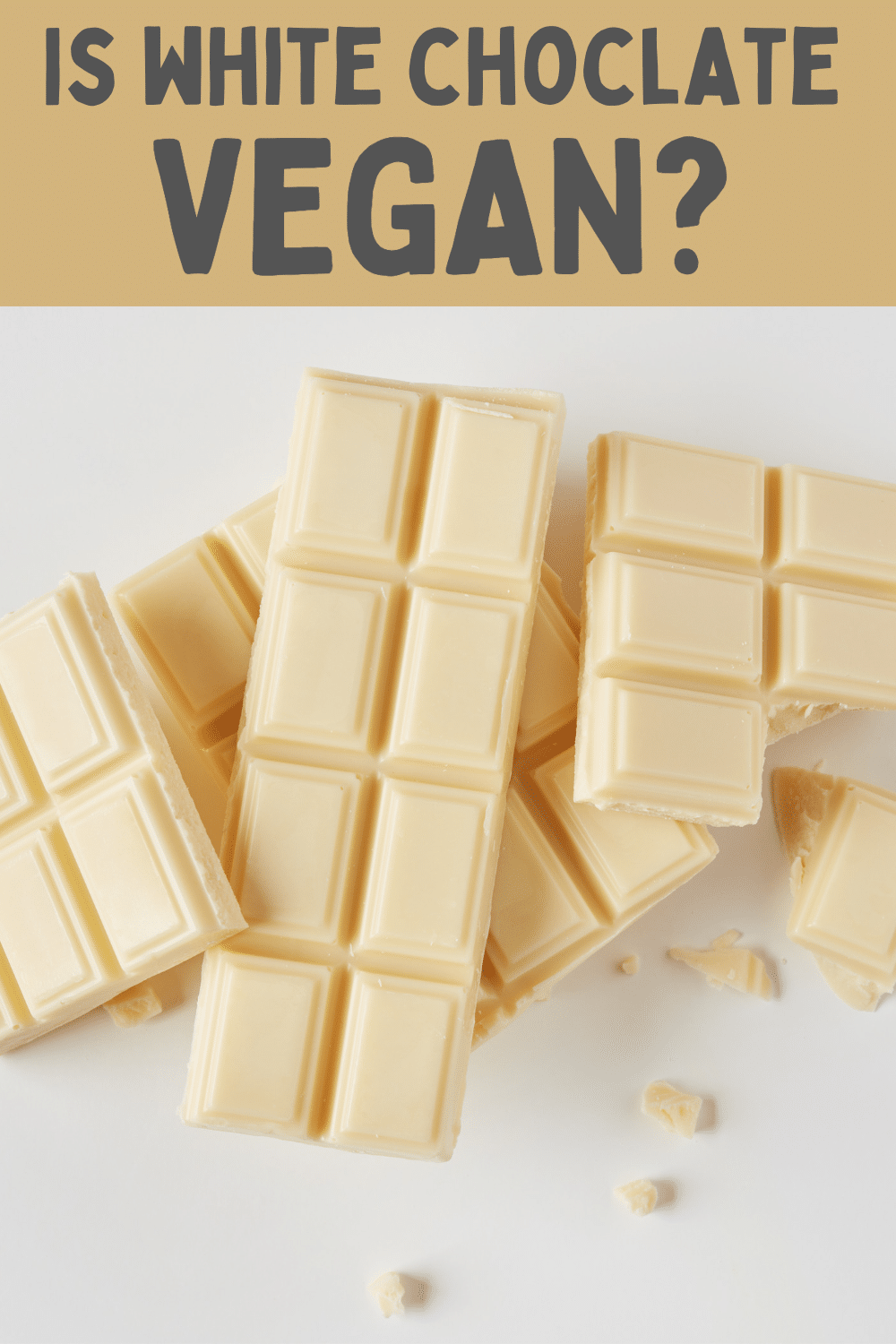 You want to know: is white chocolate vegan? We have all the details in this post! We will answer all your questions about is white chocolate vegan.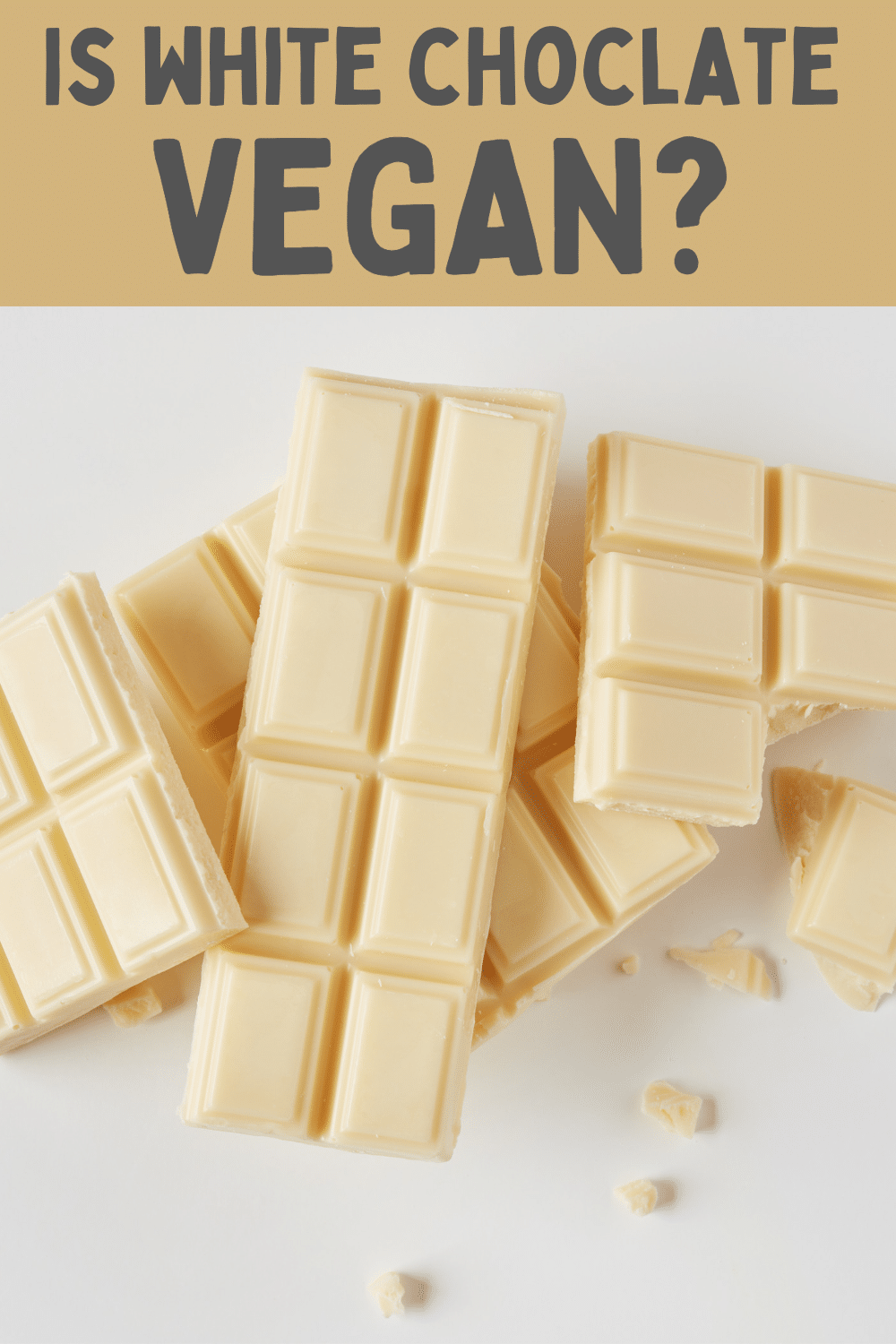 White chocolate is typically made of sugar, milk and cocoa butter. It is a pale ivory color, which lends to some beautiful recipe creations when used as an ingredient. It is called white chocolate because it does not contain any cocoa solids, which is why its a pale color.
Knowing how tasty white chocolate is, you might be wondering if white chocolate is vegan. Here is the quick answer, WHITE CHOCOLATE IS not naturally Vegan, but you can get a vegan verison.
QUICK ANSWER: IS WHITE CHOCOLATE VEGAN?
So we have estabilshed that WHITE CHOCOLATE IS not naturally Vegan. BUT you can get vegan white chocolate at the store and you can also make homemade vegan white chocolate!
VEGAN WHITE CHOCOLATE BRANDS
Generally, most grocerty store white chocolate is NOT vegan unless you are at a natural grocery. But there are a few brands of vegan white choclate out there!
Pascha - This is a vegan and very allergy friendly brand. We've done some work with this brand before and have met the owners several time! Great people! You can buy this vegan white chocolate from amazon or directly from the Pascha site.
Enjoy Life Foods - Many stores carry this brand as well as Amazon. The White Chocolate Chips are hard to come by in the store, so I generally order Amazon or directly from the ELF site.
Dee Best - These vegan white chocolate chips can be found on amazon! They come in packs of three and ship quickly!
King David - Amazon carries the King David, Vegan White Chocolate Melting Bar that is great for baking and dessert making!
MORE ARTICLES ON VEGAN LIVING
Wanting to learn more about vegan living, what foods and products are or are not vegan? We have got you covered. Check out Are Dum Dums Vegan? Is Italian Dressing Vegan?
Whether you are new to vegan living or a seasoned pro, you might also be looking for easy vegan recipes! Below are a few of our favorite vegan recipes! Check out Vegan Buffalo Sauce, Instant Pot Baked Beans, and Air Fryer Carrot Fries
RECAP: IS WHITE CHOCOLATE VEGAN?
Here is the quick answer, WHITE CHOCOLATE IS not naturally Vegan, but you can get a vegan verison. It is important to read the labels, as this ingredient comes in both non-vegan and vegan varities.