This Orange-Cranberry Cake is sweet, flavorful and the perfect treat to please your friends.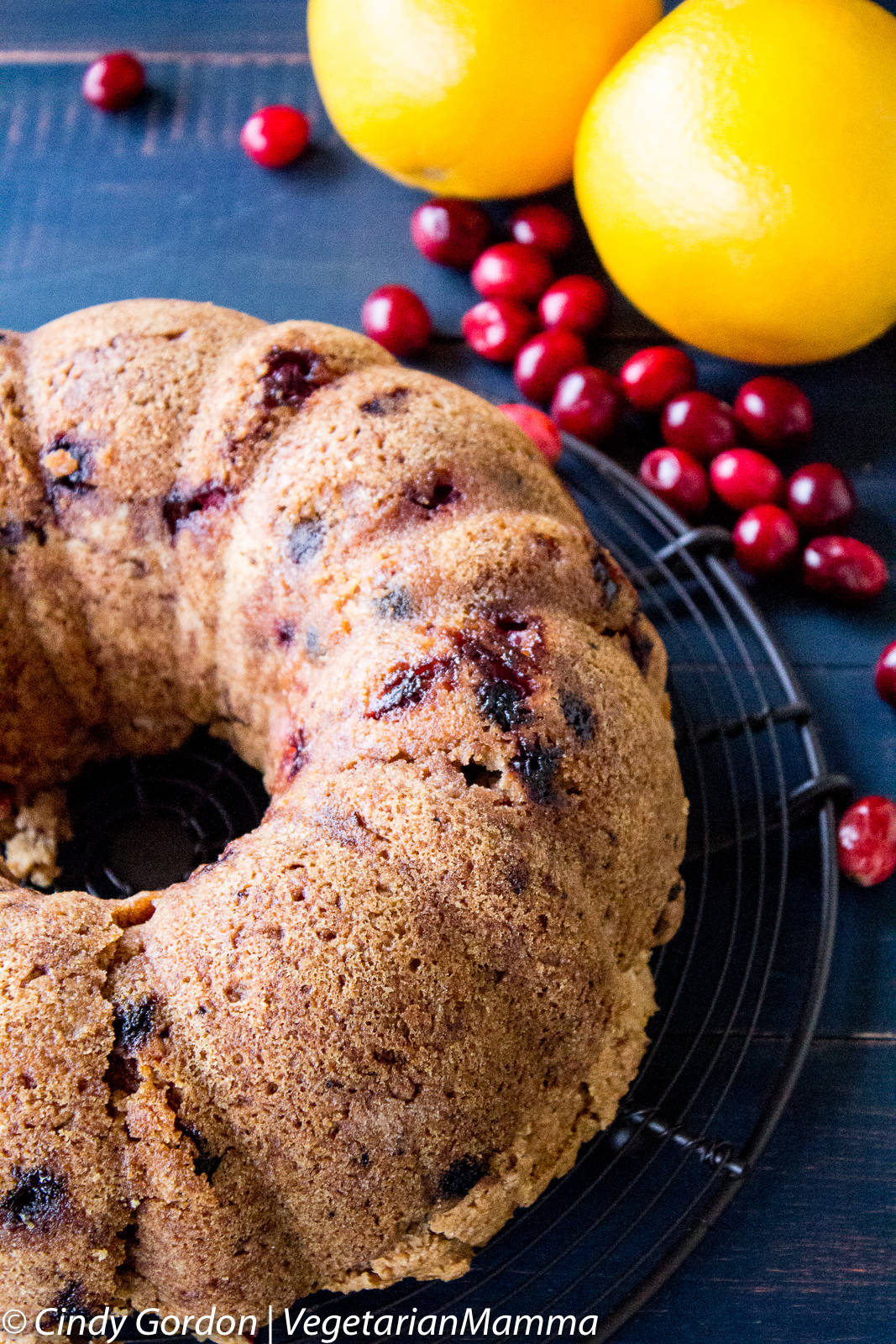 Orange-Cranberry Cake is a flavorful, sweet cake that is simply delicious no matter what time of day. With fresh cranberries, a splash of fresh orange juice and orange zest, this cake is perfect enough to take center stage at your next gathering!
Using fresh ingredients when possible is key! To elevate the flavor of our cake, we made fresh orange juice from oranges. Look for Tropicana® Premium Fresh citrus in your local grocery produce section. You've come to know and trust this name to bring you and your family top-quality juices and now you can enjoy the same sweet taste in Tropicana Premium Fresh citrus and tropicals.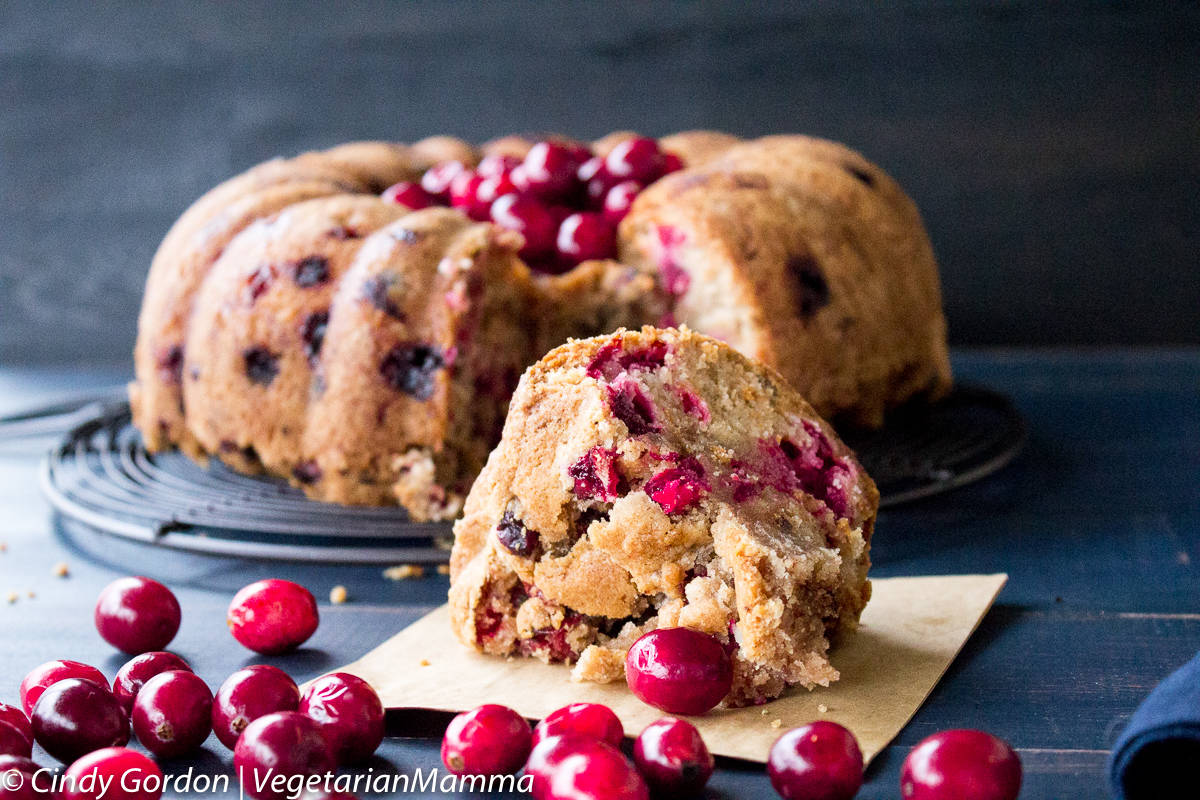 Juicing oranges is easy. You can, of course, use a juicer but you don't need one. You can easily juice the oranges by hand. You can gently roll the oranges in your hands to soften them. Cut the orange in half. Place one half in your hand and squeeze over a bowl. Easy Peasy!
Wondering how to choose the BEST Tropicana Fresh Orange?
Helpful Hints from Tropicana Fresh:
Oranges do not continue to ripen after picking.
Firm oranges that are heavy for their size will be juicy!
 The color of the orange is not a good flavor indicator. Slightly green oranges may actually be sweeter as they are more likely to be extra-mature.
Avoid choosing soft and spongy oranges.
We also used zest from our oranges. Have you used zest before in your recipes? It makes a HUGE difference in the flavor! The zest is the top layer of the orange. That top layer of the orange contains the fruit's oils and can bring a huge amount of flavor to your recipe. To zest your orange you will need a grater, zester or other kitchen tool such as a knife. The easiest way is to use a zester.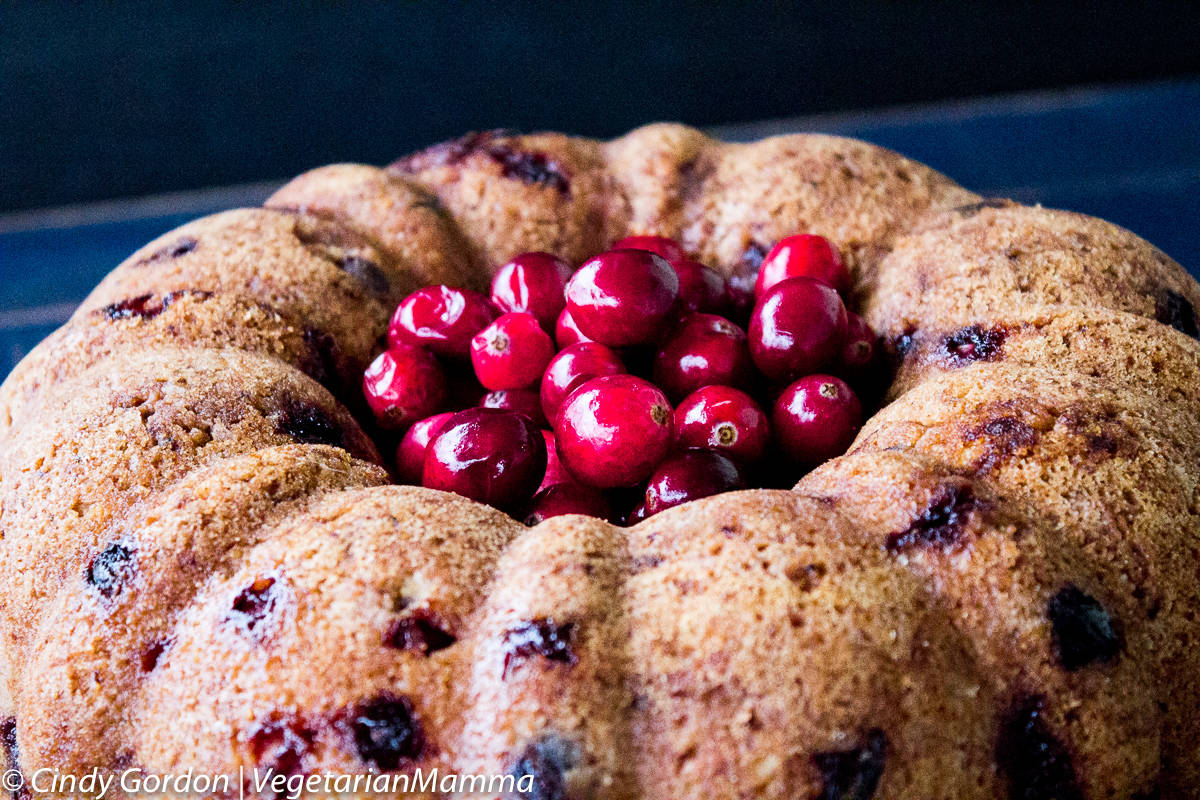 Whenever I can use fresh cranberries in a recipe… I take full advantage. I love fresh cranberries, they are extremely tasty! They act very similar to blueberries. I've even subbed in fresh cranberries when a recipe calls for dried cranberries. While that is a bit more tricky, it can be done. Typically, the substitution is 1 cup fresh cranberries to 1/2 c of dried cranberries.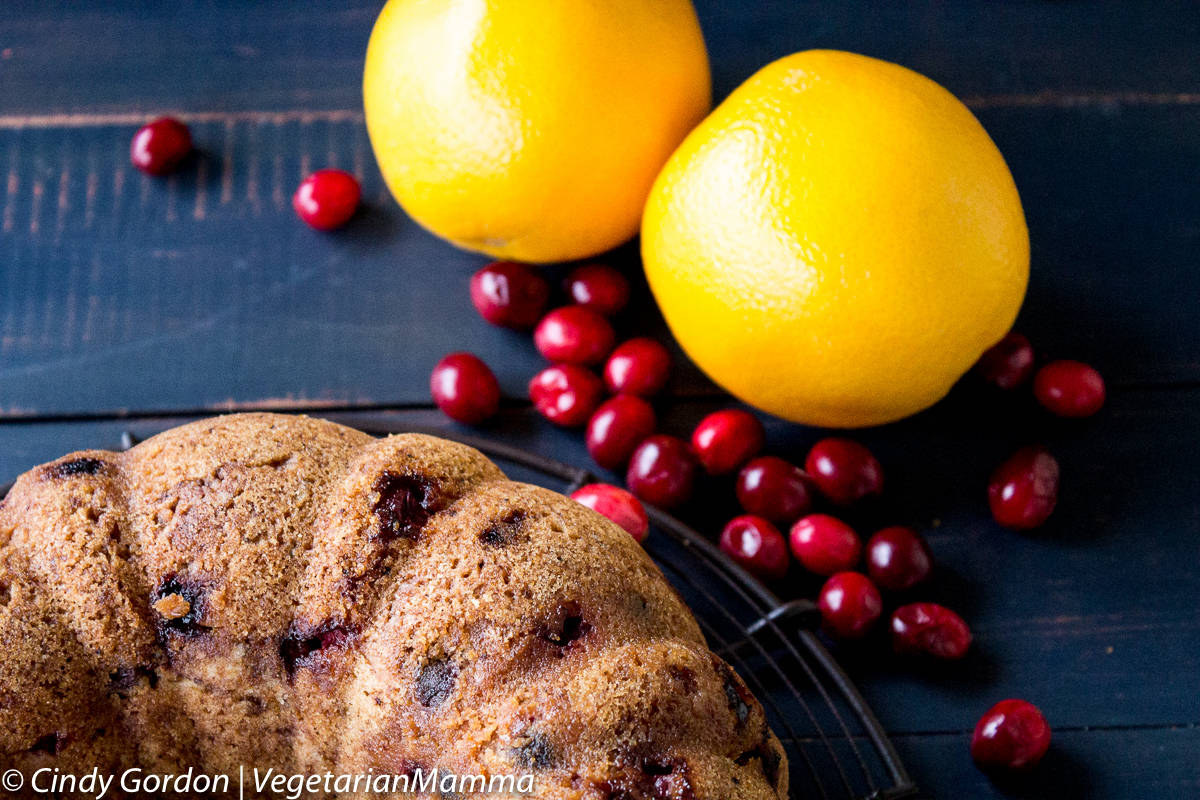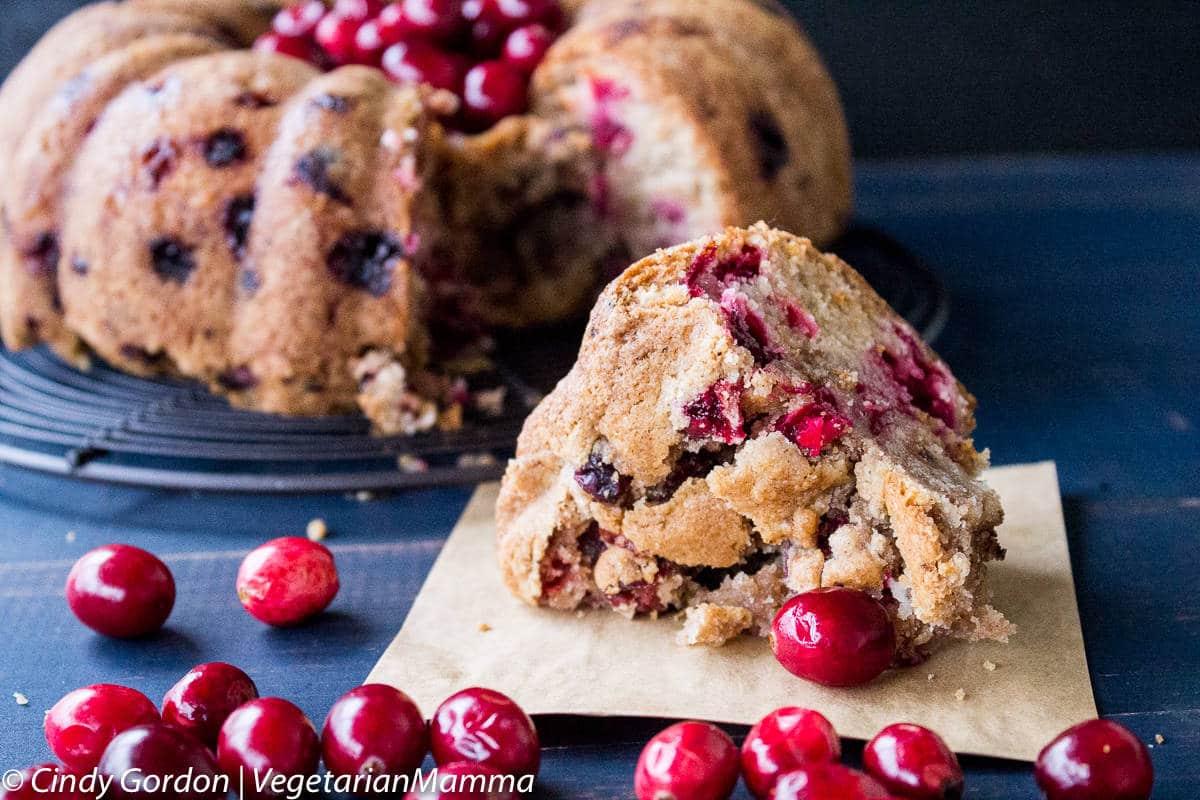 Pin for later: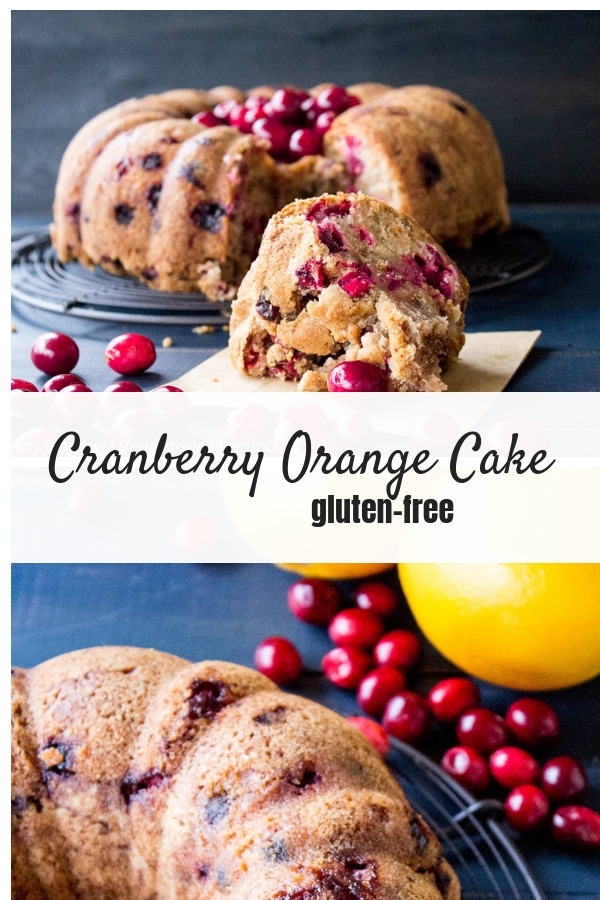 Here is a sweet recipe that you can make! Check this out!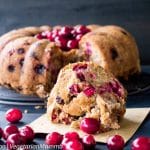 Print Recipe
Orange-Cranberry Cake
Ingredients
Instructions
Mix oil, orange juice and eggs together. Then fold in sugar into mixture. Stir gently until mixed and let stand for 5 minutes.

Mix in the flour, soda, salt and cinnamon.

Once mixture is blended well, add in your fresh cranberries and orange zest.

Pour into a lightly oiled bundt pan and bake for 20 minutes in an oven heated to 370 degrees F.

After 20 minutes has passed, turn over down to 350 degrees F and bake for 40-45 more minutes.

Let cool completely in the bundt pan and serve!
Notes
Be sure to stick a knife into the cake. If it comes out clean, the cake is done. If it comes out with cake on it, you need to bake a little more!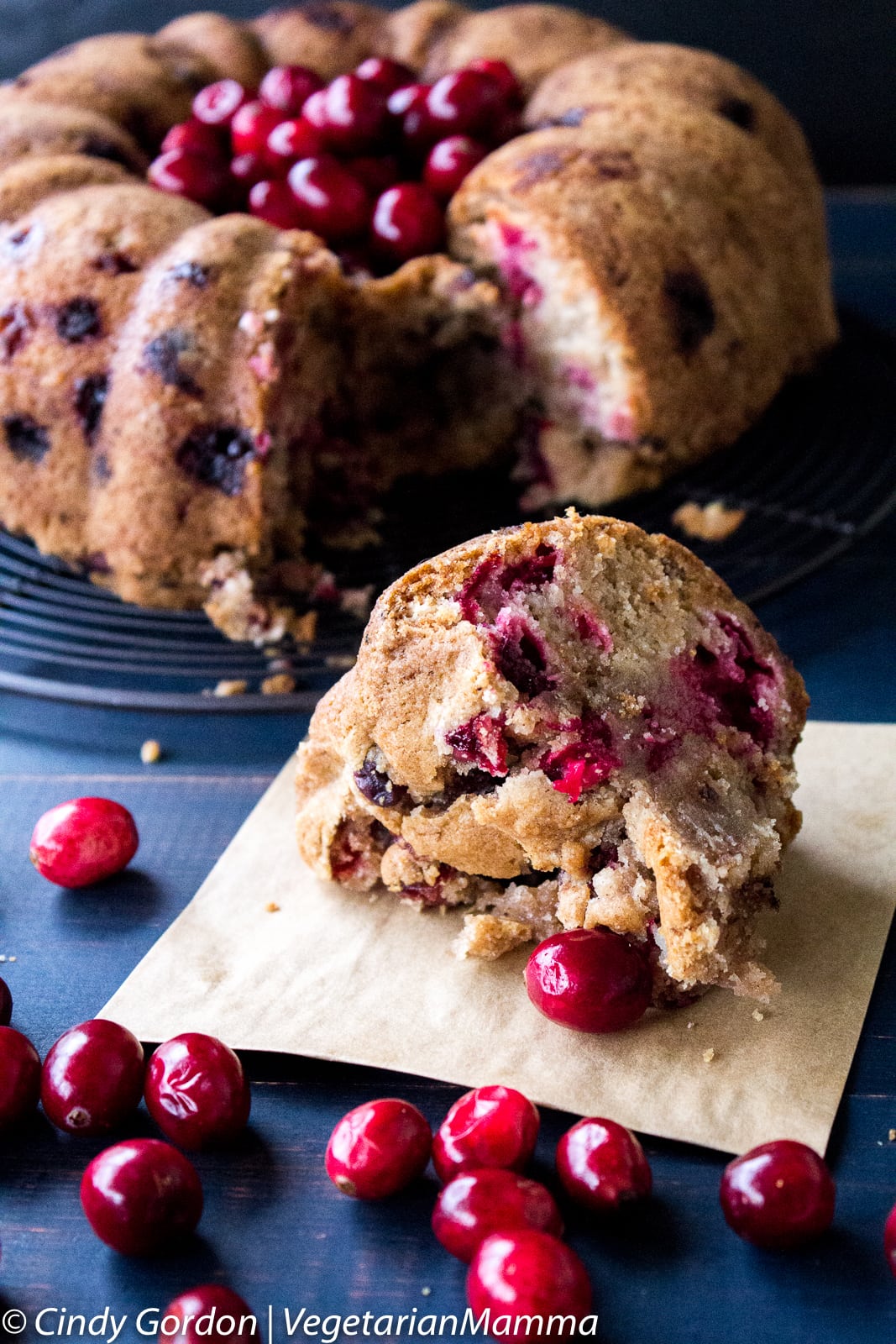 We are already creating and making our menu plan for the BIG game that is coming up in the new year! We love to host a party and serve appetizers and desserts! This Orange-Cranberry Cake will be a HIT!
If you are a breakfast lover like me, you love all kinds of breakfast recipes. I recently found this delicious looking Low Carb Coconut Flour Pancakes over at All Day I Dream About Food. After seeing this recipe, I must give it a try!
Need more gluten-free dessert recipes? Visit the Recipe Index to see all of our recipes, or try one of these: Strawberry Rhubarb Crisp, Lemon Cranberry Cookies, Gluten Free Brownie Trifle, or Triple Chocolate Cake!
Let's talk! Leave a comment and let me know if you've ever baked with fresh orange juice and zest? What did you make? Do you serve sweet treats on game days? I love to balance out savory and sweet!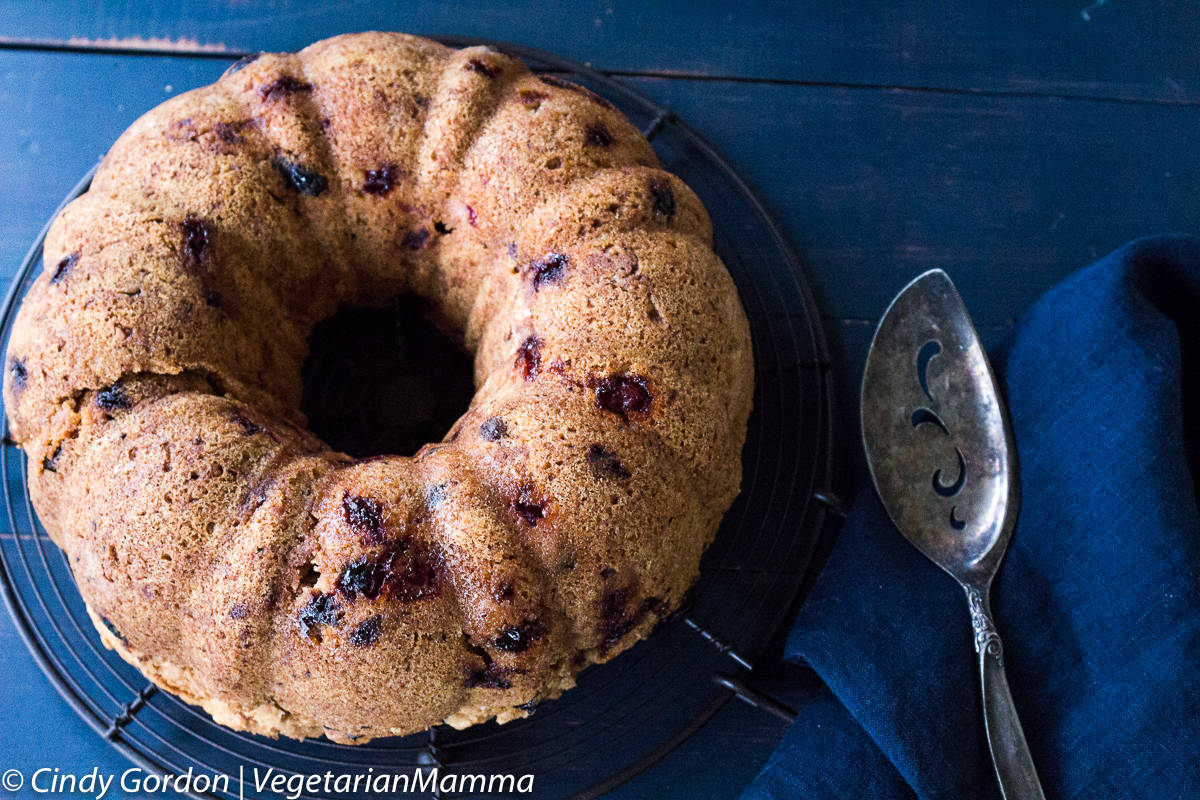 Thank you to Tropicana Premium Fresh for sponsoring our post! The opinions are in this post are our own.