Pan Fried Breaded Zucchini
Pan Fried Breaded Zucchini is a very easy snack that will have your taste buds begging for more! As a bonus, it is a great way to use up the garden zucchini!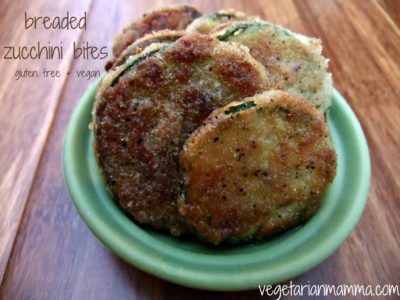 One thing that I love about summer is the zucchini.  Our garden is typically overflowing with zucchini. I don't know if it's an easy vegetable to grow or not, but I've never run into any issues of not have plenty to eat!
Where can one find fresh and delicious zucchini?
If you don't grow your own garden, you can find amazing local zucchini at farmers market and even in the stores. Some stores are even starting to carry local produce from farms in and around the area that you live in, which makes it nice to know where the produce is coming from.
Keep in mind that it's important to know when a zucchini is ripe and ready to eat. They are all visual indicators but are important if you want to find the ripest zucchini available!
First, look at the color. For a zucchini to be ripe, the entire vegetable needs to be the same color of green. If the shade of green varies, it's not ripe. All green, all over, and all the same color.
Next, look at the size. Prime ripened zucchinis tend to be in the ballpark of 6-8 inches long. It's not always an exact science, but that is what you should be looking for approximately each and every time.
Finally, give it a squeeze. If it's ripe, it should be slightly firm. If it's squishy and soft, that's a no-go!
If you find a zucchini that has all three of those, then you've found a perfect zucchini to cook up and eat!
Simple Ways to Cook up Zucchini
There are so many simple ways to cook up all that zucchini that you have coming out of your ears! You can saute, pan fry, or even add shred it and add it to muffins and breads as well.
Growing up, I was always amazed that muffins and bread could have vegetables in them. If you've never had the opportunity to try zucchini bread or muffins, you need to! Check out this gluten-free zucchini bread recipe here! (Don't worry, you can make muffins out of this recipe, too!)
One of our favorite ways to cook up zucchini? Pan Fried Breaded Zucchini. Breading on the outside, soft on the inside and a perfect crunch all the way around.
And the smells while cooking…mouth watering. I can't explain why the smell of pan fried zucchini is so tempting and amazing, it just is. Maybe because my taste buds know what's cooking and just can't seem to wait…
While the Pan Fried Zucchini recipe doesn't need any type of dipping sauce, it's super yummy with ranch or other fun homemade yogurt dips.
Pan Fried Breaded Zucchini  is the perfect way to use up some of your garden zucchini!  I know I am always looking for ways to "use it up." The great thing is that my family loves zucchini, so it's a good problem to have, right?
Helpful tips when Cooking Pan Fried Breaded Zucchini
While cooking Pan Fried Breaded Zucchini isn't difficult, there are a few tips to keep in mind!
Make certain to always thinly slice the zucchinis! If you cut them too thick, they won't cook properly all the way through. The thinner, the better.
Before you start to pan fry, make certain that your pan is hot to get that crisp!
Don't rush the cooking process. You can't layer them or stack them to make it go any quicker, so enjoy the cooking creation as it may take a while for them to get done.
Pan Fried Zucchini – A family favorite even when altered
This dish came from a memory of some delicious pan fried zucchini that my mother in law used to make. Of course, it contained gluten but the memories are untouchable. I remember this dish well and knew that there was a way that I could make it gluten-free.
When it comes to altering a delicious recipe for dietary needs, where there's a will, there's a way!
The simple ingredients of the recipe are what makes it so awesome. If you aren't gluten-free you can easily make it your own with your own ingredients.
You know its a great recipe when that can happen!
And when I say simple, I mean simple. It has only 4 ingredients. That's it! I love being able to create a meal for my family that takes little to no effort on my part.
Don't get me wrong, I'm not meaning that to sound bad…but during the summer months, we are so busy that having this as one of our trusted and "go-to" recipes is so comforting!
It's a great snack or compliment to any meal. Frying up some zucchini for a delicious summer snack is a great way to use up some of that zucchini!
It has simple ingredients but a HUGE taste!
Do you have any favorite ways to cook up or eat zucchini? I'd love to hear about some of your summer zucchini recipe favorites!
Looking for more allergy friendly ways to cook zucchini? Try one of these yummy recipes: Zucchini Mushroom Pasta, Zucchini Bake, Southwest Zucchini Casserole, or Savory Zucchini Quiche.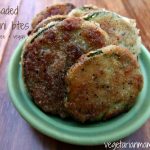 Pan Fried Breaded Zucchini – #glutenfree #vegan
Ingredients
a few small to medium size zucchinis

3/4

cup

of non dairy milk

1

cup

of seasoned gluten free flour

I used Better Batter
Instructions
Thinly slice your zucchini into coin shapes.

Place them into the 'milk' and let them soak for about 1 minute.

Next, drudge the zucchini coins in the seasoned flour.

Heat 1-2T oil over medium heat. Place zucchini coins in hot oil. "fry" each side until golden brown.

The process can be slow but do them in batches, then enjoy!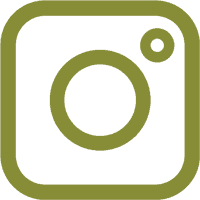 Did you make this recipe?
Be sure to snap a picture and post it to Instagram with the hashtag #VegetarianMamma! I love seeing our recipes being recreated!