This Vegetarian Bolognese is full of hearty chunky vegetables that give the sauce a comforting flavor and texture.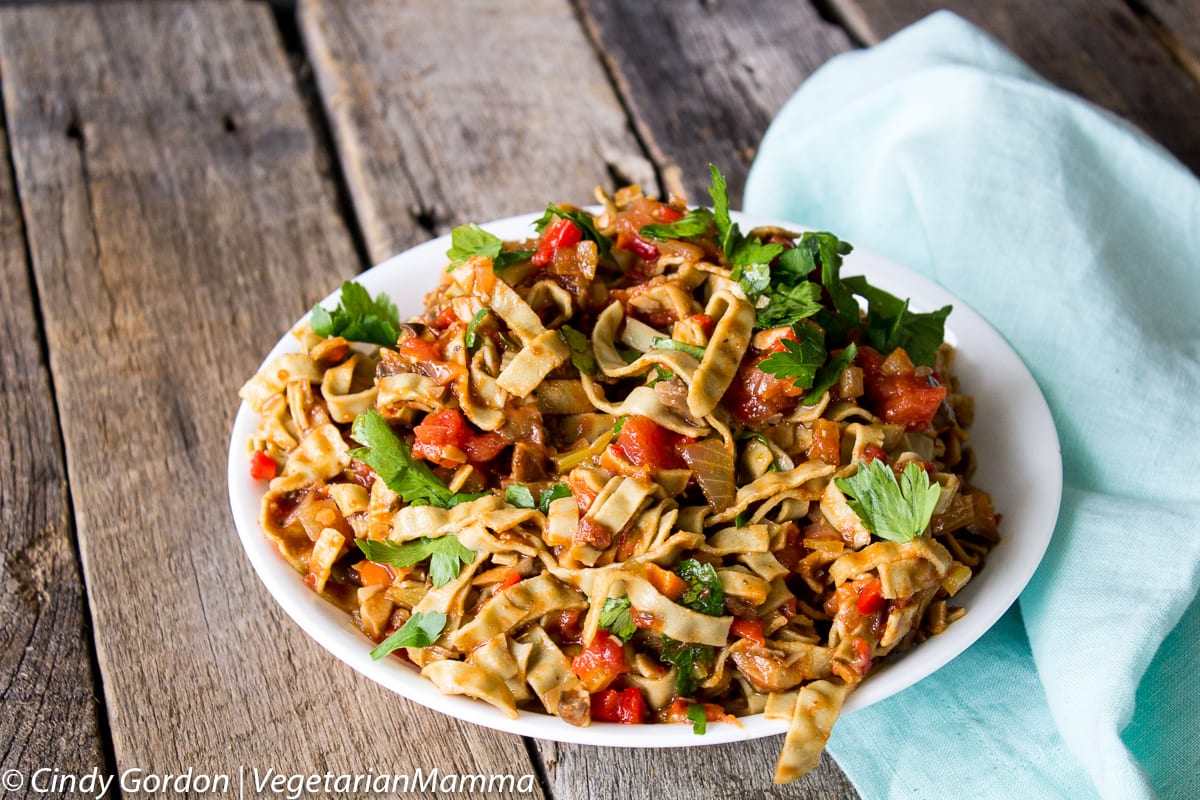 Bolognese is typically a hearty and chunky sauce that is filled with meat. It is full of flavor and originates from Italy. Today we are putting our spin on classic Bolognese.
We have created a Vegetarian Bolognese. This Vegetarian Bolognese is full of hearty chunky vegetables that give the sauce a comforting flavor and texture.
Even your meat loving friends will love this Bolognese.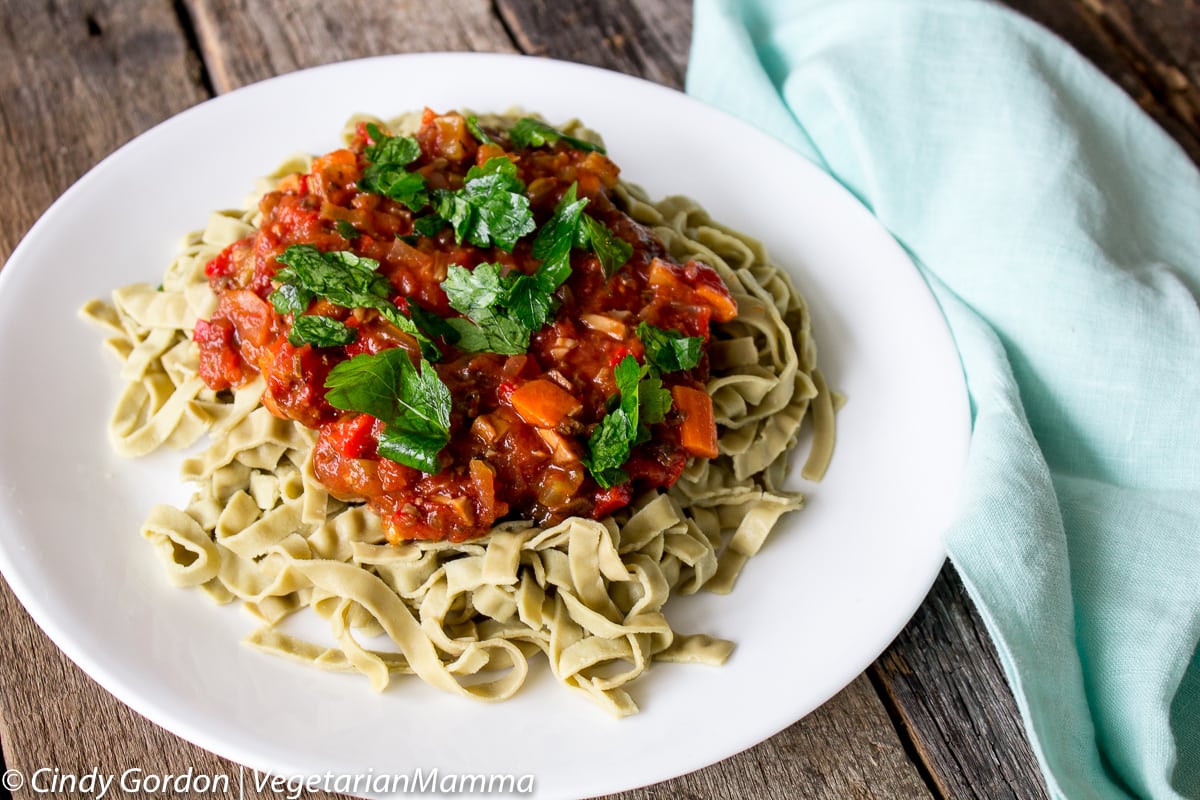 This dish is easy to make and presents a stunning main dish for your dinner table. Whether you showcase the Vegetarian Bolognese on top of your pasta or mix it in, this recipe is a show stopper.
Simple ingredients, coming together for BIG taste!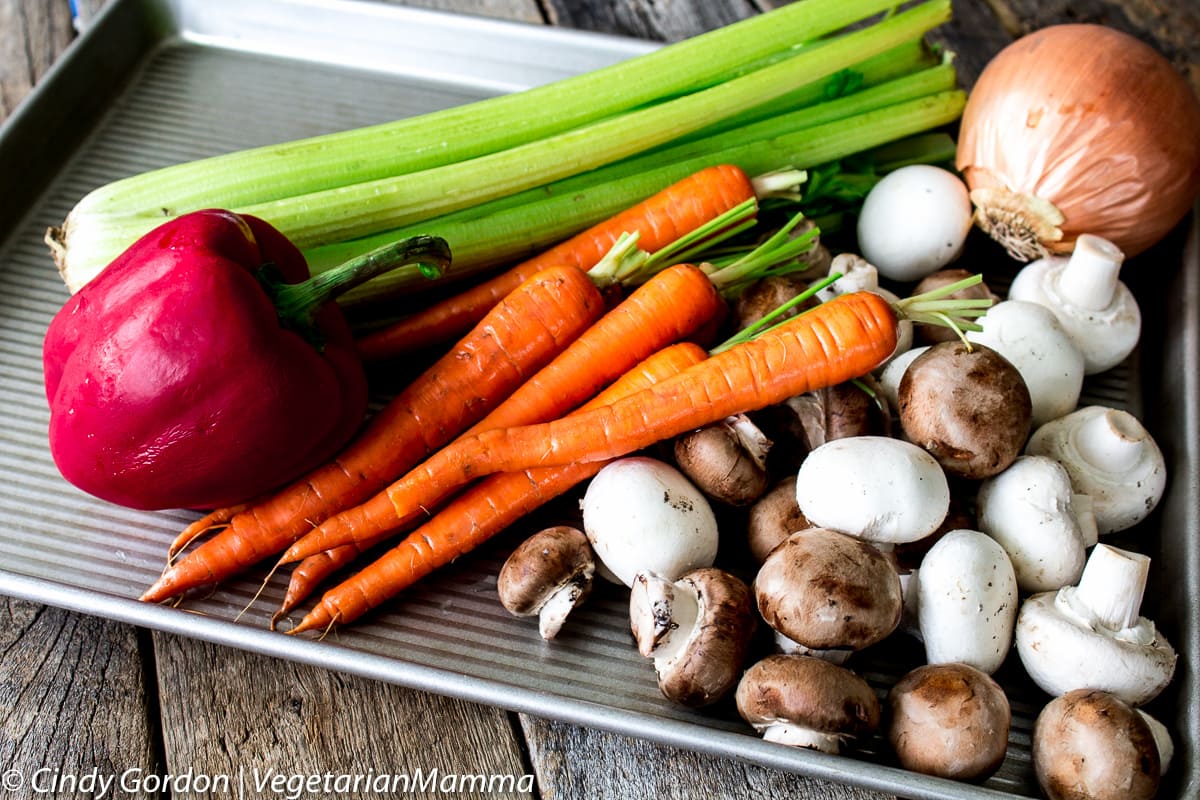 The mushrooms in this Vegetarian Bolognese give it an earthy taste with a chunky and chewy texture.
While the mushrooms are in no way considered meat, they do give the dish the meaty texture and fullness of traditional Bolognese.
We placed our delicious Vegetarian Bolognese sauce on top of a bed of organic Edamame & Mung Bean Fettuccini.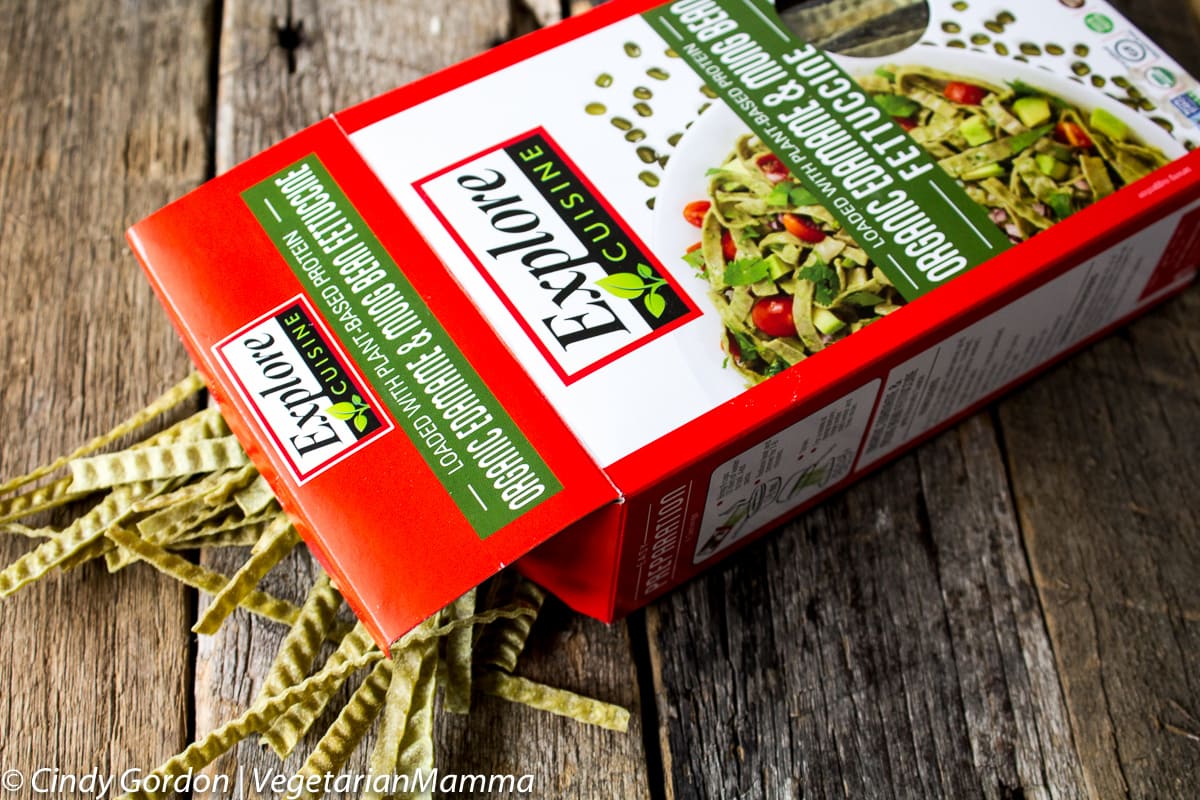 Explore Cuisine makes this delicious pasta which boasts 22 grams of plant based protein per serving!
Mung Bean is rich in iron and folate! This is a win-win! We love Explore Cuisine pastas!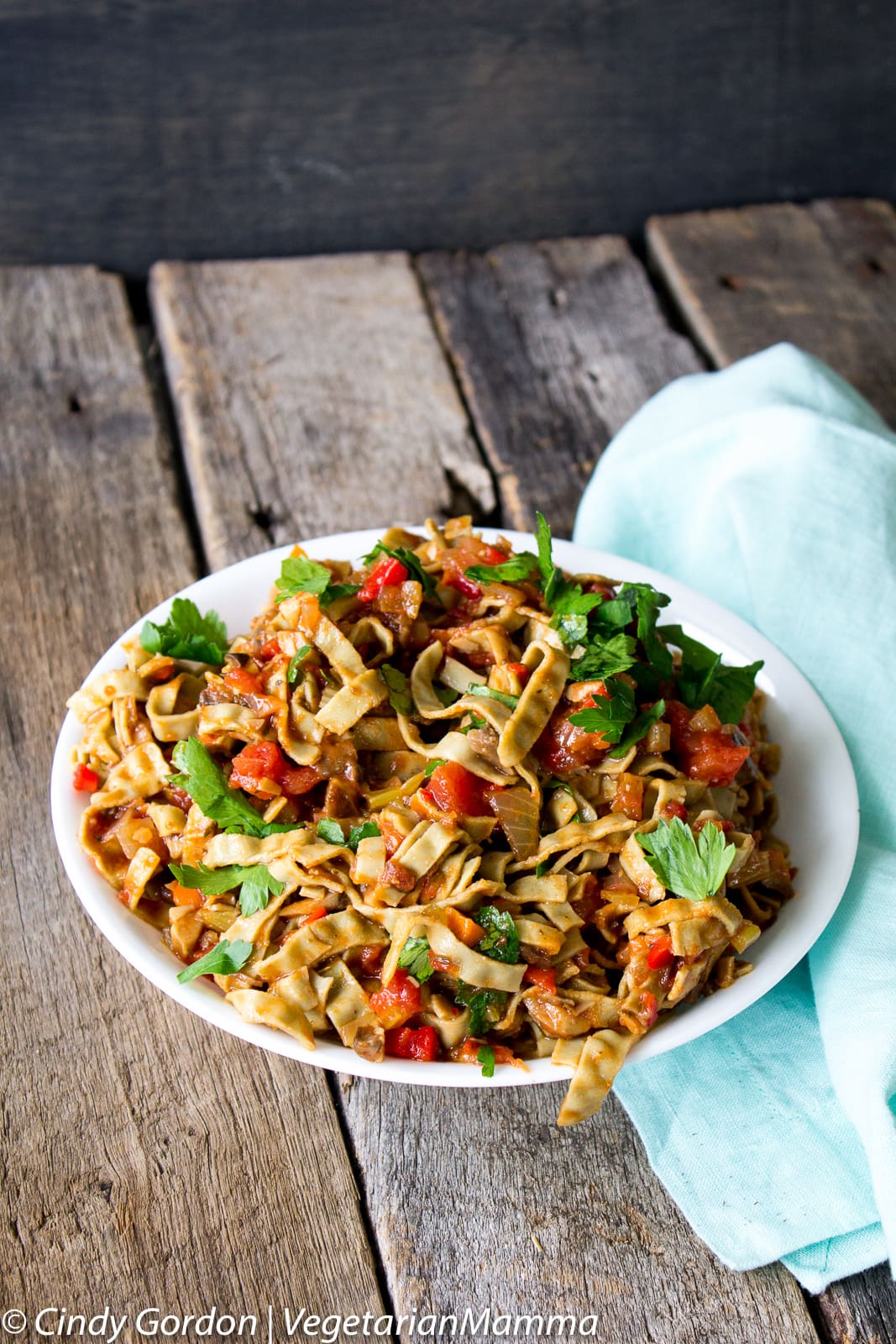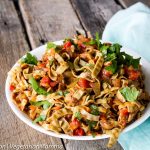 Vegetarian Bolognese - a twist on classic Bolognese
Ingredients
1/4

c

oil

1

c

finely diced white onion

1

c

finely diced carrot

1

c

finely diced celery

5

c

finely diced button mushrooms

1

red bell pepper

finely diced

2

T

Italian seasoning

dried spice

32

oz

jarred diced tomato

2

c

water

One box of Edamame & Mung Bean Fettuccini

Parsley for garnish
Instructions
In a deep pot over medium heat, warm half of the oil. When the oil is hot add in the onion, carrot, celery, mushrooms and peppers.

The pot will look full but the mushrooms will cook down. Saute until all veggies al dente (have a little tiny bit of crunch left) . Add additional oil as needed.

Add in Italian seasoning, stir to combine.

Add diced tomato and water, bring to a boil and then simmer for 20 minutes.

Prepare your Edamame & Mung Bean Fettuccini. Divide onto four plates. Gently pour warm sauce over the noodles. Top with parsley.

ENJOY!
Recipe Notes
This recipe makes a large portion. If you don't use it all you can easily freeze some for a dinner later in the month!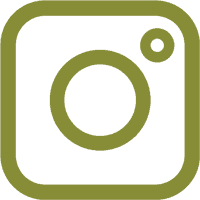 Did you make this recipe?
Be sure to snap a picture and post it to Instagram with the hashtag #VegetarianMamma! I love seeing our recipes being recreated!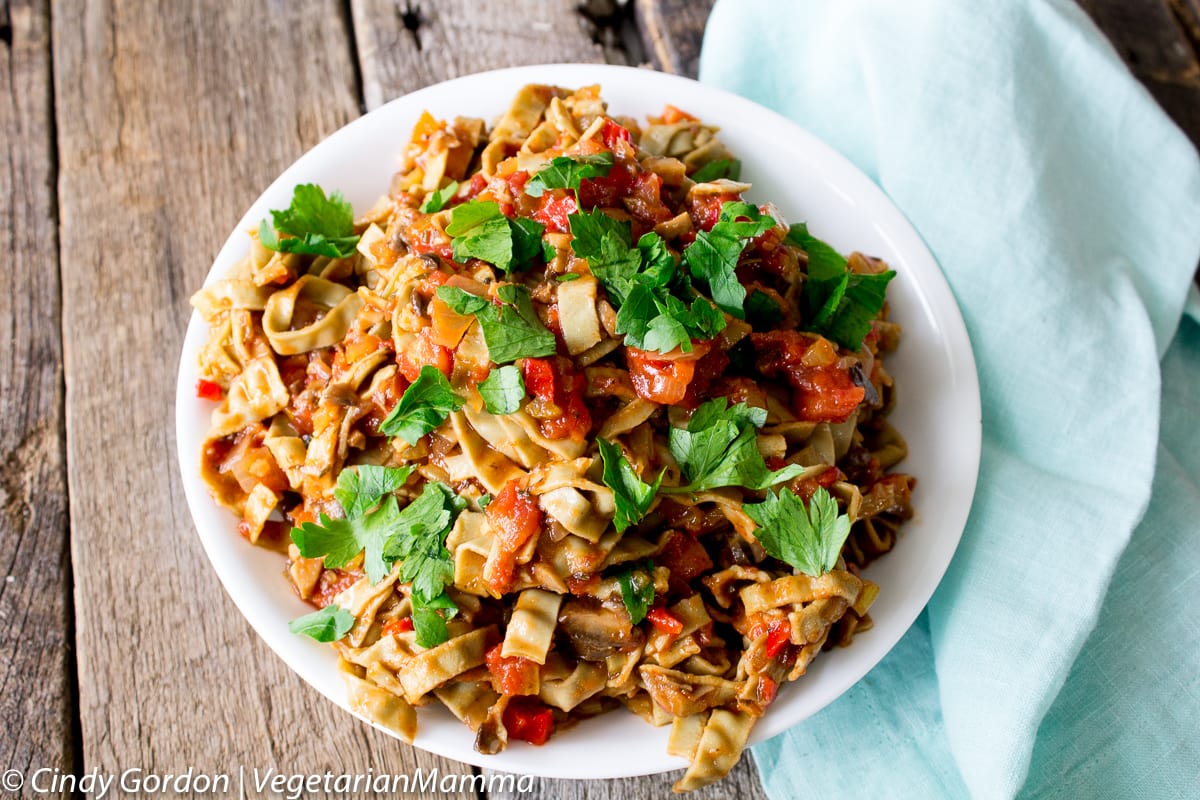 Thanks to Explore Cuisine for sending us the pasta to help create this delicious Vegetarian Bolognese.
We appreciate that you make delicious pasta and that you sponsored our recipe creation!
This post does contain an affiliate link to Amazon.
Look for more gluten-free recipes? Check out our recipe index for more main dishes!
Let's talk! Have you ever made Vegetarian Bolognese or Bolognese with meat? Did you add in any other ingredients? We'd love to hear your spin on this dish!