Balsamic Tofu and Mushrooms is a beautiful dish that brings a satisfying earthy flavor to your dinner table. This is an easy weeknight meal.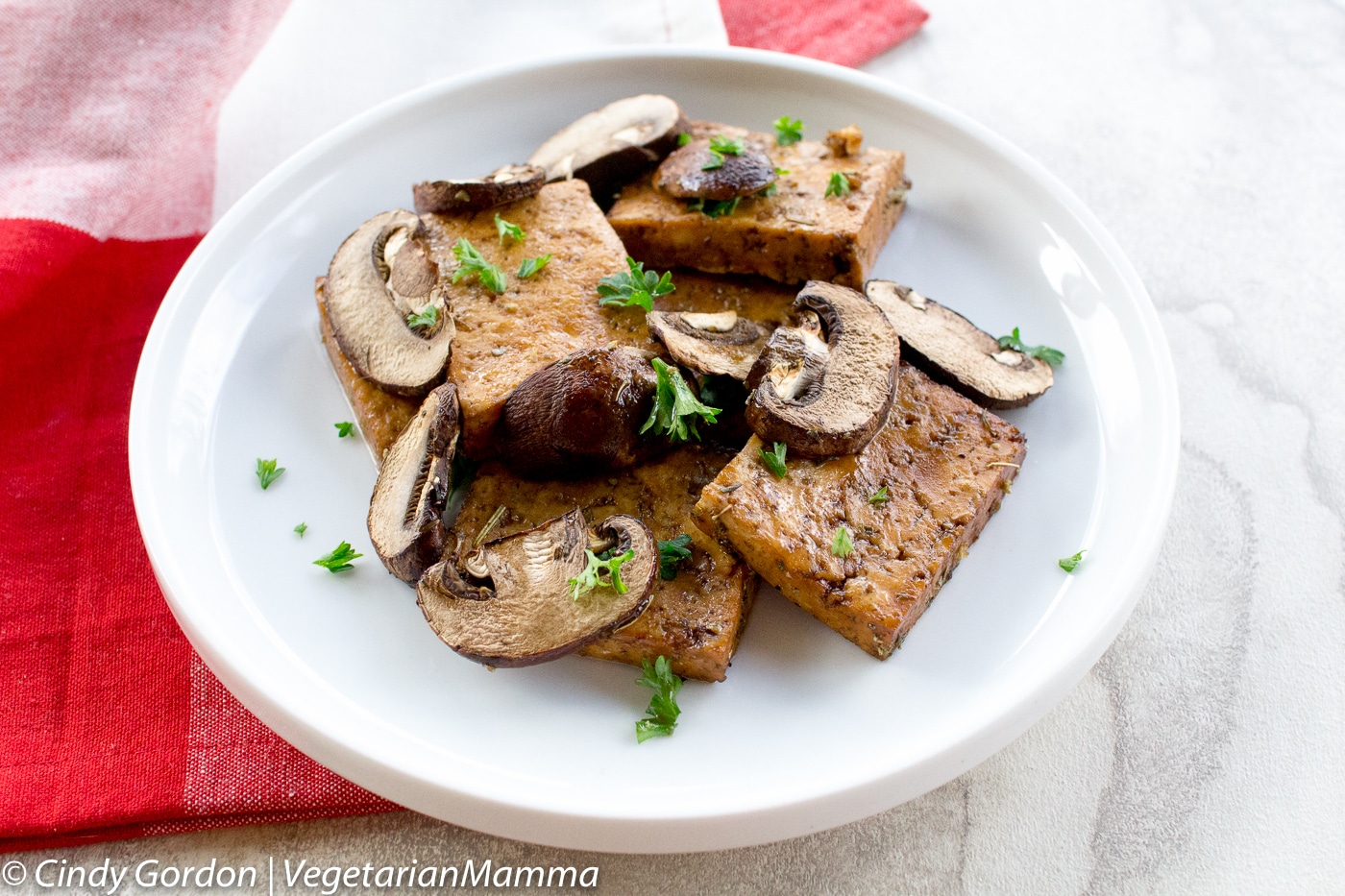 *We recently remade this recipe so that we could update the photos. It is still the same delicious recipe but updated photos. If you'd like to see the before pictures, you can view them at the end of the post!
We are huge fans of tofu at our house. We love to play around and see the fun and simple creations that we can make with tofu.
This balsamic tofu and mushrooms dish was super easy to make and very tasty! The mushrooms add an earthy taste to the dish and the balsamic adds some delicious flavor!
We have lots more tofu recipes! Visit the recipe index, or jump to Sweet Thai Chili Tofu Bowls, or Tofu Scramble Breakfast Burritos.
To make this dish we first pressed our tofu. Pressing your tofu is important, did you know that? I didn't at first, but throughout the years I've come to realize the need for pressing your tofu!
We use the EZ Tofu Press. The EZ Tofu Press has been the #1 selling Tofu Press on Amazon for the last 3 years!
So why do I love the EZ Tofu Press? Check this out:
1) Affordable cost (free shipping to Amazon Prime members)
2) EZ Tofu Press can press virtually all sizes of firm and extra firm tofu.
3) Improves flavor absorption and texture.
4) Pressing can be achieved in 15 minutes or less. Prep food and marinade while turning the knobs every 2 minutes over a 10-15 minute time frame
5) Presses substantially faster than spring based tofu presses.
6) Easy to clean- small, compact, dishwasher safe, and fewer parts to break.
7) Saves on paper or cloth towels!
8) Tofu bock centering marks on press plate for faster and even set up.
9) Stainless steel grommets on top press plate allows for smooth and even pressing.
I love the new tofu block centering plates on the press!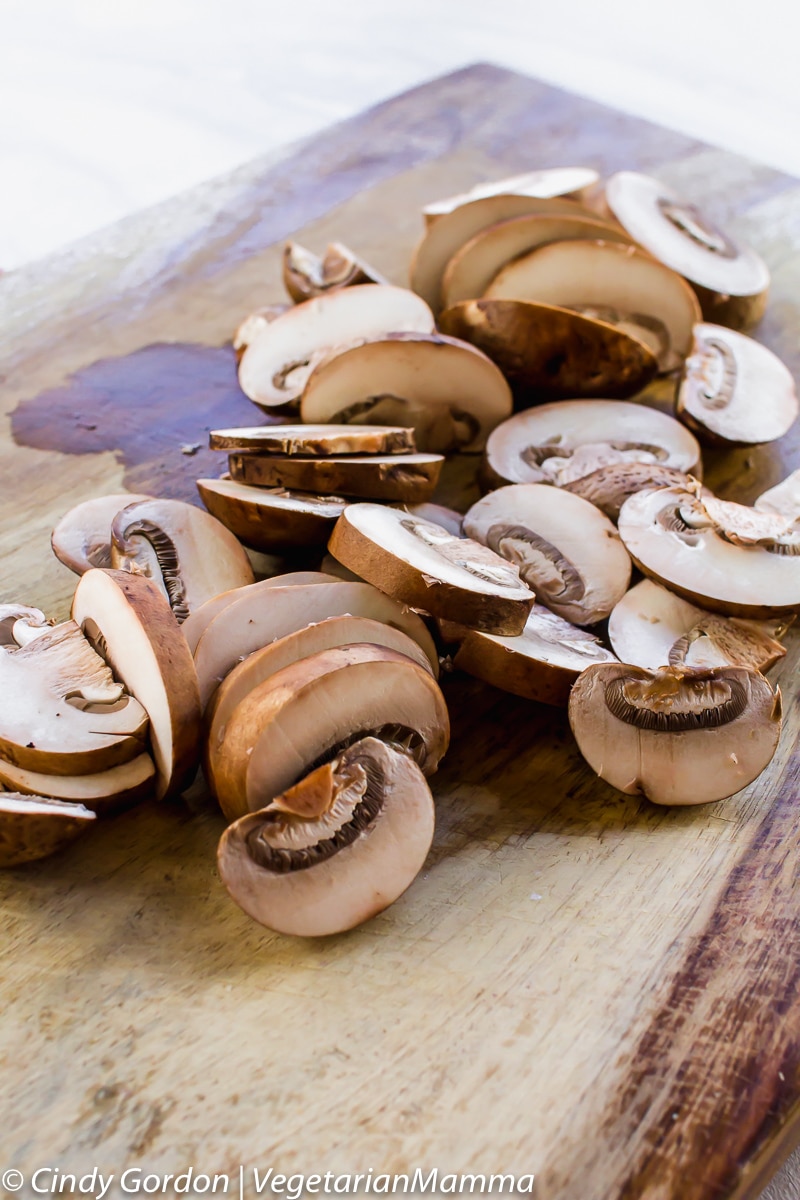 Mushroom 101
Mushrooms are fungi! So they are in a space all their own, set apart from plants and animals. The body of a mushroom stores nutrients. Mushrooms are nutritious. They are a good source of B vitamins. It is said that they rank the highest among vegetables when it comes to protein.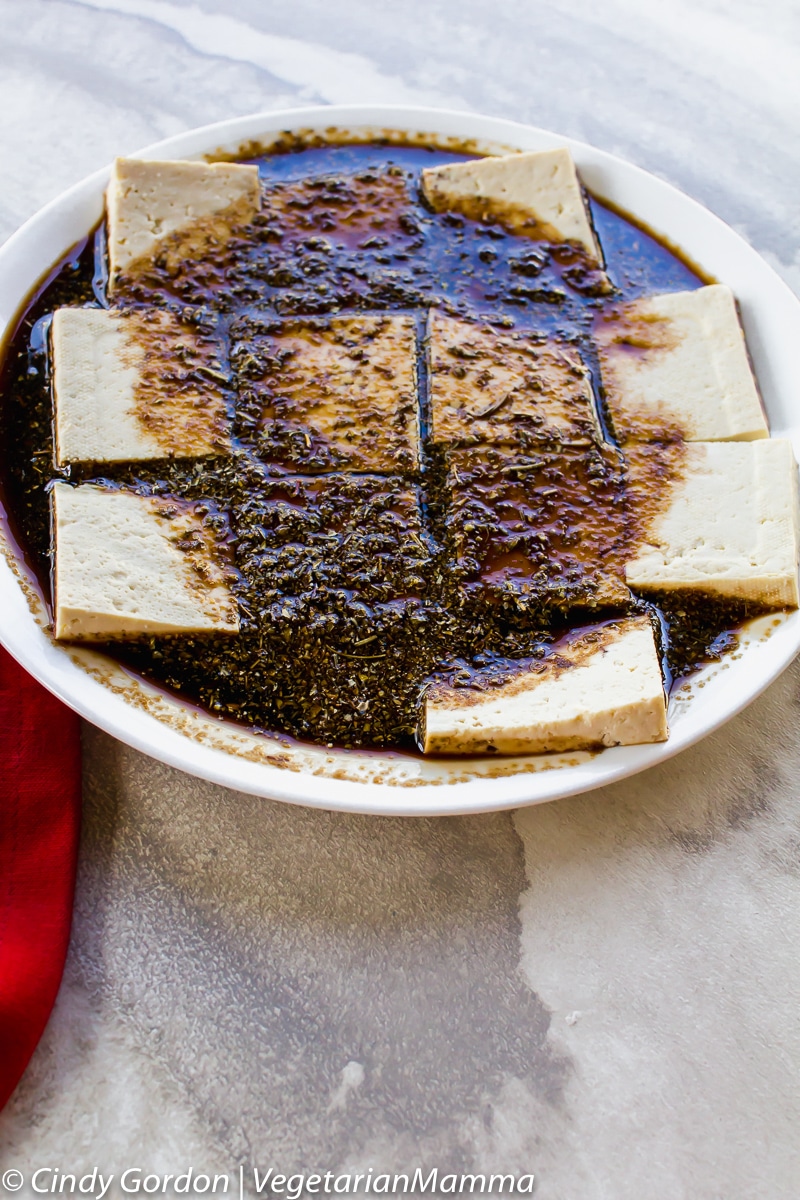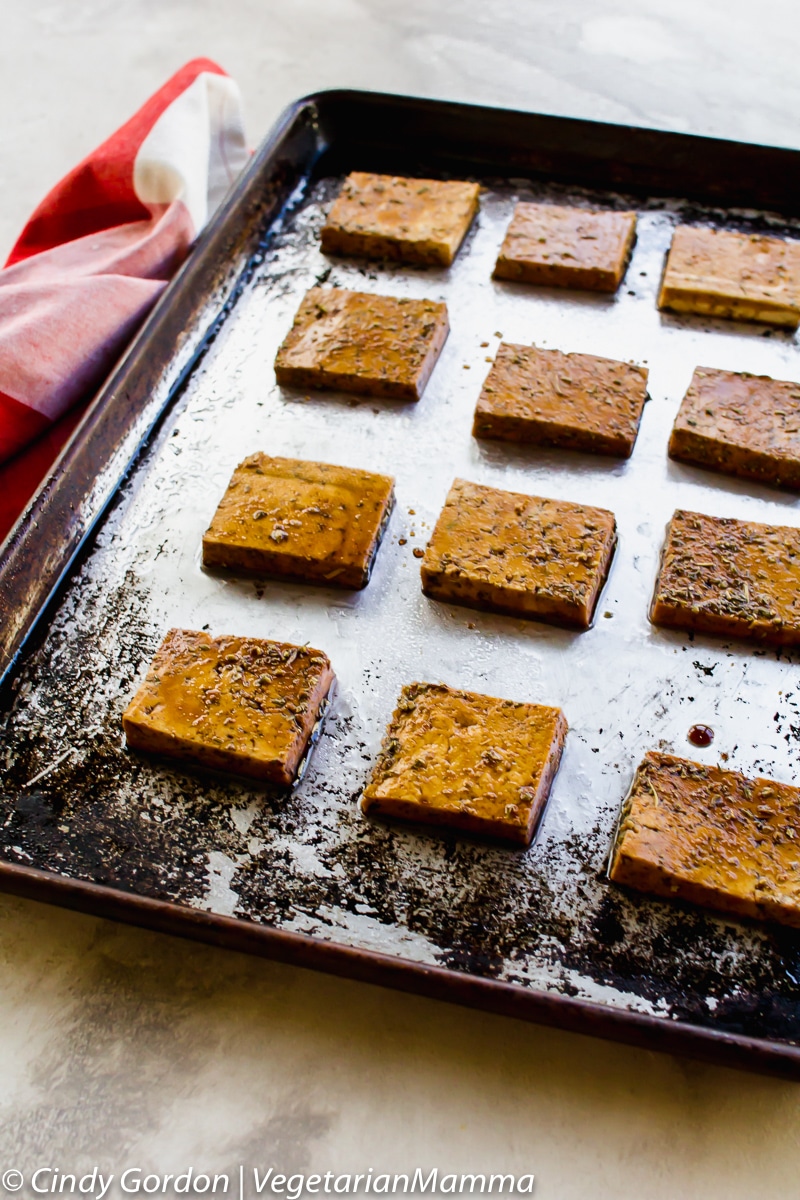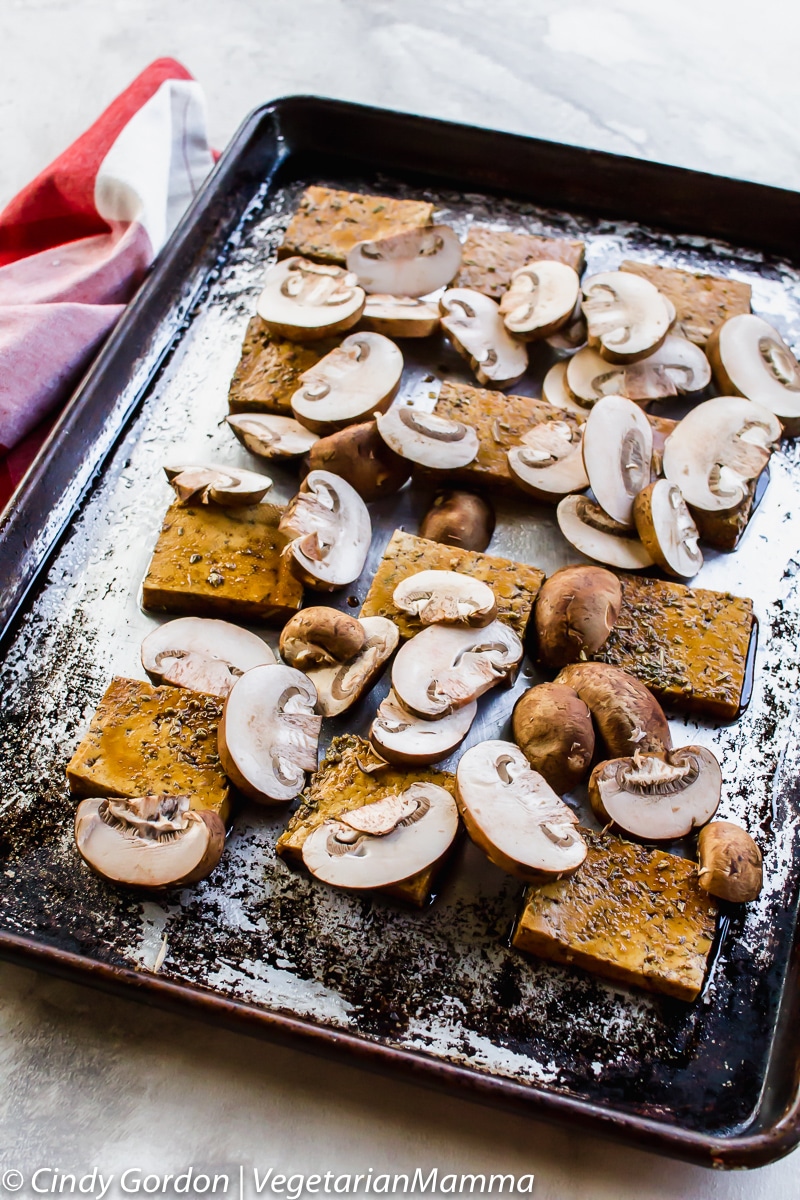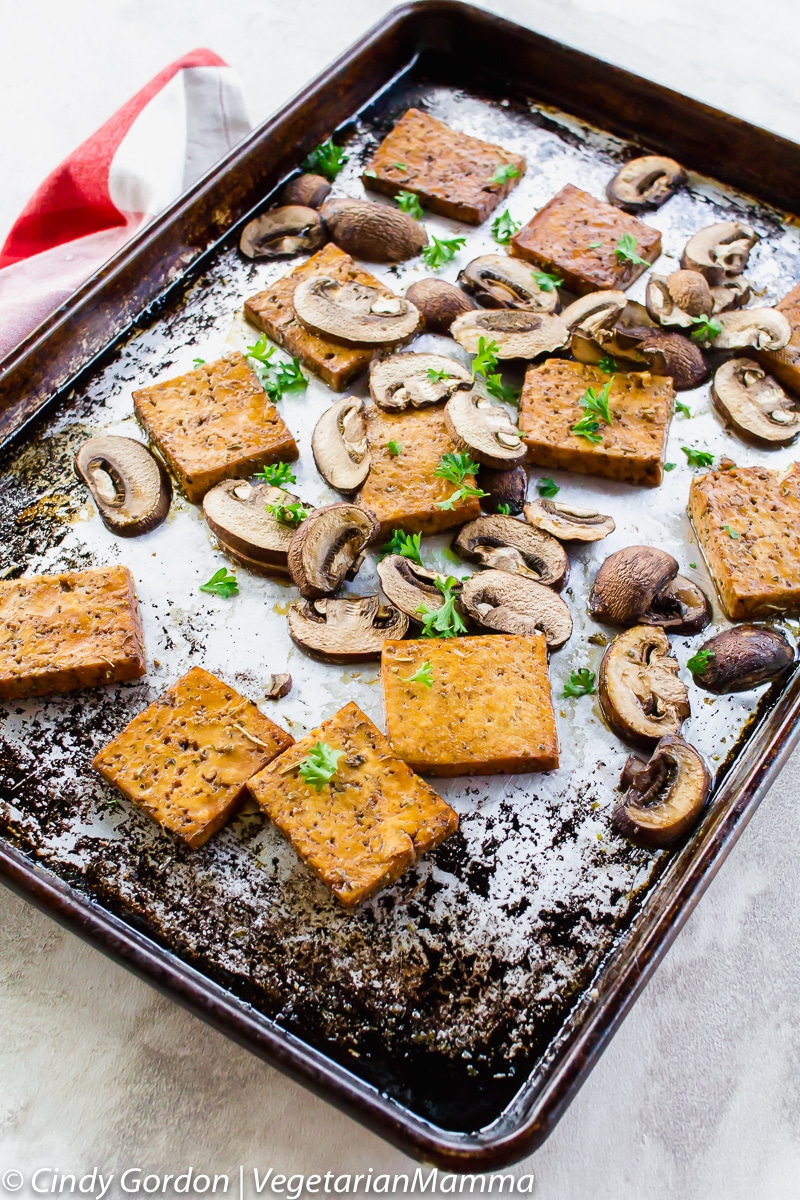 Pin for later: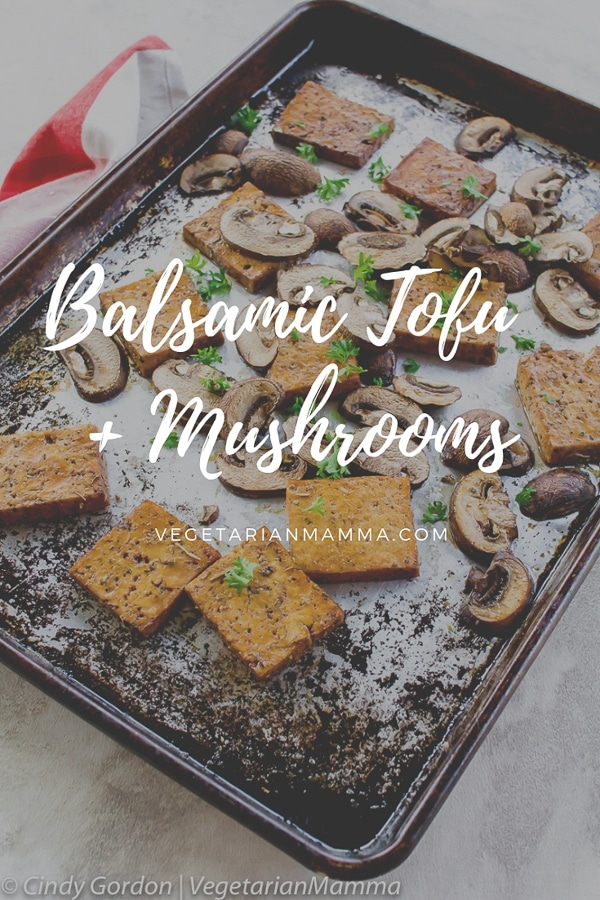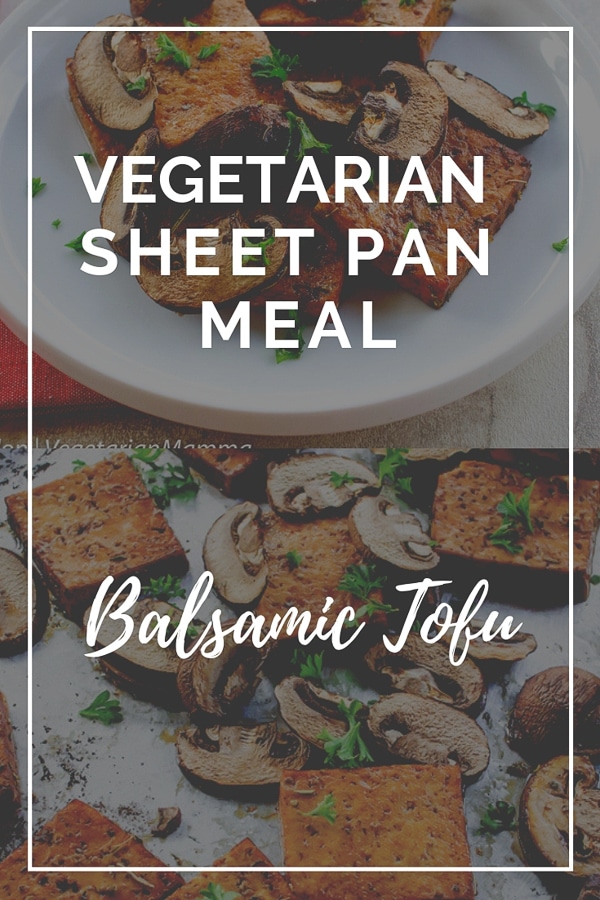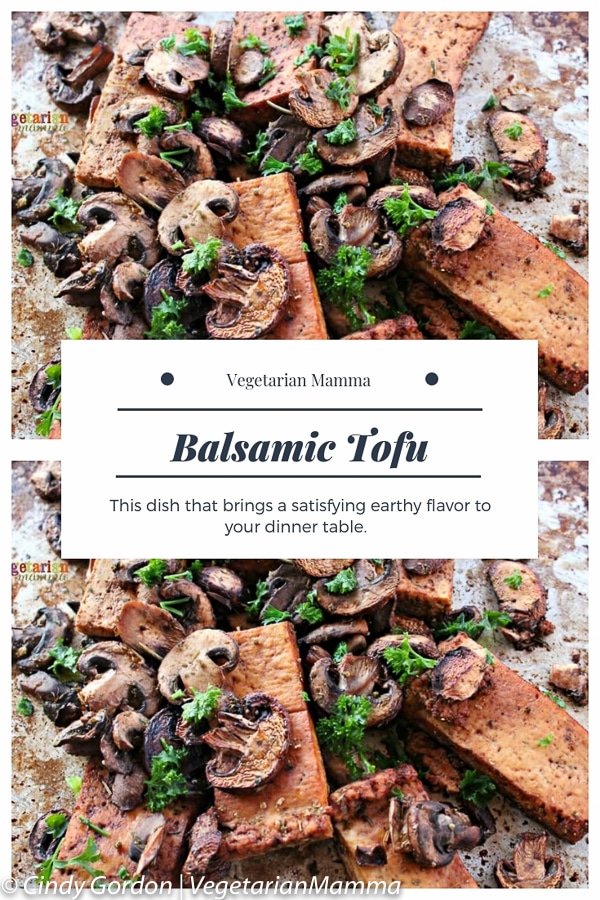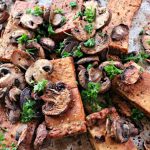 Balsamic Tofu and Mushrooms
Instructions
Using your tofu press, press the tofu then slice into planks.

Whisk together balsamic, italian seasoning, garlic salt and onion granules.

Marinate tofu planks in balsamic marinade for 30 minutes to 1 hour.

Place planks on a lightly oiled lipped pan. Top with mushrooms. Place under broiler. Each broiler will vary, my tofu was cooked with 5 minutes on each side.

Plate your tofu and mushrooms, garnish with parsley if desired.

ENJOY!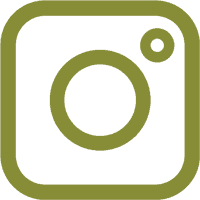 Did you make this recipe?
Be sure to snap a picture and post it to Instagram with the hashtag #VegetarianMamma! I love seeing our recipes being recreated!
Thanks to EZ Tofu Press for sponsoring this tofu recipe and the giveaway! This post contains amazon affiliates.
Let's talk! Leave me a comment telling me your favorite recipe using tofu!
pin for later: