Balsamic Tofu and Mushrooms is a beautiful dish that brings a satisfying earthy flavor to your dinner table.  This is an easy weeknight meal.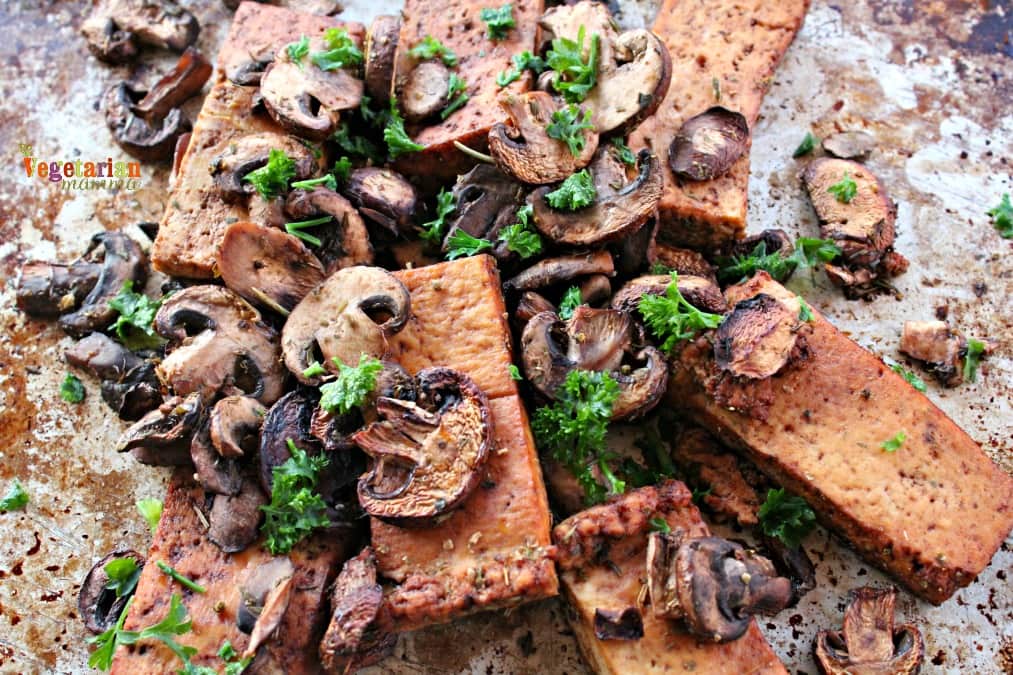 We are huge fans of tofu at our house. We love to play around and see the fun and simple creations that we can make with tofu.
This balsamic tofu and mushrooms dish was super easy to make and very tasty! The mushrooms add an earthy taste to the dish and the balsamic adds some delicious flavor!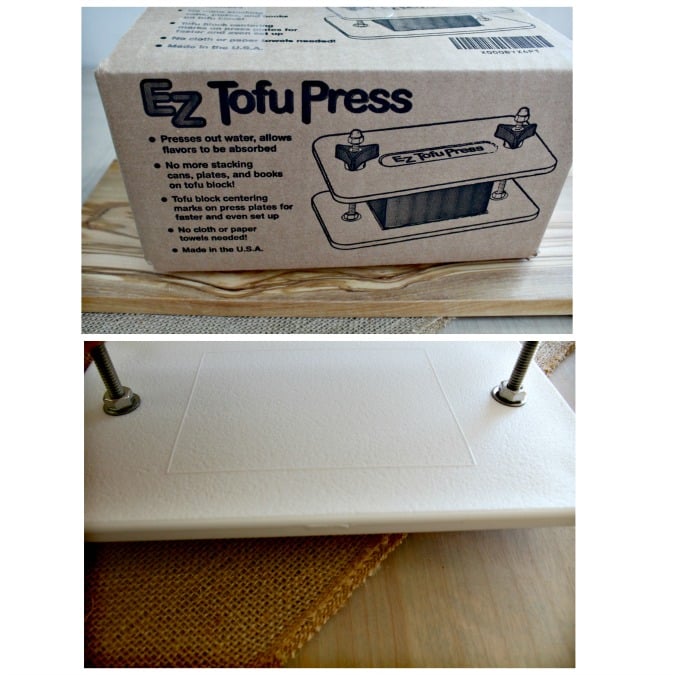 To make this dish we first pressed our tofu.  Pressing your tofu is important, did you know that?  I didn't at first, but throughout the years I've come to realize the need for pressing your tofu!
We use the EZ Tofu Press.  The EZ Tofu Press has been the #1 selling Tofu Press on Amazon for the last 3 years!
So why do I love the EZ Tofu Press?  Check this out:
1) $19.99 cost (free shipping to Amazon Prime members) 
2) EZ Tofu Press can press virtually all sizes of firm and extra firm tofu. 
3) Improves flavor absorption and texture.
4) Pressing can be achieved in 15 minutes or less. Prep food and marinade while turning the knobs every 2 minutes over a 10-15 minute time frame
5) Presses substantially faster than spring based tofu presses.
6) Easy to clean- small, compact, dishwasher safe, and fewer parts to break.
7) Saves on paper or cloth towels!
8) Tofu bock centering marks on press plate for faster and even set up.
9) Stainless steel grommets on top press plate allows for smooth and even pressing.
I love the new tofu block centering plates on the press!
Let's get to the recipe!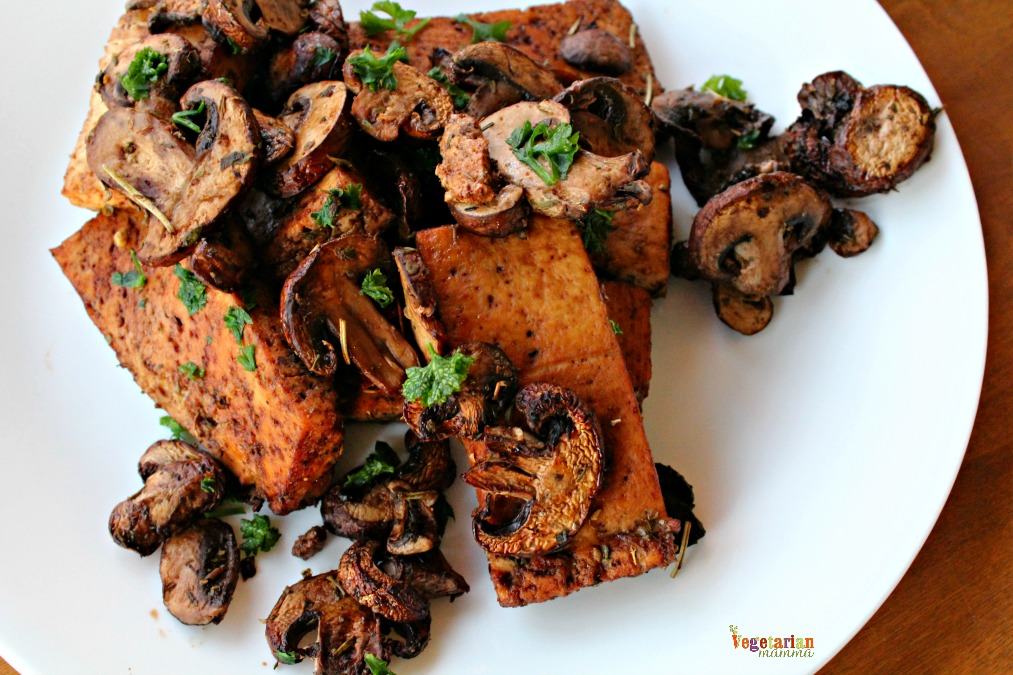 Connect with EZ Tofu Press!
#1 Selling Tofu Press on AMAZON for 3 years!
Thanks to EZ Tofu Press for sponsoring this tofu recipe and the giveaway! This post contains amazon affiliates.
Let's talk! Leave me a comment telling me your favorite recipe using tofu!