These Air Fryer Jalapeno Poppers are pretty amazing. They are a spicy, mouth watering, gluten-free snack! We also offer up traditional oven instructions too!
Jalapeno poppers used to be a favorite treat of mine before going gluten-free.
I used to always have a stock of them in my freezer. Fast forward a few years and I miss them badly!
But living without does not mean I have to miss out. Besides making them fresh, you know exactly what ingredients are in those spicy little guys!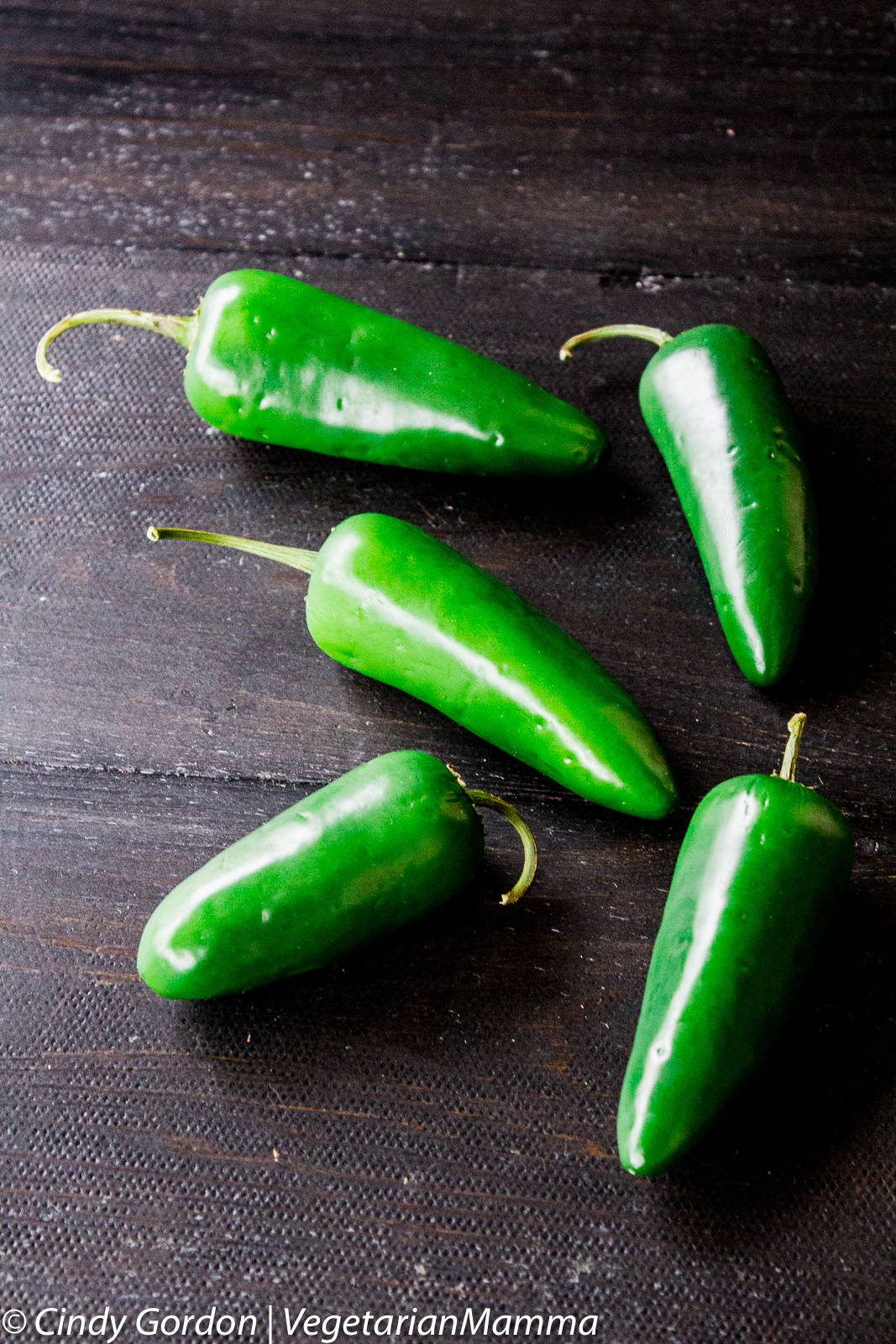 Looking for another cool idea for your poppers? Check out these Pimento Cheese Jalapeno Poppers by Bless Her Heart Y'ALL!  Oh my they look delicious!
These Air Fryer Jalapeno Pepper will make your mouth burn! But you will keep coming back for more! I promise! There is just something so delicious about them!
You start off with some fresh jalapenos.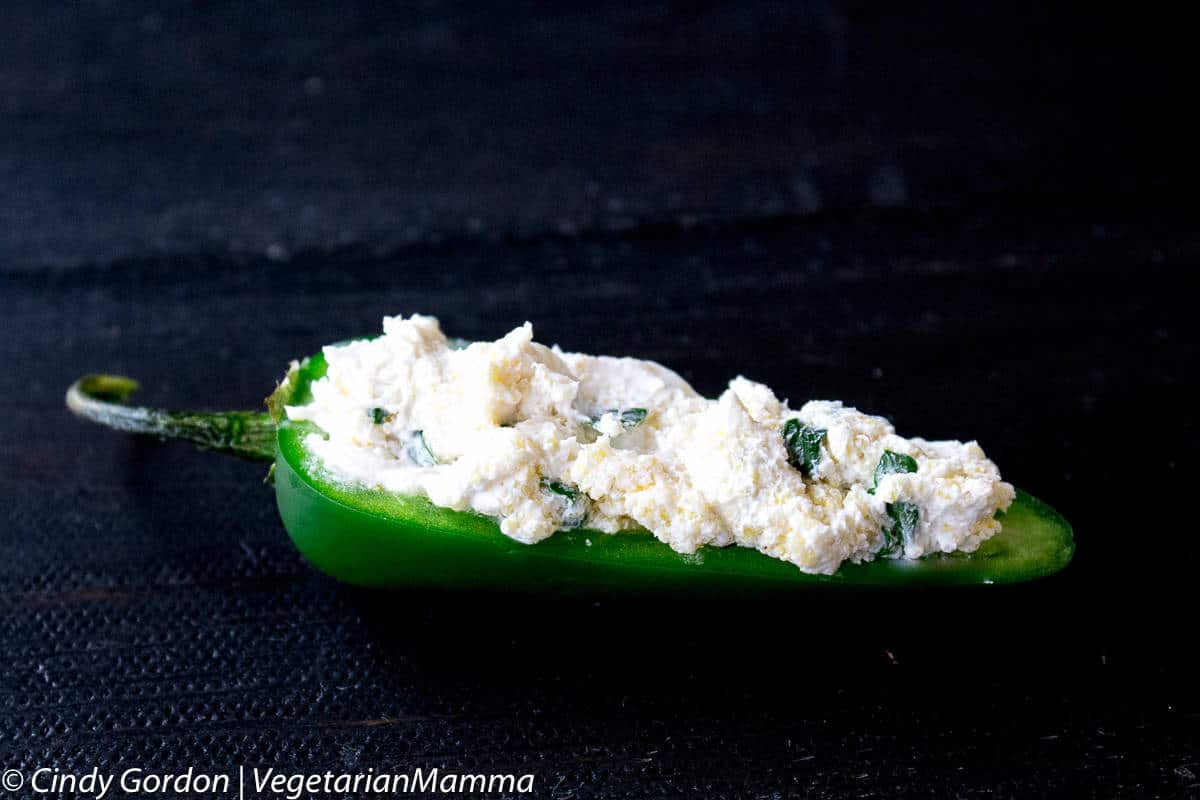 Next up, you are going to stuff them. Easy peasy!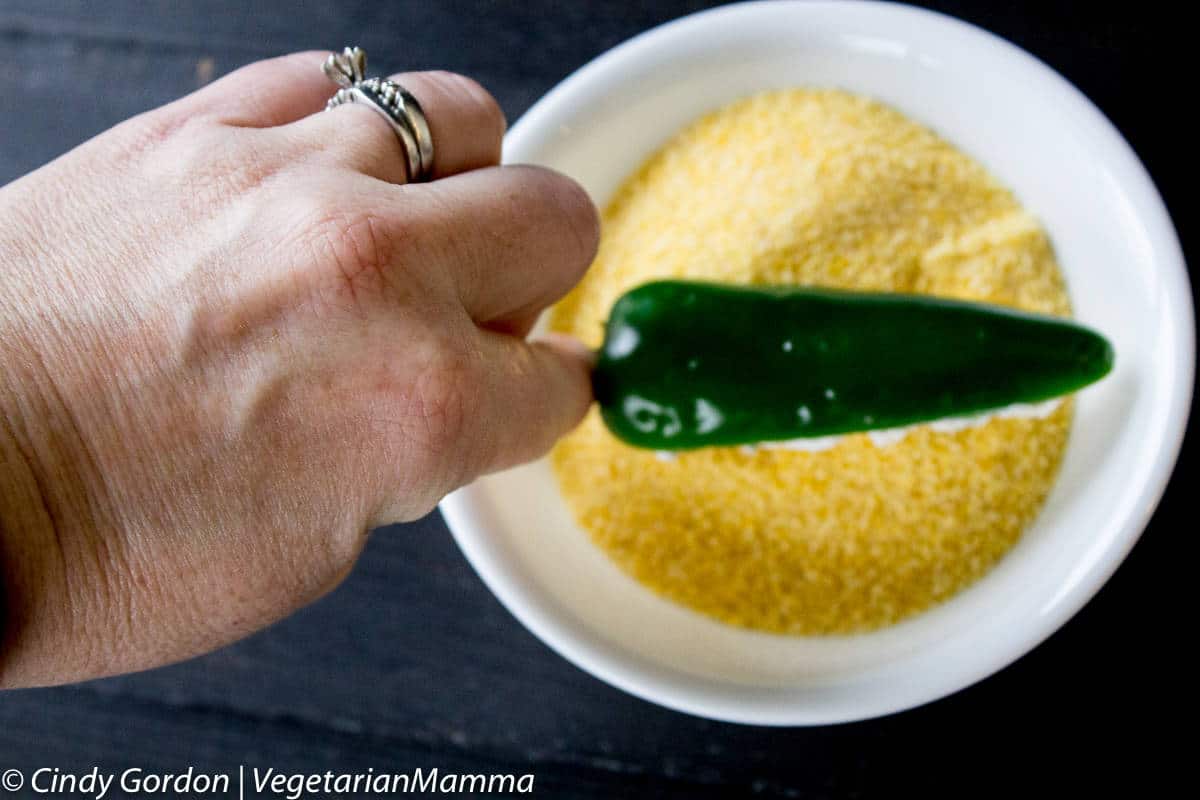 Next up, dip the poppers into a crushed tortilla mix. You can finely grind tortilla chips in your food processor to create a delicious gluten free topping.
Or you can use store bought gluten free crumbs to do the trick!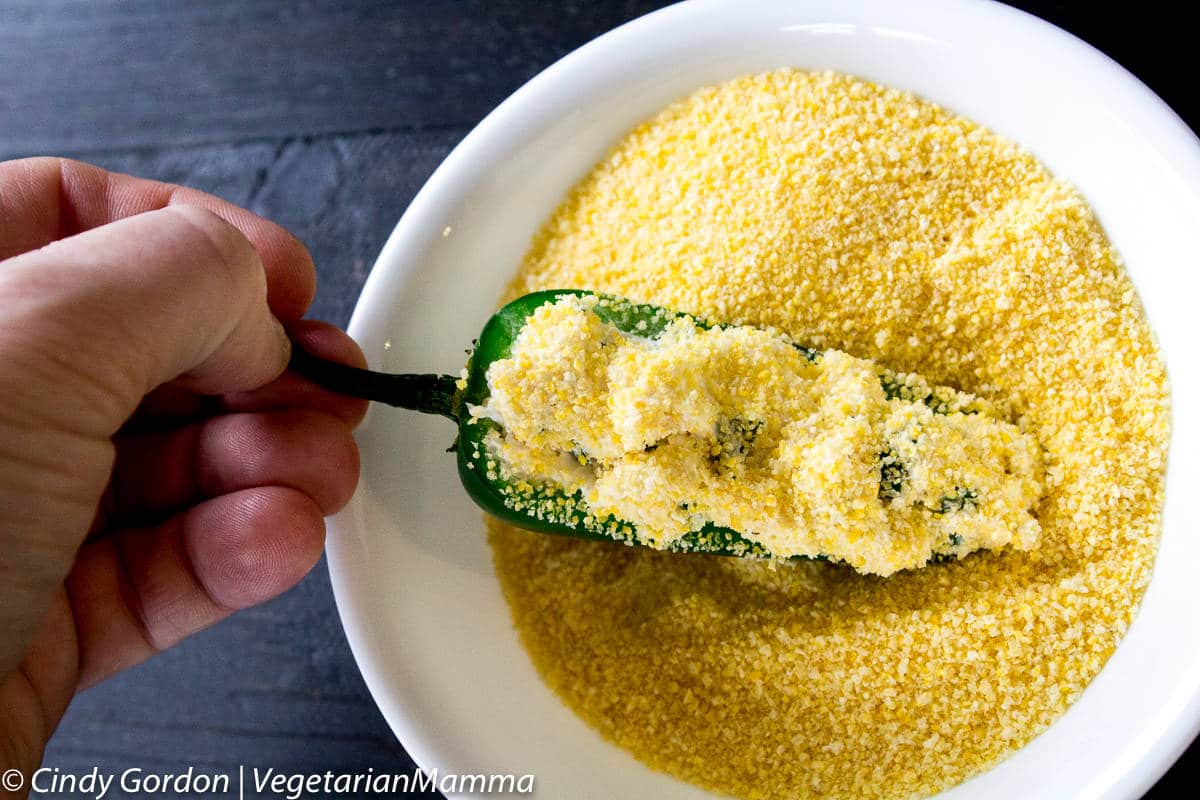 I bet you are getting hungry this thinking about this, aren't you? I know that I am!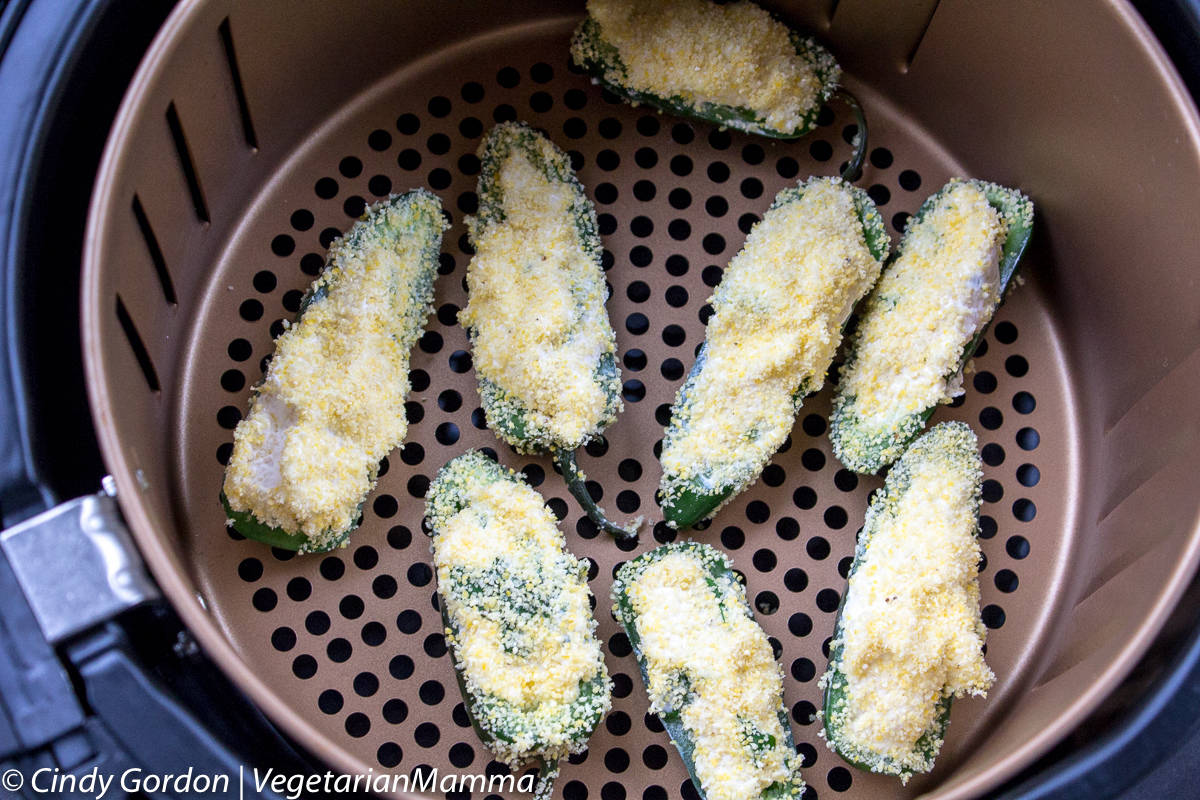 You can cook your jalapeno poppers in the air fryer if you have one.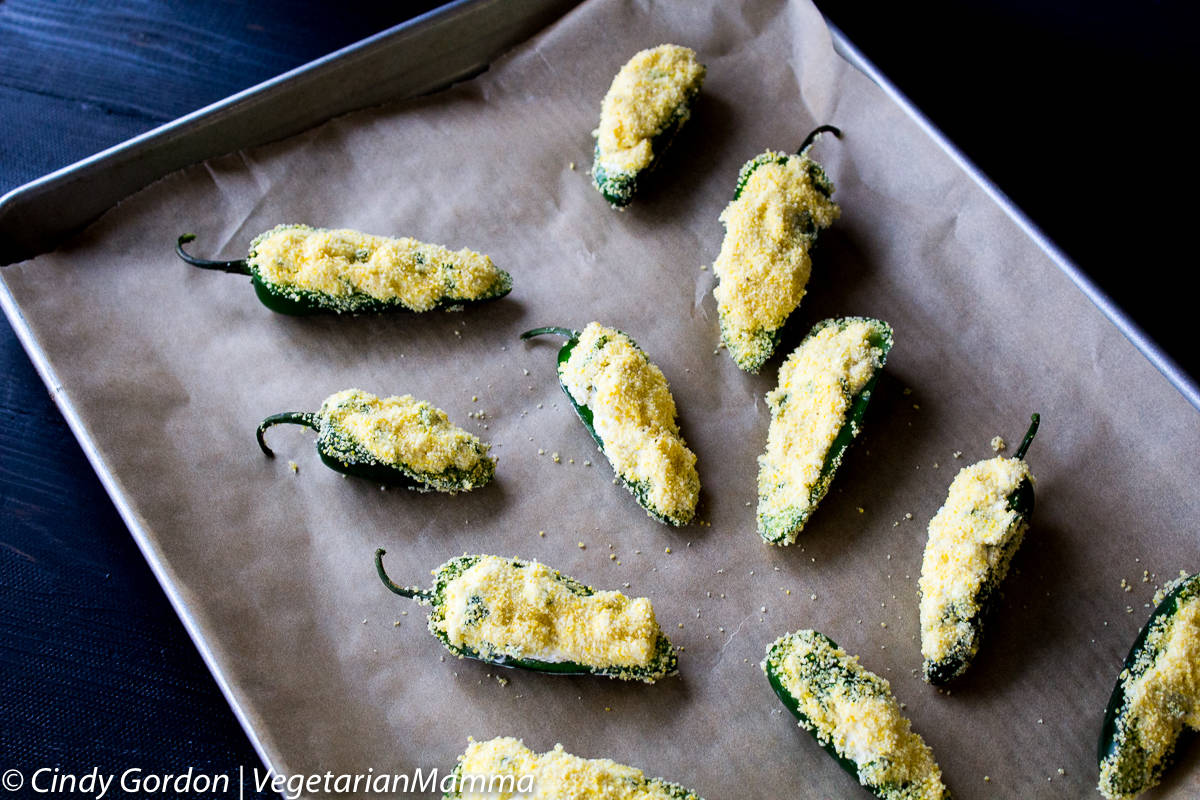 Or you can bake them in the oven! It is YOUR choice!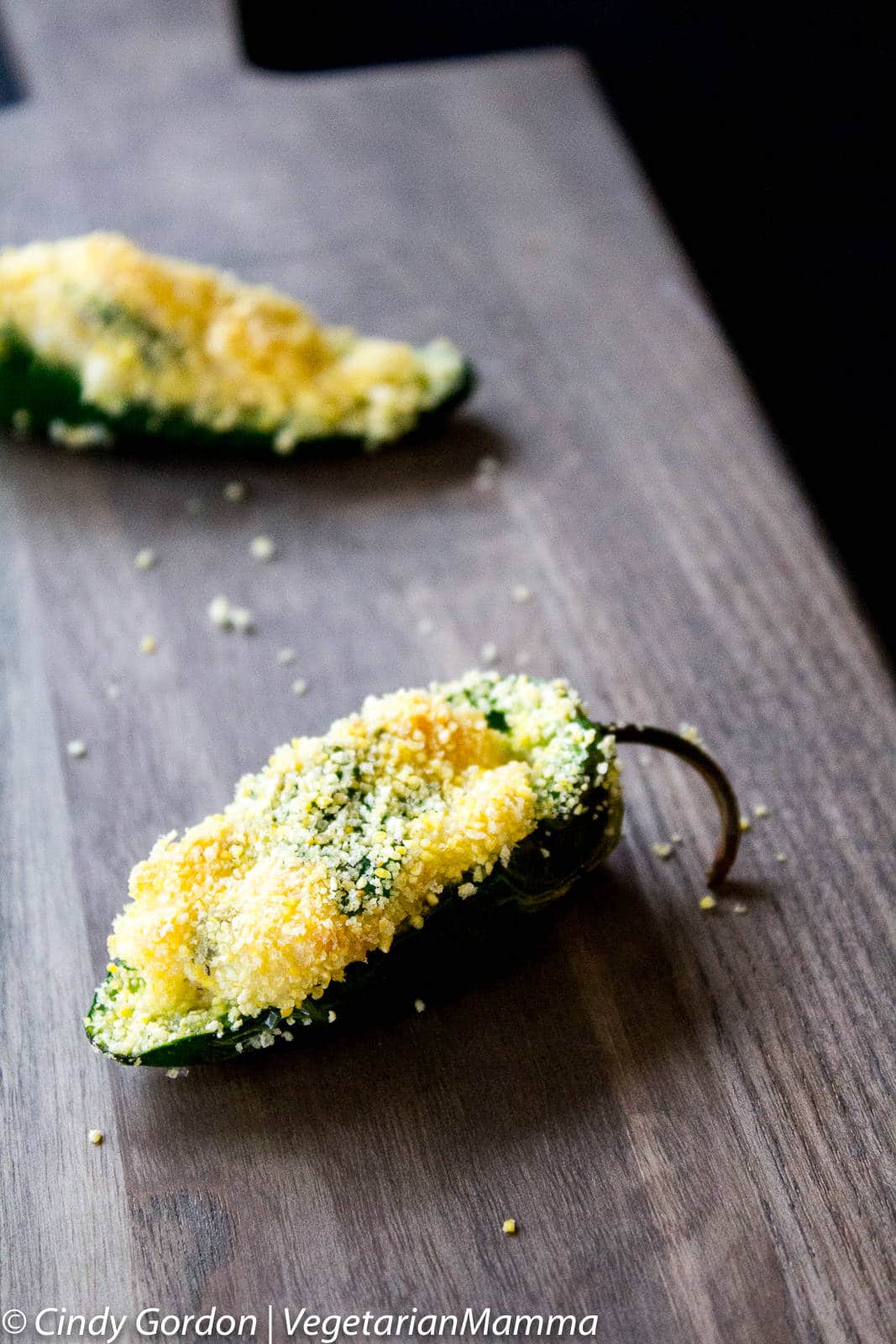 Either way the results are delicious! I am telling you that these are GOOD!
Ready for the recipe?
Air Fryer Jalapeno Poppers - A delicious gluten-free snack
Author:
Cindy Gordon (Vegetarian Mamma)
Ingredients
10 jalapeno peppers, halved and deseeded
8 oz of cream cheese (I used a dairy-free cream cheese)
¼ c fresh parsley
¾ c gluten-free tortilla or bread crumbs
Instructions
Mix together ½ of crumbs and cream cheese. Once combined add in the parsley.
Stuff each pepper with this mixture.
Gently press the tops of the peppers into the remaining ¼ c of crumbs to create the top coating.
Cook in an air fryer at 370 degrees F for 6-8 minutes OR in a conventional oven at 375 degrees F for 20 minutes.
Let cool and ENJOY!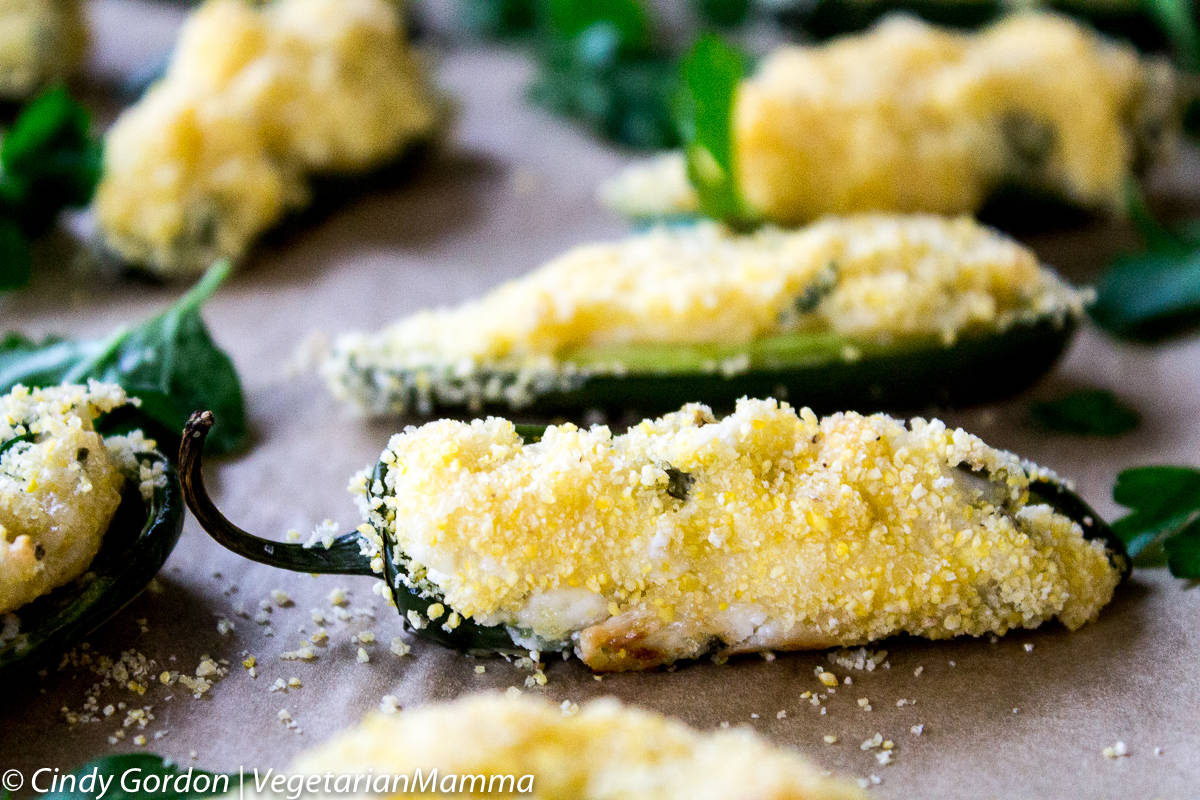 Oh yes, these are delicious! Crispy outside topping, covering up the creamy inside followed by a spicy shell!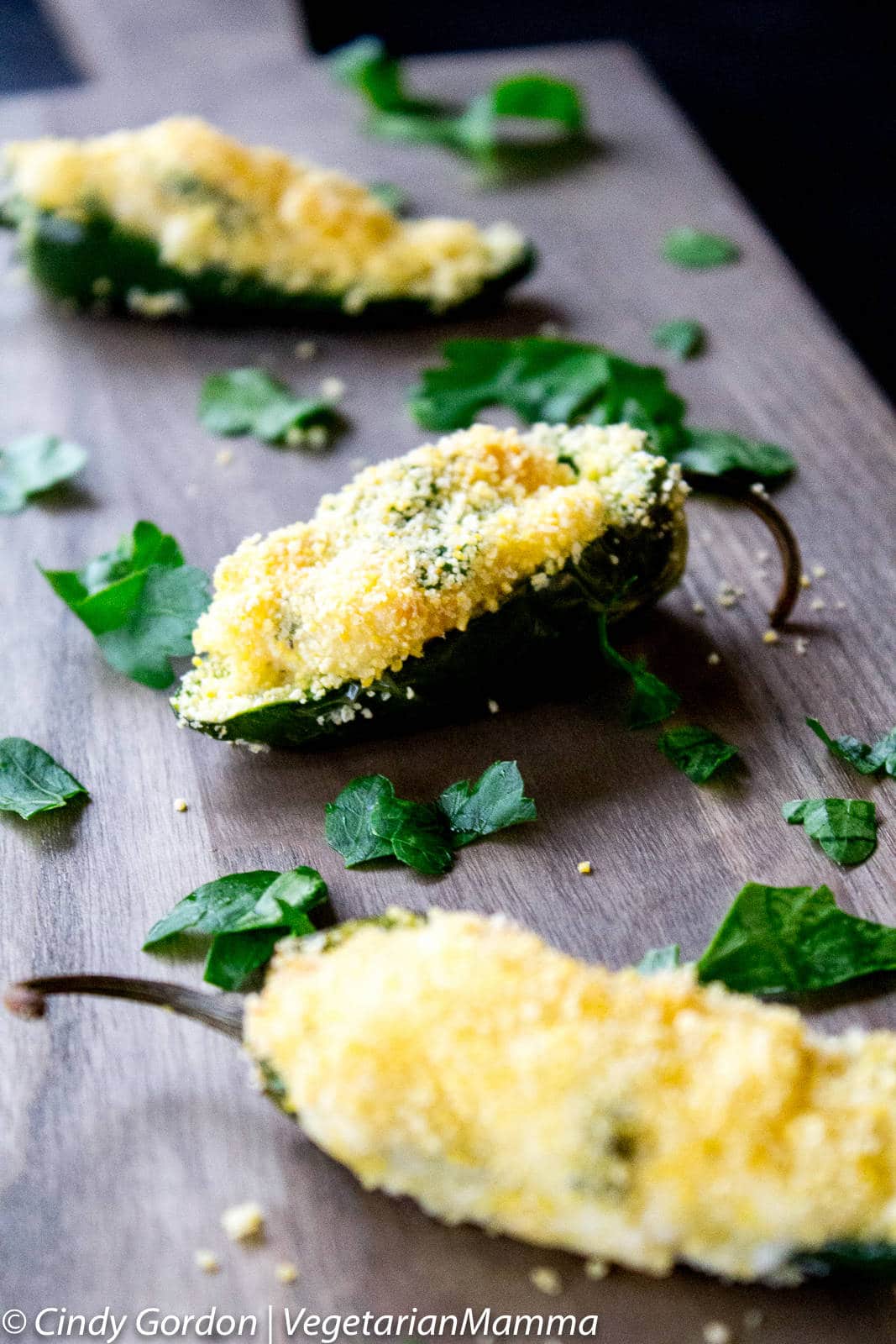 Pretty amazing! Looking for more gluten-free snack ideas? Be sure to check out our recipe index!
This post does contain an amazon affiliate link to an air fryer.
Let's talk! Leave me a comment telling me if you have an air fryer! Have you tried to make jalapeno poppers at home?