Spaghetti Squash is common during the fall and can provide a hearty spaghetti style meal. Mushroom Spaghetti Squash brings some delicious earthy undertones to your table, and is a great plant based option for cold nights.
This vegetarian spaghetti squash recipe will be a dinner time favorite this season.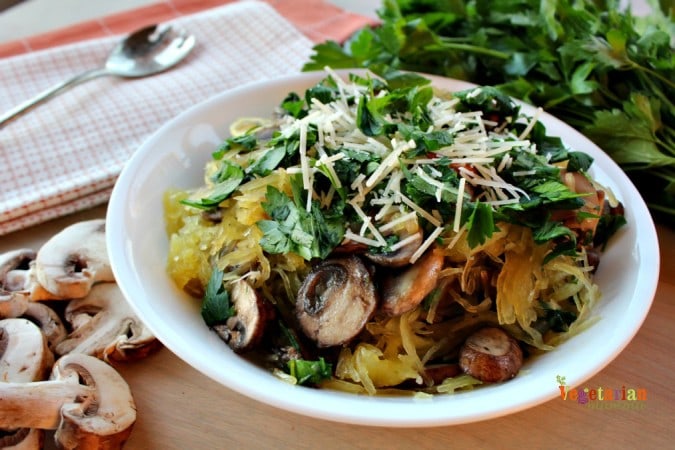 How Do You Cook a Spaghetti Squash?
Yesterday, I shared how easy it is to roast a spaghetti squash on a baking sheet. Cooking a spaghetti squash is really not that hard once you know how. We love to eat this dish year round, but have it often throughout the fall and winter when spaghetti squash are quite plentiful.
If you find a great deal on spaghetti squash in the fall, stock up and store them in a cool place. We store ours in our basement pantry and enjoy them throughout the winter!
There are so many ways to eat spaghetti squash, I find different ways to cook it each year. The easiest thing to do with spaghetti squash is to use it in place of pasta in all of your favorite recipes!
Add tomato sauce and you have a low carb, gluten free Italian style dinner. That sounds delicious!
For this dish we aren't using tomatoes, but another combination of veggies that I enjoy with pasta: Mushrooms, Onion, and Spinach.
Mushroom 101
Mushrooms are fungi! So they are in a space all their own, set apart from plants and animals. The body of a mushroom stores nutrients. Mushrooms are nutritious. They are a good source of B vitamins. It is said that they rank the highest among vegetables when it comes to protein.
For more of my vegetarian and vegan squash recipes, see Butternut Squash Chili or Creamy Butternut Squash Pasta . Visit the recipe index for even more vegetarian and gluten free recipes!
Looking for a low carb option? Give this Stuffed Spaghetti Squash Lasagna Boats a try!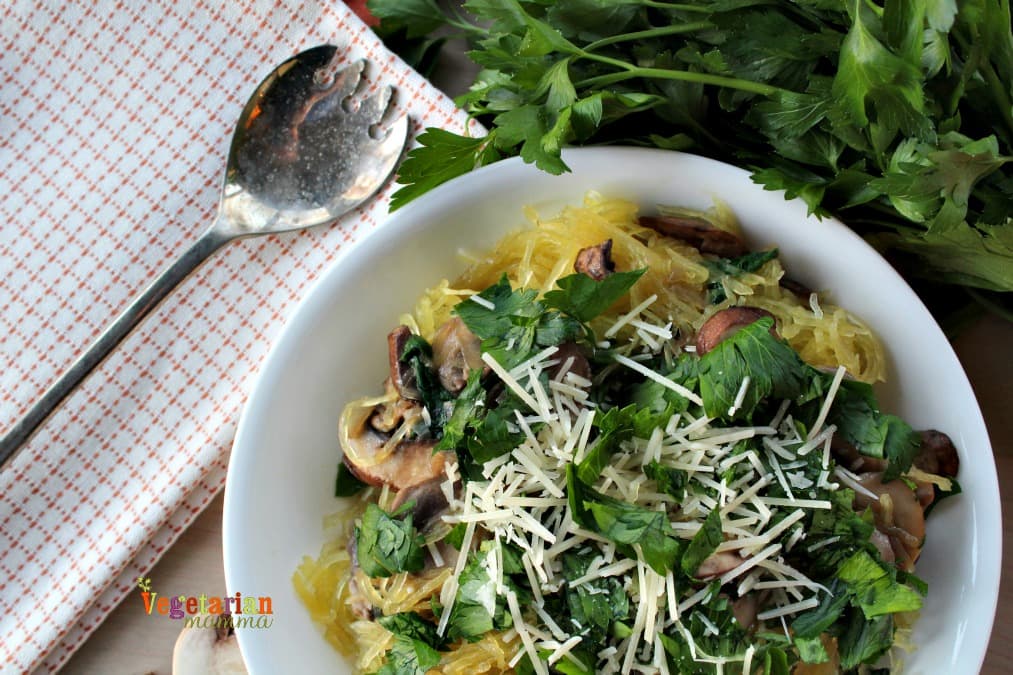 Vegan Spaghetti Squash Option
If you need to make this dish dairy-free or vegan you can omit the cheese or use a dairy-free option. Try nutritional yeast in place of the cheese, and add some crushed red pepper for flavor.
I also used flat leaf fresh parsley in this dish. The mushrooms really add a deep earthiness to this dish. I just love mushrooms, and I especially love mushrooms with spaghetti squash.
Fresh herbs can be tough to find in the winter months. If you grow your own herbs outside in the summer, you can keep some of your plants and move them to smaller containers to grow inside for the winter months.
As long as you have the sunshine you should be good. Sunshine makes everything good, right?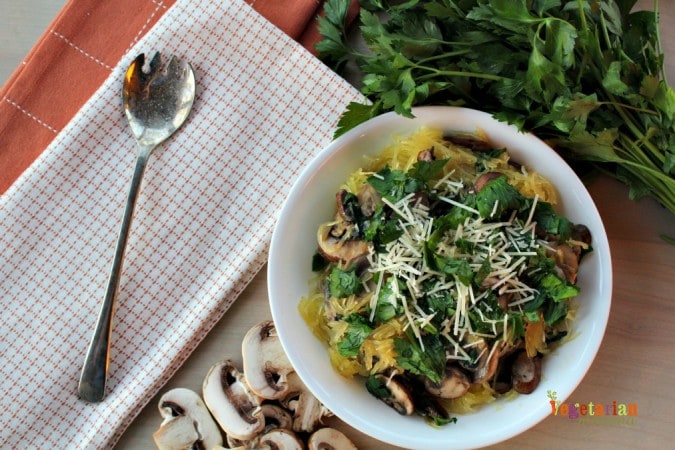 pin for later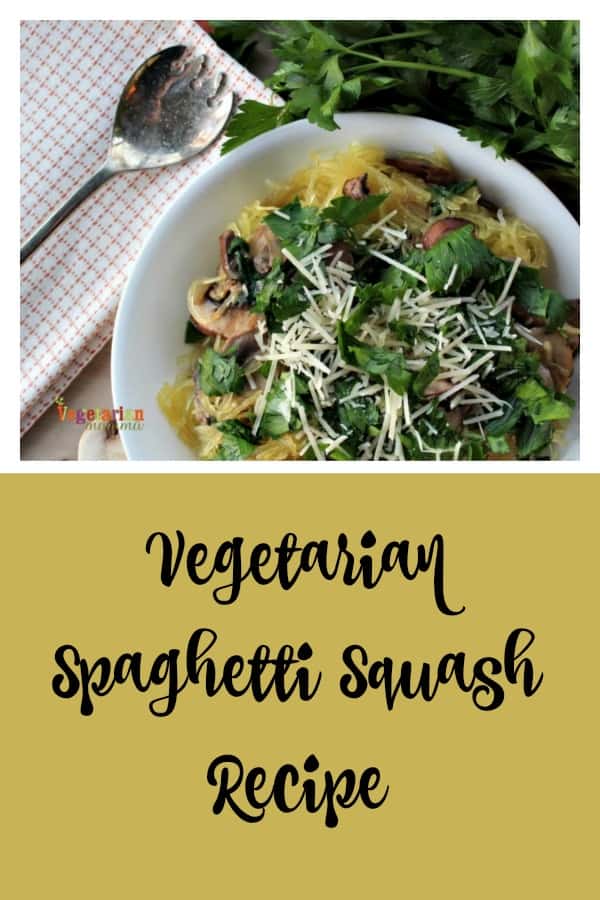 I bet you are getting hungry? I know I am…let's check out this recipe!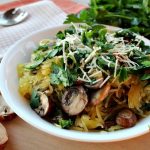 Mushroom Spaghetti Squash
Ingredients
1

medium sized spaghetti squash

1

T

olive oil

1

small onion

diced

8

oz

of white button mushrooms

sliced

8

oz

of portabella mushrooms

sliced

1/2

cup

fresh flat leaf parsley

diced

2

c

fresh spinach

diced

Parm cheese for garnish
Instructions
Heat oven to 375 degrees F.

Wash the outside of the spaghetti squash. Slice in half long ways. Remove seeds. Place squash face down into a 9X13 pan, fill with 1/4 inch of water. Bake for 45 minutes or until a knife and early cut squash skin. Using a fork, scrape the insides of the squash. It should come out like spaghetti.

In a skillet over medium heat, warm the olive oil. Saute the onion and mushrooms until soft.

Toss the spaghetti squash with the cooked onions and mushrooms. Gently, mix in the parsley and spinach.

Garnish with cheese.

ENJOY!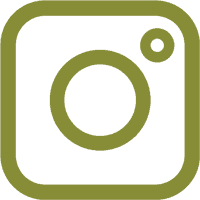 Did you make this recipe?
Be sure to snap a picture and post it to Instagram with the hashtag #VegetarianMamma! I love seeing our recipes being recreated!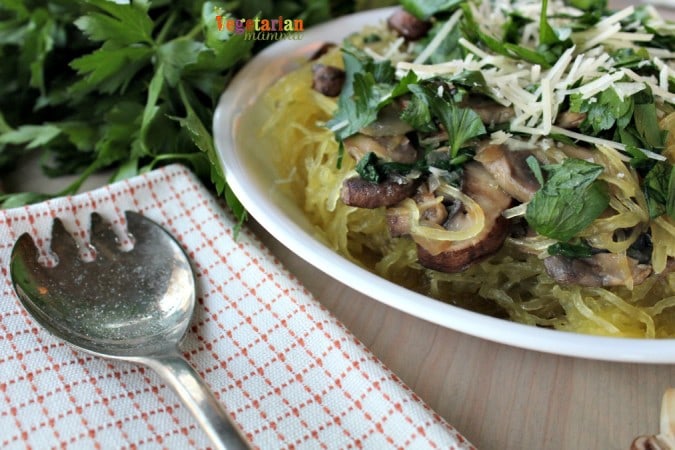 Let's talk! Leave me a comment telling me your experience with spaghetti squash! Have you ever made it? What do you like to add to your squash?