Thanksgiving Air Fryer Sides are a great way to assist your holiday cooking. The air fryer takes up a small amount of space and it cooks the food quickly. You are going to love these air fryer sides for Thanksgiving.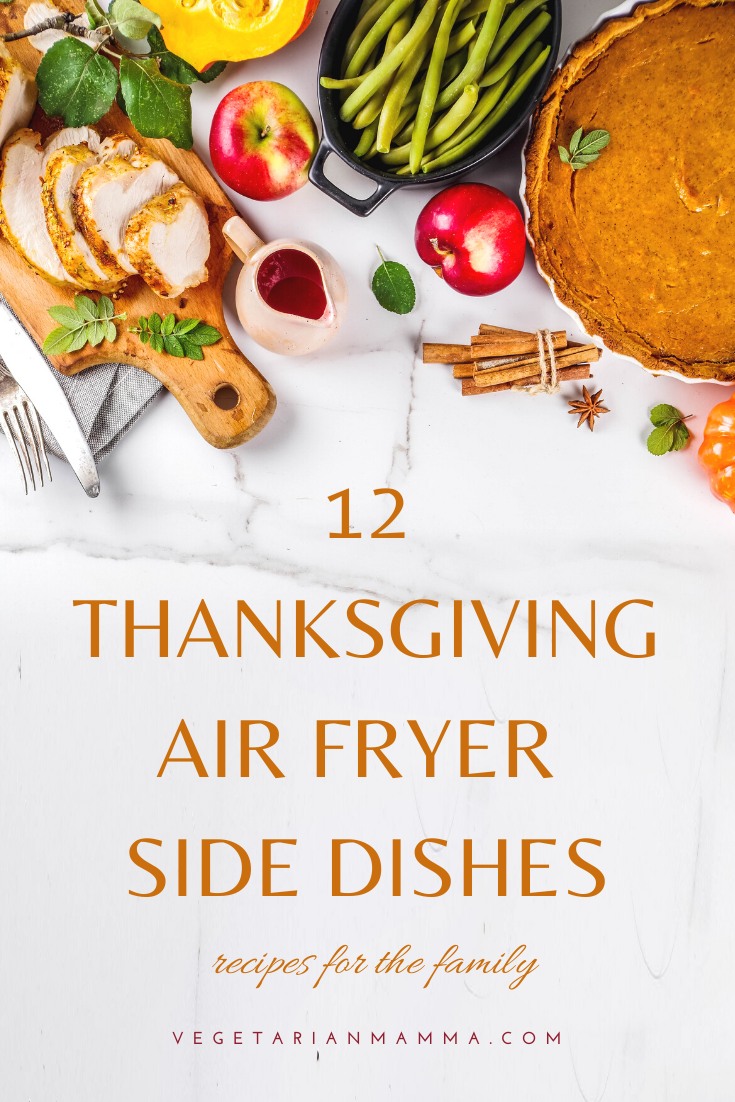 The holidays are almost among us. It is time to figure out our menus for the big Thanksgiving dinner. Each year, we seem to have similar items. Lots of vegetable sides and of course sweet treats!
What Can You Actually Cook In Air Fryer?
The options of what you can cook in this amazing appliance are truly endless! Besides air fryer baked potatoes, we have cooked air fryer tofu, potatoes, french fries, air fryer Brussel sprouts and more! Anything that your taste buds want to try straight out of the air fryer, give it a go!
But one of my most favorite food items to make in the air fryer? Baked Potatoes. There is just something about a perfectly cooked baked potato with all the toppings that makes me and my tummy very happy.
And not to mention, they make the perfect side dish. Truth be told, baked potatoes don't have to be the side dish alone. If you add some delicious and amazing toppings to them, they can easily become the main meal that will steal the show.
12 Thanksgiving Air Fryer Sides
This year, I will be using my air fryer! There are so many amazing recipes that you can make for Thanksgiving! Here are a few of the Air Fryer Thanksgiving Side Dishes that you could make!
Air Fryer Baked Potatoes - This Air Fryer Baked Potato recipe is a simple, yet quick and easy way to prepare your baked potatoes. No need to heat your oven for this job, the air fryer can do it. You will fall in love with these air fried baked potatoes.
Air Fryer Asparagus - Air Fryer Asparagus is a low carb and keto friendly option for your family. This easy to make air fryer recipe will be a colorful side dish addition to your next meal.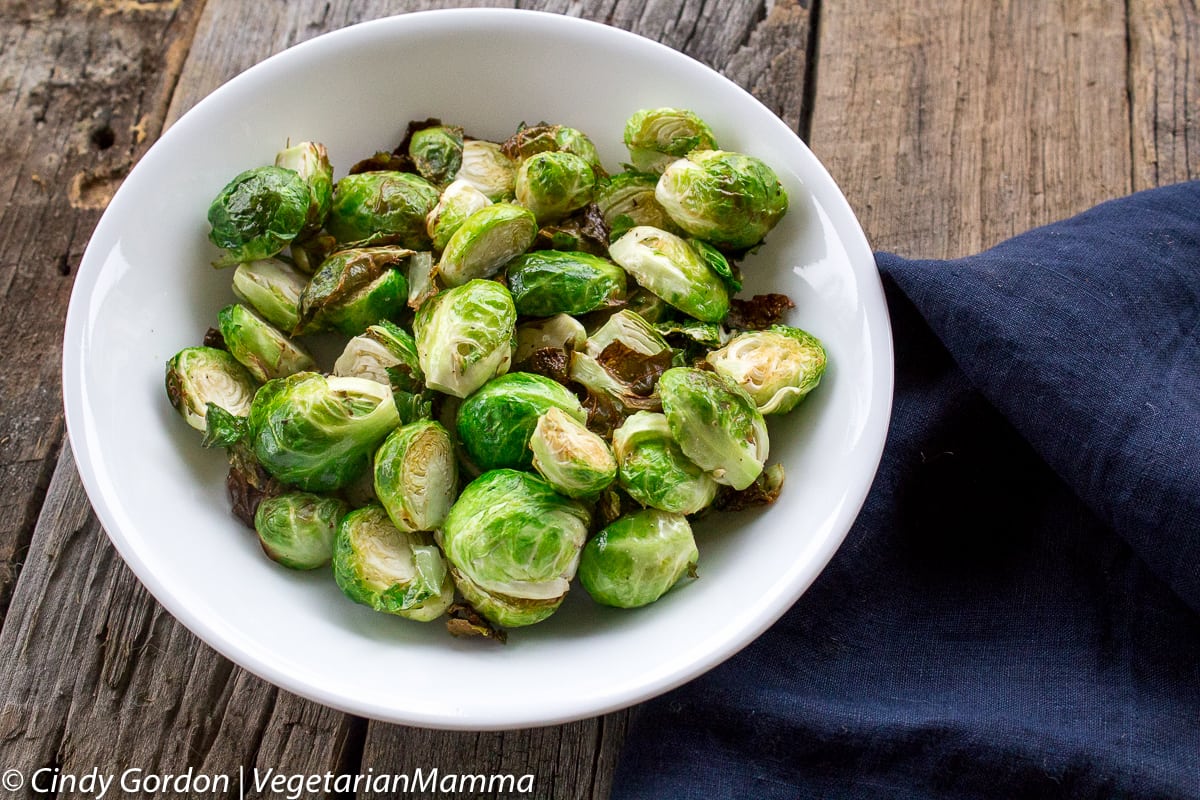 Air Fryer Brussel Sprouts - Air Fryer Brussel Sprouts is a simple and easy to make side dish. You will be amazing at the delicious air fryer vegetables recipes! If you are wondering how to cook brussel sprouts in the air fryer, we will teach you!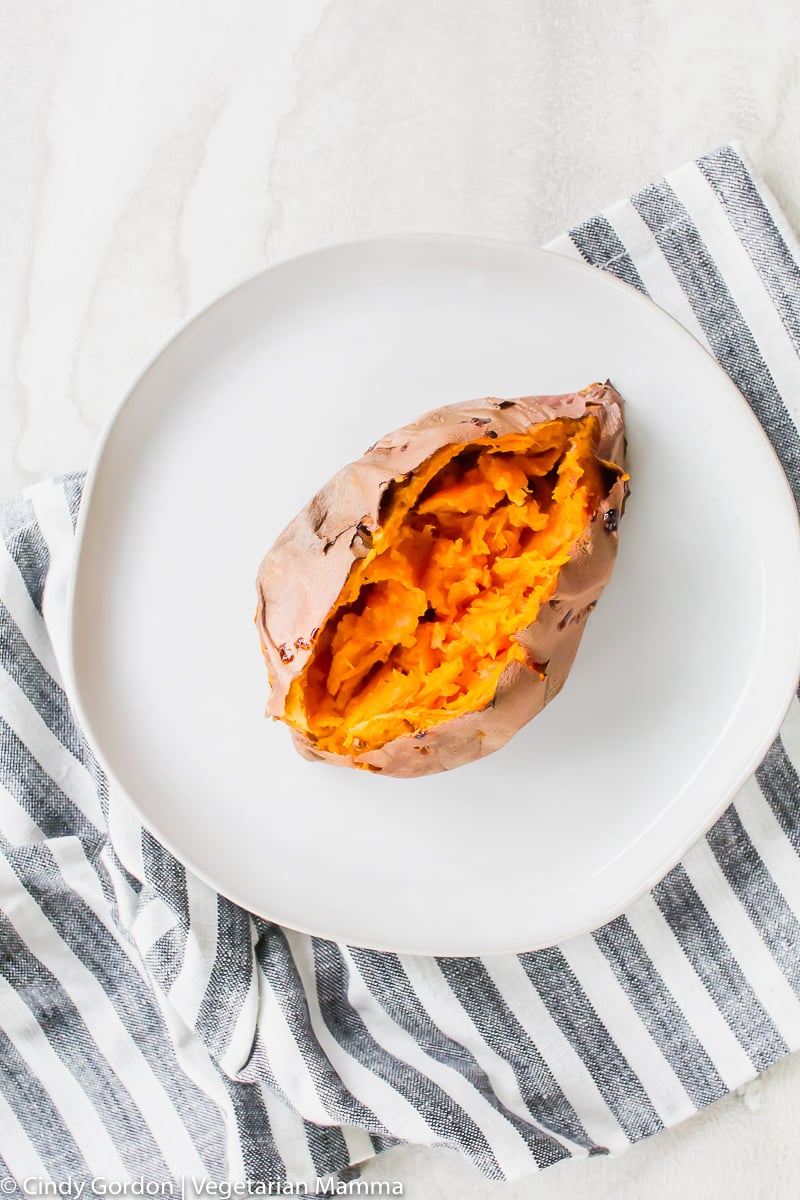 Air Fryer Sweet Potato - Air Fryer Sweet Potato is a delicious side dish to compliment any meal. Just pop the sweet potatoes in the air fryer and you'll have a sweet treat in no time.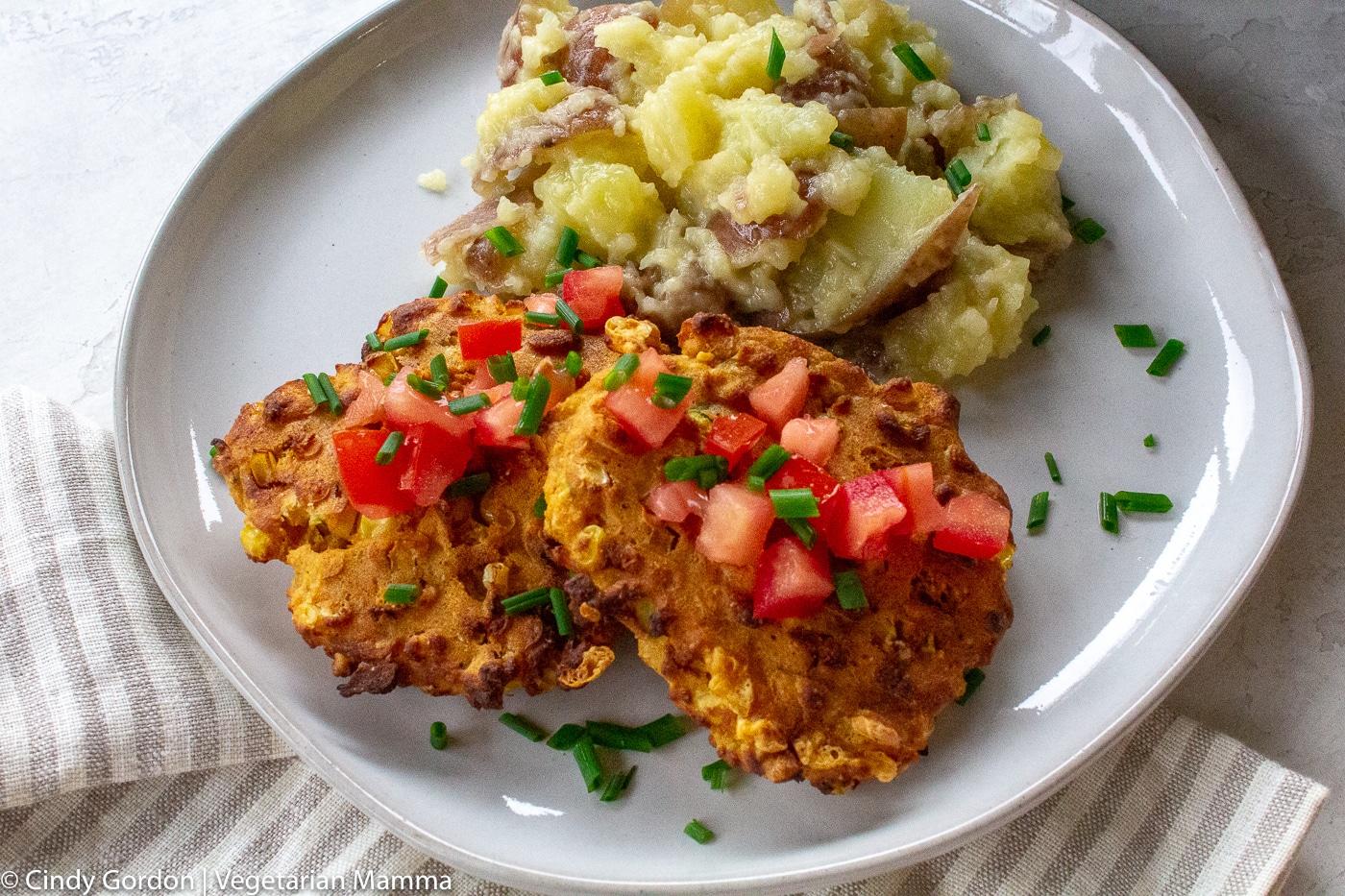 Air Fryer Zucchini Fritters - Air Fryer Zucchini Fritters is another great way to use your air fryer. This zucchini fritters recipe uses shredded zucchini and fresh corn. You are going to love these zucchini patties.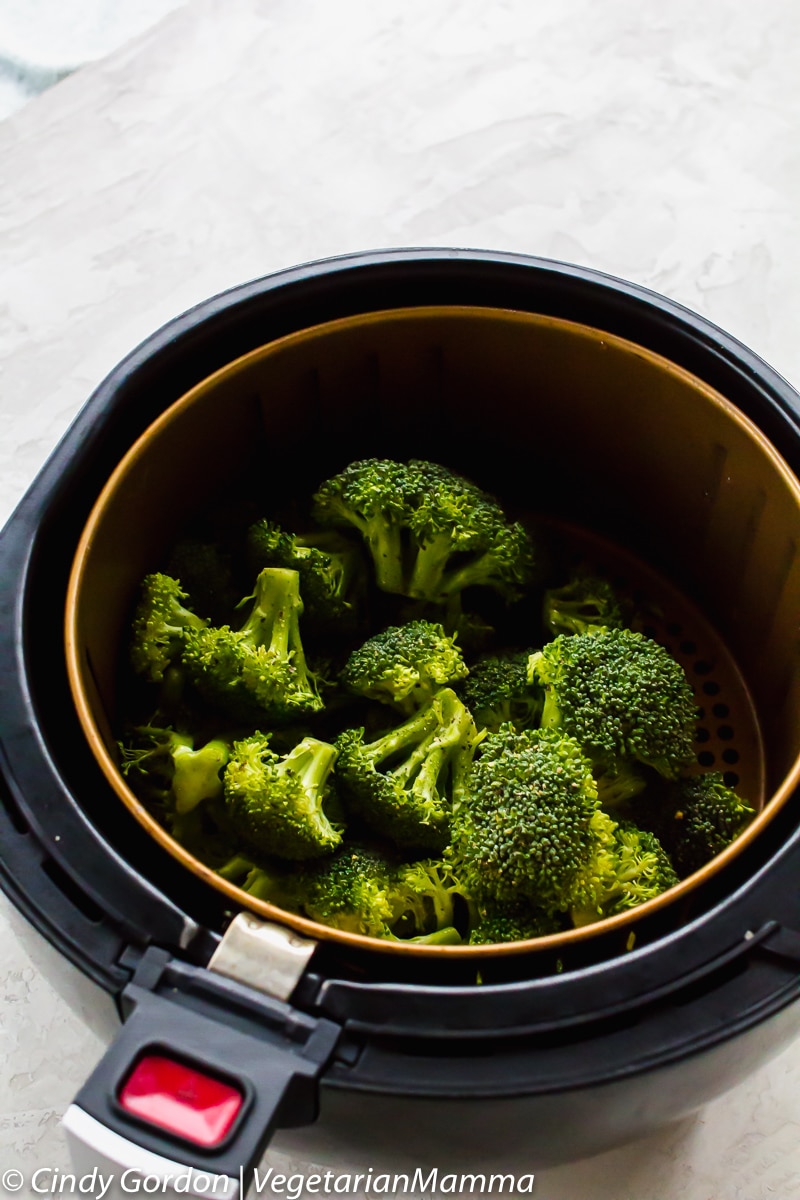 Air Fryer Broccoli - Air Fryer Broccoli is a delicious and easy to make air fryer recipe. You will fall in love all over again with this air fried broccoli!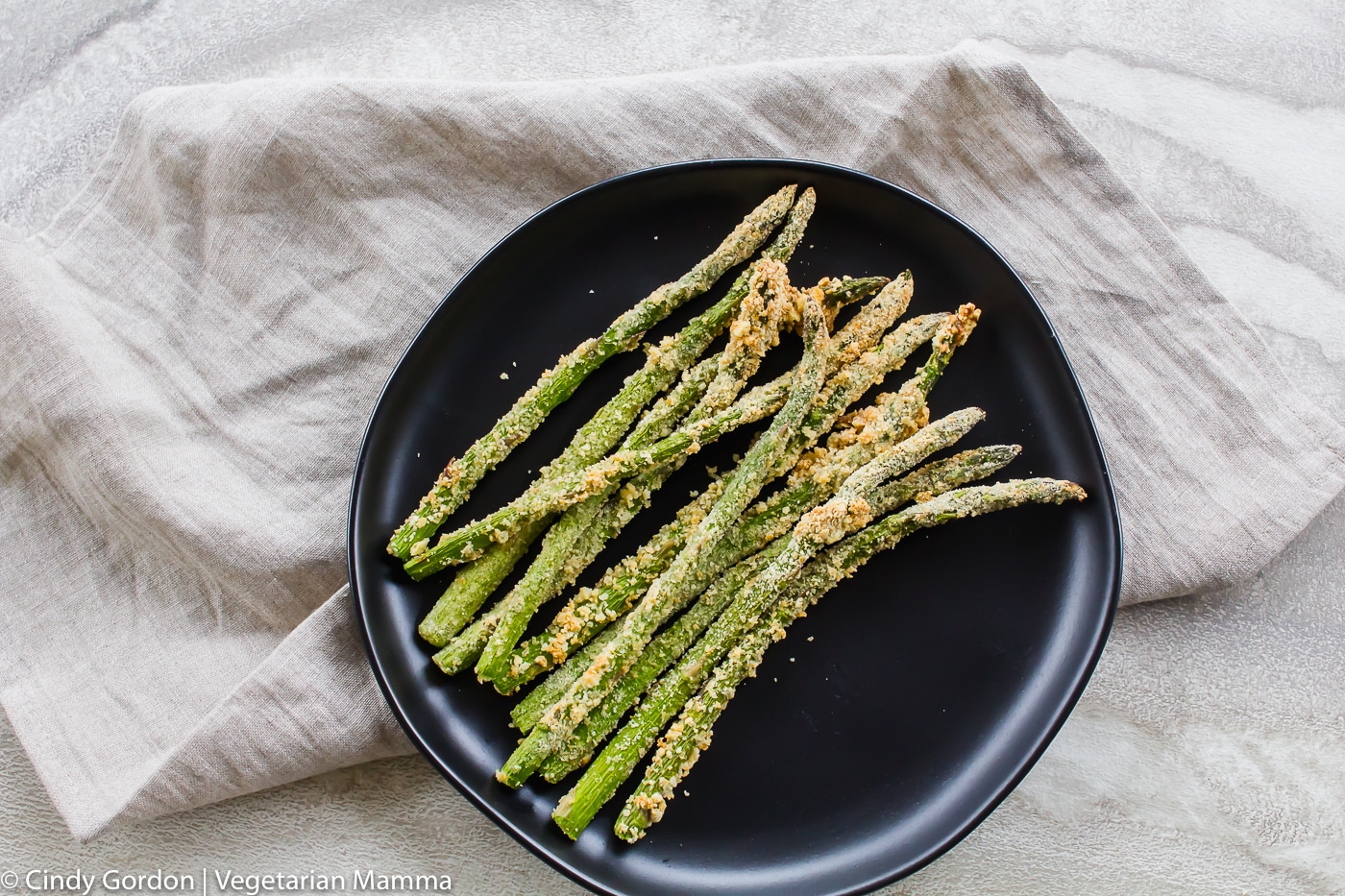 Crispy Air Fryer Asparagus - Crispy Asparagus in Air Fryer is one of the easiest air fryer recipes out there. This recipe has minimal ingredients and you'll be enjoying air fryer asparagus in no time!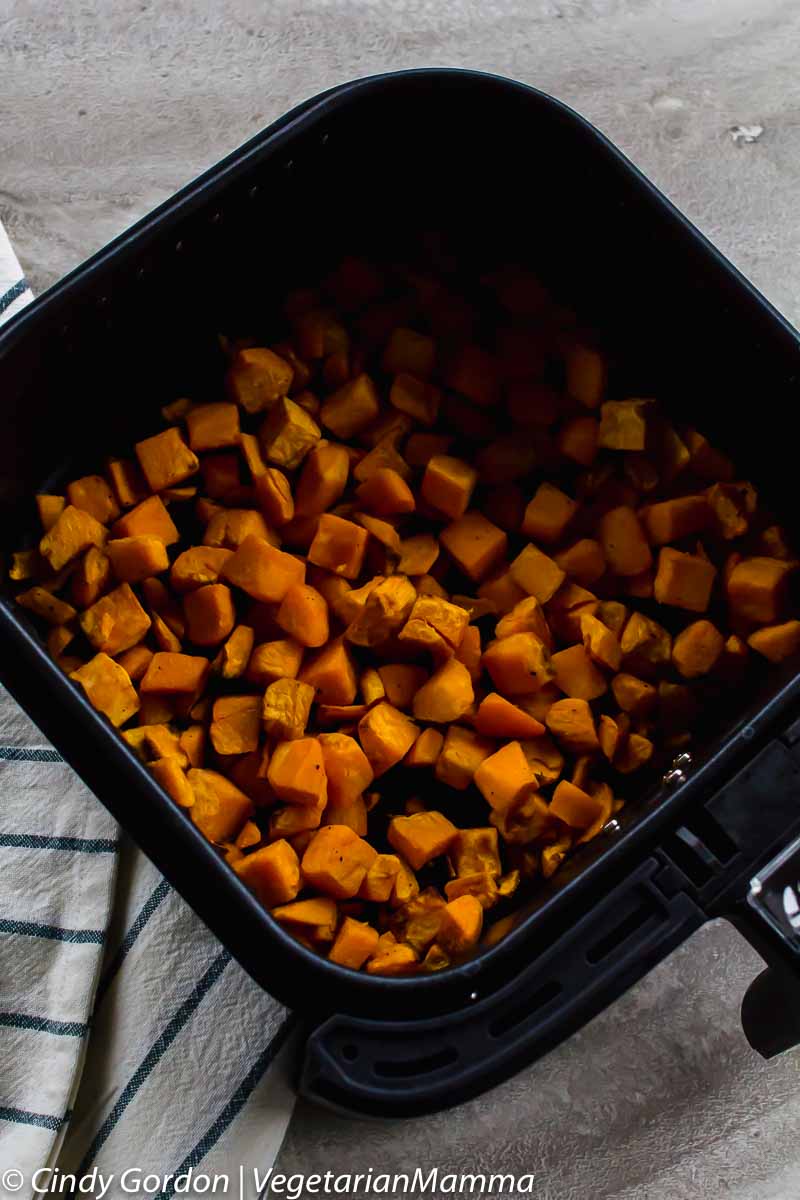 Air Fryer Sweet Potato Hash - Air Fryer Sweet Potato Hash is a delicious and quick side dish that will compliment any meal. This vegan air fryer recipe will quickly become a favorite air fryer recipe!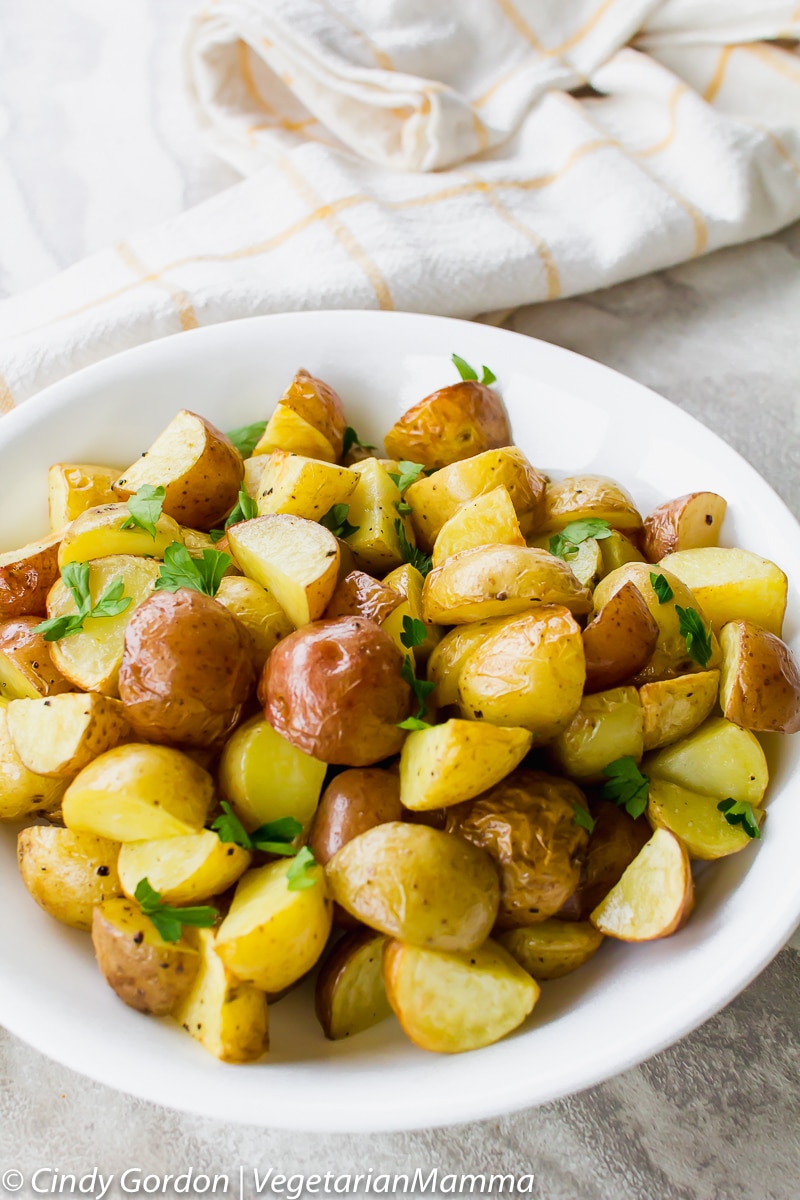 Air Fryer Roasted Potatoes - Air Fryer Roasted Potatoes will complement any holiday or weeknight dinner. These air fryer potatoes will be one of the best air fryer recipes that you'll find!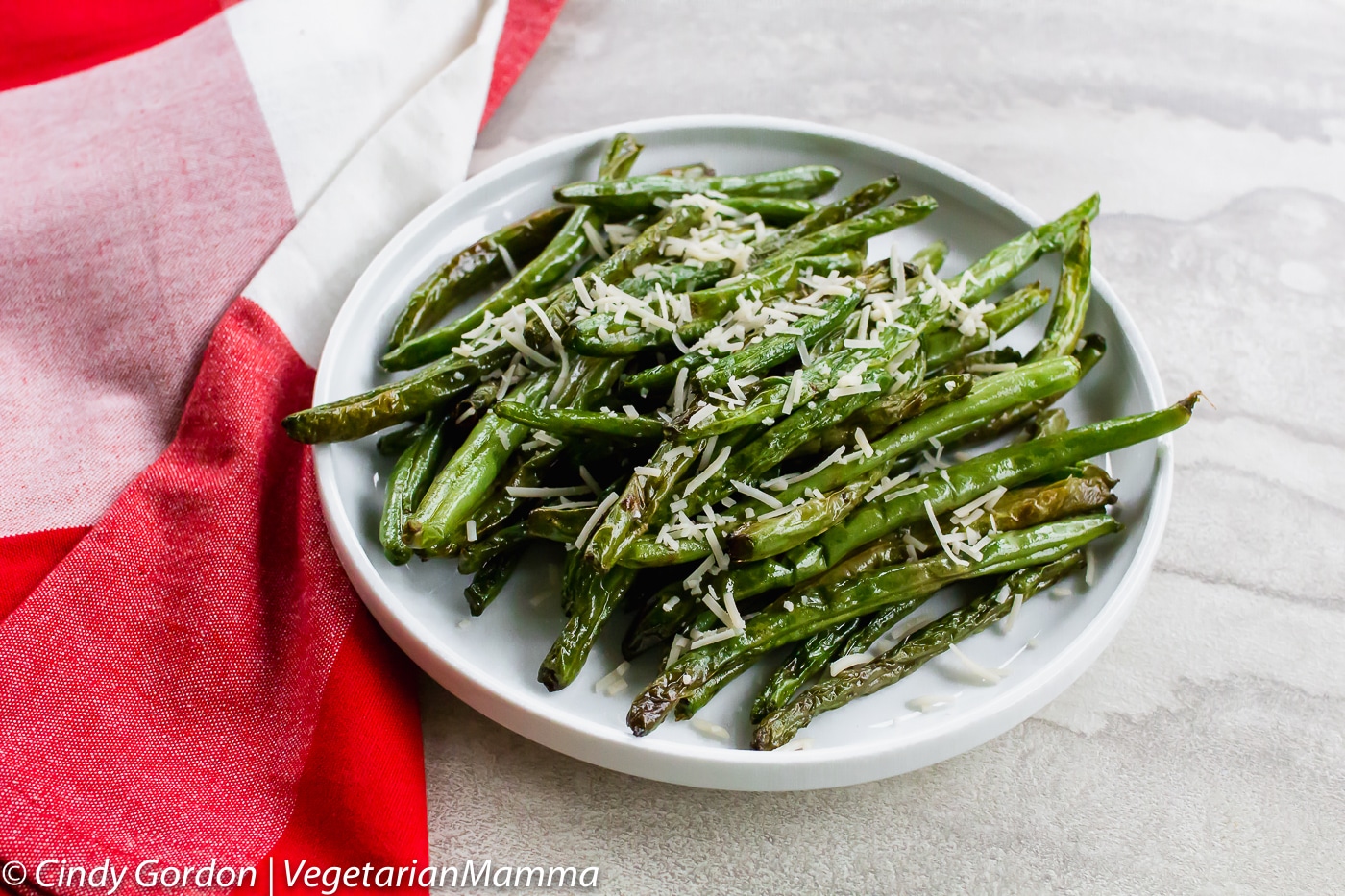 Air Fryer Green Beans - Air Fryer Green Beans will be the perfect addition to grow your collection of delicious air fryer recipes! If you love green beans, this is a quick and tasty way to make them!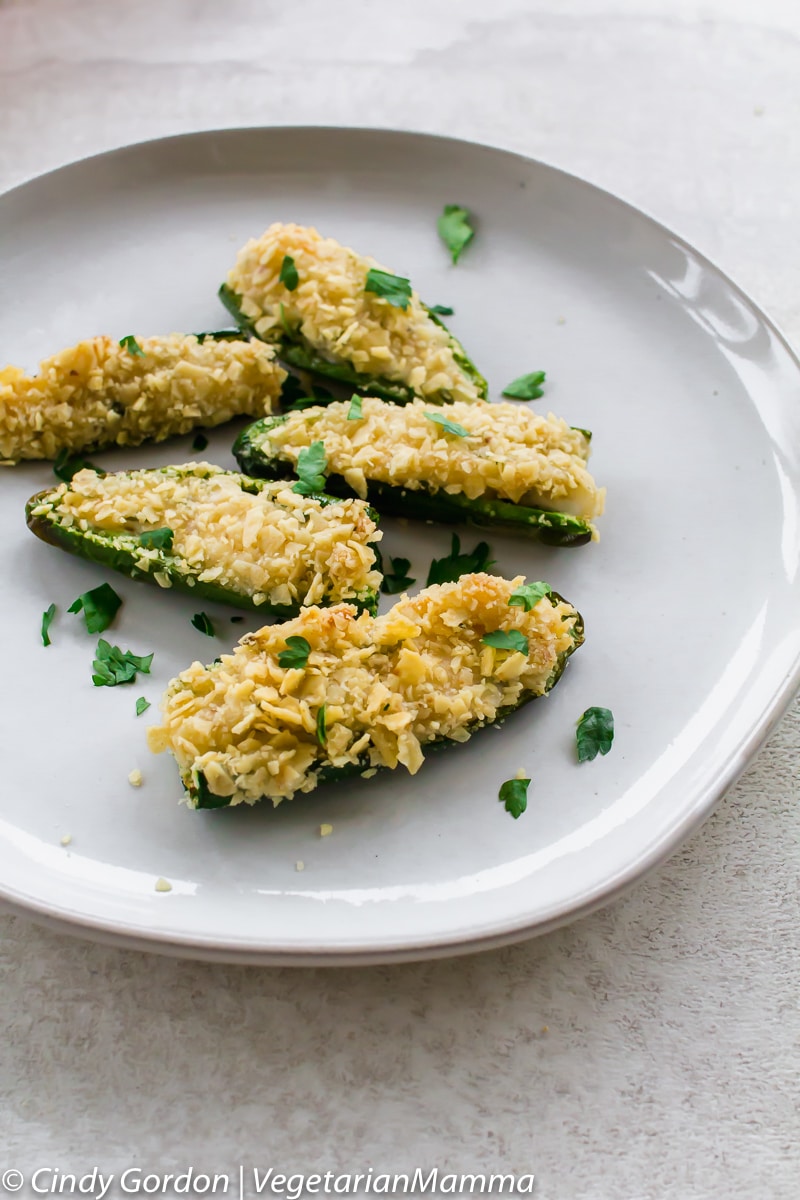 Air Fryer Jalapeno Poppers - These Air Fryer Jalapeno Poppers are pretty amazing. They are a spicy, mouth watering, naturally gluten-free snack! We also offer up traditional oven instructions too!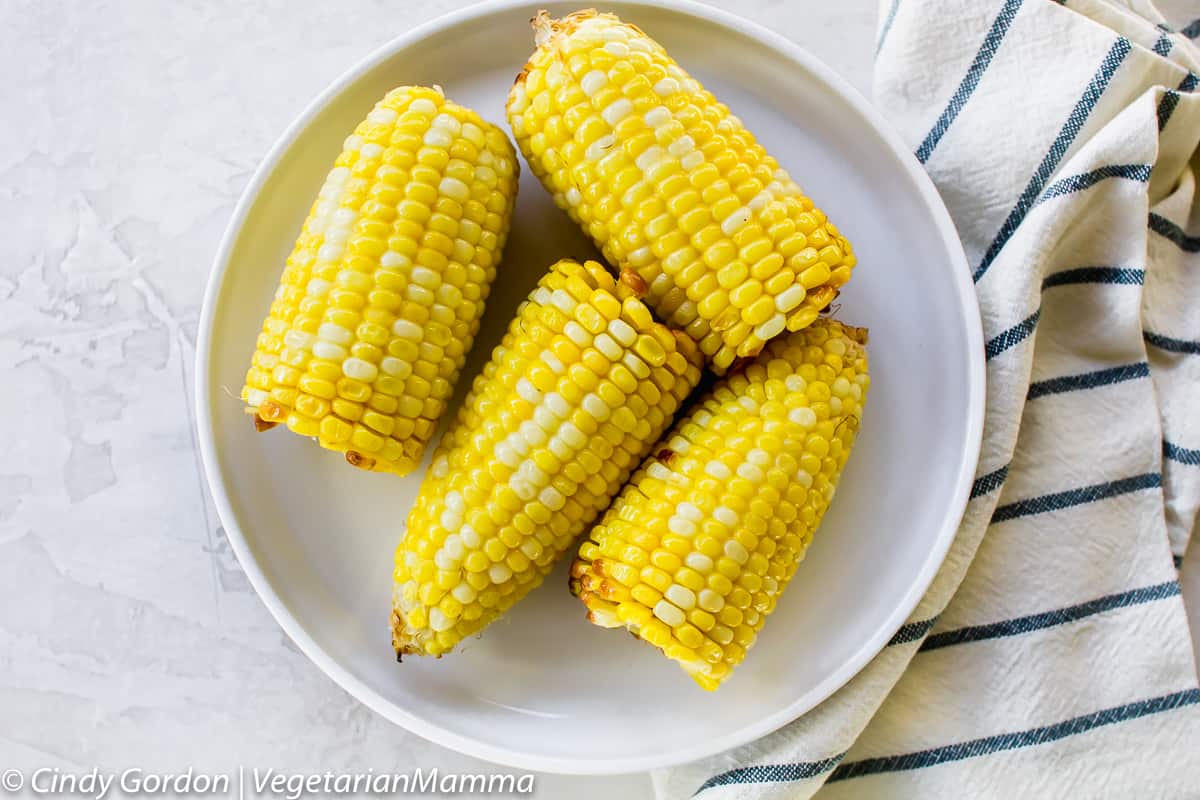 Air Fryer Corn - Air fryer corn on the cob is the quickest and most delicious airfryer recipe to date. The airfryer quickly roasts the sweet corn, fresh or frozen, into an irresistible side dish! You are going to love this air fried corn on the cob!
Let's recap WHY I LOVE MY AIR FRYER!
This kitchen gadget is easy to use, straight out of the box.
There are endless recipes you can make!
Cook times are faster than your conventional oven and often food is equally heated.
The cook time of a recipe is the actual time, unlike waiting for the pressure to rise on your instant pot or your oven to preheat!
It uses a lot less oil!
You can easily adapt recipes you already!
Let me just admit it here, that I love my air fryer. Whether it's for making one of these Thanksgiving Air Fryer sides or any time of the year I think it has become fairly clear over the past year or two that I LOVE this kitchen gadget.
Trust me when I say that if you've been on the fence about purchasing an air fryer, encourage yourself to go ahead and make that buy. Once you use it just ONE time, you'll be wondering what took you so long to make that decision!
Honestly, at this point in time we couldn't be more thankful we were gifted an air fryer. We love our air fryers. Yes, we do have MORE than one!
These air fryers have come staples in our home. Many people ask how we store them. We actually do not have a lot of counter space, so we keep them in our laundry room. (which is slowly turning into a second pantry!)
Side note: If you are in the market for an air fryer, I recently created a post about the best air fryers on the market. The post is based off of reviews from friends, family and online consumers! Be sure to check out the best air fryers on the market!
More easy air fryer recipes:
Looking for vegan air fryer recipes? We have some of those too! You can even check out our YouTube channel for some air fryer videos.
Still don't have an air fryer of your own? Be sure to check out our air fryer reviews from several of the top models out there. You'll be whipping up free air fryer recipes in no time!
Want to learn more about Air Fryers? Check out our Air Fryer 101 post! Having an Air Fryer is great but may also mean that you have a ton of questions as well.
We have some great tips for using your air fryer! Be sure to check out our Common Air Fryer Mistakes post so you are avoiding common problems when using your air fryer.
Air Fryer Resources - if you are looking for air fryer resources, we have got you covered. We have a variety of air fryer posts that teach you everything you want to know about your air fryer.
Vegetarian Air Fryer Resources - We have a vegetarian air fryer newsletter, which you can subscribe to here. We also have a specific vegetarian air fryer recipes group on facebook. You can find that Veg Air Fryer FB Group here.
If you are looking for vegetarian recipes beyond air fryer ones, we have a Vegetarian Newsletter as well as a Vegetarian Recipes facebook group. This newsletter and FB group offers up recipes that on the stove, in the oven, on the grill, in the instant pot and more!
Other Resources:
More Air Fryer Goodies:
Now the hard part begins! Which recipe will you make for Thanksgiving? There are so many delicious air fryer recipe choices! Drop me a comment below telling me what air fryer side you plan to make!