Finding the best air fryers on the market can be a tough job when you have many choices. Use this guide to help narrow your air fryer choices! You'll also learn 5 tips for using an air fryer!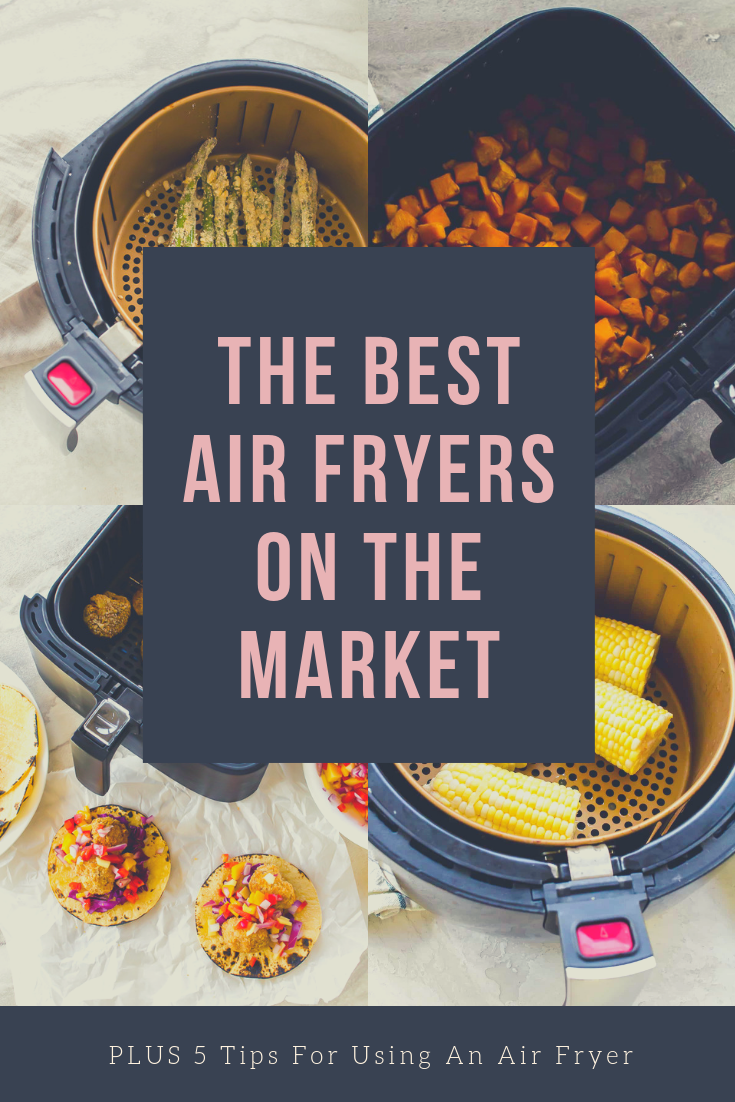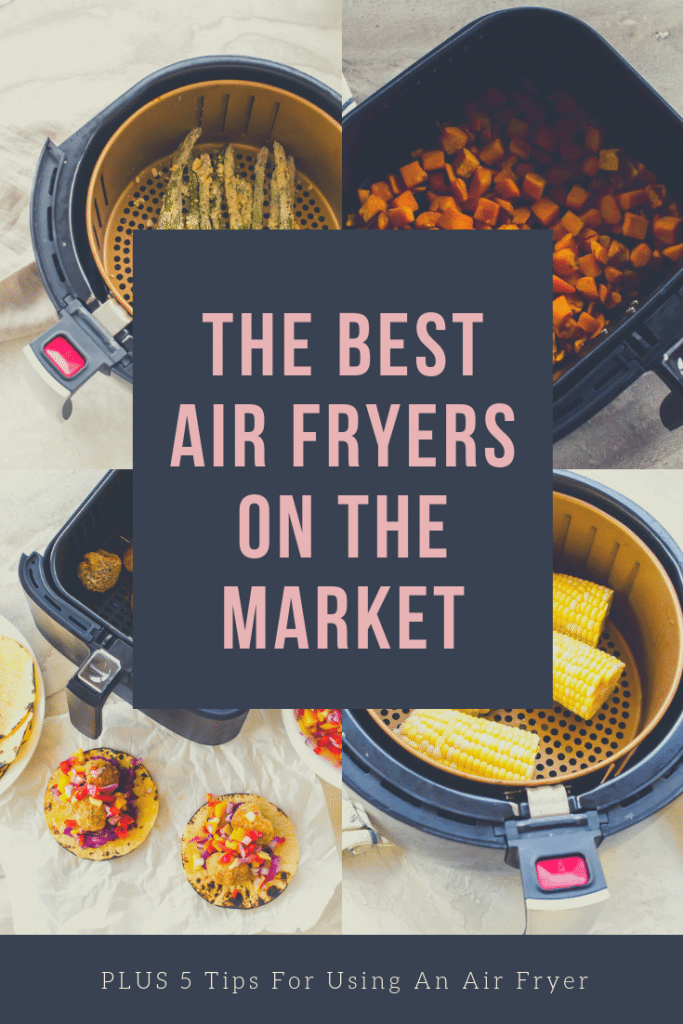 Eating healthier is a big trend right now and so are air fryers. Air fryers allow you to cook the "fried" foods that you love, without the extra oils and added fats.
An air fryer uses superheated airflow above and around your food to convert tiny amounts of moisture into mist. The extra-hot cooking chamber lets dry heat penetrate the food from the outside in, yielding the familiar crispy texture food gets with a bath in the deep fryer.
If you are buying your first air fryer, this article is for you, because we are going to look at some of the best air fryers on the market. We have talked about air fryers before, but I want to dive deeper! I've talked about the Cosori Air Fryer Review and the Power Air Fryer Xl review. Today, I want to talk about other air fryer options!
Is air fried food healthier?
Air-Frying May Be Healthier Than Deep-Frying. Air-fried foods may be healthier than deep-fried foods in several ways. They are lower in fat, calories and even some potentially harmful compounds that are found in traditionally fried foods.
The Best Air Fryers On The Market:
The GoWISE USA 3.7-Quart Programmable Air Fryer is a big seller and the Top Amazon Choice for airyers. It has 8 preset cook times that range from fries to cake. It is in the $60-65 price range and has a high review standing. If you have a bigger family, or need to air fry larger portions, check out the GoWISE USA 1700-Watt 5.8-QT 8-in-1 Digital Air Fryer. It is in the $75 price range and comes with over 50 air frying recipes.
The Ninja Air Fryer with a 1550 watt programmable base is another hot seller. The Wide Temperature Range: 105°F–400°F allows you to gently remove moisture from foods or quickly cook and crisp foods with convection heat. It also has multiple levels which allows for maximum capacity dehydration and air frying. This model is in the $90-130 price range.
Looking for something a little smaller, then the Dash Compact Air Fryer 1.2 L Electric Air Fryer may be the one for you. Just like the big air fryers, it has temperature control, comes with a non-stick fry basket and also, has an automatic shut off feature. Another great thing about the Dash is the price point. It is in the $35-40 range.
Five Tips for Using an Air Fryer
Be sure to open the fryer and shake foods around as they "fry" in the machine's basket. Foods like chips and french fries can compress, becoming dense and dry. Rotation food every so often also helps the "frying" process. Having one of these

Magnetic Air Frying Time Guides

handy is always a plus.

Don't overcrowd. Giving food enough space to cook is what provides that crispy texture you are looking for.

If you don't have a non-stick basket, giving foods a little spray of cooking oil will help the food from sticking to the basket.

Moisture is not an air fryers friend. Make sure you pat foods dry before putting them in the basket.

Remember, air fryers aren't just for frying. The can be used for roasting, grilling and baking too! Take a peek at these

Air Frying Accessories

.
Not Sure Where To Start? Check out some of these air frying cookbooks for ideas and inspiration!