Air Fryer Accessories will take your air frying to the next level. Using these affordable air fryer accessories, you will make your air frying experience even better!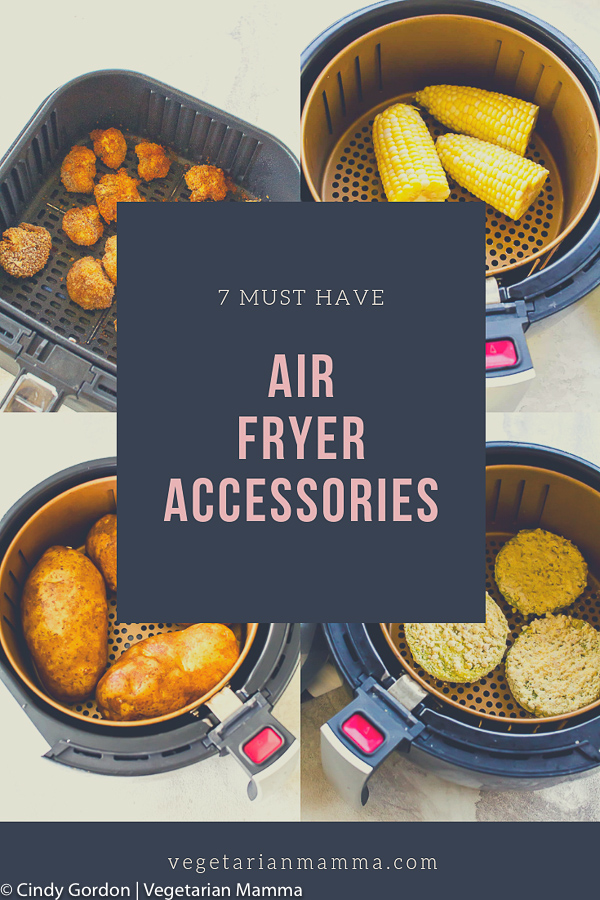 Air Frying food is pretty simple and with the help of some affordable air fryer accessories, you can make your experience even better! Let's take a look first and see what the heck is an air fryer anyway?
What is an Air Fryer?
It is a countertop appliance that will soon win your heart over! It is basically a smaller (the inside of it) type of convection oven that moves very hot air around. The circulating air cooks your food quickly and evenly. I am guessing that you have probably seen an air fryer infomercial or two!
While smaller inside than a convection oven, the outside is often typically the size of a toaster oven or slightly smaller. Many people buy air fryers to use when camping in their RV or even for cooking "stinky" foods (think air fryer broccoli) outside.
What can you actually cook in an AIR FRYER?
The options of what you can cook in this amazing appliance are truly endless! You know I'm crazy over this hot air frying recipe, but we've also cooked tofu, potatoes, french fries, Brussel sprouts and more! Anything that your taste buds want to try straight out of this gadget, give it a go!
While we don't eat meat in our family, that doesn't mean that you can't cook up some fried chicken, chicken tenders, or anything else beer battered or deep fried to that perfect golden brown that you love and that you want with ease in the air fryer basket.The great part about cooking with an air fryer? The cook time is a breeze. Like literally no time…at all.
For us, we love to use our Power AirFryer XL (affiliate ad link) Yes, so that makes all of our air fryer recipes, specifically power air fryer xl recipes! We also own a Cosori Air Fryer, which you can also buy on Amazon! (affiliate ad link).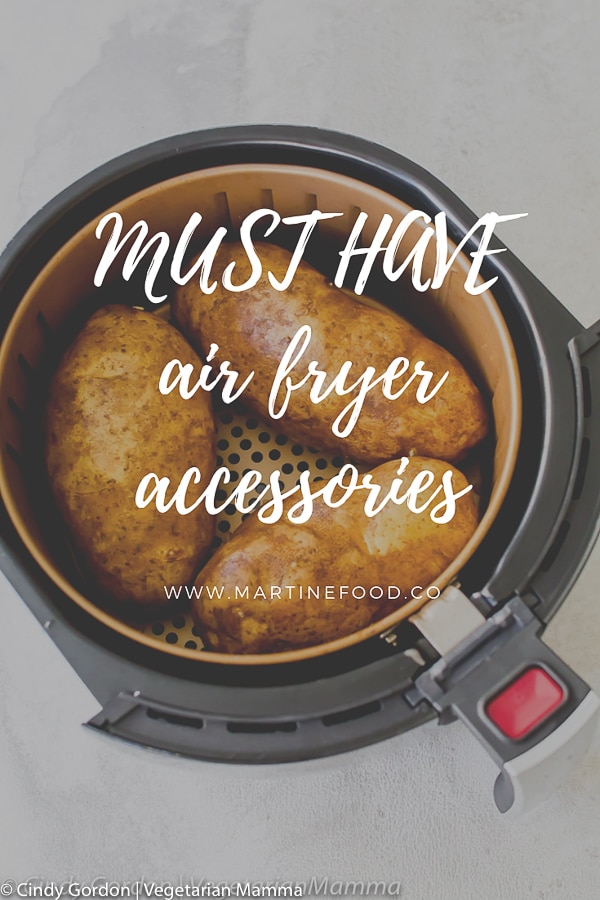 Air Fryer Accessories - My Must Haves
Okay, so I have been air frying food before it was even popular, but I am always learning! Always a learner, is a good thing right? With that I've come across some air fryer accessories that I think would be a good addition to your kitchen! Check out my air fryer accessories below!
Vegetarian Air Fryer Resources – We have a vegetarian air fryer newsletter, which you can subscribe to here. We also have a specific vegetarian air fryer recipes group on facebook. You can find that Veg Air Fryer FB Group here.
If you are looking for vegetarian recipes beyond air fryer ones, we have a Vegetarian Newsletter as well as a Vegetarian Recipes facebook group. This newsletter and FB group offers up recipes that on the stove, in the oven, on the grill, in the instant pot and more!
Other Resources:
More Air Fryer Goodies: