With many different Air Fryers on the market to choose from, I'll share why I love the new Cosori Air Fryer for all of my Air Fryer recipes.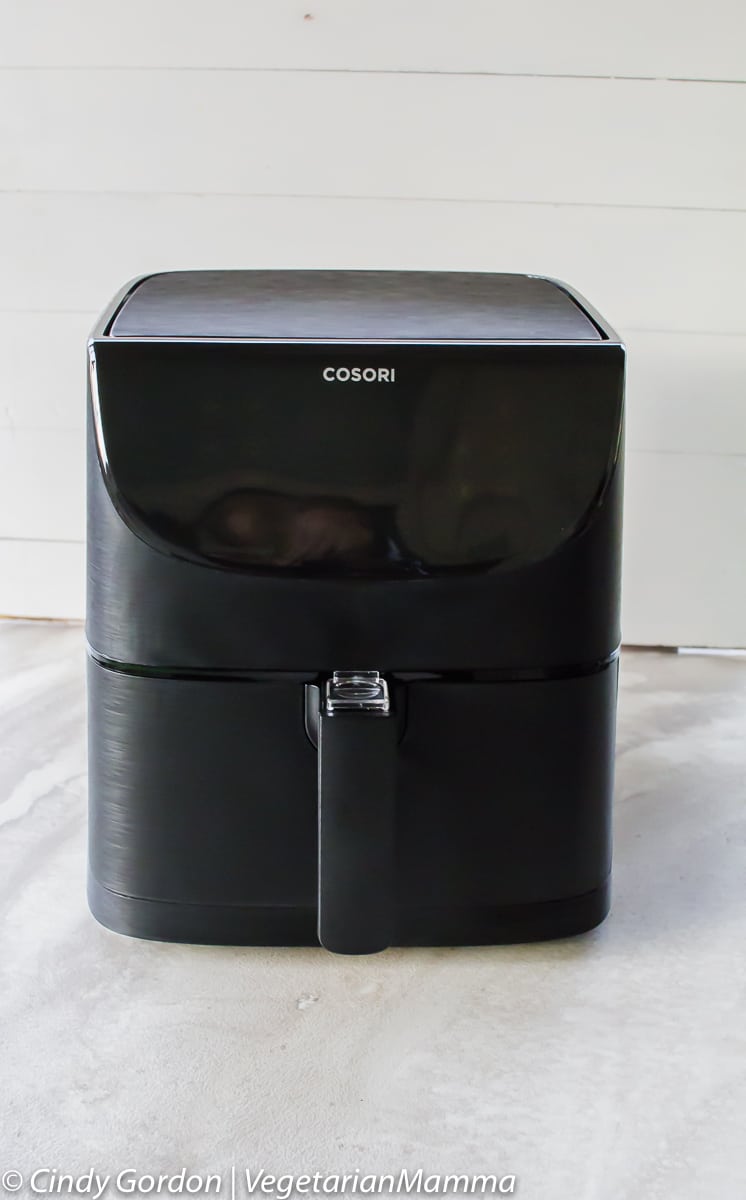 Cosori Air Fryer Review
I started posting vegetarian air fryer recipes here on the blog a bit over a year ago when I realized that this appliance is no longer a fad and is here to stay in kitchens all over America. I just love the versatility of this cooking appliance, and I was thrilled to check out this new model from Cosori.
Thank you to Cosori for sending me a sample air fryer to test out!
The first thing that strikes me about this air fryer is the design of it. It's square, which means that you have more usable space inside of the machine. It's also very high end looking with a black brushed stainless steel styled exterior that will fit in perfectly on the counter of most modern kitchens.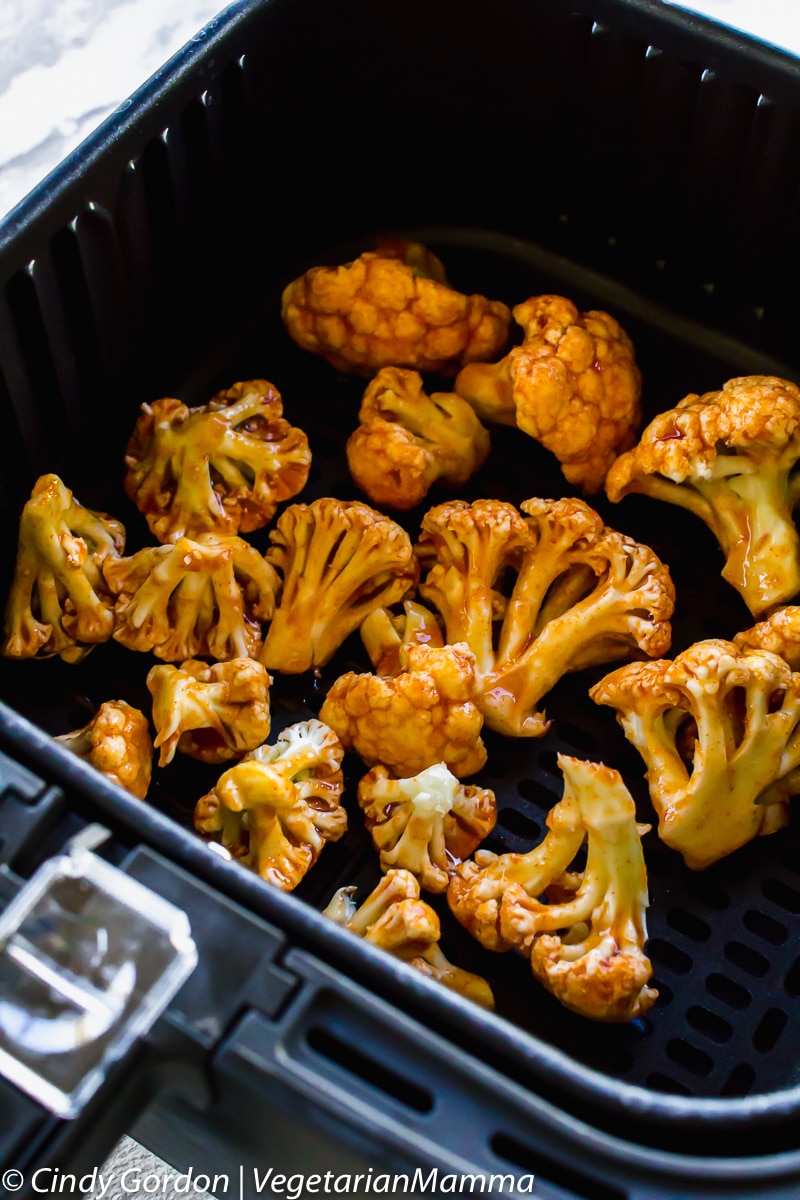 Cosori Air Fryer Features
You can go here to buy the Cosori Premium Air Fryer (Affiliate Link) in two different sizes to suit your family. The 3.7 quart size serves 2-3 people, while the 5.8 quart size serves 5 to 8.
THIS air fryer is a WIN for me. I would recommend this to any single person or family! Might be a touch big for a single eater but perfect if you want leftovers!

Why Do I Love Cooking With An Air Fryer?
There are so many reasons that I love my air fryer! First, food gets crispy in the air fryer without the need for deep frying. Most recipes use none or just a tiny bit of oil to get this result.
Crispy Air Fryer Brussel Sprouts? Yes Please!
Second, I love being able to make snacks in the summer without heating up my oven.
Air Fryer Zucchini Coins are the perfect Summer Snack!
Third, I can cook entire meals in the air fryer with almost no dishes to clean up. This is probably the best part!
Try my Air Fryer Tofu Bites for Dinner.
Where to Buy the New Cosori Premium Air Fryer
You can go here to buy the Cosori Premium Air Fryer (Affiliate Link)
Visit Cosori at their Website or connect on Instagram.
You can find all of my Air Fryer Recipes in the Recipe Index! I'd love to know about your experience with Air Frying! Leave a comment, let me know what your favorite thing to cook in the air fryer is.
Easy Air Fryer Recipes: