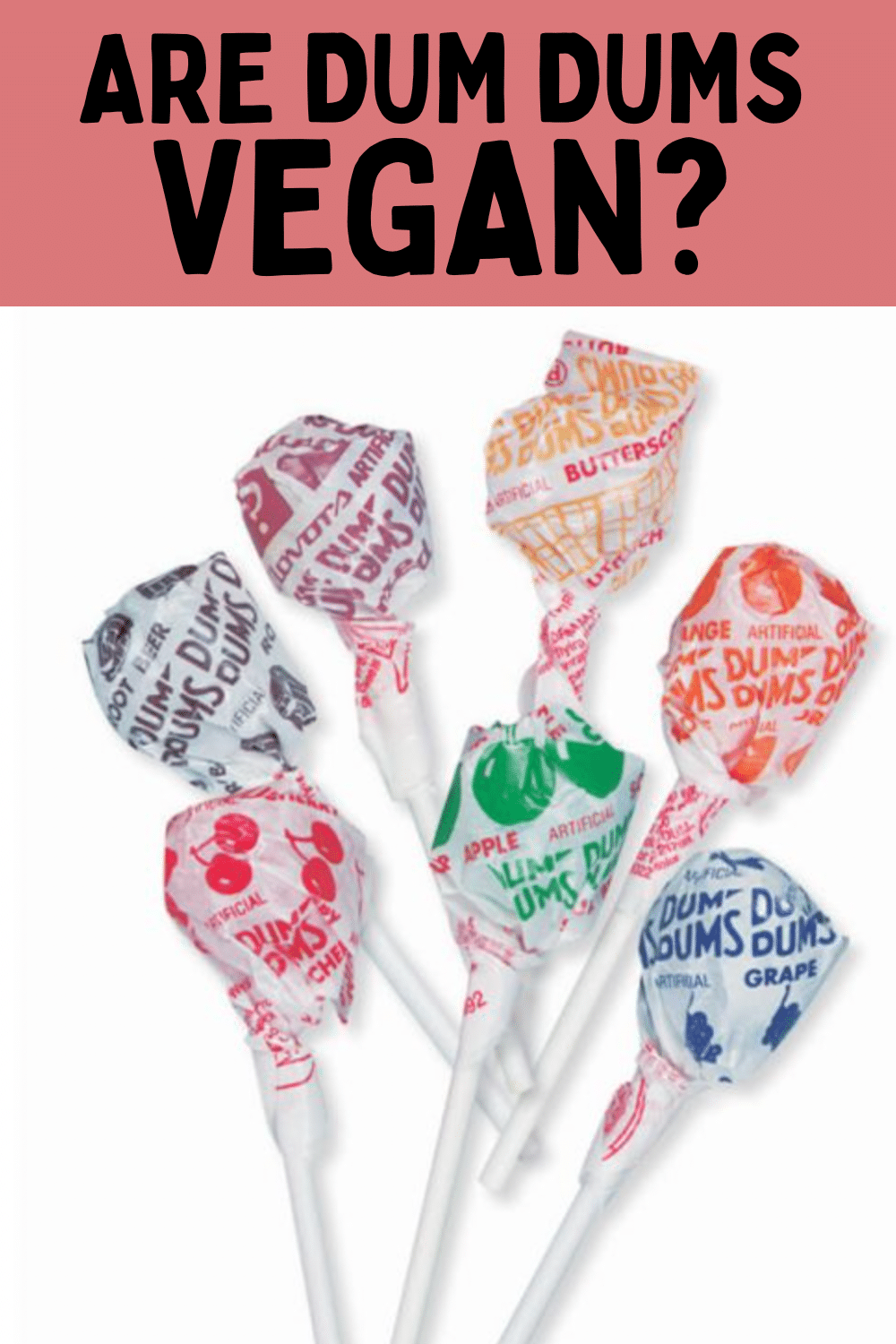 You want to know: are dum dums vegan? We have all the details in this post! We will answer all your questions about dum dums being vegan or not.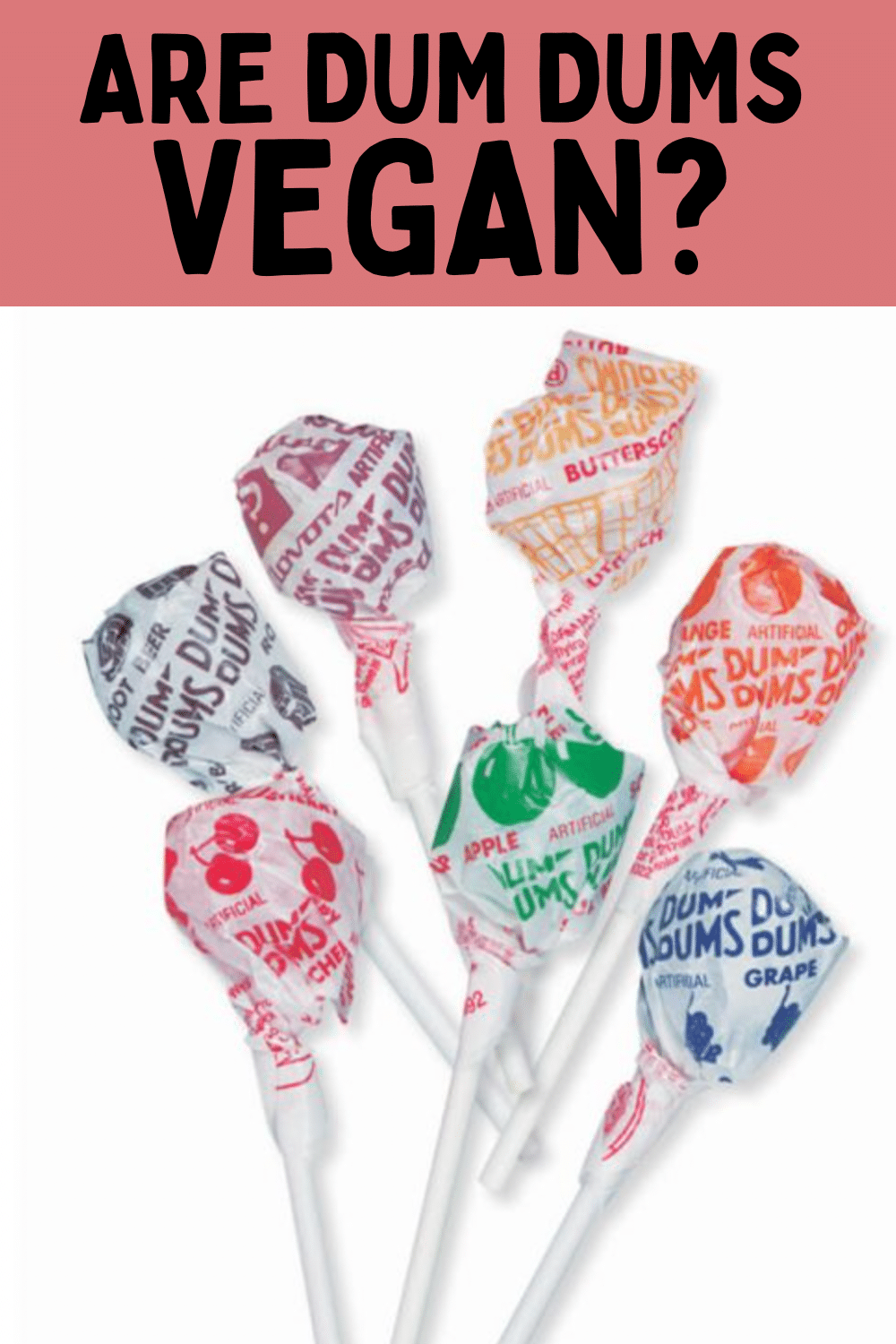 Dum Dums are truly iconic in the candy world, at least in the United States. You can often find dum dums in doctors offices, the post office and even Grandma's candy dish! These circle shaped suckers come in several flavors and are the perfect size for a tasty sugary treat!
Knowing how tasty dum dums are, you might be wondering if dum dums are vegan.
Here is the quick answer, DUM DUMS ARE Vegan.
QUICK ANSWER: ARE DUM DUMS VEGAN?
So we have established that DUM DUMS ARE Vegan. Dum Dums are packaged by the Spangler Candy Company. (they also do other candy like candy canes!) We like the Spangler Candy Company because their products do NOT contains any of the TOP 8 allergens: wheat, eggs, milk, tree nuts, peanuts, shellfish or fish!
Based upon the ingredients in Dum Dums, we can see that it looks like Dum Dums are vegan. Peta has even confirmed this.
You can find Dum Dums at most major retailers and big box stores. I like to get mine on Amazon! (its easy!)
MORE ARTICLES ON VEGAN LIVING
Wanting to learn more about vegan living, what foods and products are or are not vegan? We have got you covered, check out: Is Italian Dressing Vegan? and Is White Chocolate Vegan? Is Olive Oil Vegan?
Whether you are new to vegan living or a seasoned pro, you might also be looking for easy vegan recipes! Below are a few of our favorite vegan recipes! Check out: Vegan Sugar Cookies, Vegan Soup and Air Fried Potato Wedges.
RECAP: ARE DUM DUMS VEGAN?
The quick answer, dum dums are Vegan. It is important to read the labels of all the food you eat, but when it comes to dum dums, they are vegan!