This mouthwatering Dr Pepper BBQ Sauce is perfect for dipping and is great for marinating. Need a sauce to top burger? This sauce is it!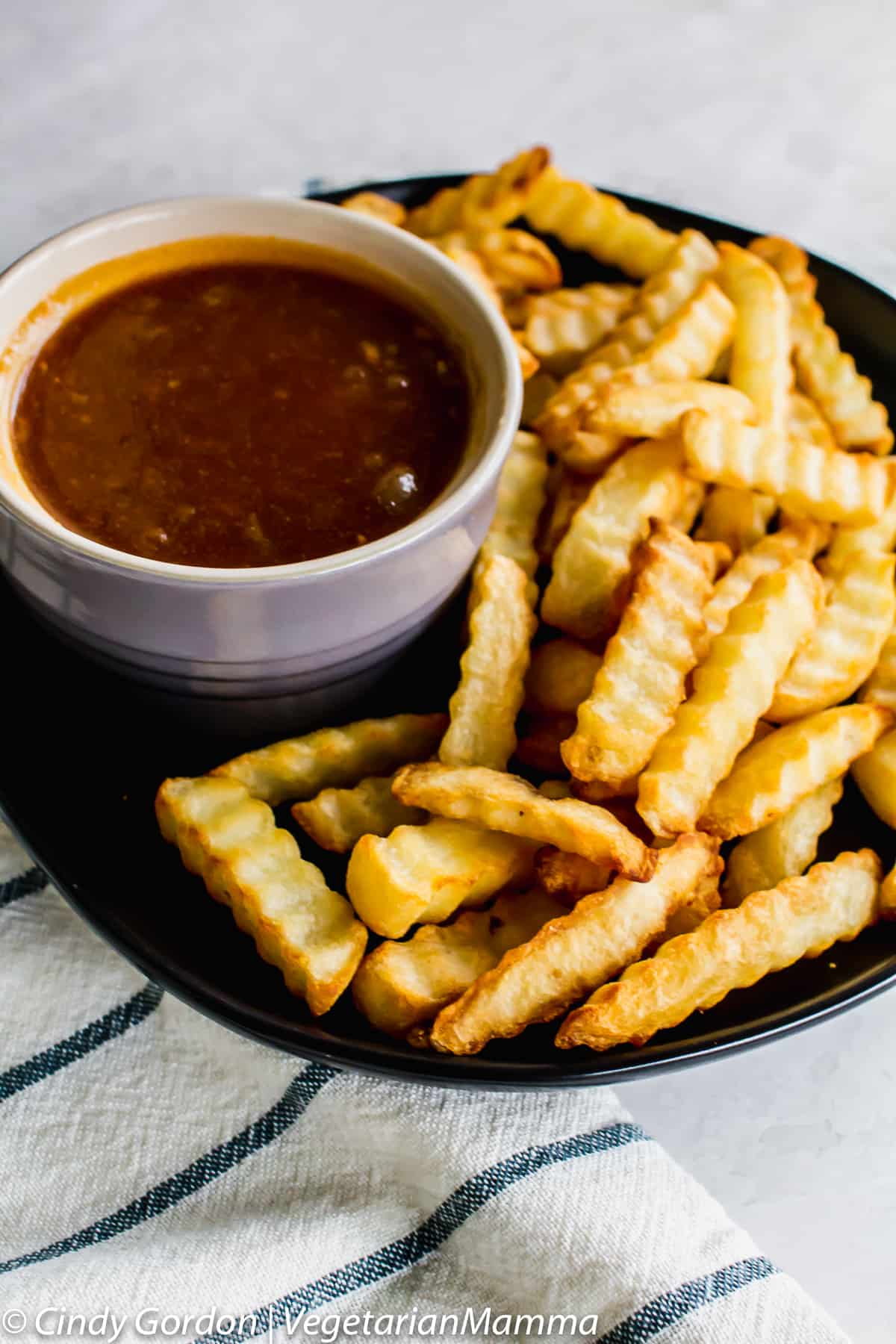 This post contains affiliate ad links.
Dr. Pepper BBQ Sauce
Let's talk about a guilty little pleasure of mine. That would be Dr Pepper. (affiliate ad link) It is not something I have very often, but man….something about it is addicting. Yes, yes, it is probably all the sugar. Or perhaps those 21 flavors? Some say it is actually 23 flavors!?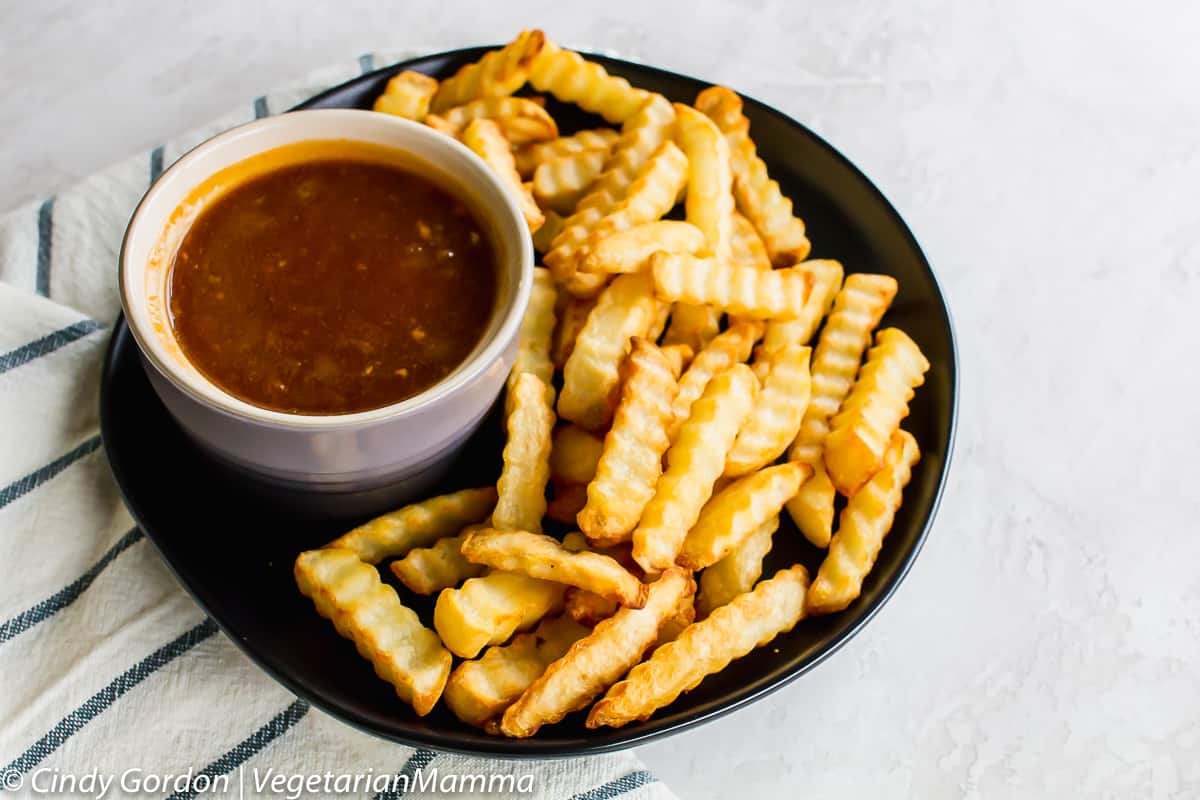 It might not have been what you would have guessed as my secret pleasure, but I love it. Granted, I do not have it that often but it is pretty awesome. I just love the flavor of it!
It is said that Dr Pepper has Texas roots and that it was noticed nationally at the 1904 Texas fair. That's pretty cool!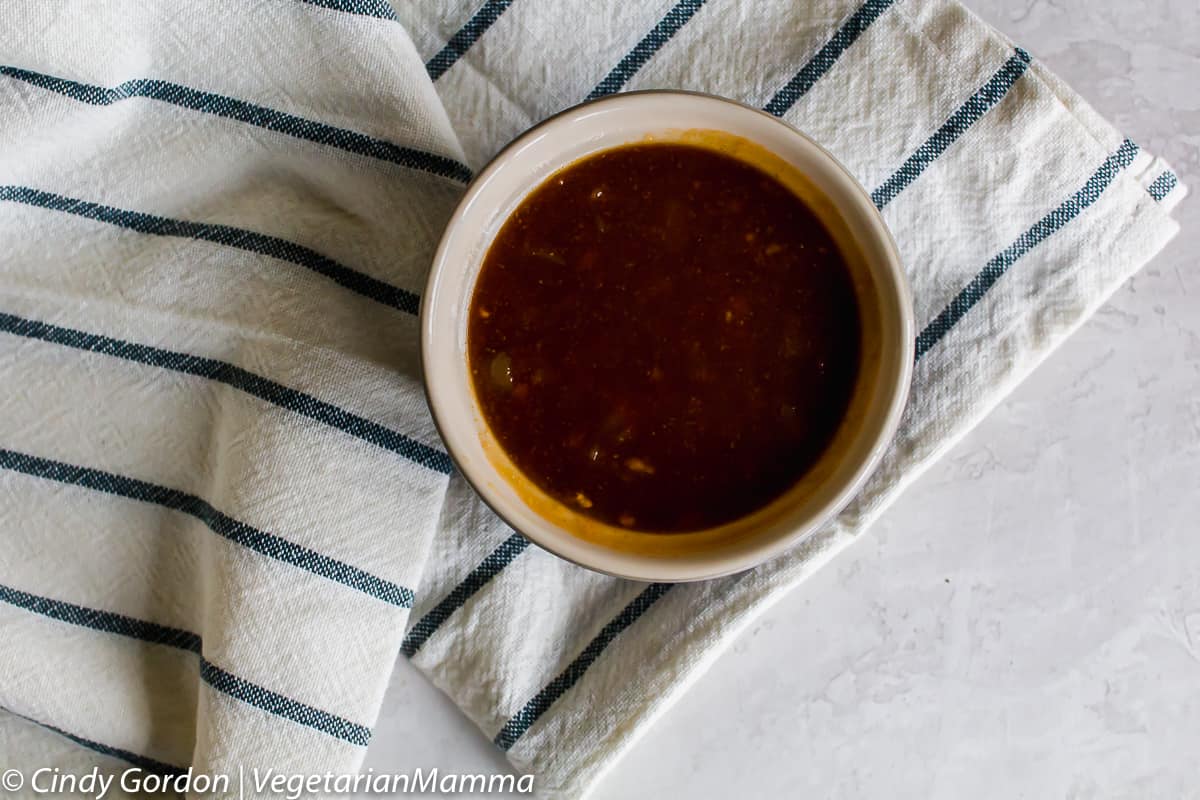 This Dr. Pepper BBQ Sauce is pretty flexible. You can add some extra corn starch into it to thicken it to your desired level. I like mine to be thick, but thin enough for dipping and spreading on things. You can also marinate with it! The possibilities are endless. Once you try this Dr Pepper BBQ Sauce you'll want to eat it with everything, all the time.
You're welcome.
The sauce starts with an earthy base of sauteed onions!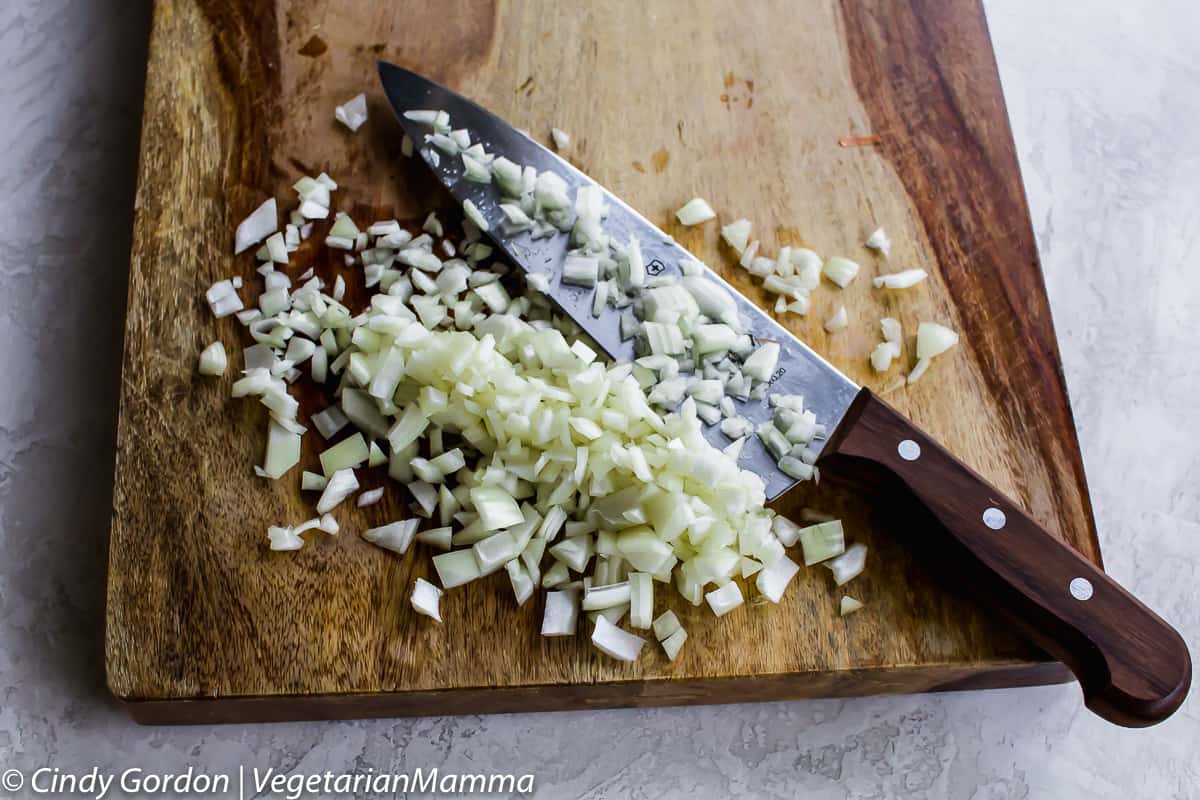 The delicious onions come together with minimal ingredients and some Dr Pepper as the star. If you are NOT into Dr Pepper and want something more natural, you can choose Dr Zevia. (affiliate ad link)
I have made this recipe with Dr Zevia and it is equally as good! The Dr Zevia is clear! And made with stevia leaf extract instead of sugar. But you still end up with the dark saucy color you love! Making this sauce with Zevia would be perfect for a low carb or keto diet.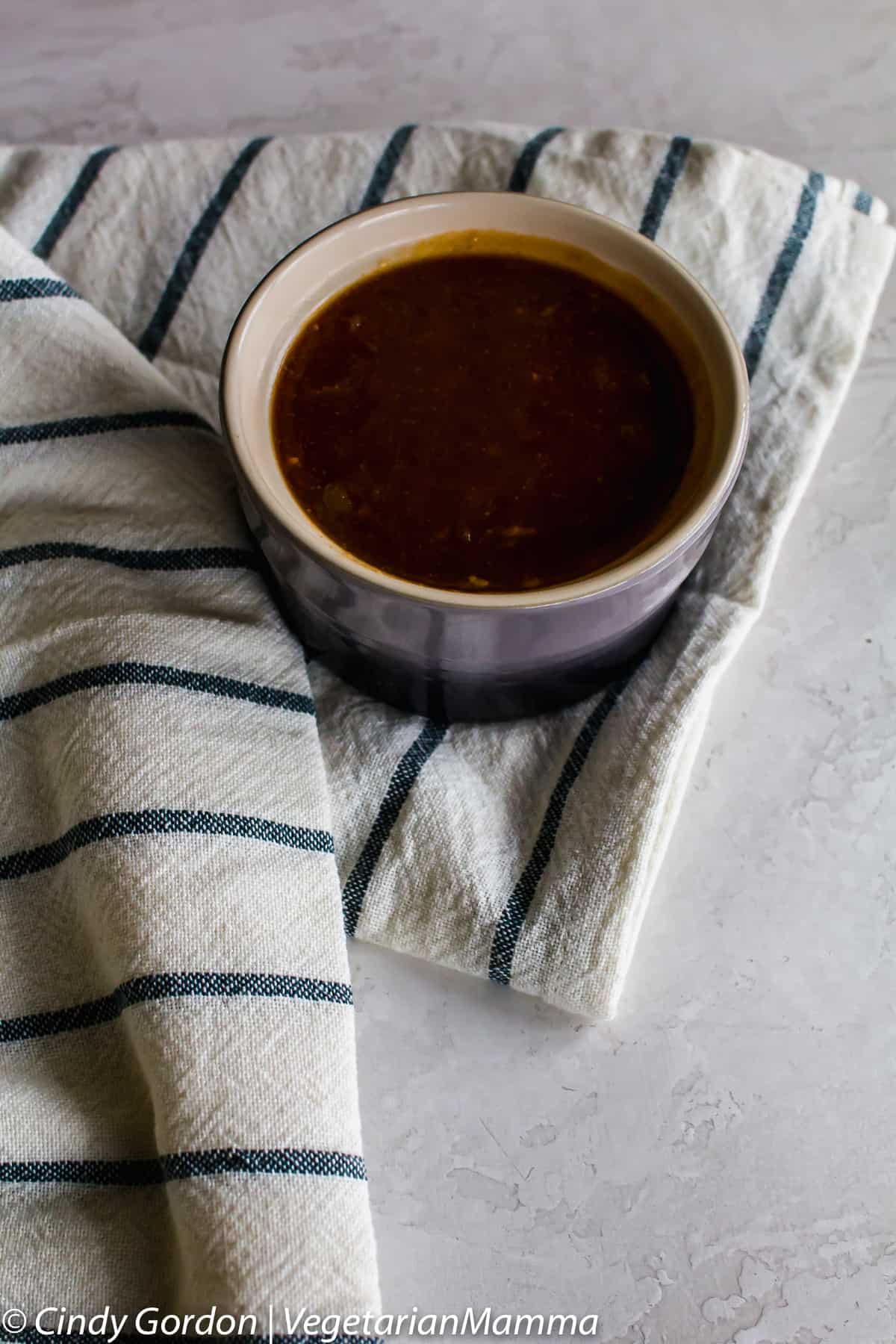 I recently saw this funny video in my Facebook feed.
I thought you would get a laugh from it too.

That lady is just too cute! So in honor of her and in honor of my guilty pleasure, I wanted to share this delicious Dr Pepper Barbecue Sauce.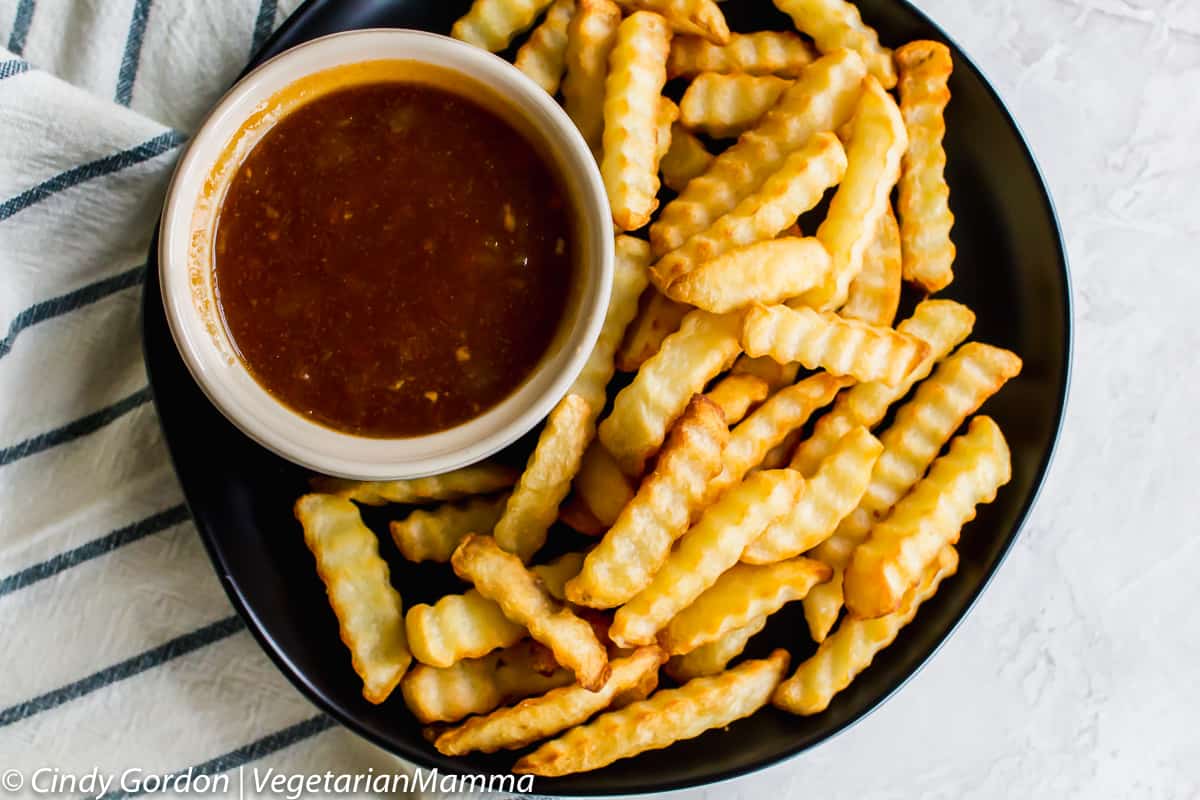 This mouthwatering sauce is perfect for dipping and is great for marinating. Need a sauce to top your burger? This Dr Pepper recipe is it! Give me a veggie burger and fries with this sauce on the side and I am in heaven!
What to Serve with Dr. Pepper BBQ Sauce?
Anything you'd normally put barbecue sauce on! Try your BBQ meats, veggie burgers, potatoes of any kind, grilled tofu, veggies, the possibilities are endless!
Learn how to grill tofu in this post!
Get my best tips and tricks for staying gluten-free at a BBQ!

Why Homemade BBQ Sauce?
First of all, homemade anything is always just a little bit more special. Second of all, while there are some really great gluten free and allergy friendly brands out there, I often feel safer just making my own.
I can control the ingredients and the preparation to make sure that my barbecue is allergy friendly. I also love my homemade barbecue sauce recipes because I can play around with the flavors to make it spicy or sweet or whatever I'm in the mood for.
Can you use Diet Dr. Pepper in this recipe instead?
I don't see why not. Anytime you switch out an ingredient and do something different, you're always taking that risk that the recipe isn't going to taste the same. I've even heard of people making this with root beer as well, but our household just tends to favor Dr. Pepper.
What else could you add this Dr. Pepper recipe onto?
It depends on what you eat. If you do eat meat, you can add this to grilled chicken or pulled pork to give it a nice new flavor. Just add it in, make certain that you're stirring occasionally and allow it to marinate for at least 30 minutes or so. You can probably even add it to your slow cooker as well to let all the flavors really come together.
Hungry for more?
Looking for other allergy-friendly recipes? All of our recipes are nut-free and gluten-free. We also have vegan recipes too!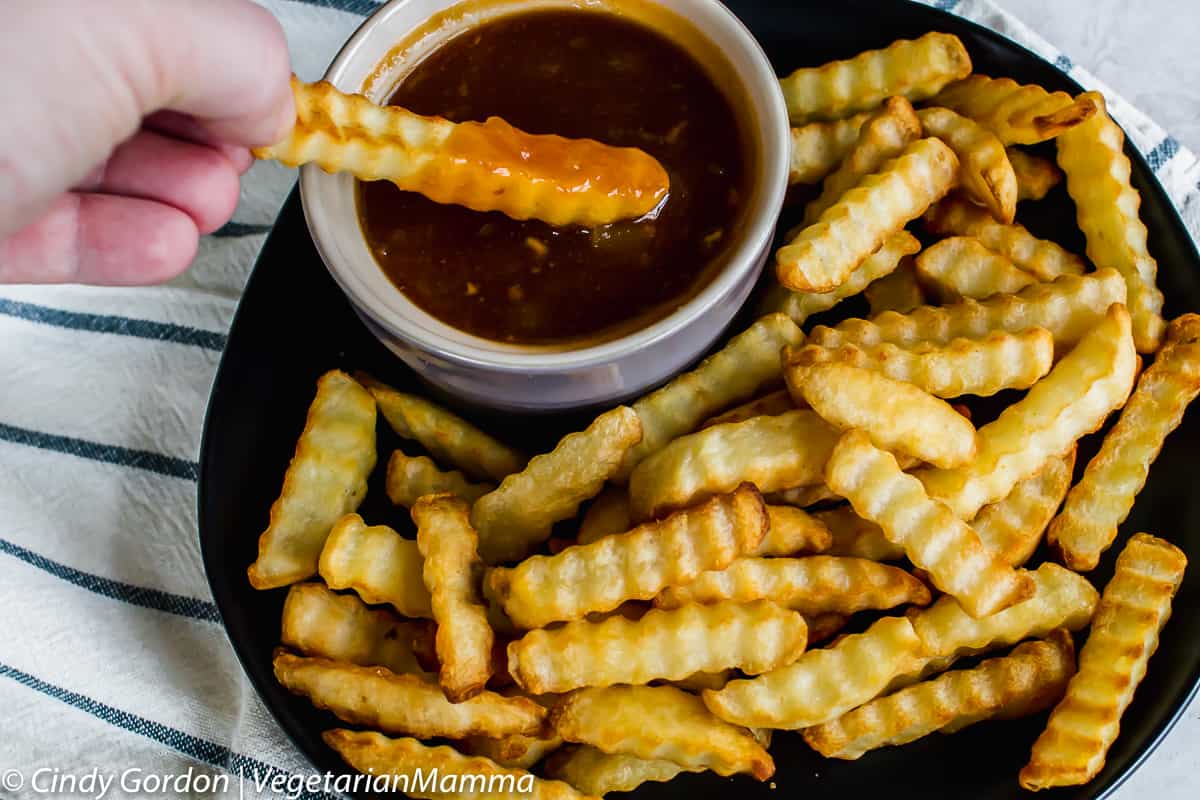 Print out this Dr. Pepper BBQ Sauce recipe or save it for later!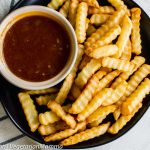 Dr Pepper BBQ Sauce
This mouthwatering Dr Pepper BBQ Sauce is perfect for dipping and is great for marinating. Need a sauce to top burger? This sauce is it!
Keyword:
dr pepper bbq sauce
Instructions
Heat olive oil in skillet over medium temp. Saute onions until soft.

Gently blend ketchup, liquid smoke, garlic granules and Worcestershire Sauce together in the skillet.

Slowly add in the Dr. Pepper while stirring. Bring to a boil, then turn heat down to low. Stir until sauce begins to thicken slightly or to your desired thickness. (If you are short on time or want your sauce thicker add in 1 T of cornstarch and whisk. Continue until you reach your desired thickness!)

ENJOY!
Recipe Notes
Worcestershire sauce is traditionally NOT vegan. Be sure to read your labels if you are vegetarian/vegan. Also, please note that you need to make sure its gluten-free. I use THIS ONE, it is vegan and gluten-free.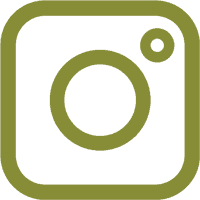 Did you make this recipe?
Be sure to snap a picture and post it to Instagram with the hashtag #VegetarianMamma! I love seeing our recipes being recreated!
Pin this recipe for later: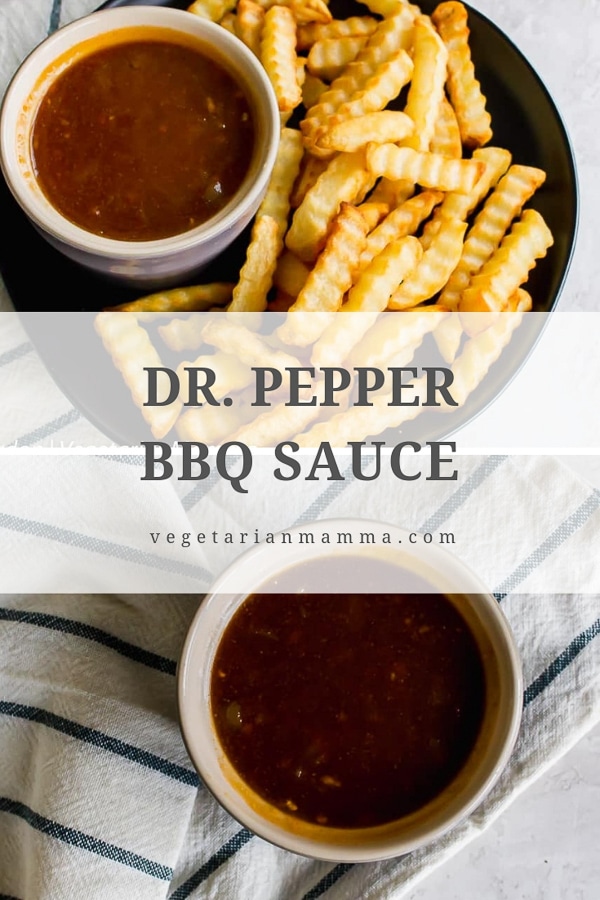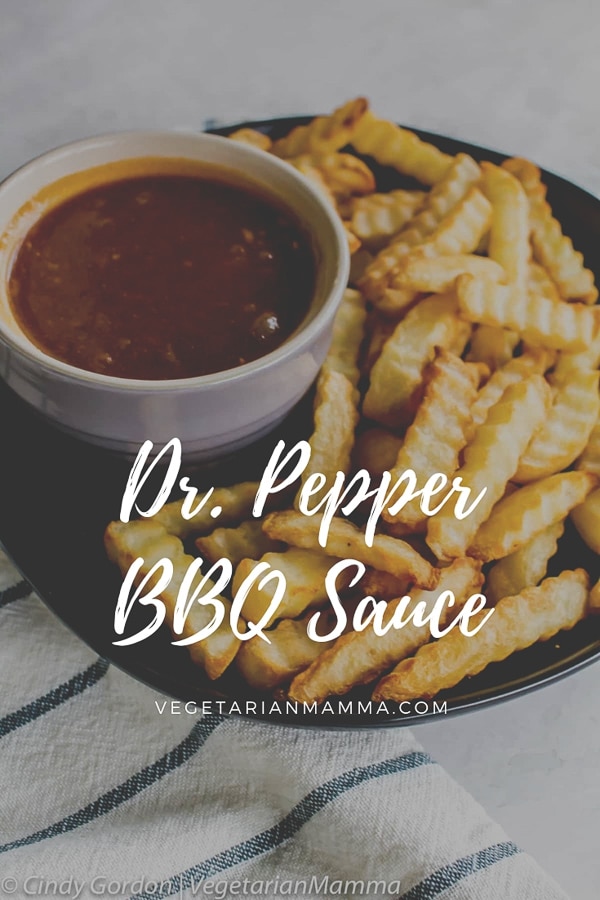 Let's talk! Leave me a comment telling me how you would use the Dr. Pepper BBQ Sauce! Would you use it as a dipping sauce? Top your burger with it? Or marinate something?
Don't forget to Pin it!