Instant Pot Stuffed Peppers is a quick and filling meal that you can make in a flash! Love your instant pot? Making stuffed peppers in your instant has never been easier!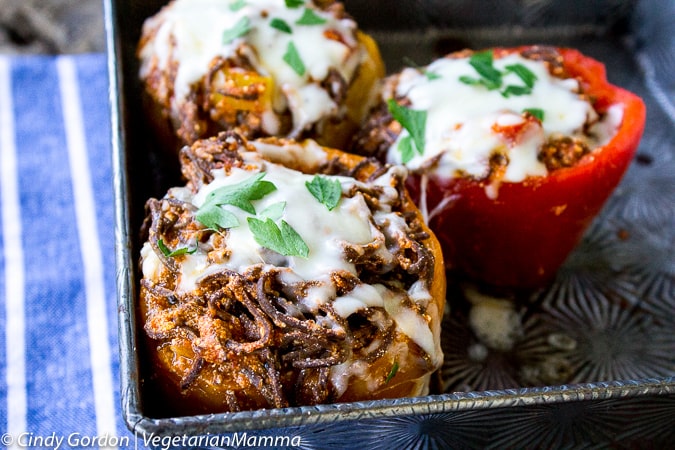 If you joined the Instant Pot craze? I did a few months back, I was late to the game.
But once I started to cook in my Instant Pot, I fell in love. I saw what everybody else was talking about!
It sure does make my life easier!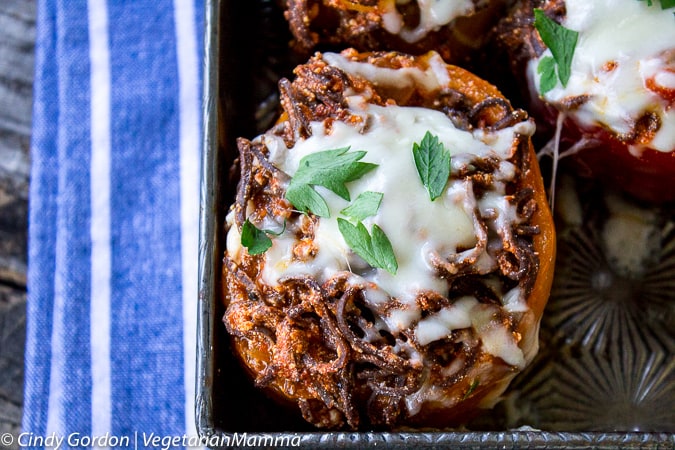 Stuffed Peppers has always been a delicious vegetarian meal that we make often. I thought I'd give it a whirl in the instant pot!
Love your instant pot?
So glad I gave it a try!  I can't believe how easy and how quickly these cook!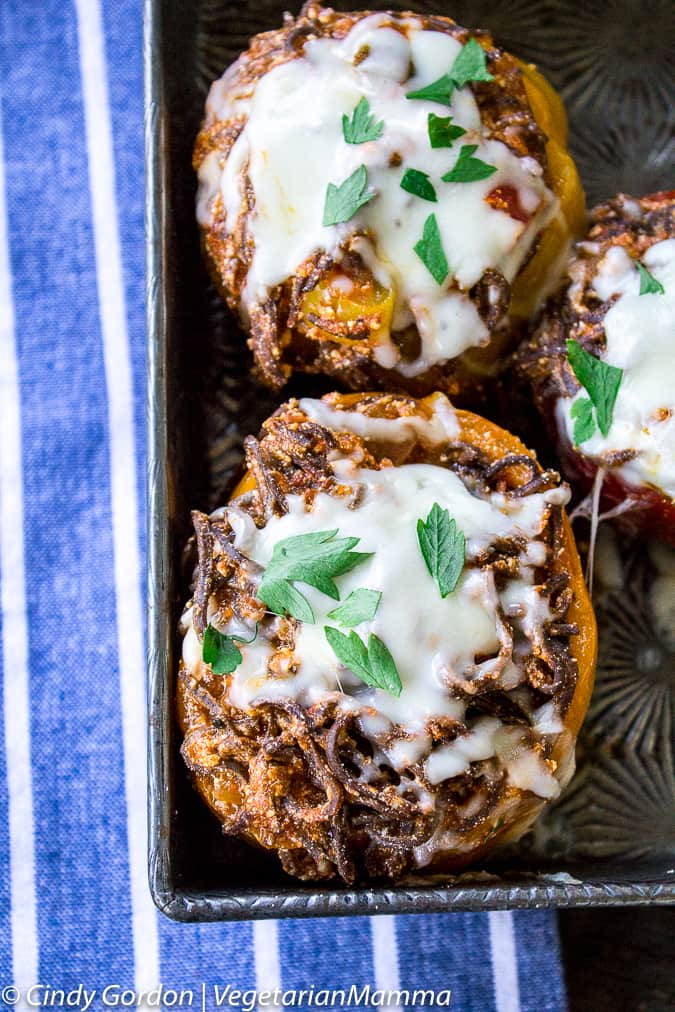 We adapted a stuffed pepper recipe that we made in the past and made it Instant Pot friendly!  Seriously, you can't go wrong with Instant Pot Stuffed Peppers!
Getting hungry?
For this particular recipe, I used a black bean pasta for extra protein! You are welcome to use your favorite pasta!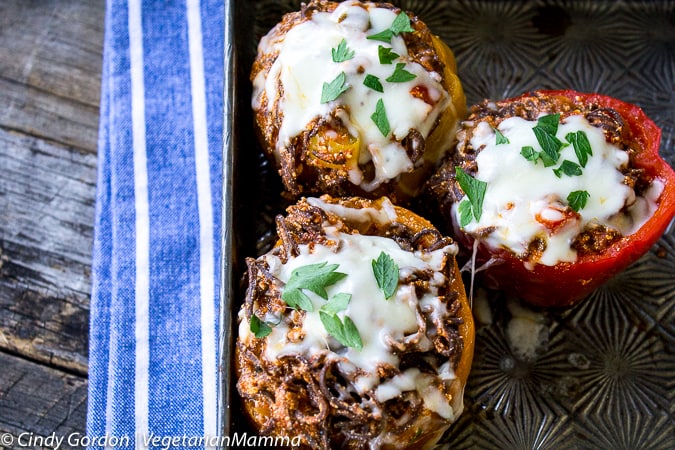 This Instant Pot Stuffed Peppers recipe will make 6-8 servings, depending on the size of your peppers.
Also, depending on the size of your instant pot and your peppers, you might have to do TWO batches or rounds of cooking. 🙂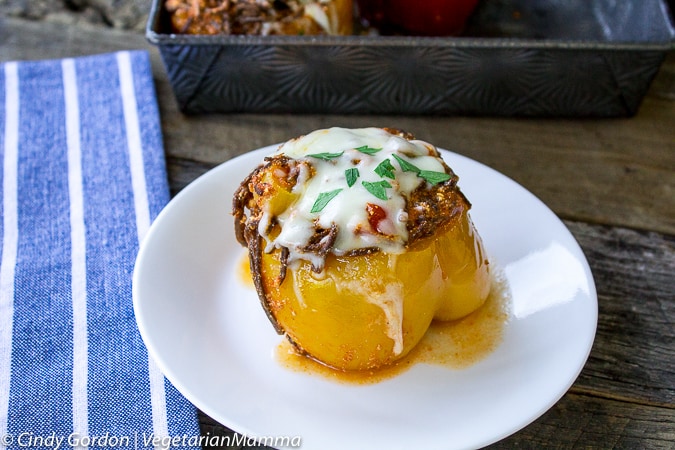 I like to use a variety of pepper colors.  This just enhances the visual appeal of the Instant Pot Stuffed Peppers!
Of course, I added some fresh torn parsley on the top of the stuffed peppers!
Ready for the recipe?
Let's do this!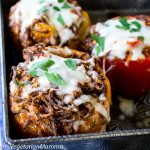 Instant Pot Stuffed Peppers - dinner in a flash!
Instructions
Gently cut the tops of the bell peppers. Remove stem and seeds. Dice the bell pepper tops.

Heat the oil in a skillet over medium heat. Saute the diced bell pepper tops and onion.

In a pot boil water and cook spaghetti per directions on box. When cooked, drain and rinse with cool water.

Once the bell pepper and onion are softened. Turn off heat. Add pasta sauce, ricotta cheese, parmesan and parsley. Stir to combine.

Add in cooked pasta, stir to combine.

Stuff peppers.

Put 1/3 c of water in the bottom of your Instant Pot.

Put peppers into Instant Pot (Depending on the size of your Instant Pot, you may need to make two batches).

Attach the lid. Press manual, press the pressure button. Select HIGH pressure for 6 minutes.

Once the 6 minutes is complete. Gently and carefully use the release spout to release pressure.

Remove lid. Top with cheese and garnish with more parsley.

ENJOY!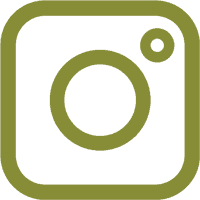 Did you make this recipe?
Be sure to snap a picture and post it to Instagram with the hashtag #VegetarianMamma! I love seeing our recipes being recreated!
See how easy that is? If you are looking for more gluten-free recipes, please check out our recipe index.
---
Let's talk! Leave me a comment telling me if you've joined in the Instant Pot fun! What is the most delicious instant pot recipe you've tried so far?