Tips for Grilling Tofu - you don't have to be a grill expert to grill up some tofu! Take a quick look at these easy tips!
It's finally summer and I've been busy making lots of warm weather salads and sides to share with you, but today I'm sharing one of my favorite ways to cook the versatile vegetarian protein - Tofu - on the grill!
Tofu is a vegetarian staple, made from blended soybeans that have been pressed into a brick shape. (there are a few more steps to the process, which you can read about here)
Mostly tasteless, tofu is extremely versatile and can be added to any dish that would traditionally call for meat, including any of your favorite BBQ recipes.
You can cook tofu in a variety of ways as well, including frying, baking, sauteing, and even air frying. Each of these methods has its own benefits and outcomes and you can try all of them to find out what your personal favorite methods are for cooking tofu.
I really enjoy broiling tofu in the colder months. Did you realize that broiling in an oven is basically the same thing as grilling? The heat source is just in a different spot!
Making a really good grilled tofu has it's challenges, but it can be amazing with the right preparation.
Here are some tips for grilling tofu that is perfectly soft on the inside and crisp on the outside.
Only grill extra firm, non silken tofu. This type is most likely to hold its shape on the hot grill.

Prep your tofu properly, and cut into thick slices. You must press the excess liquid out of your tofu before trying to cook it on the grill. If you skip this step you'll just end up with steamed tofu, and that's just not appetizing. Slicing it thick will ensure that the pieces are easy to handle on the grill.

Oil Your Grill. Tofu does not have any of its own fat in it to keep it from sticking to the grates, so you'll need to apply oil to the grill just before you start cooking. Use your grill tongs to rub an oil soaked paper towel onto the grill grates a few times and you'll be ready to go.

Cook Low and Slow. You might think that you need to put your tofu directly on the flames to get it to crisp up, but what it really takes is indirect heat for a longer amount of time. Once your grill is preheated, turn half of it to low. Put the tofu on the low half to cook.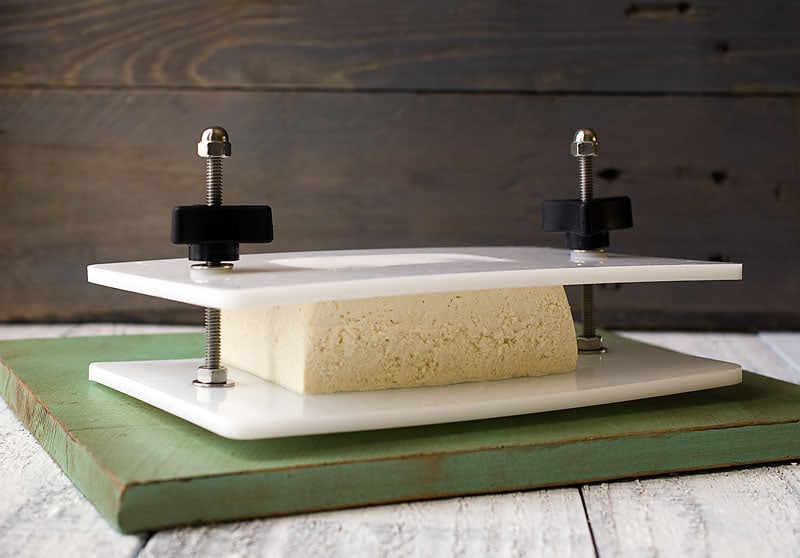 To press my tofu before cooking, I always use my EZ Tofu Press. I've mentioned before that this kitchen tool is my favorite. It has a specific purpose, and it does an amazing job at it!
The EZ Tofu Press is made from BPA free plastic and stainless steel so that it will last for years (I've had mine for a long time), and won't rust or break.
These are available on Amazon, but be careful to choose the EZ Tofu Press - the other brands just aren't made as well. Visit EZ Tofu Press on Facebook to learn more.
Thank you to EZ Tofu Press for sponsoring this post! This post does contain affiliate links to Amazon.
Be on the lookout for our a Tofu Kabob recipe coming your way at the end of June!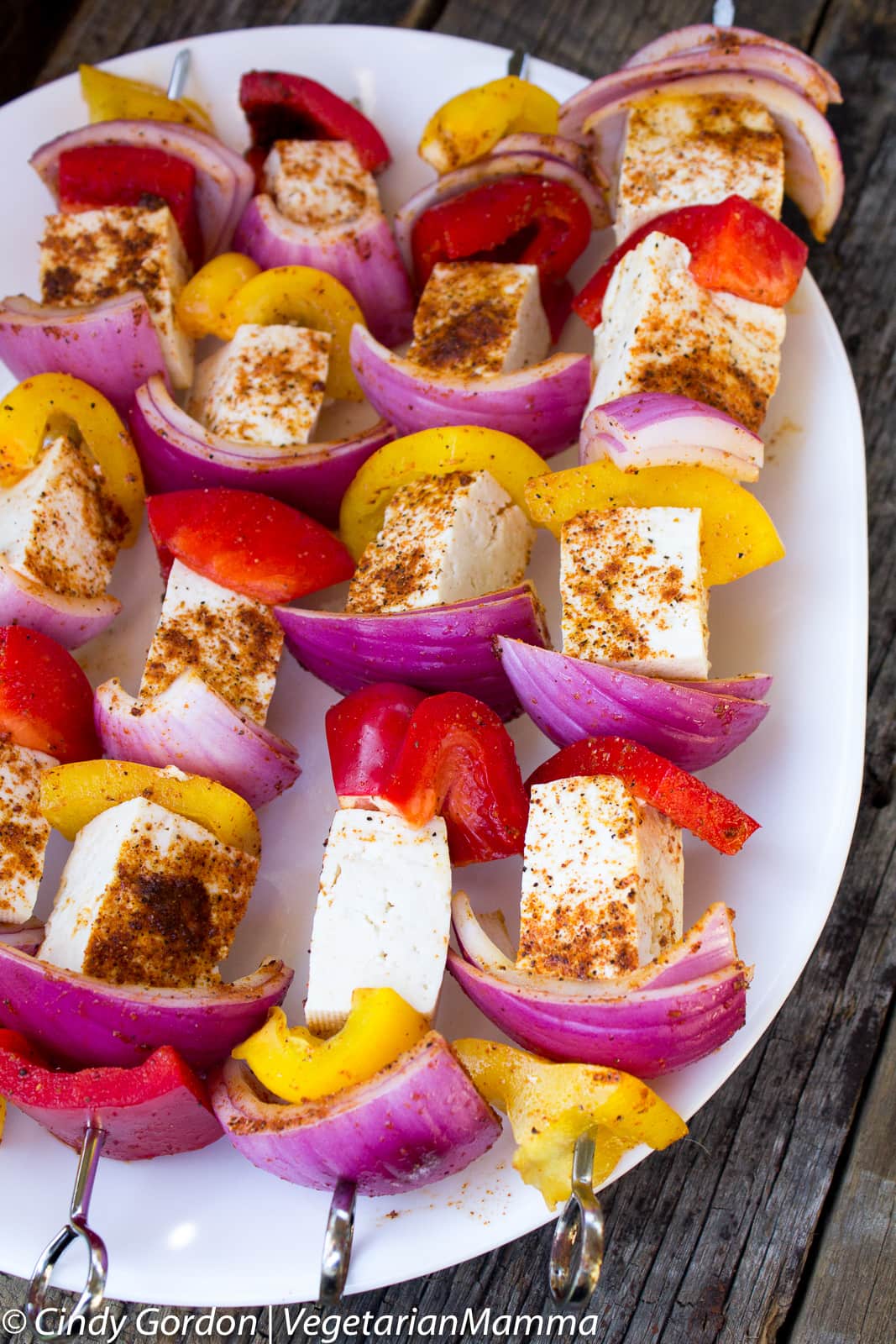 ---
Ready for a giveaway? Let's do this! One lucky winner will get an EZ Tofu Press!
---
Let's talk! Leave me a comment telling me what is your FAV tofu recipe? Do you have any tofu cooking tips? Comment below!