Instant Pot Black Beans are so easy that you will never want to buy canned black beans again. They are also full of flavor!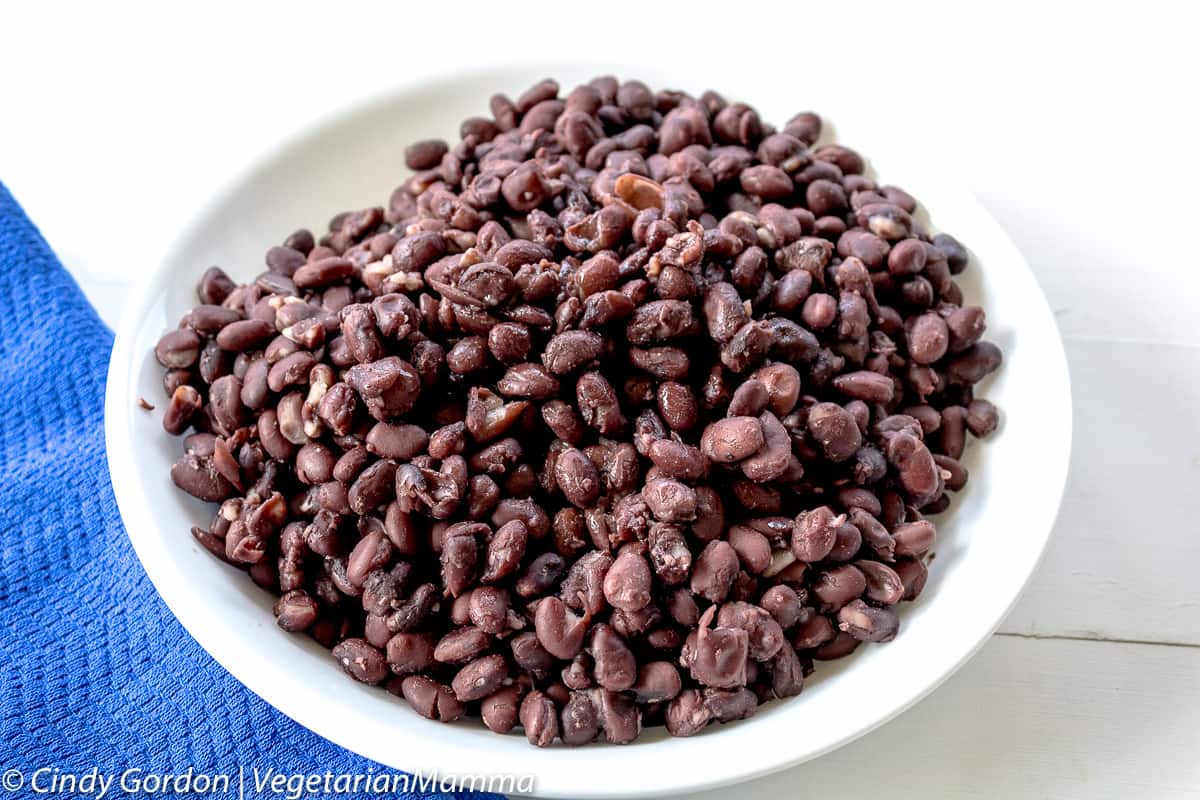 We eat a lot of beans at this house. Whether you are vegetarian or not, beans are great!
The black bean is a very common type of bean. This little powerhouse can be described as a dense bean and it gives a meaty texture. This makes it popular for vegetarian recipes.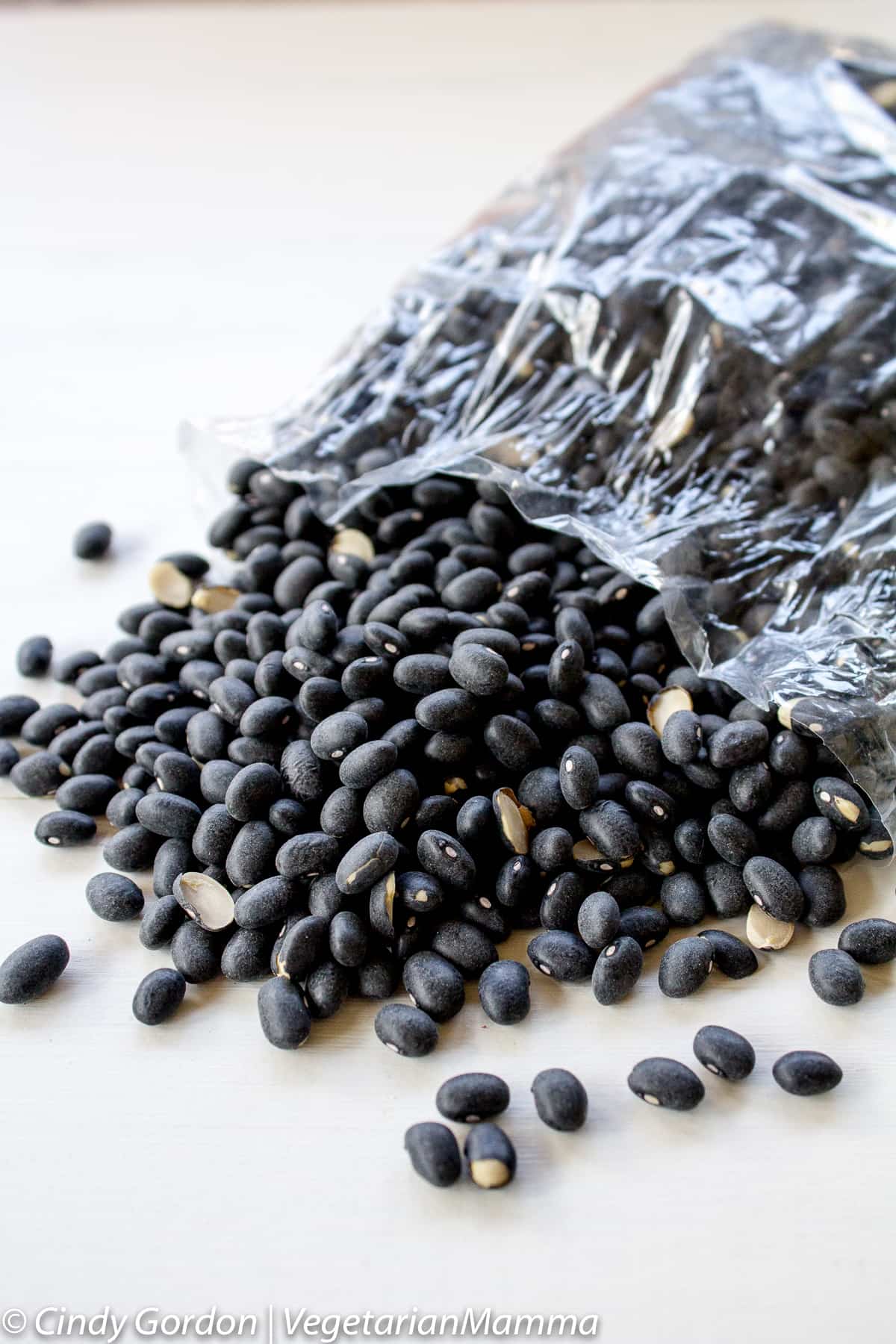 It is said that black beans are full of fiber, potassium, folate and vitamin B6. It also has a lack of cholesterol which makes it a great support for heart health.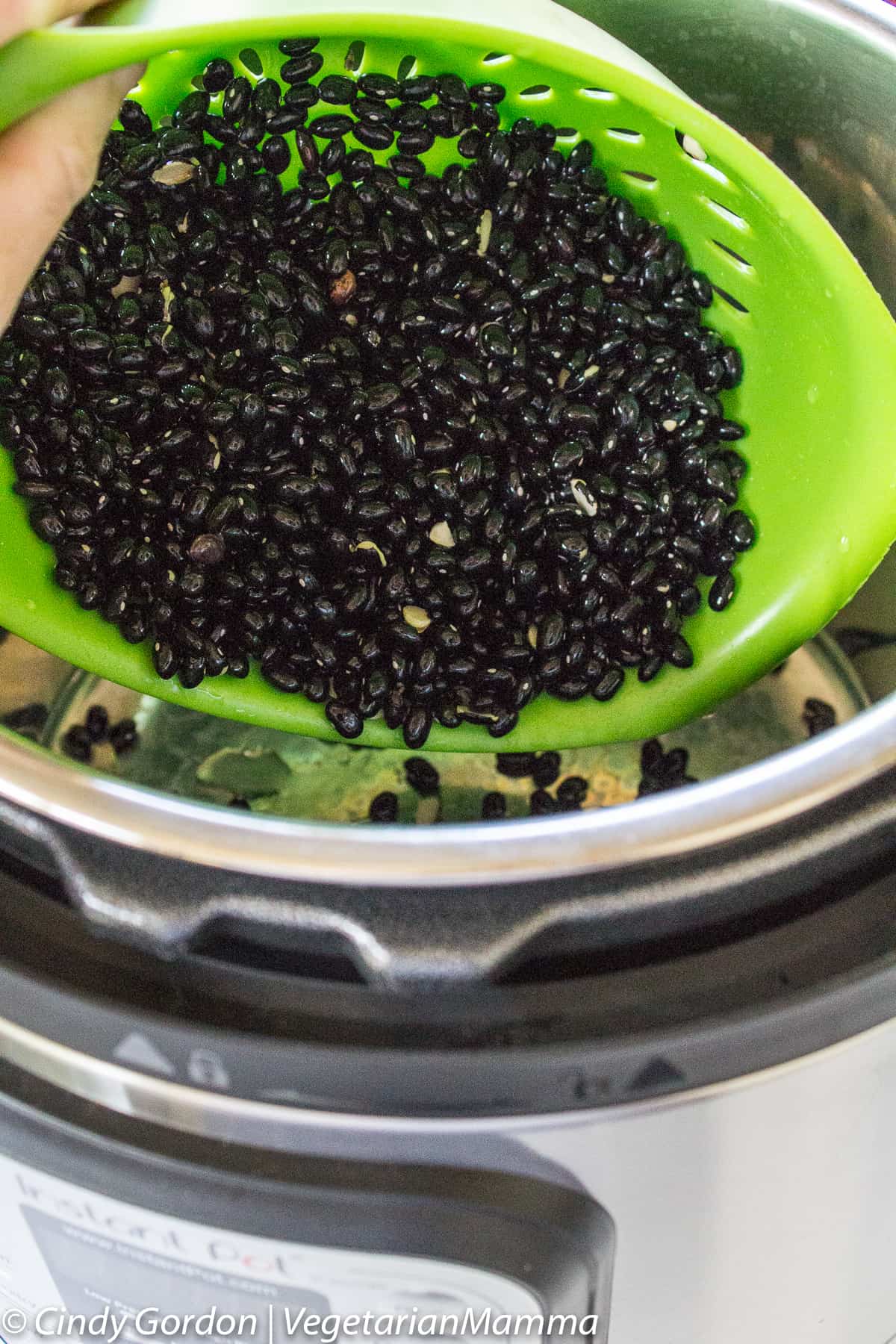 Be sure to wash your beans before putting them into your Instant Pot (affiliate link). Then pick out anything that isn't a bean or looks different than the rest of the black beans.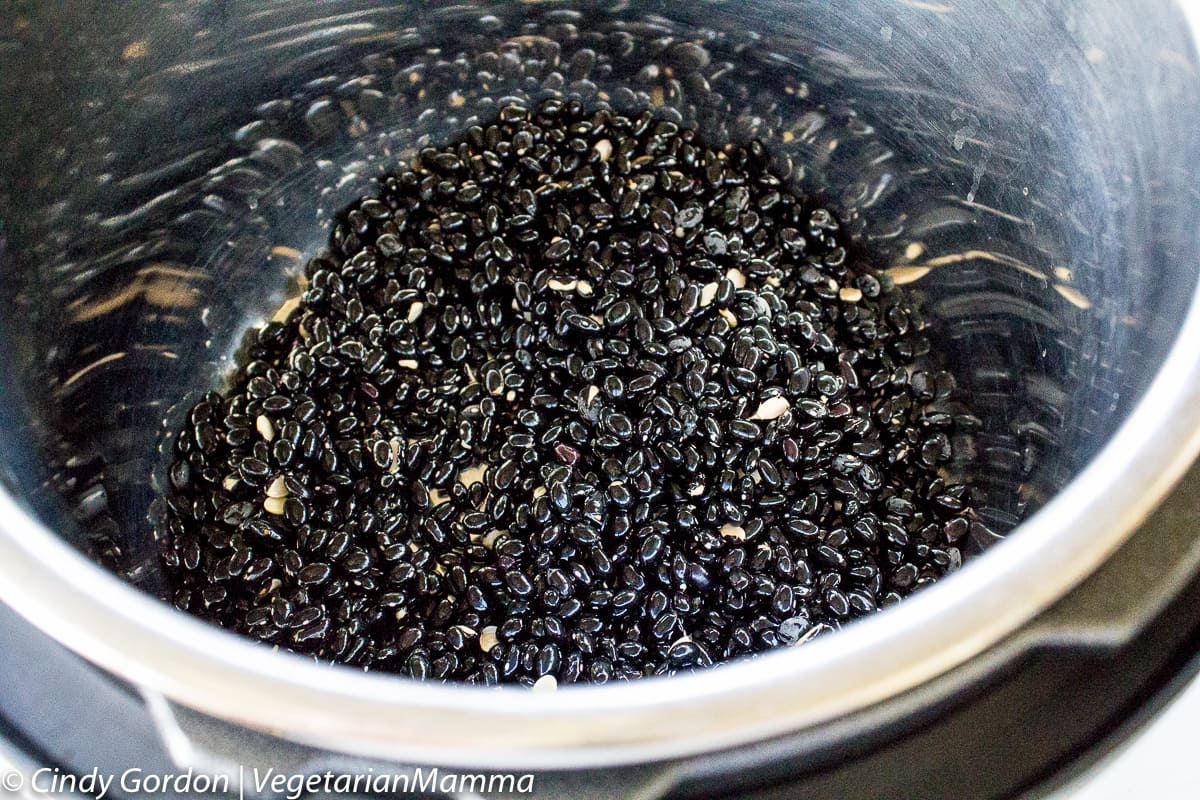 Add water to your Instant Pot until it is 2 inches above your beans. For us, we had 1.25 lb of beans and used 10 cups of water.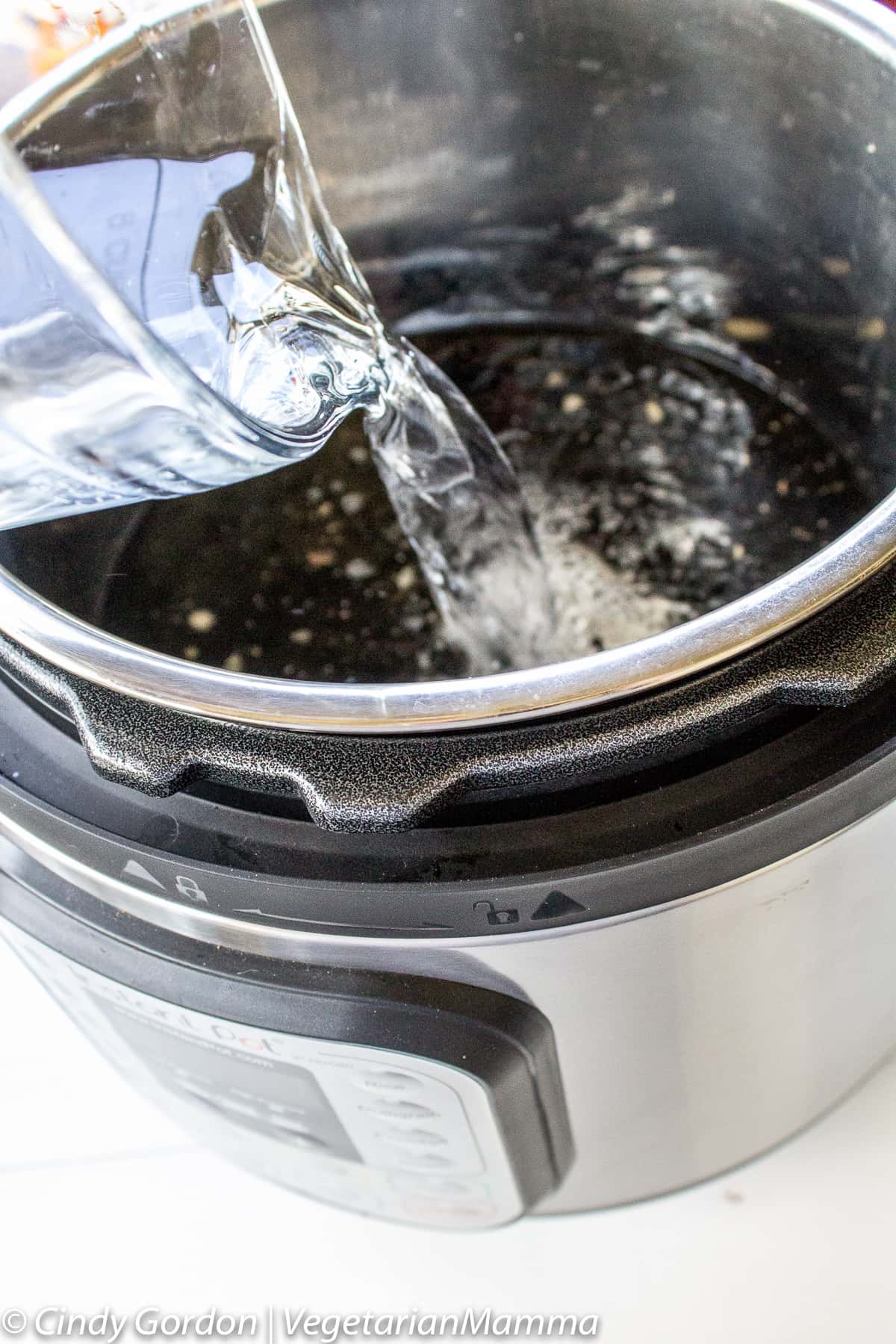 It is almost time to cook those Easy Instant Pot Black Beans!
You are going to use the "Manual" button, then select pressure, high pressure and set the timer for 20-25 minutes.
If you like a firmer bean, you can select 20 minutes. If you like an extremely soft bean like pictured below you can do 25 minutes.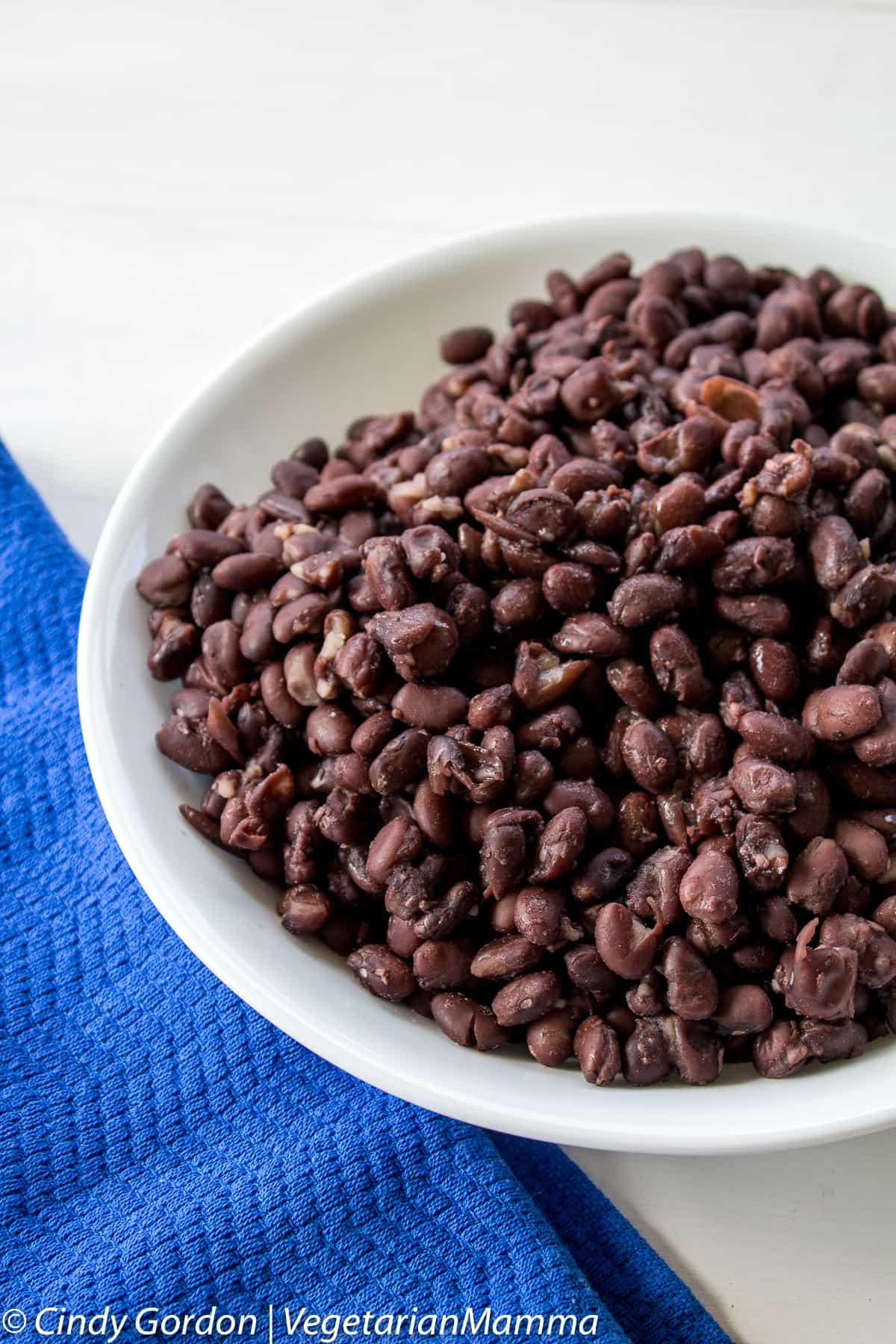 These easy instant pot black beans are SO good that you will want to eat them right away. My kids beg for them as soon as the timer beeps.
I make big batches then I freeze the leftovers.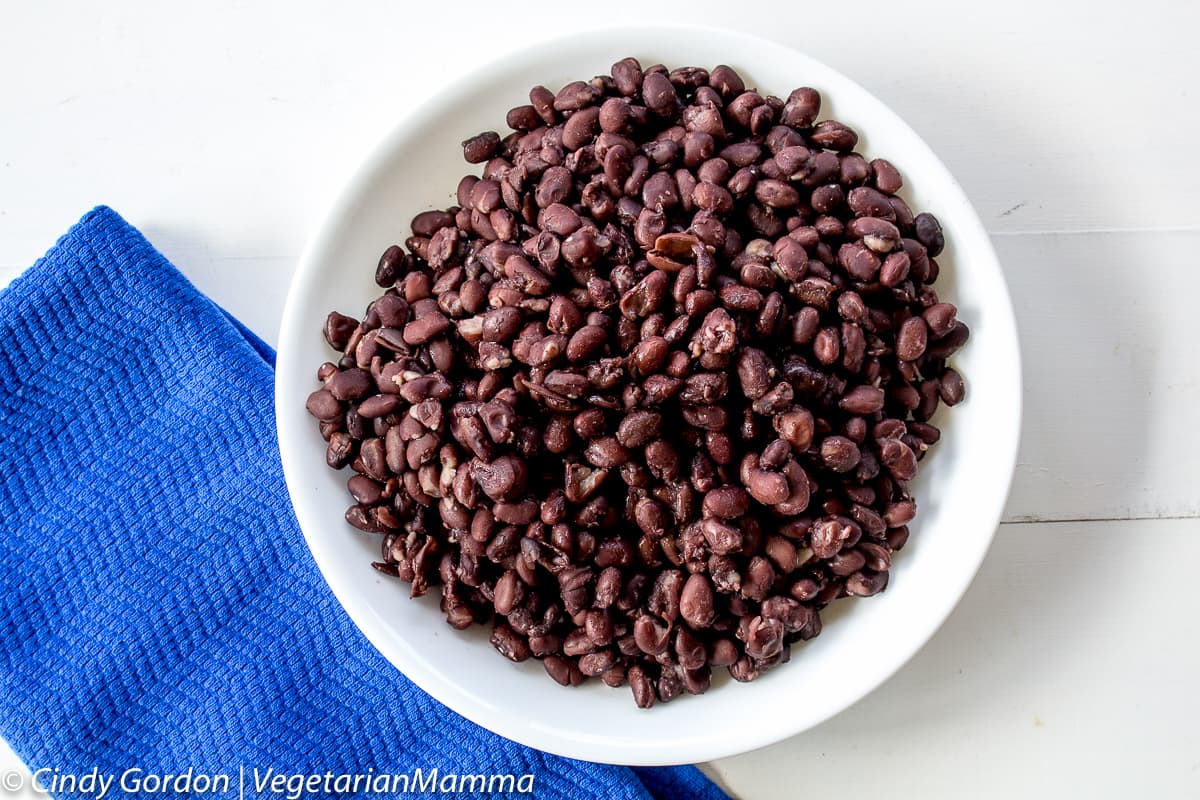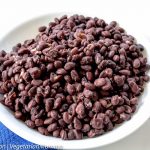 Print Recipe
Easy Instant Pot Black Beans
Ingredients
1.25

pounds

of dried black beans

10

cups

of water
Instructions
Rinse beans and place into Instant Pot.

Cover with approx 10 cups of water. The goal is to have the water line 2 inches above the beans. Depending on the size of your Instant Pot, you might need to adjust this.

Turn your Instant Pot to Manual, then HIGH pressure and set for 20-25 minutes. 20 minutes will give you a firm bean, 25 gives you a very soft bean.

After the 20 or 25 minute timer is complete, carefully use the steam release to remove the pressure.

Serve, use in a recipe or freeze for later!

ENJOY!
See how easy that was! If you are looking for an instant pot, you can get one on Amazon! (affiliate link)
All our recipes are nut-free and gluten-free. We also have vegan recipes too!
---
Let's talk! Do you have an Instant Pot? Have you made beans from scratch before? What is your favorite way to use black beans?