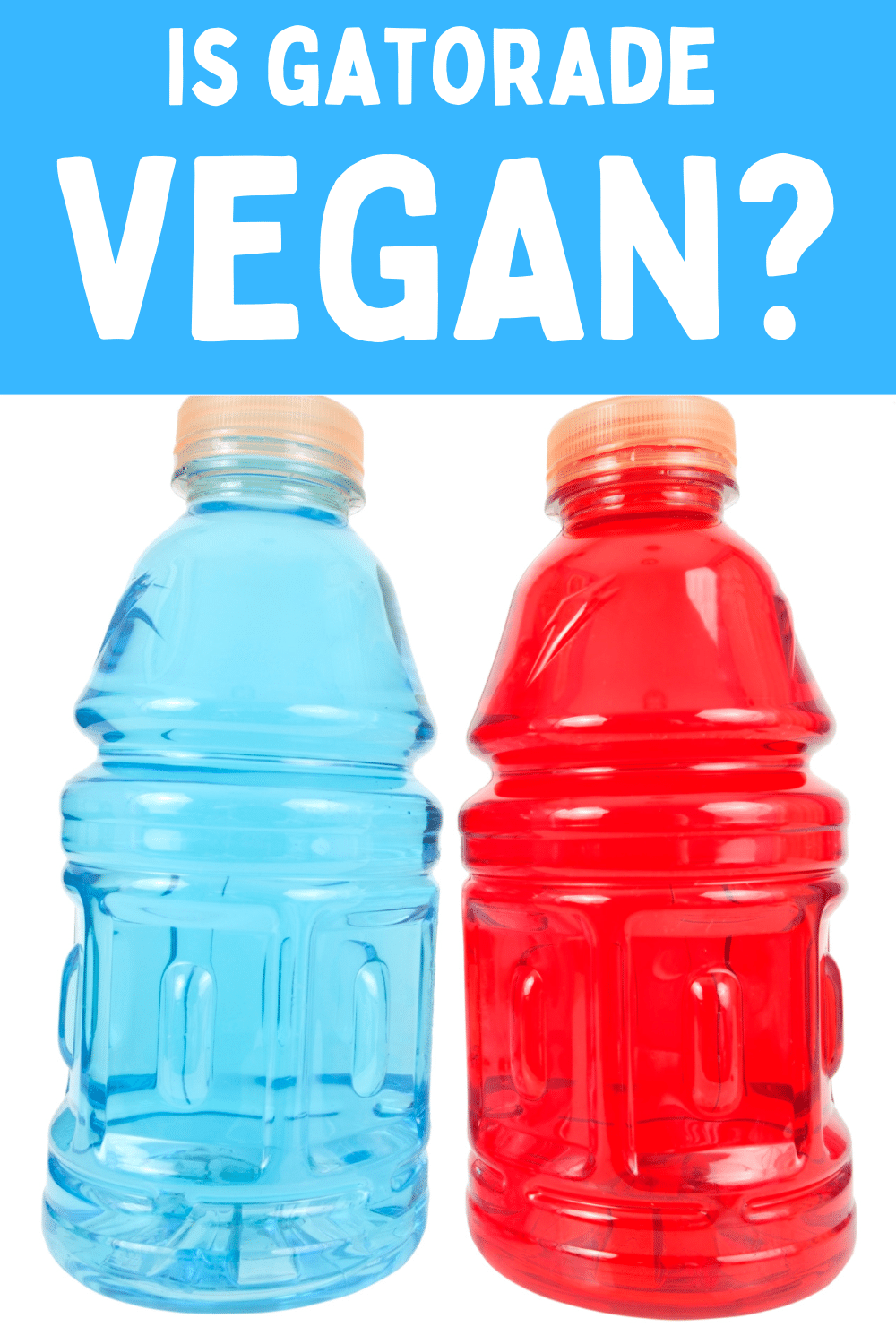 You want to know: is Gatorade vegan? We have all the details in this post! We will answer all your questions about is Gatorade vegan.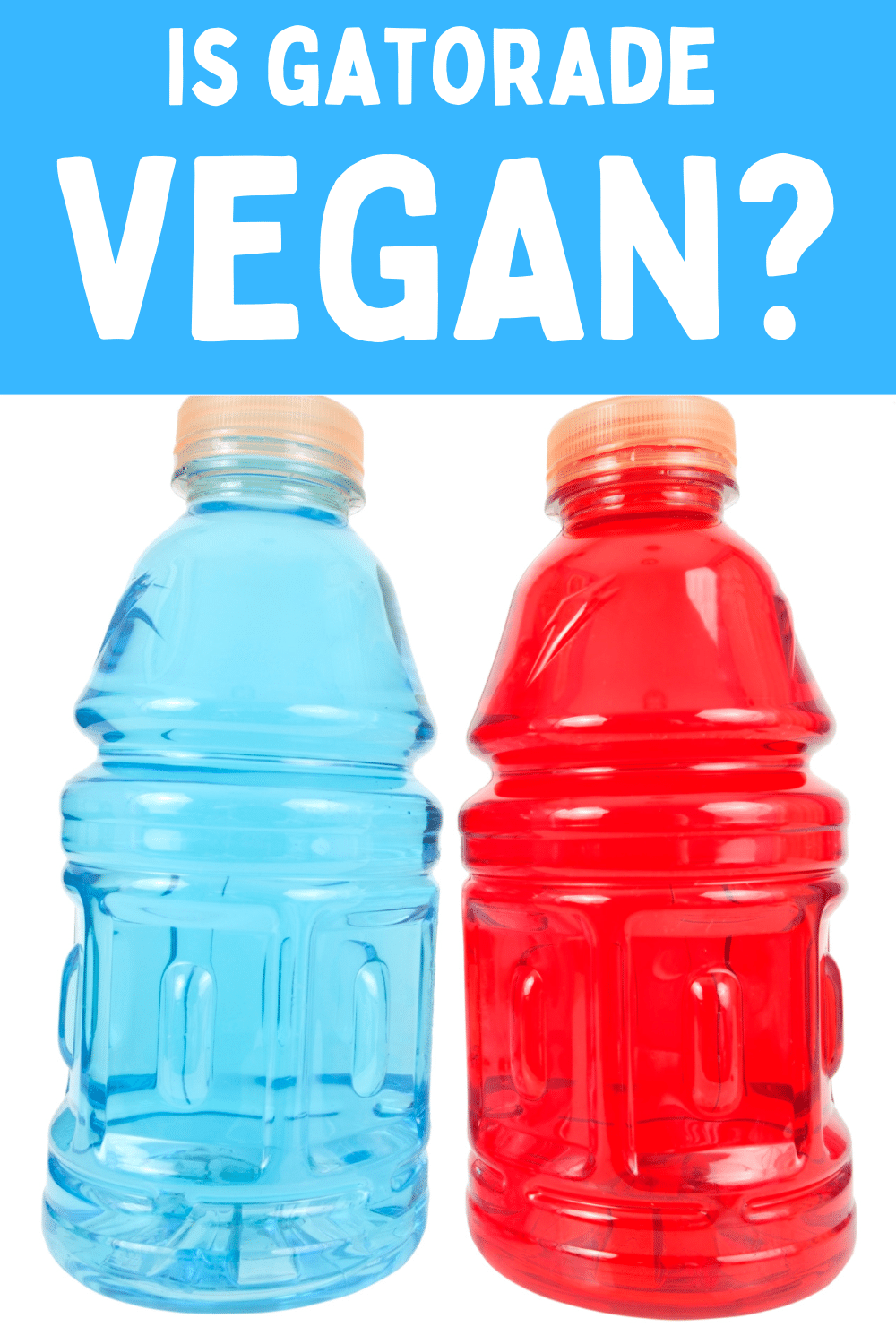 Gatorade is known as a "sports drink". It is widely used at professional and recreational sporting events. It contains electrolytes that help to replenish and rehydrate the body.
We all see Gatorade in ads, the grocery store and at sporting events, so you might be wondering if Gatorade is vegan. Here is the quick answer, traditional gatorade is vegan.
QUICK ANSWER: IS GATORADE VEGAN?
So we have established that traditional Gatorade is Vegan. Let's look at this a little deeper. PETA officially lists Gatorade as a vegan beverage, so that gives reassurance to many vegans. There are no animal products or by-products added to Gatorade. It is listed as Kosher so we know that its filtration processes are vegan. What it doesn't say is if the filtration process uses bone char. If it does that would make it not cruelty-free, however, the filtration process would remove that so you are not consuming it.
Gatorade has expanded into other food avenues like protein bars, gummies, shakes, and more. Many of these items contain milk so be sure to read the labels. Below are some vegan sport drink options.
Barcode Sports Drink - These drinks are sold on amazon and are packed full of electrolytes but no added sugar. They are several yummy flavors and are packed with vitamins.
Nooma - This brand has several types of drinks. They have pre-workout drinks that are very popular. They are sold on Amazon.
MORE ARTICLES ON VEGAN LIVING
Wanting to learn more about vegan living, what foods and products are or are not vegan? We have got you covered, check out: Is Italian Dressing Vegan? and Is White Chocolate Vegan? Are Mike and Ikes Vegan? Is Olive Oil Vegan? Is Red 40 Vegan?
Whether you are new to vegan living or a seasoned pro, you might also be looking for easy vegan recipes! Below are a few of our favorite vegan recipes! Check out Pumpkin Curry, Bean Recipe, and Air Fried Potato Wedges.
RECAP: IS GATORADE VEGAN?
The quick answer, Gatorade is Vegan. It is important to read the labels of all the food you eat, but when it comes to Gatorade, it is vegan!