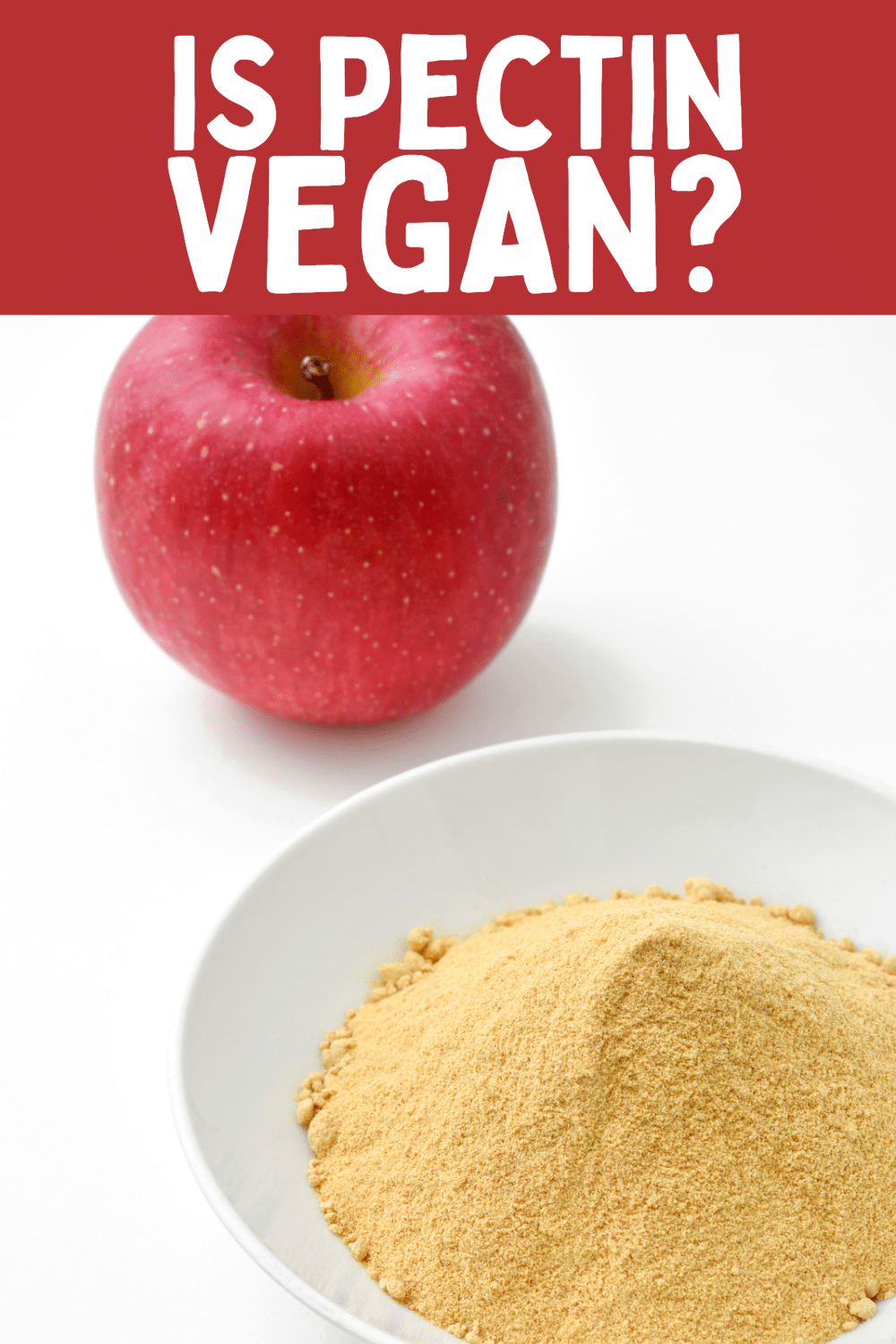 You want to know: is Pectin Vegan? We have all the details in this post! We will answer all your questions about is pectin vegan.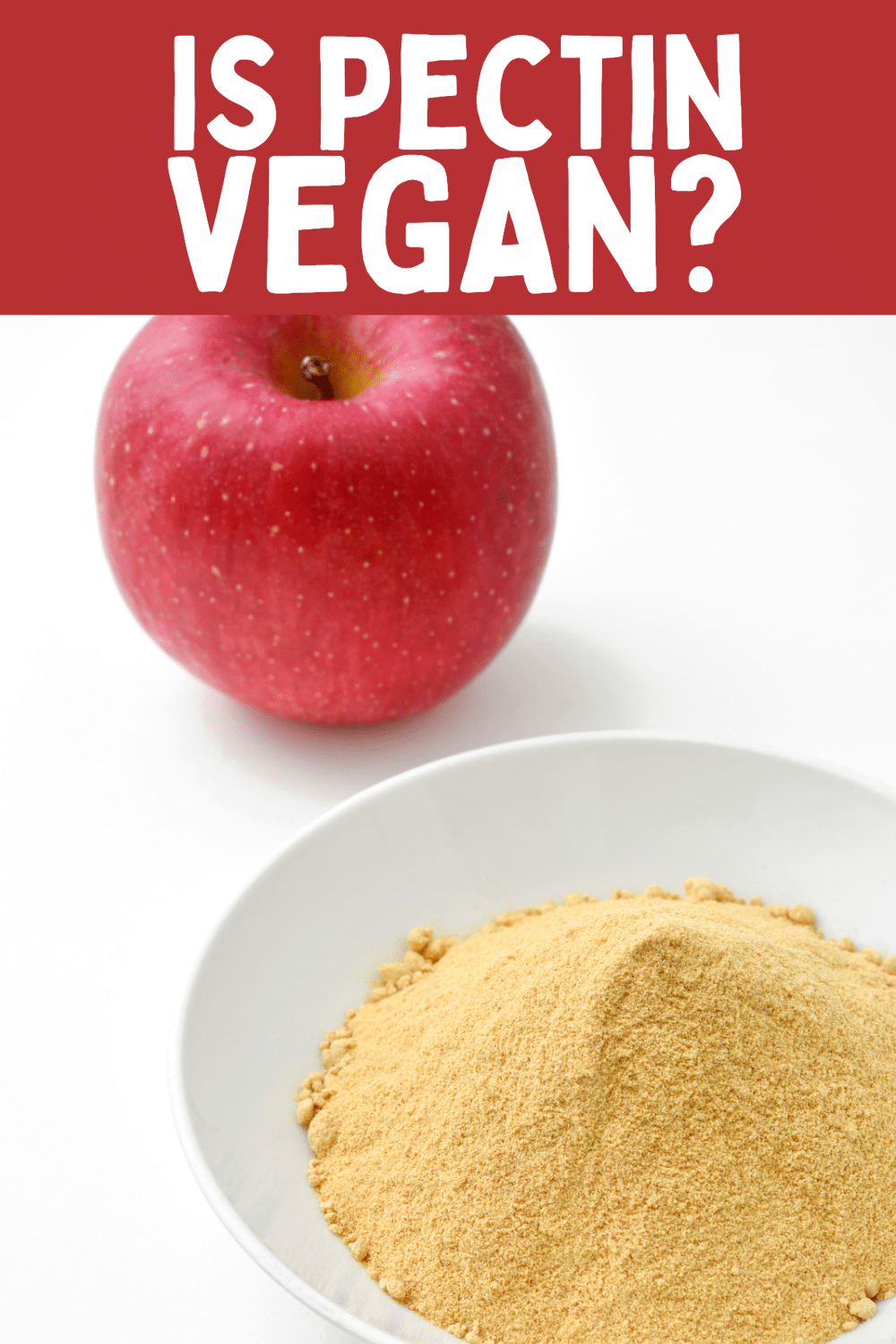 Pectin is a thickening and gelling agent used in foods. It performs a similar job to gelatin. We all know that gelatin is not vegan, but is pectin vegan?
Pectin is made from the skins of fruits and vegetables. Most commercially available pectin is made from apple pulp and citrus peel.
Knowing how frequently pectin is used, you might be wondering if pectin is vegan.
QUICK ANSWER: IS PECTIN VEGAN?
Here is the quick answer, pectin is Vegan. Since pectin is made from plants (fruits and vegetables) it works for both vegetarian and vegan diets. Pectin is pretty easy to find, you should be able to purchase it from any grocery store, big box store (like Target or Walmart), or Amazon. Here are a few brands to check out on Amazon.
Kate Naturals - This fruit pectin powder has an extra smooth texture as compared to other brands. It comes in a resealable bag and the company makes several other vegan products you might like.
Judee's Fruit Pectin Powder - This pectin is 100% Non-GMO and carries a gluten-free and nut-free label. We are kinda partial to this one as it is an Ohio Brand! You know we love Ohio products!
MORE ARTICLES ON VEGAN LIVING
Wanting to learn more about vegan living, what foods and products are or are not vegan? We have got you covered, check out: Is Italian Dressing Vegan? Is White Chocolate Vegan? Are Mike and Ikes Vegan? Is Olive Oil Vegan? Is Red 40 Vegan? Is Gatorade Vegan?
Whether you are new to vegan living or a seasoned pro, you might also be looking for easy vegan recipes! Below are a few of our favorite vegan recipes! Check out Vegan Macaroni Salad, Mug Brownie, and Air Fryer Plantains.
RECAP: IS PECTIN VEGAN?
The quick answer, YES, pectin is Vegan. It is important to read the labels of all the food you eat, but when it comes to pectin, it is vegan!