,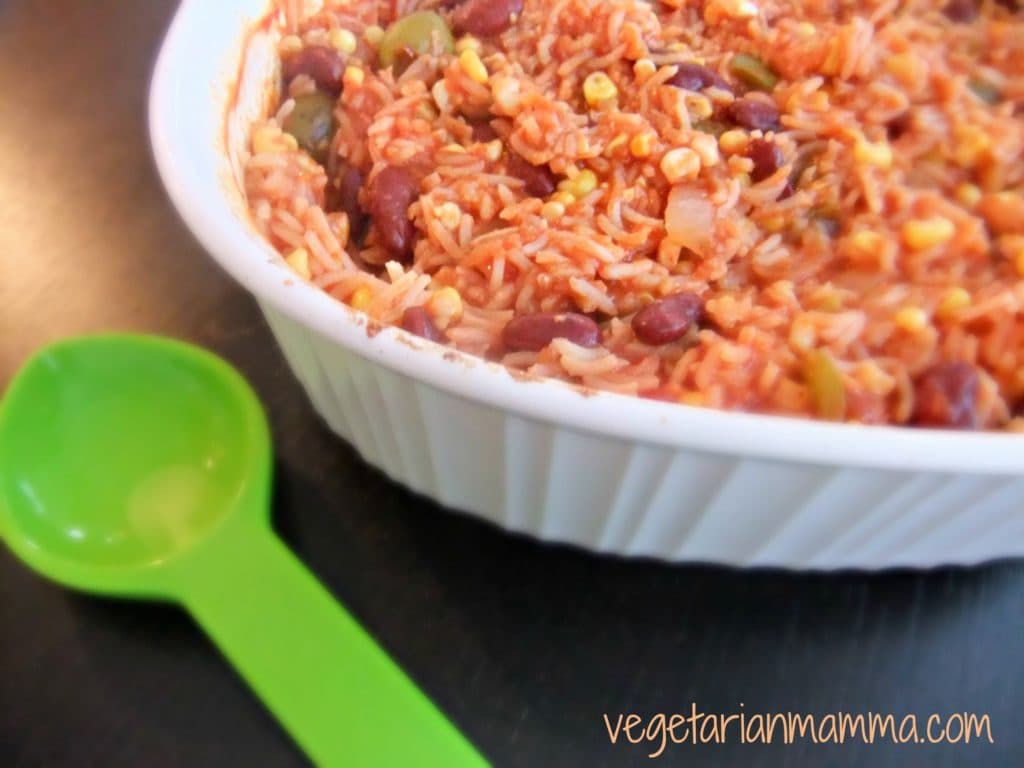 This is a versatile dish, Spanish Rice with Olives, can be used as a main dish or as a side dish!  We have used it mostly as a main dish!  It is very filling and full of flavor!  Its amazing to me how simple ingredients can produce such big flavors!  We adapted a recipe from this recipe book to fit our dietary needs.
Looking for other allergy-friendly recipes? All of our recipes are nut-free and gluten-free. We also have vegan recipes too!
Spanish Rice with Olives – #glutenfree #vegan
Author:
Cindy Gordon (Vegetarian Mamma)
Ingredients
1 T oil (of your choice to saute)
1 onion, chopped
1 bell pepper, chopped (you pick the color)
1 cup of corn (fresh or frozen)
1 cup uncooked rice (brown or white, you pick)
1 cup of green olives
1 can of kidney beans
1 can of tomato sauce
2 cups of HOT water
1 t chili powder
Instructions
Preheat oven to 375 degrees and oil a large casserole dish.
Heat 1 T of oil in a pan and saute onion, bell pepper, rice and corn. (yes, I did say rice)
When onion is soft add olives, beans, tomato sauce, water and chili powder.
Pour into casserole dish, bake covered for 20 minutes.
Remove cover and bake uncovered for 25 minutes or until rice is cooked.
ENJOY!
Notes
t = teaspoon
T = tablespoon

Enjoy the recipe!