Instant Pot Four Bean Chili is a hearty and delicious dinner that you can have ready in a snap. Whether you are cuddling up with a warm bowl of chili or fixing a game day feast, this instant pot chili is perfect.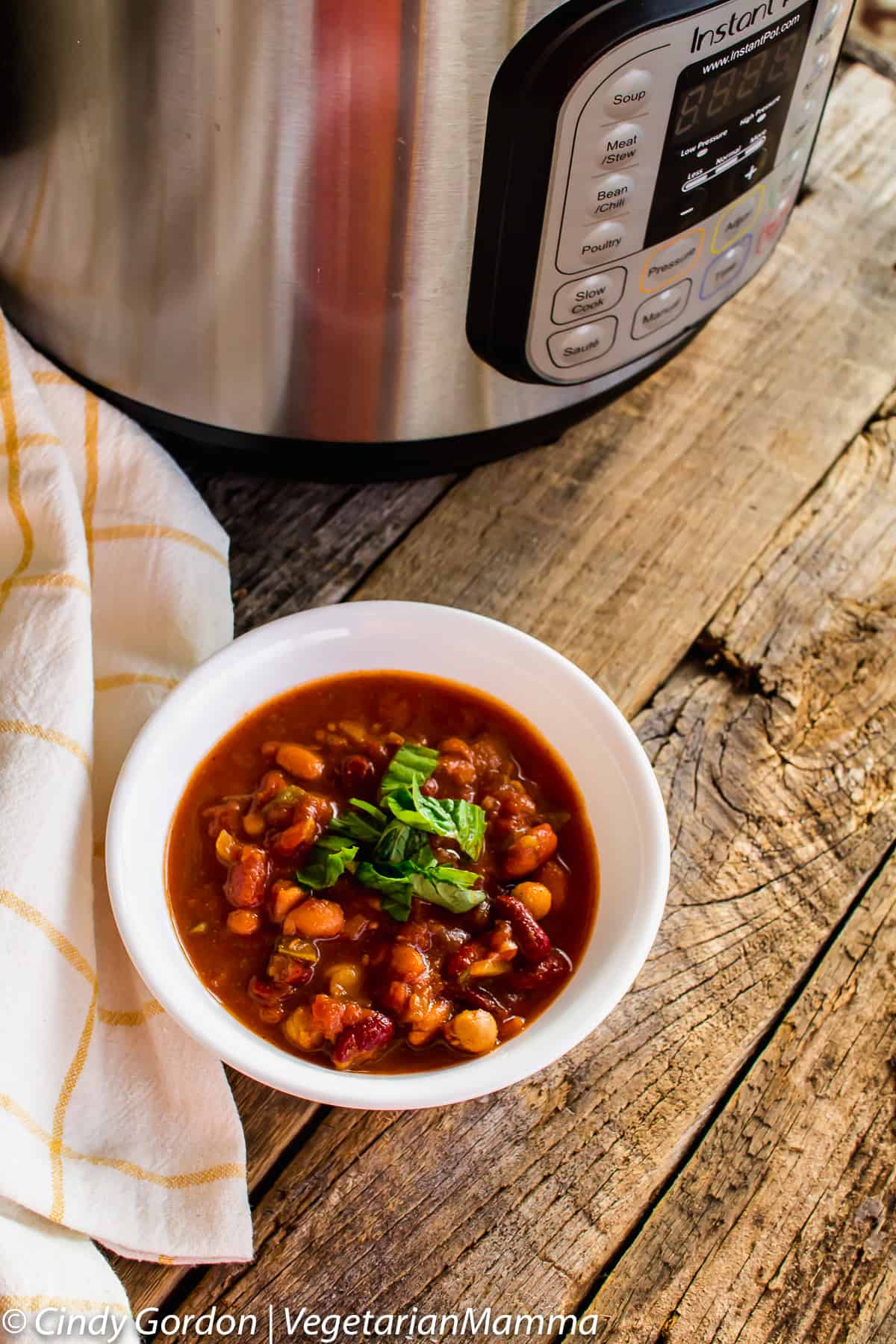 This post contains affiliate ad links.
We love our instant pot and we love making instant pot (affiliate ad link)  recipes. While some recipes do take longer than others many instant pot recipes are very quick.
This quick and easy recipes in my instant pot (affiliate ad link)  make busy weeknights a snap.  I have a set of recipes that I can easily whip up to feed my hungry family.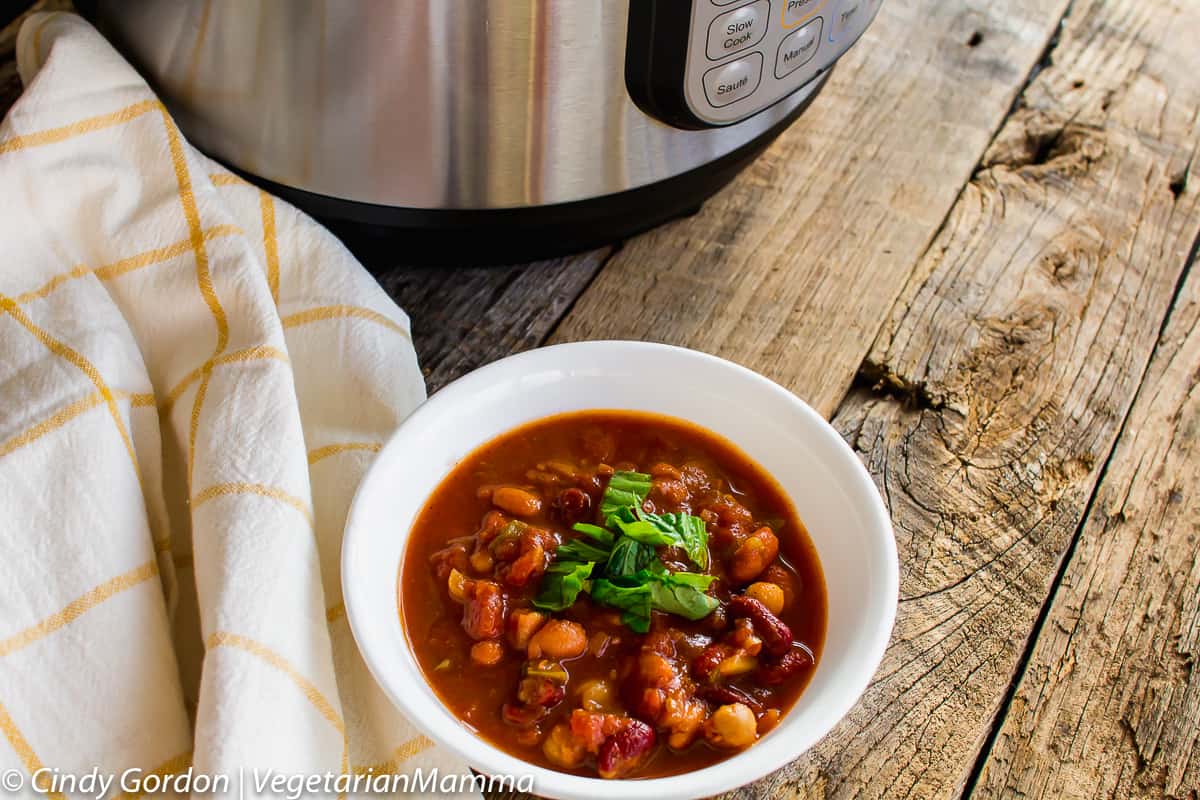 Our family loves chili all year round.  We are vegetarian, so we focus on making our chili hearty with beans.  However, if you eat meat, you can easily add some into this recipe.
It is flexible!  Make this instant pot chili recipe your own by adding in your favorite ingredients.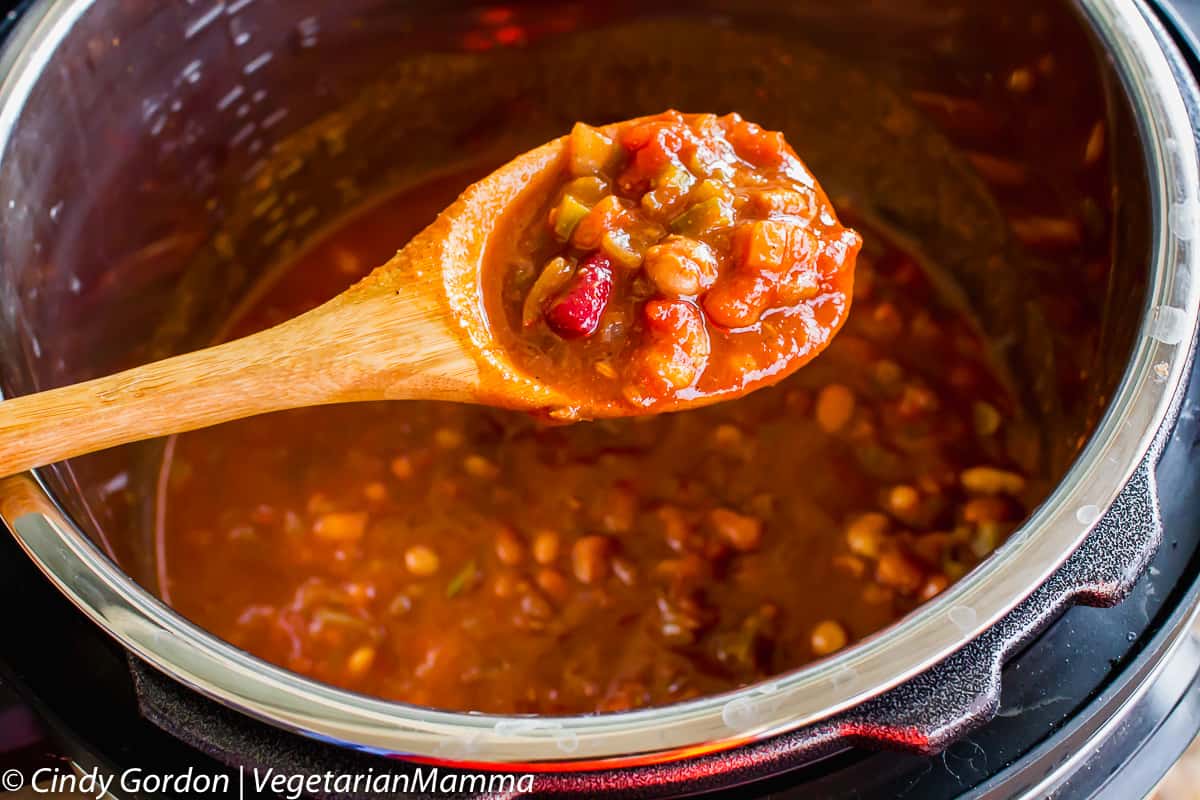 For this four bean chili recipe, we selected to use cannellini, garbanzo, kidney and pinto beans. We love using a variety of beans in this instant pot vegetarian chili.
For my family, having a dinner option that is ready in less than 30 minutes is a win! You know those crazy busy nights that you thought you had all the ingredients for a recipe but didn't?  Or you come home late from work and don't want to heat up the entire kitchen, cooking for an hour?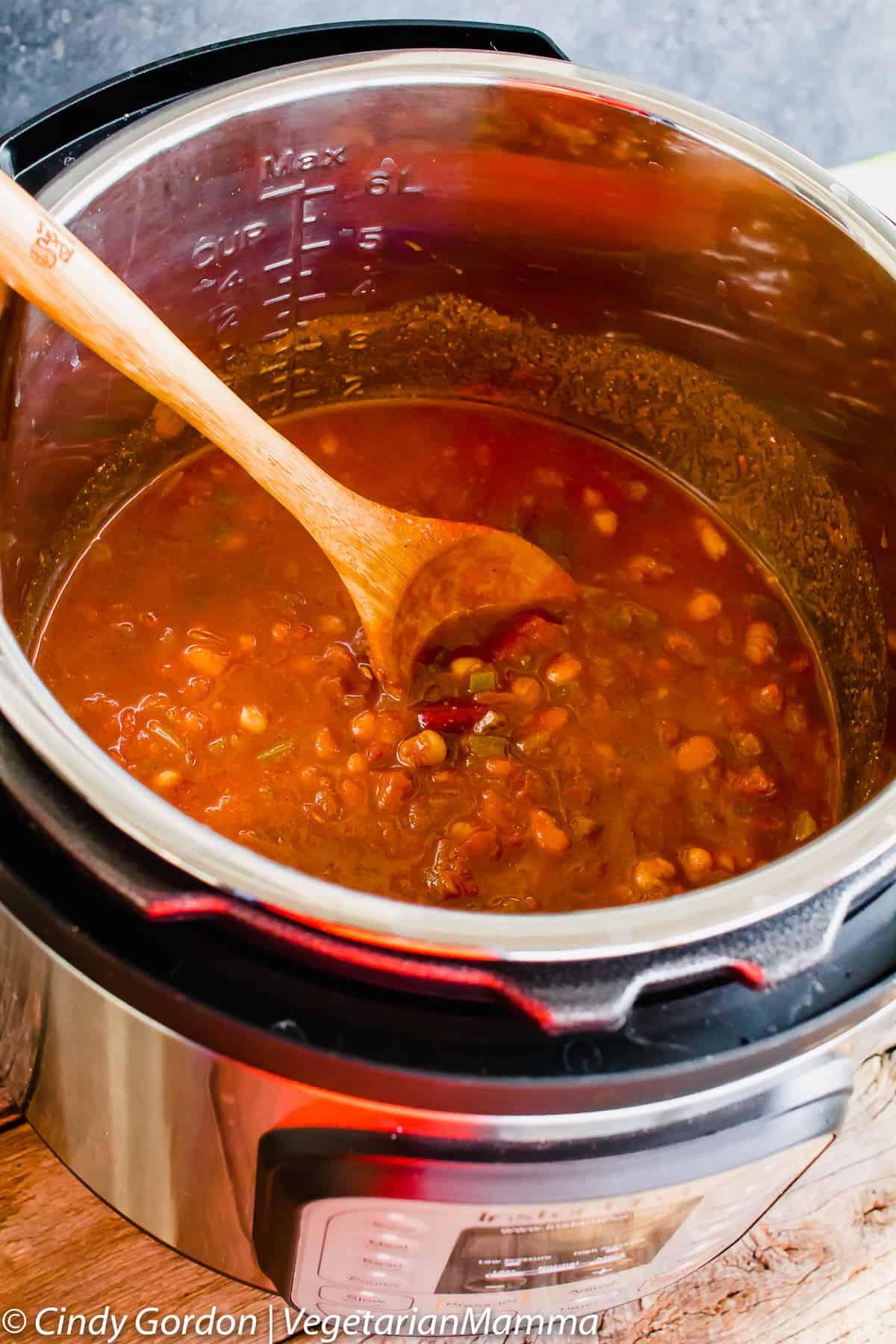 With this recipe, the products are for the most part shelf stable, so you probably already have them in your pantry!  Heck, you might be able to make this tonight!
Let's checkout this recipe!
Using your instant pot, turn on the saute feature. Add oil and onions. Saute until soft.

Next add in all ingredients.

Close your IP with your lid on secure. Make sure the vent is slide to the "sealing" side. Select the manual function, high pressue and 12 minutes.

Let pressure release naturally for 5 minutes, then carefully release remaining pressure.

Stir, divide into bowls and top with any special additional toppings you wish!
Topping ideas: sour cream, cheese, green onions, avocado
Do I have your mouth watering now? I know that I am ready to dive into a bowl of delicious chili! How about you?
If you are looking for other instant recipes or easy instant pot recipes, you can checkout our instant pot stuffed peppers, instant pot taco soup, instant pot cheesy potato leek soup, instant pot black beans and instant pot leek soup.
Let's talk!  Leave me a message, letting me know if you have an instant pot!  What do you like to cook in your instant pot?