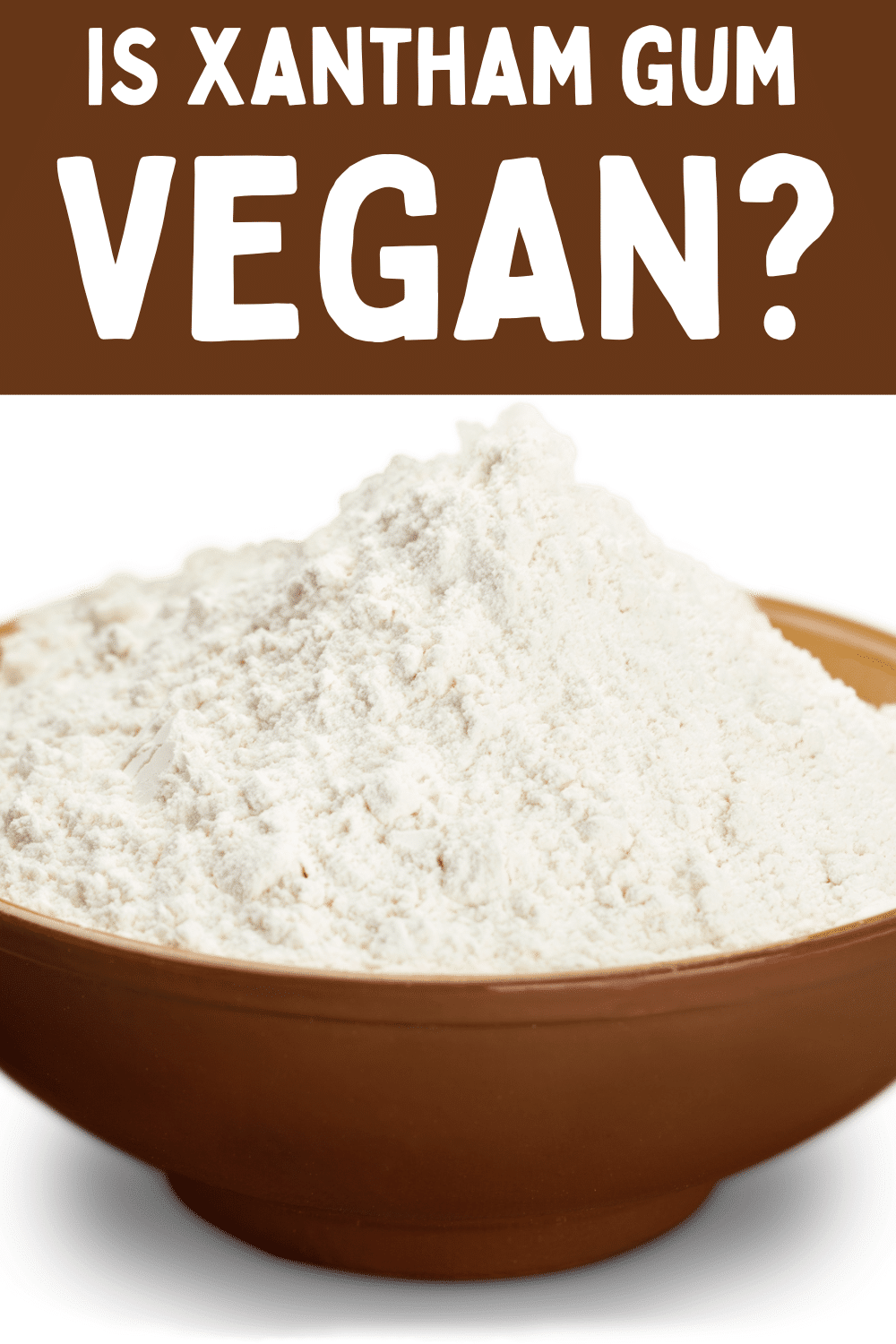 You want to know: Is Xanthan Gum Vegan? We have all the details in this post! We will answer all your questions about is Xanthan Gum Vegan.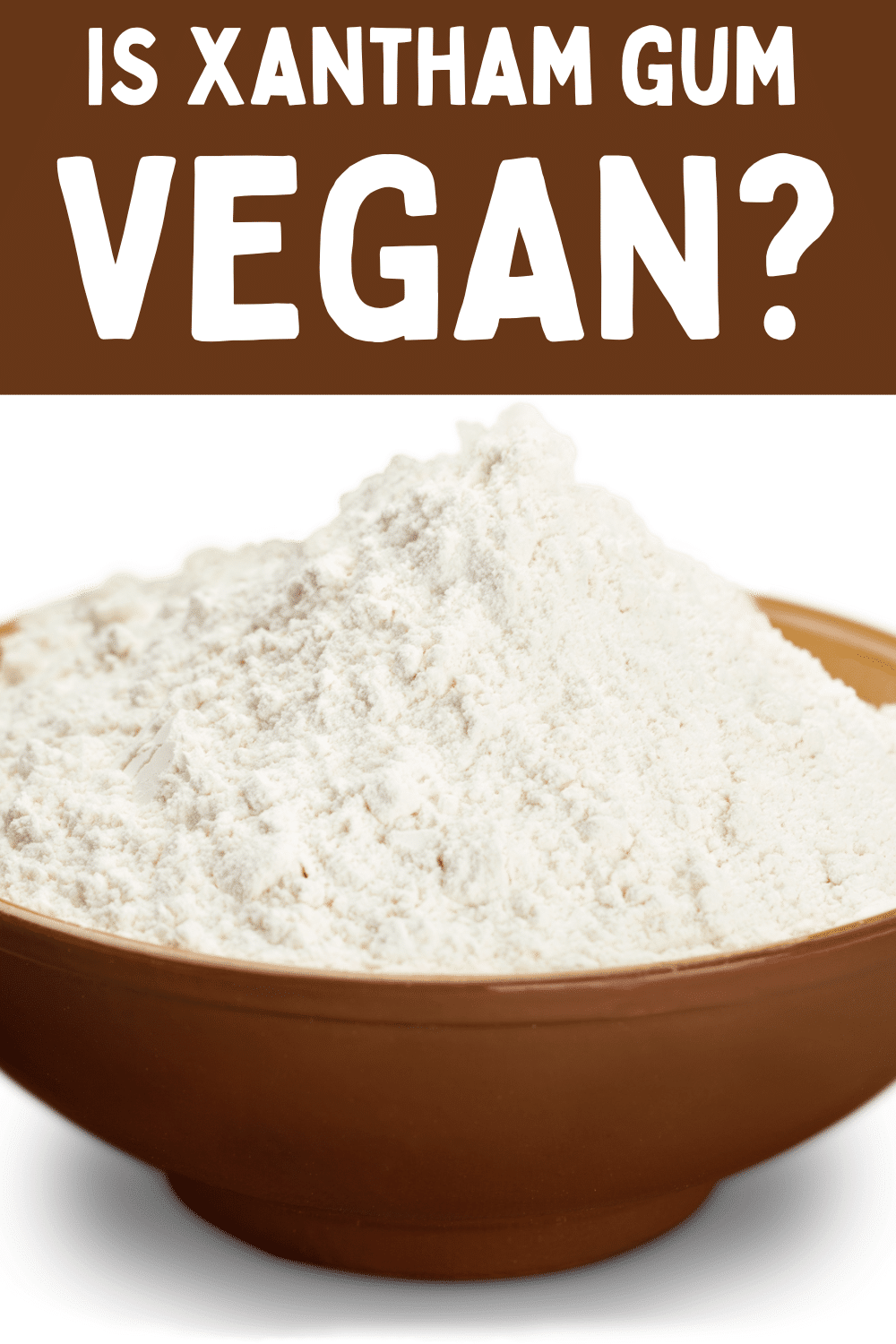 Xantham Gum is a food additive that is made by fermenting sugars (mostly corn). When mixed with water, xanthan gum creates a gooey binding substance.
On our website, you may see we reference xantham gum quite a bit when it comes to gluten-free flour. For example, most gluten-free all-purpose flour already contains xantham gum or another type of gum. When baking and using flour that doesn't have a gum, you generally need to add some to your ingredient list.
Knowing how frequently xanthan gum is used, you might be wondering if Xanthan Gum is Vegan?
QUICK ANSWER: IS XANTHAM GUM VEGAN?
Here is the quick answer, Xantham Gum IS Vegan. Xantham Gum does not contain any animal products. It is made from plant-based sugars.
There are rare occasions where xantham gum is cultivated on milk sugars, but this process does not yield great results and is not as cost-effective as plant-based sugars, therefore it is usually avoided. To be 100% sure xantham gum is vegan, you can contact the manufacturer to verify the source it is cultivated on.
Xantham Gum is in so much at the grocery store. Vegan products that might contain xantham gum: baked goods, frozen foods, salad dressings, egg substitutes, beverages, sauces, and meat alternatives.
You can find Xantham Gum at your local grocery store, big box store (like Target or Walmart) and online (think Amazon!)
Judee's Xanthan Gum - This is a great brand for many products and we like their xantham gum. It is also gluten-free and nut-free, and they have dedicated practices to keeping their products allergy-free.
Anthony's - We also like Anthony's Premium Xantham Gum. It is labeled as vegan-friendly, gluten-free, non-gom, and keto friendly. It is another brand for many products, so check out their entire line!
IS XANTHAM GUM GLUTEN-FREE?
Yes, xantham gum is gluten-free. While it may have a funny name, it is made from naturally gluten-free sources.
MORE ARTICLES ON VEGAN LIVING
Wanting to learn more about vegan living, what foods and products are or are not vegan? We have got you covered, check out: Is Molasses Vegan? and Is White Chocolate Vegan? Are Mike and Ikes Vegan? Is Olive Oil Vegan? Is Red 40 Vegan?
Whether you are new to vegan living or a seasoned pro, you might also be looking for easy vegan recipes! Below are a few of our favorite vegan recipes! Check out Vegan Hot Chocolate, Protein Balls, and Air Fryer Artichoke.
RECAP: IS XANTHAM GUM VEGAN?
The quick answer, Xantham Gum is Vegan. It is important to read the labels of all the food you eat, but when it comes to Xantham Gum, it is vegan and gluten-free.